Discrimination and Children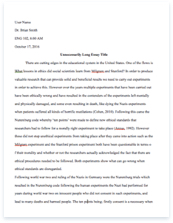 The whole doc is available only for registered users
A limited time offer! Get a custom sample essay written according to your requirements urgent 3h delivery guaranteed
Order Now
1.1. Identify the current legislation and codes of practice relevant to the promotion of equality and valuing diversity.
In the past decade there has been a major change about children's rights. Previously children's rights were mainly concerned with basic needs now children have wider range of rights including the right to engage in play activities, to express their views and to have a voice and right make a decision about things that affect them directly. The United Nation's Convention on the Rights of the Child 1989 states the rights of all children aged 0 to 18 years. There are 54 articles in the UN Convention on the Rights of a Child. It states than Convention applies to all children under 18 years old whatever their race, religion, abilities, whatever family they come from. The summary of their rights are: children have the right to say what they think, have they opinion taken into account, to think and believe what they want, practice their religion, they have the right to be cared for, protected from abuse and violence, have right to education, opportunity to develop their personality and talents, disabled children should have special care and support so they can live as independently as possible. Each school must produce range of policies that sets out procedures for ensuring equality (the state of being equal). There is a lot of legislation relating to the rights of children and young people.
Disability Discrimination Act 1995 protects the rights of children with disabilities. It places a duty on schools and organisations to promote disability equality and to eliminate barriers so individuals can gain equal access to services.
Disability Discrimination Act 2005 places a duty for schools to produce Disability Equality Scheme (DES) and Access Plan. Schools must encourage participation in all aspects of school life and eliminate harassment and discrimination.
Special Educational Needs and Disability Act 2001 say that it is against the law when educational providers discriminate against pupils with disabilities or special educational needs.
Race Relations (Amendment) Act 2000 outlines the duty of public bodies to actively promote good relationships between pupils from different races.
Human Rights Act 1998 sets out the rights for individuals to allow them to take an action against authorities when their rights have been affected.
Children Act 1989 sets out the duties of local authorities to provide services according to the needs of children and to ensure their safety and wellbeing. It states that local authorities must work with parents and children, help families with children in need; courts must put children first when making decisions.
Children Act 2004 sets out duty to provide effective and accessible services for all children. It underpins the five Every Child Matters outcomes (be healthy, stay safe, enjoy and achieve, make a positive contribution, achieve economic well-being).
Education Act 1996 sets out school's responsibilities towards children with special educational needs. Schools must provide additional resources, equipment and additional support to meet their needs.
Equality Act 2010 sets out responsibilities of public bodies to provide equality of opportunity for all people and to effectively challenge discrimination.
There are statutory frameworks, codes of practice and guidelines to support schools in their duty to apply this legislation.
The Special Educational Needs Code of Practice 2001 gives statutory guidance for policy, procedures and responsibilities towards children with special educational needs.
Code of Practice on the duty to promote race equality 2002- statutory code of practice which supports public authorities to meet their duty that are set out in the Race Relations (Amended) Act. It says that schools must produce written race equality policy. Race equality policy must include information about practical ways in which schools work to promote race equality and strategies used to monitor the difference that policy makes to individuals and school. Schools must work to improve relationships between different racial groups, promote involvement of parents, to reduce the gap of educational achievements between different ethnic groups.
Removing barriers to achievement: the government's strategy for SEN (2004) provides a framework for schools to remove barriers to achievement of pupils with special educational needs. It states that there is a need for early intervention, removal of barriers, raising achievements and working through partnerships across services.
Disability Equality Scheme and Access Plan- all schools are required to produce DES. Schools are committed to ensuring equal treatment of all pupils, employees etc. with any form of disability and will ensure that people with disabilities are not treated less favourably in any procedures, practices and service delivery. There must also be an action plan which identifies how discriminatory barriers are removed (improvement of environment- ramps, lifts, lights: using audio or larger print to provide information).
School policies- there is many written policies that provide guidance for staff and visitors about the ways to ensure inclusive practice. It will reflect rights and responsibilities of all in school. Examples of policies- race diversity, equality of opportunity, safeguarding, bullying, gifted and talented pupils, special educational needs, disability and access. Policies are developed in response of legislation, codes of practice and statutory frameworks. Schools must focus on outcomes- what difference has legislation made to individuals, monitor strengths and weaknesses in policies. Legislation has to be frequently revised and up to date.
1.2. Describe the importance of supporting the rights of all children and young people to participation and equality of access.
All pupils have the right to a full curriculum and high quality teaching, regardless of their background, race, culture or disability and schools must ensure that all pupils have equal access to the curriculum. Schools should raise achievement and promote self- identity through participation of all children. It means that they should ask pupils what works and what does not work, what could be improved. Pupils and their parents should have an opportunity to talk about all aspects of school and curriculum. Formal participation takes place when schools have parent's meetings where parents can have a voice or through student councils where pupils can have a voice and share their opinion. All pupils in the school must have access to everything that happens in the school. When children are able to participate fully they then feel valued and feel that staffs listen to them and their opinion is important for others.
This will promote a sense of belonging and self-esteem. Children that have opportunity to become independent learners are able to make choices and have control of their own learning will be motivated and are more likely to achieve their full potential. They should be able to discuss their ideas and beliefs, be able to take a part in after school clubs they have chosen. It is important to promote equality to access to the curriculum as it will improve personal achievement of pupils. Equal opportunity means that curriculum meets the individual needs of pupils. Schools and all public places must be accessible to disabled children. All barriers like steps, lack of lifts, ramps or disabled toilets should be understood and overcome. Additional support for pupils from minority ethnic groups or English as an additional language; or those with economical or physical circumstances should be put into place at an early stage, before children fall to far behind.
1.3. Describe the importance and benefits of valuing and promoting cultural diversity in work with children and young people.
Diversity is nothing more than a difference from the majority. It is important to understand the cultural diversity of the pupils within the school. Culture is a shared way of life and may include aspects such as beliefs, language, shared customs, thoughts, arts or music. Recognising and promoting cultural diversity will enrich learning, will make sense of their learning by making connections to their own lives and will promote knowledge and understanding of all pupils. Understanding pupils' backgrounds and culture will help to build effective relationships and provide support. Celebrating bilingual or multilingual skills of pupils will promote these skills and show them as an advantage which will encourage pupils to improve their other language skills. Staff should know about the culture of individual children and materials used for teaching should take into account cultural diversity.
Pupils should have opportunity to learn about the cultural diversity in society as it will help to reduce discrimination that is happening because of cultural differences. Cultural diversity in school can be promoted by displays, posters, books, cooking activities, celebrating festivals, inviting visitors into setting. The diverse cultures should also be reflected throughout the curriculum. For example, including music, food, stories and drama from a wide range of cultures will contribute to a rich curriculum. Promoting and understanding of cultural diversity will help to prevent stereotyping (making assumptions about someone because of their race or disability) and will help to reduce discrimination and prejudice (forming an opinion about someone which is not based on knowledge or facts).
2.1. Describe ways in which children and young people can experience prejudice and discrimination.
Prejudice and discrimination are happening and everyone working in school must be aware of this. There may be different ways that children will experience prejudice and discrimination. Prejudice may happen because of the lack of knowledge about diversity. People are making assumptions about others when they do not understand it or they have week knowledge about it. Prejudice often involves stereotypes, suggesting that all members of a group behave in certain ways and have certain characteristics. Particular group may experience prejudice, for example a child with disability may be assumed to have learning difficulties. Children who receive additional support in some subjects may be labelled as a slow group even if they are good in something else. Very often boys are expected to be noisy and girls quiet. Prejudice often leads to discrimination. Discrimination is when people are treated less favourably than others because of their race, colour, nationality, ethnic origin. Discriminated child do not receive equality of opportunity. Some children are more likely to be discriminated. This may be because of their race, culture, social backgrounds, special educational needs, disability or sexual orientation. There are two types of discrimination- direct and indirect.
Direct discrimination happens when a child or children are not allowed to access curriculum and school activities because of their race, gender or disability, for example when a school does not accept a child because of their disability or group of children do not let disabled pupil or pupil of other race to join in with them. Indirect discrimination is more difficult to spot. It occurs when practice and procedures are applied without consideration to individual's circumstances. It is when there is a rule, policy which seems to apply equally to everyone but which actually puts a child at an unfair disadvantage. For example, school is having a visit in a place where pupils must wear a hard hat. It will indirectly discriminate a pupil who wears a turban as part of religion.
Stereotypes Prejudice Discrimination
2.2. Describe the impact of prejudice and discrimination on children and young people.
Prejudice and discrimination will have negative effect on children and young people. Their academic progress will be affected as well as their overall health and well-being. Prejudice can lead to fear and anxiety and occasionally violence. Prejudice and discrimination can weaken and destabilise self-esteem and self-confidence. Pupil may feel ridiculed and terrible, unaccepted and unworthy. When that happens they will experience confusion and lack of motivation, become depressed and socially withdrawn. Their childhood can become much less happy time. Children may also experience disempowerment which happens when individual or groups of children are deprived of influence or power.
2.3. Assess how own attitudes, values and behaviour could impact on work with children and young people.
People's own attitudes and values may impact on the way they work with children. If a person have a negative attitude, shows prejudice, discrimination or is stereotypical it will have negative impact on work with children. Stereotypes affect social judgments we make about others, they will influence how much we like the person and will form our expectations regarding probability of certain behaviours of the person. We estimate that negative behaviours are typical for certain groups of people, for example stealing, using drugs or alcohol. It can affect the way we think and behave towards children who come from certain groups, minorities or backgrounds. People's background and experiences can also have an effect on attitudes towards others.
We should be aware of and make sure we are not judgemental on the basis of race, religion, ethnicity, gender etc. Children gain negative attitudes towards social groups through learning experience. Parents, teachers, friends, mass media all play roles in the development of prejudice. Children see adults' behaviours and will copy them. That is why it is important not to prejudice or discriminate. Personal prejudices may lead to discriminatory practice. It can be overcome through developing understanding of different (minor) groups in society and not making assumptions about others. It is great idea to find out about their backgrounds, interests, beliefs and customs as it will help to understand them and to provide more effective, personalised support.
2.4. Describe the importance of promoting anti-discriminatory practice in work with children and young people.
Anti-discriminatory practice in school is taking actions which prevent discrimination and prejudice towards anyone and actively promote equal opportunities. It means ensuring that all parents, pupils, colleagues are treated in fair way. All school policies and procedures should demonstrate positive and inclusive attitude towards all people in regardless of gender, race or disability. All people working in schools need to promote and demonstrate anti-discriminatory practice. They should be good role models and do not only say that they are against discrimination but demonstrate it in everything they do. Staff should promote diversity and individuality of children by recognising their positive attributes and abilities. A child should be recognised as being in the centre of the learning and treated as an individual. Expectations towards children should be highest but realistic. Supporting a positive ethos within the school is also very important. Ethos is the atmosphere within the school. A positive ethos will give a sense of shared purpose, values and beliefs. All members of the school team share responsibility to ensure that anti-discriminatory practice is promoted and to recognise discrimination if it is happening.
2.5. Describe how to challenge discrimination.
Discrimination should be always challenged and never ignored; and all children should be protected from discrimination. It can be difficult to challenge discrimination but knowledge of policies and procedures will help to deal with difficult situations. Discrimination may happen intentionally but it also can be because of ignorance and lack of understanding. We must challenge discrimination even if we cannot change people's views. There are assertiveness strategies that can help to deal with discrimination. When discrimination has happened it should be explained that what has happened or has been said is discriminatory. For example if other member of staff makes inappropriate comment about a person's race, culture or disability we should tell them that this is unacceptable to saying that. We should say about the effect of this on the person or others. We should avoid making discriminatory comments about others and model ways to ensure anti discriminatory practice. Supervisor or manager should be informed about all concerns about anti-discriminatory practice as the code of practice to promote race equality includes the duty of the school to monitor and report all racist incidents to the local authority (LEA).
3.1. Describe what is meant by inclusion and inclusive practices.
Inclusive practice in the school is a process of identifying to participation and taking positive action to eliminate those barriers and to ensure that children are able to participate fully in all aspects of the school life, whether their background or situation. This also means ensuring that all pupils are valued as individuals and have sense of belonging. Children are not the same but should be provided with the same opportunities and access to a high quality of education and all the support needed to prosper in a mainstream setting. The Special Educational Needs and Disability Act 2001 and statutory guidance in the Special Educational Needs Code of Practice 2001 allowed children with special educational needs and disabilities and their parents to have choice if they want their child to be educated in mainstream school or specialist educational settings. There are two models of disability: medical and social.
-The medical model says that the child must adapt to the environment which exist. It promotes the atmosphere of dependence. -The social model of disability (on which inclusive practice is based upon) starts with belief that the way school operates, the barriers that exist and different attitudes can prevent children from participating in society. It works to empower children, to enable them to make their own choices and to make them more independent. Legislation requires schools to make reasonable changes and remove barriers so that children can take part in school activities alongside other pupils. Pupils with additional needs may require additional support of teaching assistant or support worker, lifts or ramps, furniture that is comfortable for children with physical disability (height of tables), improved lighting for children with visual impairment, books with larger print, fixed curriculum- timetabling, technology (touch-screen computers, text to speech software), extra time for assessment, using different methods to capture evidence.
The most important thing about inclusive practice is to take into account the needs of ALL the pupils in school, not only the needs of children with special educational needs or disabilities.
3.2. Describe the features of an inclusive setting for children and young people.
School ethos is something that is atmosphere when people enter the school building. They feel that everyone is welcome, everyone in the school matters and play their part, children approach staff with confidence and the surroundings reflect the diversity and inclusion of all those within the school. An inclusive setting is one that uses a whole school approach to learning. All barriers are recognised and removed. If there is a child that have disability or special educational needs and experience difficulties, school focuses on what the child can do rather than difficulties they are experiencing. School setting that is inclusive will have the following features: * Barriers will be recognised, staff will have good understanding of children so that they are aware of any difficulties that children may have in accessing curriculum. * Barriers will be then removed or minimised and environment adapted, resources and equipment provided. * Pupils will learn alongside their peers and will not be segregated when need extra support. * Children will be listened, will have voice and their opinions will be valued (e.g. school council). * There will be clear policies and procedures, reviewed regularly. * Staff will receive training about inclusion, diversity and equality of opportunity. * School will work in partnership with other services- psychologists, speech and language therapists as well as with staff, governors, parents and pupils.
3.3. How inclusion works in own sector of the children workforce.
Professionals who work in children's services must understand values and principles of inclusion. Child should always be at the centre of all practice, whatever the organisation. The Early Years Foundation Stage (EYFS) and the National Curriculum give clear guidance on inclusive approach to learning and assessment. EYFS provides a statement on duties of setting to meet the needs of all pupils in relation to their learning, development and well- being, and to promote positive attitudes to diversity and difference, so every child will be included. National Curriculum Inclusion Statement says that school must: * Implement a whole school approach to both the national and wilder curriculum. * Provide curriculum that ensures participation and achievement of all pupils. * Recognise pupil's entitlement to high quality learning. * Meet the needs and interests of all pupils.
* Recognise and remove barriers to learning and assessment. In order to raise standards schools have adopted system of personalised learning. It ensures that all children receive support they need to make progress, no matter what their culture or background is and no matter if they have special educational needs or disability. It will help to narrow the gap of educational achievement and progress. School that have adopted system of personalised learning will have challenging curriculum, personal targets, more focused assessment, staff who have high expectations and will recognise and intervene when targets are not achieved. Through inclusive curriculum schools will promote pupils well- being. Personal, social and health education will teach children how to live and work in the society and will also build relationship between staff and pupils.
References:
Supporting Teaching and Learning in Schools, Heinemann, 2010, L. Burnham Teaching Assistant's Handbook, Hodder, 2010, T. Kamen
Related Topics