Digital Single-lens Reflex Camera and Canon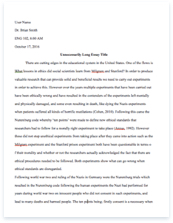 The whole doc is available only for registered users
Pages: 7
Word count: 1615
Category: Camera
A limited time offer! Get a custom sample essay written according to your requirements urgent 3h delivery guaranteed
Order Now
1933. Goro Yoshida and his brother-in-law, Sabura Uchida, founded the Precision Optical Instruments Laboratory. The goal: to make cameras to compete with the most advanced German models of the day. 1934. Japan's first domestically-made 35mm focal-plane shutter camera, the "Kwanon' — named after the Buddhist Goddess of Mercy.
1935. "Canon" trademark registered.
1935. Hansa Canon cameras offered for sale at half the price of a Leica.
1961. The Canonet introduces EE camera.
1963. 1 millionth Canonet shipped.
1965. The Demi EE 17 follows in the footsteps of the Demi, Color Demi, Demi S, Demi C, and Demi Rapid, all half-frame (i.e. 24×17 mm instead of 24×36 mm film area) cameras introduced to compete with Eastman Kodak's Instamatic cameras. This is the first "serious" camera that got me interested in photography. It was so easy and intuitive to use and it worked well. Of course, back then, most pictures were B&W and we learned to develop and print our own pictures. The bathroom substituted for a darkroom and many a night, my father banged on the door wondering when I would be finished and out of there so the family could take their showers. 1969. Canon, inc. established.
1971. Canon F-1 debuts. The rivalry between Nikon and Canon starts as to which camera, the Nikon F2 or the Canon F1, is the best professional SLR camera. Both had their fans and both developed their own system of lenses and equipments. While Nikon cemented its hold on photo reporters, Canon concentrated on wild life photographers. 1976. In April 1976, Canon introduced the first microcomputer embedded camera, the Canon AE-1. The Automatic Exposure Control in the AE-1 meant that beginner and amateur photographers could now take good pictures with a SLR at an affordable price [Editor's note: Sounds familiar?]. The AE-1 proved to be so successful that Canon effectively captured the amateur photographer's market segment and has continued to do so to this time. The first time I knew that Canon had started to win this market is when I saw my college friend who knew nothing about photography buy one to take with him to University. From then on, many beginner photographers kept asking me if — no, kept telling me that — Canon was a good brand to buy. 1979. Canon introduces a fully automatic auto-focus compact camera, the AF35M.
Even back then, Canon engineers were thinking of how to make photography easier for the masses. This has proved to be an enormously successful strategy, tapping into a new market segment heretofore ignored by other camera manufacturers which were more attuned to pleasing the advanced amateur and professional market segments. 1987. The EOS650, an auto-focus SLR camera, debuts, signalling a major shift in Canon's SLR startegy toward incorporating leading-edge technology into its SLR cameras. Instead of constantly competing with other SLR cameras in features, Canon sought to lead the pack by stepping out into unknown territory, exploring future technologies and incorporating them into its SLR cameras. 1989. The EOS-1 debuts. When I first saw the EOS-1 I was stunned! Canon had dared to redesign the conventional rectangular body by giving it curves. Except that the Canon designer did it with taste and originality. Since then, others have tried to give their cameras more rounded shapes but I think they don't quite succeed as well as Canon does with its EOS models. 1992. The EOS5 is introduced as the world's first camera with eye-controlled auto-focus.
1993. The Rebel models hit the market, again signalling a trend toward satisfying the mass market. 1994. The EOS-1N becomes Canon's flagship SLR camera.
1995. Canon unveils the world's first zoom lens with image stabilization features. 1995. Canon enters the digital camera era with the EOS DCS3. 1995. The SURESHOT DEL SOL is the world's first fully solar-powered camera. 1996. The ELPH model is born, ushering a new era of good compact camera design. The ELPH models support the new Advanced Photo System which was developed jointly by five companies: Canon, Eastman Kodak, Fuji Photo Film, Minolta, and Nikon. APS allows smaller cameras to be designed and totally eliminates film-loading mistakes. 1997. The Elph Jr. is ultra-light and ultra-thin which allows it to easily fit into the front pocket of a jeans. When I was looking for a camera small enough to take anywhere, I found the Elph Jr. I can carry it in my pocket all day and have it always ready for a snapshot. The Elph Jr. is the inspiration behind the Photoxels JeansPocket™ Certified award. 1998. The EOS-3 with 45-point area AF.
1999. The PowerShot digital models are introduced.
2000. The EOS D30 digital SLR camera features a 3 Megapixels CMOS sensor. 2001. The EOS-1D digital SLR camera is introduced.
2002. The EOS-1DS digital SLR camera features a 11.1 Megapixels CMOS sensor that is full-frame, permitting the use of any Canon EF lens.
Canon has successfully competed with the best camera manufacturers by incorporating leading-edge technologies into its cameras, targeting the whole range from beginner to professional photographers, and introducing good design that effectively made cameras fashionable.
A modest beginning in a small room
In 1933, a small laboratory dedicated to making high-quality cameras was set up in a simple apartment room in the Roppongi area of Tokyo. At the time, all high-quality cameras were European with the majority coming from Germany. It was in this small room that young people with a big dream earnestly began their work on producing a high-quality Japanese camera, marking the beginning of Canon. Through hard work and with an enterprising spirit, they eventually succeeded in building a prototype, which was named Kwanon after the Buddhist goddess of mercy. The following year, in 1935, Japan's first-ever 35mm focal-planeshutter camera, the Hansa Canon, was born, along with the Canon brand. Striving for the world's best camera
In 1950, Canon's first president, Takeshi Mitarai, went to America for the first time to attend an international trade fair. Having seen modern factories and a high standard of living first hand, upon his return, he built a fireproof factory of steel-reinforced concrete in the Shimomaruko area of Tokyo, which he saw as essential for Canon to succeed in doing business with the world at large. Mitarai also made clear his respect for humanity by stressing the importance of the San-ji, or Three Selfs, spirit, the guiding principle for Canon employees. In 1955, Canon made its first step into the global market with the opening of a U.S. office in New York City. In 1957, Canon set up its sole European distributor, Canon Europa, in Geneva, Switzerland. By 1967 exports already topped 50% of the company's total sales. The challenge of diversification
Soon after its founding, Canon was hard at work in 1941 on diversifying itself with the introduction of Japan's first indirect X-ray camera and other products. In the 1960s, the company took further steps toward diversification by adding electrical, physical and chemical technologies to its optical and precision technologies. In 1964, Canon entered the office equipment market with the debut of the world's first 10-key electronic calculator. In 1967, the management slogan "cameras in the right hand, business machines in the left" was unveiled and in 1969 the company changed its name from Canon Camera Co., Inc. to Canon Inc. Canon took on the challenge of developing Japan's first plain-paper copying machine, which it introduced in 1970, and realized further diversification from one challenging field to the next. Averting disaster with the Premier Company Plan
By 1970, Canon grew to 44.8 billion yen in sales and more than 5,000 employees. But hit by dollar and oil shocks, followed by problems with a defective electronic calculator display component in 1974, the company fell on hard times. In the first half of 1975, it failed to pay a dividend for the first time since becoming a public company. In 1976, Canon unveiled its Premier Company Plan, an ambitious strategy to transform Canon into an "excellent global company" through such means as introducing a vertical business group onstitution and establishing a horizontal development, production and sales system. The plan proposed high ideals and pooled the strength of its employees, enabling the company to promptly recover. Canon's second inauguration
Canon continued to grow under the Premier Company Plan.
With the dawn of the personal computer age, Canon introduced to the world a series of products never before seen, among them a personal copying machine based on an all-in-one cartridge system, a laser printer with a semiconductor laser, and a Bubble Jet inkjet printer. Canon also began promoting global production in earnest on the road to becoming an excellent global company. Then, in 1988, the 51st anniversary of the company's founding, Canon announced its second inauguration and unveiled its corporate philosophy of kyosei, an unfamiliar term at the time. It also began promoting such progressive and environmentally sound activities as toner cartridge recycling in addition to globalizing its development sites. The Excellent Global Corporation Plan
Canon had developed unprecedented technologies and carefully nurtured them to create business opportunities and products unrivaled by any other company. But by the mid-1990s, the business division system that had been in place since the 1970s was showing signs of wear. Canon also carried debt of more than 840 billion yen, meaning the company needed to improve its financial constitution if it was to carry out long-term R&D projects and launch new businesses. Fujio Mitarai became Canon's 6th company president in 1995, and in 1996 the Excellent Global Corporation Plan was launched. Transforming the corporate mindset from partial to total optimization and from a focus on sales to a focus on profits, the new plan was the start of the innovations that characterize today's Canon.
Related Topics