Develop Procedures and Practice to Respond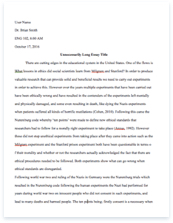 The whole doc is available only for registered users
Pages: 11
Word count: 2542
Category: Airline
A limited time offer! Get a custom sample essay written according to your requirements urgent 3h delivery guaranteed
Order Now
In the care profession there are regulatory requirements and codes of practice that must be adhered to. There is guidance for all aspects of the profession including how to manage complaints and concerns. In my area of work as a nurse and Manager at Carson House it is imperative that the staff and I adhere to the complaints policy. The Care Quality commission is the regulator of Health and Adult Social Care in England. The CQC have provided different Outcomes that they expect all health and Social Care establishments to adhere to.
Outcome 17 provides guidance on Complaints. At Carson House the guidance is used to ensure compliance with CQC and as a manager I am aware of the importance of compliance to ensure quality and effective care delivery at all times. Looking at the guidelines and outcomes produced by CQC as the regulatory body, I as a Manager am confident that Carson House policy and procedure on how to manage complaints and concerns is what is expected nationally.
The company believes that if a service user wishes to make a complaint, give feedback or register a concern they should find it easy to do so. It is the company policy to welcome feedback and complaints and look upon them as an opportunity to learn, improve and provide better services. The policy is intended to ensure that complaints are taken seriously and are dealt with promptly and properly.
The company believes that failure to listen or to acknowledge complaints will lead to aggravation of the problem, service user dissatisfaction and possible litigation. As the Home Manager I am positive that if dealt with early, openly and honestly the complaint can be sorted at a local level between the complainant and the home. If this fails due to either the Home or the complainant feeling dissatisfied with the result of the complaint then there is information in the complaints notice on Elder homes website.
I as a Manager ensure that if anyone wanted to make a complaint, I would provide information on the different ways in which to do so. This includes by telephone, in person, in writing or by email. Emailed complaints can be emailed directly to myself or by emailing [email protected] It is important that the information on how to raise concerns or complaints is available in accessible formats. By addressing issues of accessibility it is my responsibility as suggested in the guidance that the complaints procedure information is available in alternative formats such as on CD, in large print, Braille, etc. It is my duty to call upon a relevant person for people that require an interpreter to translate the complaint.
Also I may need to contact someone that could sign for a person that may be deaf. I may find that I need to seek advice from the Equality and Human Rights Commission, for advice on accessibility matters. Steps that can be taken to encourage an individual to raise concerns or complaints may include advice and complaints services. It is good practice for myself as the Manager to keep a comprehensive list of relevant advice and advocacy organisations in their locality. Advice should be provided to complainants who require/request such support as to which organisation(s) is likely to be the most suitable to help them. If a person that wants to make a complaint has a disability and/or language and communication difficulties then it is my responsibility to seek the appropriate support to enable the person to make the complaint effectively.
If any person that wished to make a complaint was unhappy or not satisfied with Carson Houses policy on how to make a complaint, then I as the Manager would request feedback and consider new ideas on how to make the complaints procedure easier. Carson House has a suggestions box and I regularly meet with residents and their families, in the meetings one of the topics is whether or not the individuals in attendance are satisfied with the service. All are made aware of the complaints and concerns procedure and all seem happy with this. I am approachable and have made everyone aware of the fact my door is always open and I feel that the residents /families and other members of the MDT would be able to discuss any concerns openly and honestly. Carson House believes that if a service user wishes to make a complaint, give feedback or register a concern they should find it easy to do so.
It is the company policy to welcome feedback and complaints and look upon them as an opportunity to learn, improve and provide better services. The company believes that failure to listen or to acknowledge complaints will lead to aggravation of the problem, service user dissatisfaction and possible litigation. The home supports the concept that most complaints, if dealt with early, openly and honestly, can be sorted at a local level between the complainant and the home. If this fails due to either the Home or the complainant feeling dissatisfied with the result of the complaint please refer to our complaints notice for further information.
An individual may feel reluctant to raise a concern or complaint. This could be due to a number of reasons. Research carried out by England's health and social care regulator the Care Quality Commission has shown that one in nine people would be reluctant to speak out about poor care. Of 1005 people surveyed by CQC, 11% said they would be unlikely to raise a concern or complain about poor care. The main reasons suggested for why people wouldn't speak up were – not wanting to be thought of as a trouble maker (26%); that it wouldn't make a difference (25%) and that members of staff were so stretched that complaining wouldn't help (15%). A smaller number (11%) said fear their care would get worse if they spoke up.
The survey also showed that care services are not responding well to people who do speak up. More than half (55%) of those who had voiced a concern about poor care felt that their feedback wasn't welcomed and a similar number felt they hadn't received a satisfactory response (57%). Just over a third (34%) said they didn't feel they had been treated with respect while their concern was being looked into. When asked what would persuade them to speak out, three quarters said that knowing what standard of care they have a legal right to expect would help (76%) as would being encouraged by people who are providing the care to speak up (75%). A large number (70%) also said they would be encouraged to speak up if the service routinely let people know what action they had taken in response to feedback.
CQC carried out the research to follow up on anecdotal feedback from patient groups and the public that people were too frightened to voice their concerns about poor care. One of the key findings of the Francis report into the appalling care at Mid Staffordshire NHS Trust was that people were not listened to properly. This has been echoed by a recent Health Service Ombudsman report about how trust boards listen to, and act on, complaints. The research has also shown that where people feel confident to speak out about poor care, they're also more likely to provide positive feedback when care is good (44% of those who have raised a concern or made a complaint about a service say that they have provided positive feedback on their care or treatment compared to 27% of those who have not voiced a concern or made a complaint.)
At Carson House, individuals are aware that they can make a complaint or raise concerns anonymously. Anonymous complaints will be investigated in the same manner as all complaints and a written response will be kept on file in the home and available to view upon request. Being aware of the policy to make an anonymous complaint or concern could encourage people to make the complaint.
The main focus of complaints regulations is to have a person-centred approach, which aims to resolve complaints more quickly and informally. I as the Manager am aware of the need to take a person centred approach and to listen to the complaint and show understanding and empathy to the person who is making it. All involved need to review what has been raised and consider what is considered to be the right decision and the best way in which to resolve the issue. There has to be common ground and all including the staff at Carson House and he person making the complaint to be working towards the same goal and the resident's best interest. Carson House manages complaints in conjunction with the CQC requirements and outcomes.
The structure of Carson House complaints procedure mirrors what is expected in outcome 17. The aim of the company is to ensure that its complaints procedure is properly and effectively implemented and that service users feel confident that their complaints and worries are listened to and acted upon promptly and fairly. The following procedures that Carson House have implemented are based on this guidance and include the following: The service user, their representatives and carers are aware of how to complain and that the company provides easy opportunities for them to register their complaints.
A named person will be responsible for the administration of the procedure. Verbal complaints will be logged, investigated and responded to within 7-14 days. Every written complaint will be acknowledged within two working days. Investigations into the complaints are held within 28 days. All written complaints are responded to in writing by the company. Complaints will be dealt with promptly, fairly and sensitively with due regard to the upset and worry they can cause to both service users and staff. The first contact for complaints is a senior staff member. As stated in the guidance Carson House has effective system in place referred to as "the complaints system") for identifying, receiving, handling and responding appropriately to complaints and comments made by service users, or persons acting on their behalf, in relation to the carrying on of the regulated activity. In particular, the registered person must bring the complaints system to the attention of service users and persons acting on their behalf in a suitable manner and format.
Provide service users and those acting on their behalf with support to bring a complaint or make a comment, where such assistance is necessary. Regular community meetings take place and are led by myself. It has been communicated regularly about how to make a complaint or raise a concern if necessary. I aim to ensure that any complaint made is fully investigated and, so far as reasonably practicable, resolved to the satisfaction of the service user, or the person acting on the service user's behalf; and take appropriate steps to coordinate a response to a complaint where that complaint relates to care or treatment provided to a service user in circumstances where the provision of such care or treatment has been shared with, or transferred to, others. The registered person must send to the Commission, when requested to do so, a summary of the complaints made and responses made by the registered person to such complaints.
Whilst being the manager I have not yet had a complaint from a resident, however all cases will be treated in the strictest confidence, taken seriously and acted on in the same timely manner. Carson House operates a non-discriminatory policy and this applies to the complaints policy. No person that makes a complaint will be discriminated against or judged for doing so. As the manager I ensure that staff feel supported if they want to or have made a complaint. I am aware of the need to document and record any raised concerns or complaints. I have a filing system in place that is kept locked away and confidentiality is maintained. If the concerns raised were to be referred to an Ombudsman then it is essential that I have the documentation. If something is not recorded, the Ombudsman may assume that it did not take place. Also an individual is entitled to see the record and it is important that the records are factual and avoid jargon.
The essential standards set out by CQC have been implemented at Carson House throughout the complaints procedure. It has been followed to investigate complaints at Carson House to ensure that the persons involved have had the adequate response to the standard that is to be expected. Following the complaint and me compiling any investigation, outcomes have been positive and has been used as something to learn from. Recommendations made have been acted upon and as a result the quality of the service at Carson House has improved. When I first became the Manager at Carson House I ha concerns about the staffing levels. This was due to the changing environment and new residents that were extremely challenging. Complaints had been made by resident's family members that there seemed to be a lack of staff on the unit. I approached the residents family members and responded to what concerns they had ad reassured them that I would look at increasing the staff on each shift.
I then began to look at the dependency of the residents, for example how many staff members were needed for certain interventions away from the unit and how many staff were then left in the main communal area to manage and support the other residents. I then completed the dependency assessment that Carson House was using. I realised that due to the nature of the units and the changing of the Homes services, the assessment tool did not reflect what was required. I then had conversations with my managers and explained the situation.
Each residents needs were addressed separately that identified that certain individual's required 1-1 support, with their illness progressing to a level that required enhanced support. Reports were sent to social workers and care coordinators that identified the support required. This then led to the residents receiving the support required and the staff that were remaining could concentrate on the needs of the other less challenging residents. This was a positive outcome and with family members raising concerns that I had previously identified. The outcome was more staff on the units and a safer environment for all.
References
Elder Homes Group policy and procedures raising concerns and complaints policy Department of Health (2013) Patients first and foremost First_and_Foremost 26/6/13
The NHS Constitution and Whistleblowing: A Paper for Consultation. http://bit.ly/aQLuz: March 22 2011.) National Information Governance Board for Health and Social Care (2010) NHS Care Record Guarantee. National Patient Safety Agency (2009) Being Open: Communicating Patient Safety Incidents with Patients, Their Families and Carers. March 22 2011.) Nursing and Midwifery Council (2010b) Raising and Escalating Concerns. March 22 2011.) Parliamentary and Health Service Ombudsman (2010) Listening and Learning: The Ombudsman's Review of Complaint Handling by the NHS in England March 22 2011.) Royal College of Nursing (2009) RCN Launches Phone Line to Support Whistleblowing Nurses. March 22 2011.) Lyndsey Paterson
Home Manager , Carson House
Related Topics