Critically analyse the effects of high performance work practices on employers and employees.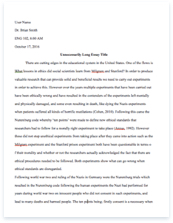 The whole doc is available only for registered users
A limited time offer! Get a custom sample essay written according to your requirements urgent 3h delivery guaranteed
Order Now
The primary goal of most businesses is to maximize profits for the owners. High performance work practices (HPWPs) are a methodology used by various organizations to maximize workforce potential. HPWP is a combination of various theoretical models working alongside a receptive organizational climate and culture. This analysis will state the merits of HPWPs on employers and scrutinize its shortcoming on employees. The essay has been structured by introducing the concept of HPWPs as defined in available literature along with key findings. Thereafter the relevant theories pertaining to HPWP will be presented. Here the relevancy of the social exchange theory, Expectancy theory, and the labour process theory to HPWPs will be analysed. Subsequently the focus of the essay will be on the benefits of HPWPs to employers followed by an analysis of its negative effects on employees. To conclude this essay I will state that while HPWPs are found to be favourable for organizations from a purely profit centric view, its long term effects are undesirable for both the employer and employee.
According to Razi (2012, p. 80) the basic aim of HPWPs is to encourage employees to be actively involved in the decision making process and increase their knowledge in the hopes of stimulating innovation, flexibility and skill sharing. Harley et al. (2010, p. 741) holds the view that HPWPs are labour management techniques characterized by skill enhancement and motivational factors. However the actual practices of high performance work systems (HPWS) are debatable. It is further stated that instead of trying to cater the organization for each employee's needs, it is far easier to find the right employee for the organization. Here again the importance of employee involvement in the decision making process is stressed. It is further suggested by Shin et al. (2012, p. 541) that employee involvement, commitment and empowerment are key practices in HPWPs.
In addition a study encompassing companies that adopt HPWPs found that they increasingly recruit competent workers, provide extensive training and actively redesign job roles to be more challenging (Australian Industrial Group 2012, p.1). Furthermore these organizations are seen to have flatter management structures which is favourable for participatory decision (Australian Industrial Group 2012, p.1). Additionally the financial health and accessibility to resources will influence the organizations ability to implement HPWPs.
According to the social exchange theory a mutual benefit is assumed when companies invest in their employees and based on the norm of reciprocity, employees will respond with a positive attitude towards their job (Garcia-Chas et al. 2013, p. 4). The norm of reciprocity dictates that people will respond favourably by returning benefits received and conversely respond negatively to prejudice. Furthermore the added satisfaction gained by employees from the social exchange has shown to favour labour retention (Garcia-Chas et al. 2013, p. 7). Bonuses and extended paid vacations can be taken as examples of benefits provided by companies to their employees with the intention of reaping additional employee contributions to the organization.
As per (Wang et al. 2011, p.2421) the expectancy theory states that good performance by employees is encouraged by a high degree of motivation. Furthermore MacDuffie cited in Wang et al. (2011, p. 2422) argues that for an organization to economically benefit from an employee, the employee must possess the necessary skills, have an opportunity to apply these skills at work and the organization must benefit from these skills. Similarly if there is a high degree of motivation among employees but the organizational performance is not satisfactory then it can be logically deduced that the employee skills are not suitable for the respective organization. Therefore it is necessary to have a good job-employee fit and the employee must understand his/her role to achieve maximum benefit under the expectancy theory.
The labour process theory (LPT) is the embodiment of the capitalistic frame of thought. It views relationships between management and employees not as human actors but rather an interaction between capital and those who serve to protect and increase it (Harley et al. 2010, p. 743). Therefore it can be logically concluded that this theory puts the utmost importance on the interest of the firm's capital irrespective of any negative effects that may result to employees and relevant parties. Furthermore it can be observed that organizations practicing LPT tend to favour work intensification to a greater degree (Thompson 2010, p. 9). In addition research shows an increasing drive by organizations to maximize the utilization of labour skill and knowledge over the last 25 years (Thompson 2010, p. 9).
According Razi (2012, p. 80) HPWP allows organizations to acquire firm specific human capital which will have a positive influence on the company's performance. Human capital can be said to be the sum of an employee's skills, knowledge and experience. In addition to this Bartel cited in Razi (2012, p. 81) puts forward the argument that firm specific human capital results in a greater degree of customer satisfaction. The reasoning for this being that employees with a high degree of knowledge about the organization are better equipped to handle customer requests Razi (2012, p. 81). In addition to this Razi (2012, p. 83) argues that where mergers and acquisitions are concerned employees with firm specific knowledge are better able to link different organizations together as a result of their commitment to the initial concern.
It can be noted that some studies have contradicted the advantages of the social exchange theory on employees. At the focus of these drawbacks are the higher levels of strain and lower pay satisfaction that have been observed as a result of the increase of an employee's workload (Garcia-Chas et al. 2013, p. 4). Similarly the increasing workload or what is known as work intensification can affect an employee negatively as any resulting ill effects on the employees' health and wellbeing will be felt on his/her family and the public health system (Burchell et al. 2009, p.3). Furthermore when looking at the expectancy theory it has also been noted that even if the desired attitudes and behaviours are observed in employees, there may not be an economic benefit to the organization. This is because some roles within the organization do not benefit from additional performance motivators as they are unimportant or don't contribute much in terms of business strategy (Wang et al. 2011, p.2426)
For the expectancy theory to be effective the job role must be first identified as being conducive for its application. Therefore it can be deduced that the organization wide application of the expectancy theory may not have the desired effect on financial performance. Similarly when the labour process theory is scrutinized it can be observed that while work intensification does give initial results for the organization it is known to have long term negative repercussions on employees, their families and related parties (Thompson 2010, p. 11).
In conclusion it can be said that it is difficult to gage the mix of HPWP theories used by organizations as there is not enough data to attribute financial performance to any one theory of HPWP (Australian Industrial Group 2012, p.1). Thereby the level of intensity to be applied on application of any particular theory is also debatable as there is no consensus on this among HPWP companies (Australian Industrial Group 2012, p.1). The reason for this ambiguity in reliably measuring the results of HPWPs is because every organization has different business strategies, management structures, incentive arrangements and organization cultures (Australian Industrial Group 2012, p.1).
Accordingly HPWPs at my previous workplace were so prominent that workers were unwilling to utilize their mandatory sick time even when it became absolutely necessary. This performance driven attitude to work subsequently had a negative effect on the company's bottom line as ill employees would in-turn infect others at the workplace thereby reducing productivity further. Therefore the negative effects from the application of HPWPs are felt organization wide and this has prompted more research in this area. While advocates of HPWPs argue that both organizations and employees will benefit from its implementation as fewer employees will be laid off and companies will save on having reduced labour turnover, it must be understood that this is an organization centric view.
My personal belief is that the quality of life is not solely measured in income received but also includes time available for friends, family and recreational activities. Therefore while HPWPs are favoured by organizations due to its positive impact on financial performance, it must be concluded that a purely profit cantered view is not in the interest of all stakeholders such as employees, their families and the government as evidence has shown.
References:
Australian Industrial Group 2012, High performance organisations: Maximizing workforce potential: Research review and survey results, p. 1-37, viewed 5 September 2013,
Burchell, B, Cartron, D, Csizmadia, P, Selcampe, S, Gollac, M, Illessy, M, Lorenz, E, O'Brien, C, Valeyre, A 2009, 'Working conditions in the European Union: Working time and work intensity', European Foundation for the Improvement of Living and Working Conditions, vol. 8, pp.1-65, viewed 5 September 2013,
Garcia-Chas, R, Neira-Fontela, E, Castro-Casal, C 2013, 'High-performance work system and intention to leave: a mediation model', The International Journal of Human Resource Management, pp. 1-24, viewed 5 September 2013,
Harley, B, Sargent, L, Allen, B 2010, 'Employee response to high performance work system' practices: an empirical test of the disciplined worker thesis', Work, Employment & Society, vol. 24, no. 4, pp. 740-760, viewed 5 September 2013,
Razi, N, More, E 2012, 'Employee firm-specific knowledge and the acquisition of a high-performance work system organisation', Accounting, Accountability & Performance, vol. 17, no. 1&2, pp. 79-93, viewed 5 September 2013, .
Shin, H, Chiang, YH, Hsu, CC 2012, 'High performance work system and HCN performance', Journal of Business Research, vol. 66, p. 540-546, viewed 5 September 2013,
Thompson, P 2010, 'The capitalist labour process: Concepts and connections', Capital & Class, vol. 34, no. 1, pp. 1-9, viewed 5 September 2013, < http://cnc.sagepub.com/content/34/1/7>
Wood, S, de Menezes, LM, 2011, 'High involvement management, high performance
work systems and wellbeing', The International Journal of Human Resource Management, vol. 22, no. 7, pp. 1586-1610, viewed 5 September 2013, < http://dx.doi.org/10.1080/09585192.2011.561967>
Related Topics