Creativity, Invention and Innovation – Relationship and Differentiation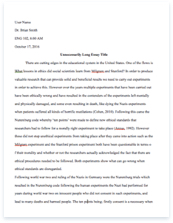 The whole doc is available only for registered users
A limited time offer! Get a custom sample essay written according to your requirements urgent 3h delivery guaranteed
Order Now
Creativity, invention and innovation are not the same thing. Creativity is the ability to see or perceive the world in different ways and to make connections between things that may be unrelated or those that we previously thought were not connected resulting in a generation of solutions to problems.
Cooper (1998) considered creativity as an element of competitive advantage for organisations. Creative organisations need to be skilled at creating, acquiring and transferring knowledge and modifying behaviours.
A number of research initiatives on creativity have shown that creativity is influenced by the organisational context. One of the notable research is that of Amabile (1997) who showed that there are a number of parameters that impeded or stimulated creativity: – Organisational encouragement;
– Supervisory encouragement ;
– Work group encouragement ;
– Freedom and autonomy ;
– Resources ;
– Pressures ;
– Organisational Impediments
Ekvall (1996) looked at the organisational climatic dimensions which affects organisational creativity. He identified ten dimensions :
– Challenge ;
– Freedom ;
– Idea Time ;
– Dynamism ;
– Idea Support ;
– Trust and Openess ;
– Plyfulness and Humour ;
– Conflicts ;
– Debates ;
– Risk-taking
The strength of both Ekvall and Amiable research is that they both demonstrated the relationship between individual creativity and the organisation culture and climate. The weakness however is that they both have not included leadership impact on creatvity. Andreopaulos (2001) included leadesrhip style with organisational climate, organisational culture, resources and skills, and structure and systems of an organisation as paramters that affect organisational creativity.
It is a myth to believe that only talented people are creative. Creativity is a skill that can be developed and a process that can be managed as revealed in a study by George Land. Here Land (1993) suggestes that 'Creativity begins with a foundation of knowledge, learning a discipline, and mastering a way of thinking'.
Invention on the other hand happens when a creative idea has been reduced to practice. This new practice or product when adopted by societies or organisations establishes a new pattern or path of doing things which we then refer to as innovation. The above differentiation between the three aspects of creativity, invention and innovation is can be further summed up as follows:
Invention is "the creation of something that is totally or completely new". Creativity is " the act of generating new ideas and perspectives". Innovation is "applying ideas, processes, products, inventions, or procedures, which are new to the people and places where they are introduced".
It should be noted that an innovator does not need to be an inventor. For example the legendry Steve Jobs got the main features of the Macintosh operating system from the Xerox PARC which then became the power engine behind the MAC computer and recently new operating systems based on the MAC operating system delivered to us many of the most coveted devices such as the IPAD and the IPOD.
Bibliography:
Andriopoulos, C. (2001) Determinants of organisational creativity: a literature review, Management Decision, Vol.39, No.10
Amabile, T. (1997) Motivating creativity in organizations: On doing what you love and loving what you do, California Management Review
Cooper, J. R. (1998). A Multidimensional Approach to the Adoption of Innovation. Management Decision, 36(8), pp. 493-502.
Ekvall, G. (1996) Organizational climate for creativity and innovation. European Journal of Work and Organizational Psychology, 5 (1), 105-123
Land, G., Jarman, B. (1993) Breakpoint and Beyond: Mastering the Future Today. New York, Harper Collins Publishers
Related Topics