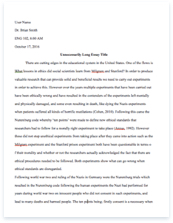 The whole doc is available only for registered users
Pages: 14
Word count: 3302
Category: Hotel
A limited time offer! Get a custom sample essay written according to your requirements urgent 3h delivery guaranteed
Order Now
Introduction
Conrad Hilton is one of the few men and women who made historical contribution to the development of the Hotel industry in the world. Throughout his years, Conrad Clinton was committed to achieving his entrepreneurial dream and is credited with having laid foundation for the largest hotel real estate empire in the world.  Hilton Hotels Corporation serves as a constant reminder of the legacy left behind by Conrad Clinton and his life time efforts.  Conrad served as the chairman of the corporation building it from scratch to a world corporation at the time of his death.
Conrad Clinton is not only remembered for his entrepreneurial skills. He is also among few people in the world who worked for peace and economic stability after the end of the Second World War.  Conrad Clinton initiated a world wide programs that was aimed foster peace and economic stability through building a global system of world class hotels.  Conrad set the pace for the hotel industry setting standards in the hospitality industry that have been used as a model for today hotel management and operations.
Conrad Clinton was therefore among the few individuals who embraced the wave of globalization. His hotel empire interconnected the world increasing diplomatic engagements. For many years, Hilton Hotel Empire has hosted important delegates in different parts of the world searching for peaces and mapping out development in the world.  Although the real wave of globalization could have come long at the time of his death, he can be considered as one of the initiators of process (Baird, 2004).
Today, Conrad Hilton remains an icon in the hotel and hospitality industry. He has inspired young entrepreneurs who have strived to expand the hostel and hospitality industry in the world.  As an aspiring hotel manager, I also find Conrad Hilton management ideas more applicable in day to day management of the hotel and hospitality industry. His entrepreneurial skills have also been a great inspiration. Conrad had a vision, and before he died, he achieved it.
Life biography
Conrad Nicholson Hilton was among the seven children born to a Norwegian immigrant father and a German immigrant mother. Conrad Hilton was born in San Antonio which saw a small town in New Mexico (Baird, 2004).   Although it is not quite certain on his date of birth, it is recorded that he was born on eve of Christmas day in 1887. His other siblings included Felice, Eva, Carl, Julian, Rosemary, August and Helen. Conrad Hilton spent his early years in the small town together with his siblings.
 Although education was not much valued like it is today, his parents ensured that Conrad Hilton got the best education to shape his future life.  He attended school at New Mexico Military Institute which is today the College of Santa Fe (Hamilton, 2001).  He later joined New Mexico School of Mines which is today New Mexico Tech.  His parents also played a key role in this education as his father Holve Hilton taught him the need for taking active responsibility in the community and the local areas. Conrad was later to reveal that his father inspired him greatly in his life and he learned social and political responsibility from him as well.  This was later to shape his career as he served as a Republic Representatives in his early twenties for the State of New Mexico (Baird, 2004).  Throughout his school life, Conrad remained active participant in politics and tool various responsibilities.
Conrad Hilton defended his country during the First World War.  When the country entered into the First World War in 1917, Conrad Hilton was immediately enlisted as one of the U.S army. He was sent to serve in Officers' Training command in San Francisco.   Late he landed in France as a Second Lieutenant in 1918. He fought as a member of the 304th Battalion which had limited engagement in wary. IN 1919, he was discharged from the military service at Camp Dix in New Jersey.
 Conrad Hilton married in 1925 when he was 38 years old. It appeared like he had devoted his energy to development of his hotel business until he met Mary Barron. Together they were blessed with three children including Conrad N. Jr., William Baron, and Erich Michael.  However, their marriage was short lived and they divorced in 1934.  Hilton was later remarried to Zsa Zsa Gabort and was blessed with one child, Constance Francesca Hilton in 1947. The couple was however divorced in 1946 before their daughter was born.  Conrad Hilton was to remarry again in 1977 on eve of celebration of his 89th birthday to Mary Frances Kelly who had been a close friend and ally in business since 1930.
Conrad Hilton died in 1979 at the age of 91 in Santa Monica, California.  He was consequently interred at Calvary Hill Cemetery in Dallas Texas, where his remains lays to date.  Upon his death he left about US$50,000 to his surviving children and US$100,000 to each of his nieces, nephews and Francesca, his daughter with Gabort.  However, much of his wealth was inherited by Conrad N. Hilton Foundation which he had founded in 1944. This was however a subject to court dispute with his son Conrad contested the will and settled for a dispute with the foundation (Baird, 2004). Under the negotiated settled, Barron Hilton was awarded four million shares while the foundation remained with 3.5 million shares the other shares were left to other charitable organizations.  Conrad Hilton left a legacy behind with Hilton College of Hotel and Restaurant Management located at University of Houston bearing his name.
His entrepreneurial skills
Conrad Hilton entrepreneurial skills began early in his life.  Before he was listed in the U.S Army, he had started operating an Inn and a general store in Socorro County in New Mexico.  When he was still serving in the army, his father died in a car accident and Hilton had a chance of running the store.
Conrad was discharged from the army on February 1919.    He immediately relocated to Texas where he put into practice his entrepreneurial skill. When he arrived in the Cisco, which was a small town in Texas, he immediately identified the business potential of the area (Baird, 2004). His initial business ideal developed around the large number of people working in the Eastland and Ranger oil fields and the railroad travelers.  When he landed in Mexico, he wanted to buy a local bank. However, the number of underserved workers and travelers prompted Conrad to purchase a local restaurant instead of a bank.  Conrad assumed that he would turn the fortunes for Mobley Hotel applying some of the concepts he had gained from running family hotel in New Mexico (Berger, 2005).
Conrad plan worked out perfectly. Despite the losses that businesses were making in the 1920s due to the Great Depression, Conrad hotels were doing well. During the 10 year period, a total of eleven out of thirteen banks had been closed down and Conrad would have made his good bet by venturing in the hotel industry.  Conrad was running Mobley Hotel at a good profit and the hotel rooms were always occupied by oil filed workers providing them with a place to sleep.  He also purchased another hotel, Fort Worth Hotel, in the same year and by 1920, he had acquired two more hotels in Texas to own more than four hotels in a period of two years (Baird, 2004).
With the increasing demand of hotel industry services, Conrad continued to expand his hotels. By 1923, he had more than 530 hotel rooms operating in Texas and the demand for hotel services prompted him to come up with plans to construct the first hotel that would bear the Hilton name. In 1925, Conrad Hilton opened the first hotel with Hilton name, Dallas Hilton.  The first Hilton hotel was very successful and as a result, he was invited to open new hotels in North Texas (Baird, 1999).
The stock market crash taught Conrad an important lesson in hotel operation.  The stock market crash of 1929 led to fall of more than 81% of hotels in the nation. However Hilton was able to maintain five of the eight hotels he was operating in Texas. During this period, he learned the importance of operation according to the prevailing economic condition. This was to become one of his future secret for success in the hotel industry.  His management skills were however realized by different hoteliers. For example he made agreement with National Hotels Corporation which was owned by Moody family. In the agreement, Conrad Hilton became the director of 19 hotels and as a president of Hilton Hotels, at the same time serving as the General Manager of National Hotels Corporation. In 1931, Conrad Hilton hotels were merged with Moody National hotels operating under National Hotel Company which was managed by Conrad Hilton where he held a third of the ownership shares.  However, this relationship was not to last for long as by 1934, Moody returned to Hilton the ownership of Hilton Hotels located in Lubbock, Dallas,  and Plainsview after Hilton with some loan. Consequently, Conrad Hilton used the money to pay off loans for five hotels which immediately began to show signs of recovery.  Hilton later recovered El Paso Hilton and Longview Hotel in Texans which was renamed Longview Hilton (Baird, 2004).  By 1939, Hilton had paid off all debts of the hotel and he embarked on a plan to expand the hotels purchasing hotel properties in San Francisco and in Long Beach, in California (Sandoval-Strausz, 2007).
Conrad Hilton legacy
Conrad Hilton became famous for his entrepreneurial skills in hotel industry. He acquired his fame from owing some of the most prestigious landmark hotels. One of such large hotels was Steven's, now called Chicago Hilton and Towers, which was once the largest hotel in the world.  The other was Palmer House Chicago, Plaza and Waldorf in New York, Townhouse in Beverly Hills, Mayflower in Washington, and Statler Hotels (Baird, 2004).
However, Conrad Hilton legacy emanates from the fact that he   purchased these hotels when they were at their low and turned them to profit making machines. Conrad Hilton therefore was not just a business man but an entrepreneur who understood what he wanted in business and consequently went for it (Baird, 2004).  Conrad Hilton can be likened to other business icon like Bill Gates who has made a mark in business.
According to 1950s publications, Conrad Hilton set the pace for the hotel industry.  He is known to have come up with management standards which have been used in hotel and tourism industry.  He is said to have come up with a hotel financial management formula referred to as "magic formula" that has been used since then in controlling the cost of operation of hotels.  Conrad Hilton required his heads of department to calculate all departmental costs and then evaluate the actual cost at the end of the month.  For the first time in history, the hotel industry was able to predict the number of staff and other provision which were required to meet the operation standards and to fulfill guest expectations (Hamilton, 2000). Through this formula, hotels could maintain their gross profit.  Using Conrad formula, hotel departments for the first time were able to reduce the cost of operation and at the same time increase profits without necessarily reducing the guest services.
As a hotel manager, I consider Conrad management style as one of the most workable management style. For example, Conrad Hilton purchased Wardorf-Astoria when it was making losses (Baird, 2004).  However, in his first year in management of the hotel, he emphasized on decentralizing management in departments and by the end of the year, the hotel had sold $1.5 million more business with less than 90 employees.  Apart from turning this hotel towards a profit making path, Waldorf Astoria became an important international destination. For example in 1950s, the hotel was hosted the American delegation to the United Nations providing offices and accommodation.  There are many ambassadors, political leaders and entertainers who maintained rooms in the hotel. It was also in his hotels that Conrad Hilton hosted different international social event.  For example he played a key role in the election of President Eisenhower and he later served as an ambassador for President Eisenhower (llegrini, 2005).
The concept of globalization took root in the later half of the 20th century. However, Conrad Hilton clearly understood the role that multinational operations would   play in the building of world economy.  He therefore traveled to Europe after the end of the second world war accompanied by his son Conrad Hilton Jr., Joseph Binns the vice-president of Hilton Hotels, and his brother Carl Hilton in a mission  to seek business partnership with the European hotels (Hughes, 2006). In 1948, Conrad launched the brand Hilton Hotel outside the continental Europe although this was opposed by his board of directors.  To assert his vision of going international, he chose the corporate motto "world peace through international trade and travel" for his now worldwide hotel operations. This was not just a business motto meant to expand his business but Conrad Hilton also lived to it. For example he was involved in the tri-level fight against communism (Hamilton, 2000).
Hilton Hotel International built its first hotel outside the United States in Puerto Rico in San Juan which was opened in 1949 (Baird, 2004). This marked the beginning of a long journey in which Hilton Hotel provided modern service in hotel and hospitality industry.  Conrad effort to expand his hotels to different markets in the world is said to have contributed greatly to the growth of tourism and increase in international cooperation. Hilton hotels were considered safer and therefore they in away opened up international market for American businessmen (Wharton, 2001).
His contribution to peace and development in the world
Although the concept of corporate social responsibility was not known by then, Conrad Hilton should be considered as the first entrepreneur engage in CSR activities.  He played an important leadership role through supporting economic means and using a philosophical approach to achieve peace in the world. Working closely with Billy Graham and Reverend Norman Peale, he undertook several projects which had positive impact on promotion of peace in the society (Baird, 2004).  Conrad Hilton became a business leader and also a statesman who could access world leaders.
To live up to this dream Conrad Hilton formed the Conrad N. Hilton Foundation in 1944. The main aim of this Foundation was to alleviate human suffering not only in the United States but also in the whole world.  Upon his death, Conrad Hilton had left his will to this foundation which shows how committed he was to alleviation of human suffering in the world (Hamilton, 2000).  His idea has not been lost and in 1996, the foundation created the Conrad N. Hilton Humanitarian Prize.
Conrad commitment to peace and leadership in the world was incorporated in his business.  As we highlighted above, Conrad Hilton incorporated the motto of building peace in the world through traveling. As a statesman, Conrad Hilton showed his concerns for the welfare of mankind through his philanthropic efforts. He was among the  few people in the world who  lobbied for putting in place Breton Wood Institutes in 1945 when the U.S senate was  lobbying not to have the institution enacted (Sandoval-Strausz, 2007).  In one of his speech delivered in 1950, Conrad Hilton called for support for the United Nations, re-armament of the Western Europe, and Americans economic sacrifices in order to assist in fighting for communism. He can therefore be remembered as a great capitalist in the history of the world (Baird, 2004).  Conrad Hilton committed for peace and prosperity in the world through integration of human efforts from all races is evidence in his effort to open hotels in what could be considered as "America enemy states" like Berlin Hilton Hotel and Tokyo Hilton in the era of cold war.
Conrad biggest success outside the hotel business was his philanthropic work. His world peace and prayer "America to it knees" which was broadcasted nationally on May 7 1952. The prayer was later published a number of times in different magazines and it also was applauded by Christians all over the world. Consequently, Hilton appeared in different television shows where he recited the prayer.
Conrad Hilton contribution to modern hotel and hospitality management
As a hotel manager, there are a lot of hotel and hospitality management principles that I can learn from Conrad Hilton. There is no doubt that his management style were far above the common management practices of his time which can be evidenced in the way he acquired unprofitable operations and within one year turned them to profitable hotels.
The most important contribution he made to the hotel and tourism industry in term of management is the decentralization of management process to the department. This style of management was referred to as the "magic formula" by the time but it was what entailed new management process.  Under this management style, different hotel department were allowed to determine their level of operation and therefore their resource needs. It was still amazing how Hilton acquired unprofitable hotels and turned them around sometimes with even less staff (Strad, 2003).  His entrepreneurial skills helped him to build landmark global hotels which accelerated the integration of the world.
As a hotel manager, I also feel inspired by Conrad Hilton philanthropic work. Hilton showed the business world that it is not all about huge profits. There is more than the business community should do to the community. Hilton approach to world business operations is something that the modern multinationals cannot achieve as he integrated business interest with peace and development in the world.
Conclusion
Conrad Hilton is a business icon in the 20th century   America. Born in late 1800s, Conrad Hilton was well educated before he joined the army in the First World War after which he engaged in hotel business in Texas. He married three wives had and had four children. Conrad Hilton is remembered for his entrepreneurial skills which helped to build Hilton Hotels from scratch.  He is also remembered for his philanthropic work and his devotion to peace and development in the world. As a young manager, I feel greatly inspired Conrad Hilton through his efforts in management and philanthropic work.  He will remain an icon in the business world.
References
Baird, C. (1999). Egypt's Modern Hotels: from the Historic Shepherd's the Nile Hilton. Houston
Baird, D. (2004). Conrad N. Hilton: Statesman and Philanthropist. Conrad N. Hilton College Library and Archives
Berger, M. (2005). The American Hotel. Journal of Decorative and Propaganda Arts, Vol. 25
Hamilton, S. (2000). Hilton's international expansion, instrument in world development. Hotel and Hospitality Management, Vol. 34
Hamilton, S. (2001). A reprint of Conrad Hilton collection. Hospitality Industry Archives, 2001
Hughes, M. (2006). Hilton's private 'statesmanship' shaped world-wide hotel empire. Sales Management, October 19, 2006
llegrini, R. (2005). Chicago's Grand Hotels: The Palmer House Hilton, the Drake, and the Hilton Chicago. Journal of Hospitality Management, Vol. 49
Raitz, K. & Jones, P. (2008). The city hotel as landscape: artifact and community symbol. Journal of Cultural Geography, Vol. 9: 17-36
Sandoval-Strausz, A. (2007).  Hotel: an American history. Journal of Hospitality Management, Vol. 12
Strad, C. (2003). How to cut cost and up your profits. Hotel Management, May 2004
Wharton, A. (2001). Building the Cold War: Hilton International Hotels and modern architecture. Chicago: University of Chicago Press
Related Topics