Condom and Reproductive Health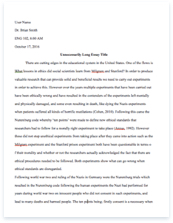 The whole doc is available only for registered users
OPEN DOC
A limited time offer! Get a custom sample essay written according to your requirements urgent 3h delivery guaranteed
Order Now
A version of the RH BILL has been filled and re-filled in congress since 1998. It has been very controversial due to what you believe and stand for. Arguments and debates have been initiated due to this topic. And in what we have gathered the following cause and effect my help in broadening one's mind about the subject matter. RH BILL is not about abortion, it's about responsible parenthood. Significance of the Study. Reproductive health bill is an important step forward protecting women's rights to Reproductive Health. It empowers the youth and developing them into responsible adults. Statement of the Problem. This research paper aims to answer the following questions: (1) What are the causes and effects of RH Bill? (2) What are the advantages and disadvantages of RH Bill? (3) Why did RH Bill pass? (4) What are the reactions of the people? (5) What is the difference of abortion and RH Bill? Clincher. This research paper will answer all your questions and all the misconceptions about RH bill and will tell you why it is important to us even though we are not that interested to the topic. ABOUT REPRODUCTIVE HEALTH BILL
The Reproductive Health Bill in the Philippines is all about the right to sexual and reproductive health, gender equality, equality and empowerment of women, universal access to reproductive health care services, methods, devices and supplies.1 House Bill 5043 or the reproductive health bill and population development act of 2008 seeks government funding for population management programs that would provide reproductive health education and give access to both natural and artificial family planning methods to all Filipinos.2 The Reproductive Health bill, is a Philippine bill aiming to guarantee universal access to methods and information on birth control and maternal care. The bill has become the center of a contentious national debate. There are presently two bills with the same goals: House Bill No. 4244 or An Act Providing for a Comprehensive Policy on Responsible Parenthood, Reproductive Health, and Population and Development, and For Other Purposes introduced by Albay 1st district Representative Edcel Lagman, and Senate Bill No. 2378 or the Reproductive Health Act introduced by Senator Miriam Defensor Santiago.
The history of reproductive health in the Philippines, dates back to 1967 when leaders of 12 countries including the Philippines' Ferdinand Marcos signed the Declaration on Population. The Philippines agreed that the population problem be considered as the principal element for long term economic development. Thus, the Population on Commission was created to push for a lower family size norm and provide information and services to a lower fertility rates. 4 Different presidents had different points of emphasis. President Marcos pushed for a systematic distribution of contraceptives all over the country, a policy that was called "coercive", by its leading administrator. The Cory Aquino administration focused on giving couples the right to have the number of children they prefer, while the Ramos presidency shifted from population control to population management. Estrada used mixed methods of reducing fertility rates, while Arroyo focused on mainstreaming natural family planning, while stating that contraceptives are openly sold in the country.5 Many Filipinos have been opposing this bill since the 12th congress of 2001-2004.
In the 13th Congress of 2004-2007, and again in the 14th Congress of 2007-2010, the Bill was repeatedly tweaked and reintroduced, each time gaining ground due to the aggressive lobbying of its authors. In this 2010- 2013 Congress, it was approved within six months at the Committee level.
That the country was too divided, that the church was too strong.7 Lawmakers approved legislation calling for government-funded contraception and sex education classes in the Philippines, a first in the heavily Catholic nation.8 Advocates say that the RH bill will reduce abortion rates. They are deeply concerned about the flight of the many poor, especially of suffering women, who must seek it outside of our country, or have recourse to a livelihood less than decent. Far from being simply a catholic issue, the RH Bill is a major attack on authentic human values and on Filipino cultural values regarding human life that all of us have cherished since time immemorial.9 The controversial Reproductive Health legislative measure is designed to slow down the country's population growth.10
CAUSES OF REPRODUCTIVE HEALTH BILL
The cause of RH Bill is over population. Filipinos are too many and are unable to sustain a family due to lack of finances. Another cause is, they wanted to be liberated or they don't want to be conservative about way of clothing, way of talking and about having sex.12 Unwanted fertility are increasing.13
EFFECTS OF REPRODUCTIVE HEALTH BILL
Effects of RH Bill are the following: youths will try to commit sex because they are curious about the use of RH such as pills/condoms. Another is mother/parents can decide not to continue to make a child and other believe it makes a better family life cause its lesser mouth to feed, to school and to care.14 It affects the right of the parents in teaching their children about morality. HIV cases would increase. Filipinos are conservative in nature, if our country will become less conservative because of the bill, thus it affects our culture and our way of showing respect to the women.
Interview with Pia Sudario, Ayala Alabang, Interview, January 20, 2013 9Sudario,
ADVANTAGES AND DISADVANTAGES
BIRTH CONTROL
Birth control or contraception is a way to allow man and woman to have sex intercourse while reducing the chance that it will cause a pregnancy. Some of the contraceptives available can also protect a person from sexually transmitted diseases (STDs). Birth control is also sometimes called family planning. This is because it means that people have babies and make their families when they plan for it. This means that babies and families do not happen by accident. Birth control methods have been used since ancient times, but effective and safe methods only became available in the 20th century. A. TYPES OF BIRTH CONTROL
Barrier methods
A barrier is something that stands between two things. So barrier methods stand between the sperm and the ovum. Some barrier methods help prevent many sexually transmitted diseases (STDs) * Condom – is a thin tube that the man puts over his penis. It keeps the sperm from getting to the egg. Condoms are also called as rubber. And it is the oldest barrier method. * Female Condom – this is just like a condom, but it goes in the woman's vagina. * Diaphragm and Cervical Cap – these are the objects that a woman puts in her vagina to cover the cervix. * Contraceptives Sponge – this is a sponge that is filled with spermicide that kills the sperm. And it is also put in the woman's vagina over the cervix. Hormonal Methods
These can only be used by women. Hormonal methods change the woman's reproductive cycle in different ways so that it is safe for her man to ejaculate inside her.
MISCONCEPTION IN REPRODUCTIVE HEALTH BILL
1. The RH Bill legalizes abortion.
"We have a provision in the bill that requires that a woman who goes to a hospital receive post abortion care because a lot of women commit abortion by them or by whomever, a komadrona, and then have complications."
* Critics took the provision to mean that the bill legalize abortion.
* This view is wrong.
2. All Filipino can pay for their own contraceptives
* Critics do not understand the need for the state to provide contraceptives to the poor.
* The case of a mother who could not even afford a tricycle ride to bring her child to a hospital for a free cleft lip operation.
3. Contraceptives Evil
Critics also label contraceptives as evil as if you were killing children by preventing them from being born. As if it was not a responsible thing to do to decide for yourself with income and time. There are few people who can be a good parent to two children.
How many people can be a good parent to 10 children?
4. The RH bill is redundant with the Magna Carta for Women. Cayetano admitted that there are overlaps between the RH bill and the Magna Carta for Women. Yet, she said there are key differences. The Magna Carta for Women is basically for women. RH bill is for everyone and it touches on different things. She emphasized that the RH bill acknowledges that women are an integral part of society.
5. Sex Education promotes promiscuity
Cayetano clarified that the Senate version of the RH bill does not mandate sex education for specific grade levels. She said it just supports the current education department curriculum. She said sex education includes educating parents. They are not comfortable talking about it. So how will the children learn about it? By watching in the internet porn videos? Cayetano also rejected the argument that sex education promotes promiscuity. She again drew from experience to show how crucial sex education and parents' role in it are. "I grew up having that kind of discussion with my classmates; will you get pregnant if you get kissed? The best lesson I learned is from my mom: you're not gonna get pregnant when someone holds your hand, but it's gonna progress, you hold hands, you kiss and you're gonna touch.''
Related Topics