Comtemporary Theatre Trends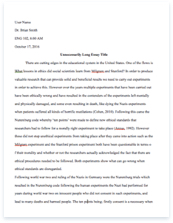 The whole doc is available only for registered users
Pages: 4
Word count: 885
Category: Theatre
A limited time offer! Get a custom sample essay written according to your requirements urgent 3h delivery guaranteed
Order Now
Introduction
Theatre performance is a kind of lively performance of certain arts or storytelling on stage by one or more performers and watched by a group of audience. Of the late there has been a gradual effect of global trends on this art. Here we try to examine three of these trends in contemporary theatre, including the mainstream, and seeks to compare and contrast them and understand how they very much reflect the trends within global and local cultures (Contemporary Theatre Review, 2008).
Educational theatre
Educational theatres form one of the most famous forms of contemporary trends in theatrical art. Here every school and college has their own drama troops to promote the talent in younger generation. It aims to promote and strengthen theatre arts programs in education. These theatres are of very high quality and programs are mostly framed to inspire children, teens and adults to make informed decisions about their health and to build stronger, healthier life. The parents of these children form the major part of the audience to these theatre programs.
These theatres are very special in the way they promote only a certain category of artists, that is the children. Some of these theatres have also made their way into the mainstream through their excellence in performance. One such theatre is Metropolitan Educational Theatre. It is a non-profit educational organization which provides young people with a unique opportunity to be active participants in the dramatic process as actors, singers, dancers and good members of an audience.
Feminist Theatre
Feminism is form of social movement for the cause of women and it acts as a movement with intellectual commitment and a political movement that seeks justice for women and the end of sexism in all forms. There are many different kinds of feminism and consequently there exists different forms of feminist theatres.( Smith and Kraus, Inc., 1998) While some represent liberal form that stresses women's parity with men, while some radical form represent women as superior to their male counterparts.
Each particular feminist theatre group is also influenced by changes in the feminism, women's studies, economics, politics, and cultural studies of women in all these cases the main goal is to enable or initiate positive change for women through theatrical representation. They try to build bridge between the parities in the society and also try to oppose assumptions and challenges posed by male chauvinist society.
This is one important form of contemporary theatrical arts, in that it forms a stage one particular section of people that is women and male feminist to propagate their agendas. There are many contemporary Theatres devote themselves to producing only plays that have feminism as an agenda. Some of these theaters have also made their way into the mainstream. Cleveland's Feminist Theatre is one such theatre that stages plays by and about women.
Gay and Lesbian Theatre
With increased awareness in Gay and Lesbian rights and their relative importance in modern society these types of theatrical trends are slowly making their way into the mainstream. Though many countries still don't recognize consensual relationships between members of the same sex were there has been depictions of Gays and Lesbians in the theatres.
This type of theatrical trend is relatively a new kid in theatrical arts and is slowly gaining importance. These theatrical plays generally demonstrate the equality of these gays and lesbians in the society and the need to recognize them. They also form an important form of contemporary trends with increased recognition of these people and some of the plays of this theatrical trend have started to enter the mainstream of plays.
Comparison
All the above described theatrical trends are the result of global trend in their corresponding issues. All these trends provide platform for a particular agenda and propagates it through the theme of its plays. For instance, the agenda of Educational theatres is to promote younger talents, feminist to promote feminism and gay and lesbian theatres to promote their recognition in the society.
In essence all these theater trends cater to a particular section of the society. In case of educational theatres most of the cast are kids and teens and very rarely do adults participate. But in the other two forms this is not the case and many non female or non gays and non lesbians do participate in this theatrical performance. Most of these theatrical trends have their
Conclusion
In spite of the challenges posed by the digital and other forms of media, theatre still remains as a powerful format for lively expression. The theatres form the stage to express the real concern of the participating people and propagate their agenda. They reflect the ongoing trend in the society and form a stage where many different opinions by different people can be expressed in the form of theatrical art.
                                                            Works Cited
"Contemporary Theatre Review". Taylor and Francis Group.2008. 22 May 2008
Holmberg, Arthur & Geidt,Jan& KasperA ,Lynn.Lively Art: A treasury of criticism, commentary, observation, and insight from twenty years of the American Repertory Theatre. Massachusetts: American Repertory Theatre, 1999.
"Lecture Notes:  Strucutres — Feminist Theatre". Smith and Kraus, Inc.,. 16 April 1998. 22 May 2008 <http://cfaonline.asu.edu/the220/notes/Feminisms.html>
Related Topics