Computer Network Management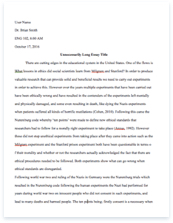 The whole doc is available only for registered users
A limited time offer! Get a custom sample essay written according to your requirements urgent 3h delivery guaranteed
Order Now
In the world of Information Technology, network management is very important to big businesses that need the use of large networks of computers. With this, there are various critical functions of network management that make it highly essential for difficult computer network operations, such as monitoring, security, deployment, allocation, planning, and even coordination (Minoli, Amoss & Sohraby 162). Some indispensable functions of network management are maintenance, administration, and provisioning of networked systems.
Because of today's highly complex and convoluted Information Technology, network managers primarily benefit from the presence of network management tools. The complexity of the web is now considered as either a nuisance or a blessing. There are now new technologies that make the web more comprehensive and difficult to figure out, such as load balancing, caching, and networking management and monitoring. These would take sometime for network managers to figure out what really went wrong with the system. The more web servers are there in diverse locations, the higher management requirements is needed to solve network problems (Strom).
There are different network problems that may take place which necessitate the immediate attention of the web master or network manager. Some of these network problems are network traffic that obstructs the continuous operations available to the Internet, inconsistent performance, as well as low visibility to Internet users. It is a good that that network management tools now allows network managers and webmasters to perform site monitoring. With site monitoring, the webmaster or network manager may be able to perform important tasks intended to fix the network gaffes. This function ensured that all aspect of the network or the site are functioning 24/7, or are operating at a continuous basis. It would also allow the network manager or the company to monitor what the competitors or costumers are thinking or saying about the company or its products. It also ensures visibility to Internet users across the public Internet. Finally, it guarantees that the network or site will be able to perform consistent performance particularly during peak periods.
In case of unauthorized access, phishing,[1] and virus attack, security management, which is one of the key components of network management, protects the network from said unofficial access, online pilferage, and virus threats. To address this network problems and intrusion, security management enables a number of sub-functions, like the approval of subscriber access, circulation and reporting of security related incidents, and manage of the circulation of cryptographic keying material (Nakhjiri & Nakhjiri 48.).
There are also certain cases wherein there are network malfunctions and breakdown. One of the important features of network management is network maintenance, which allows for the repairs and upgrade of the affected network areas or equipment. There are also instances wherein certain equipment needs replacement, when a new switch a plugged to the network, and when a router requires a patch for the continuous and uninterrupted Internet access.
In network management, it is necessary that managed objects must be accessible both logically and physical (Miller 104). Physically accessibility is important in the sense that a number of entities actually verify the IP address, tot up the number of packets, or calculate the network management information (Miller 105). On the other hand, logical accessibility ensures that management information is properly stored and guarantees that the information must be both modifiable and retrievable. Here, the function of simple network management protocol (SNMP) is to ensure that the information are retrieved and modified. Accordingly, the main function of structure of management information (SMI) is to name, describe, and organization the processed information that would allow for logical accessibility (Miller 107).
Another important role of SMI in network management is that it ensured that all managed objects must be syntaxed, named, and encoded. Each element has its vital function. For example, the name, otherwise called as an object identifier, has a distinctive function of identifying or describing managed objects. Data type is defined by the syntax, while the encoding operates by giving description of how the information is serialized for the purpose of transmission (Miller 2004). Basically, both MIB and SMI define every network element in order that the management stations may be able to monitor and control these networked systems.
Computer networking is now considered an important corporate fiber in the modern business world. Without adequate knowledge of computer networking, business leaders and people that use computers and servers could face great danger in the event of computer breakdown, unauthorized access, phishing, computer hacking, or any kinds of network disaster.  Big companies that are largely dependent on computers must always adopt an information security policy in order to prevent troublesome situations that usually take place in the virtual world.
BIBLIOGRAPHY
Miller, Mark. Internet Technologies Handbook: Optimizing the IP.  New York:
Willey.com, 2004
Miller, Michael. Absolute Beginner's Guide to Computer Basics. Toronto, Canada: Que
Publishing, 2007
Minoli, Daniel, Amoss, John & Sohraby, Kazem. Handbook of IPv4 to IPv6 Transition.
Florida: CRC Press, 2007
Nakhjiri, Madjid & Nakhjiri, Mahsa. AAA and Network Security for Mobile Access.
London: John Wiley & Sons, 2005
Strom, David. "Network management tools." IT Management Website. 1 Jan. 1998. 2 Feb.
2009 <http://itmanagement.earthweb.com/netsys/article.php/601551>
[1] Michael Miller, Absolute Beginner's Guide to Computer Basics (Toronto, Canada: Que Publishing, 2007), 154.
Related Topics