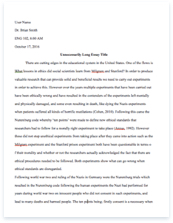 The whole doc is available only for registered users
A limited time offer! Get a custom sample essay written according to your requirements urgent 3h delivery guaranteed
Order Now
While information technology had revolutionized and drastically enhanced employee productivity, working with computers especially for long straight hours also make more people vulnerable to certain common health risks.  It can result to muscle aches and fatigue especially in the back, shoulders and neck.  The usual cause of such bodily discomforts is the worker's awkward posture while working with the computer which in turn is influenced by the layout of the workstation unit as well as the furniture (tables and chair) that can shape body pose. Because computer operators often unconsciously maintains a rigid position and perform repetitive limb movements that can overwork and continuously put pressure on particular muscle or body parts, operators are highly vulnerable to such musculoskeletal disorders or Repetitive Strain Injury (RSI).
 The health hazards may sound simple but the NIOSH (National Institute for Occupational Safety and Health) had recognized the prevalence of the health problem across the United States which is raking billions of unnecessary health expense among workers.  (Sanders, 2004, p41-48)  Another common health complaint among computer operators involves visual discomfort and eyestrain.  This problem also arises because of the improper layout of the workstation which does not meet the required visual demands of worker for lighting levels and glare at the monitors.
Practically everybody had his/ her own personal experience of ergonomic related hazards at home.  This is especially true for students who may sometimes work long hours in doing a project or simply playing or browsing the internet using a laptop as workstation at home.  In my case, I practically spend at least 6 to 8 hours a day every week working with my computer either for doing a homework, doing research via the Internet, reading books and study materials or simply for entertaining myself by navigating around the world wide web, chatting with friends, playing games or watching videos.  Because of this, I have had my own share of back aches, headaches and other bodily pains related to improper ergonomics.
Among the different ergonomic factors that needs consideration; five factors top my list as the most critical, to wit, monitor height position, keyboard height position, chair furniture, lighting and exercises.  The top of the monitor should be a little below or at the eye level of the operator while in a sitting position so that one's neck will be straight. The keyboard height should be at the level at which one's elbow joints at approximately in 90 degrees angle while using the keyboard while the arm hangs down naturally.  The chair should be adjustable in height and must have lumbar support to support one's back.  An overhead light can be sufficient to support operator's view of the monitor however panel diffuser can be used in order to reduce glare caused by too much illumination.  Finally, simple exercise by mere standing once in a while or moving your body while at seating position is important to relieve the stress of pressure points in the fixed body position and spread the repetitive movements.  Hereunder is my evaluation of the ergonomics of my personal home workstation using the five categories I identified and described.
| | |
| --- | --- |
| Ergonomic Factor | Score |
| Monitor Height position | 3 |
| Keyboard position | 3 |
| Chair | 3 |
| Lighting | 4 |
| Exercise | 4 |
| Total | 18 |
Per my initial evaluation, I realized that I need to invest in a good computer table on which I can put my laptop on when working long hours with the computer in order to ensure proper ergonomics and minimize if not eliminate the musculoskeletal disorders  that I encounter when working. Laptops used as primary computers should be placed in docking stations that allows adjustability to induce proper postures of operators while working. After an initial online canvassing of prospect, I selected the Rolling Ergo DeskMate laptop stand which is most ideal to my needs. Its price stands at $199.00.  (www.downunderchicago.com) I choose a table because I intend to be in a seating position when working on my laptop as against sitting on sofa or lying on bed.  What struck me with this product is the large work surface of the table which can be flat or tilted at different degrees to best fit one's ergonomic posture.
One of the primary reasons that I tend to overlook is that the muscular aches and discomfort that I often experience tend to get in the way of my productivity.  Proper workstation ergonomics will not only reduce or prevent health risk related to computing long hours but it will also allow me to improve my productivity as I can work longer hours with the computer without the risk of discomforting pain in my neck or in my back.
References
Sanders, M. J. (2004). Ergonomics and the management of musculoskeletal disorders. 2nd edition. Elsevier Health Sciences.
Martha J. Sanders, MA, MSOSH, OTR/L, is an Assistant Professor of Occupational Therapy at Quinnipiac University in Hamden, Connecticut.   She has an extensive professional experience of 15 years working in rehabilitation and prevention of musculoskeletal disorders. Among her major works include the textbook "Ergonomics and the Management of Musculoskeletal Disorders"  and Management of cumulative trauma disorders
www.downunderchicago.com.
Down Under – Back & Comfort Store is company that specialized in ergonomically designed and innovative products including ergonomic computer furniture and healthful products. 
Related Topics