Competitor Analysis Ryanair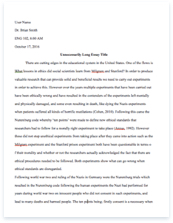 The whole doc is available only for registered users
Pages: 3
Word count: 675
Category: Airline
A limited time offer! Get a custom sample essay written according to your requirements urgent 3h delivery guaranteed
Order Now
While taking a closer look at the competitors in the European airline market it is visible the there are two main groups of airlines. One group consists airlines with a low cost strategy, and the other group are the mainstream carriers. This last group exists of a few companies who have severe problems with the structurally sickness of this industry. Only Lufthansa made a net profit. BA, Air France-KLM and Scandinavian Air Systems all made severe losses, due to declining traffic from long-haul business class passengers.
Low cost airline market
There are several airlines competing in the European low cost airline market. These airlines have the common criteria of a low cost strategy, short flights and destinations mainly in Europe. The market share leader is Ryanair. Important competitors are EasyJet, Air Berlin and the two smaller airlines: Norwegian Airlines and Wizz air. Also Aer Lingus can be seen as a competitor, despite the share of Ryanair in the carrier. Due to the economic recession opportunities for budget carriers increased. By mid-2009, budget airlines accounted for over 35% of scheduled intra-European traffic.
Different players on the low-cost airline market
Ryanair is an low-cost carrier, positioned with emphasis on basic service for an low price and operates only in Europe.
The main competitor EasyJet provides an identical product, but carries slightly higher pricing. In comparison to Ryanair, they fly to primary based airports more closer to city centers. They target more on the business passengers.
Another big airline is Air Berlin. They are a low-cost airline, but don't operate with a pure low-cost carrier model. Air Berlin offers guaranteed connections via its hubs, free services, they have a dedicated business class section and a frequent flyer program.
Norwegian Airlines established a domestic low-cost carrier. It's main hub is Oslo Airport with 150 routes to 85 destinations, across Europe into North Africa and the Middle East. By 2010, it was the second –largest airline in Scandinavia and the fourth largest low cost carrier in Europe.
Wizz Air is a private company with an investor group as the largest shareholder. Wizz Air adopted the Ryanair model. Both carriers operate to secondary airports, but Wizz operates longer average stage lengths, which results in high aircraft utilization of 13 hours daily.
Ryanair continues to hold a 29,8 percent share of Aer Lingus. The intention of Ryanair was to form a strong Irish airline group, by combining the purchasing power of Ryanair and Aer Lingus to reduce operating cost and increase efficiencies. As the two airlines have a long history of fighting each other, cooperation isn't going very smooth. Aer Lingus positions itself as a low-cost airline with more attention to its customers, and primary destination airports.
Ryanair was the first European airline that adopted the successful formula of the U.S. based airline Southwest Airline. Southwest also positions itself as a low-cost airline, and claims to give people the freedom to fly. They provide good service, frequent departures, and convenient located airports. Because Southwest airline is operating on a different market it can't be seen as a competitor of Ryanair. | Ryanair| Wizz Air| EasyJet| Aer Lingus| Air Berlin| Norwegian Airlines| Pricing| Lowest| Lowest| Slightly higher| Slightly higher| Slightly higher| Slightly higher| Service| Less| Less| Basic| Basic| Higher: free services | Basic| Location of the airports| Secondary airports, further from city centers| Secondary airports, further from city centers| More centrally located| Primary airports| Guaranteed connection via its hubs| X| Targeting| X| X| Business passengers| X| Business passengers| X| Exhibit [ 1 ]: Comparison of players in the low cost strategy airlines market X: no information available
Strategic groups
With the information available in exhibit 1, two main strategic groups can be formed in the European low cost strategy airlines market. Group 1: Ryanair and Wizz Air Low cost strategy – providing less services – flying to secondary airports
Group 2: EasyJet, Air Berlin, Aer Lingus and Norwegian airlines Low cost strategy – providing little more service – flying to primary airports
Related Topics