Compare the opening chapters of Jane Eyre and Lord of the Flies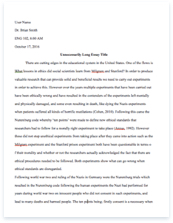 The whole doc is available only for registered users
A limited time offer! Get a custom sample essay written according to your requirements urgent 3h delivery guaranteed
Order Now
Looking at the opening of these books, we can straight away see similarities between Jane and Piggy. The most obvious is that right from the start they are outsiders. They are in different surroundings, but both characters are of a lower class than the people around them. Jane would have been a lowly servant were it not for her rich aunt taking her in when she her parents died. Piggy's aunt seems to be comfortably well off too; "She kept a sweet shop," he says; and she could afford glasses for him in a period where they were rare, and expensive.
Both children are orphans, and live with these aunts. Even when Piggy was at home he was considered strange by his peers, so, although Piggy is different in that his aunt cosseted him, both children have spent their lives being mocked and disliked. This is obvious in both cases; in Piggy's very name there is ridicule, and Jane even dislikes herself. "I was the most wicked and abandoned child… I half believed her," she writes (as an adult, looking back). I think basically the thing that sets Piggy and Jane apart from their peers is their unusual looks.
They are both ugly, in different ways. Jane says, "Had I been a handsome, romping child… Mrs Reed would have endured my presence more complacently. " Piggy is fat and wears glasses, and has "ass-mar". This was uncommon in the 1950's, and the boys around him are healthy and enjoy running and swimming. The way his looks set him apart is very important, because Jack and the other upper class boys aren't used to unhealthy people. They certainly don't expect them to voice opinions, as Jack shows; "You're talking too much.
Shut up, fatty. An important difference between Jane and Piggy is their friendships. Piggy has Ralph, as protector if you like, and who makes him feel better; "I'm sorry if you feel that way. " But no-one tries to help Jane. Bessie, the nurse, would be her friend if she wouldn't "be so shy"; she finds this strange in a child. Jane is build by her aunt, while Piggy is adored by his. Mrs Reed is not Jane's main bully. Her son John is. He is described basically as big and ugly. Similarly Piggy's bully, Jack, is said to have a "characteristic ugliness".
The reader perhaps feels that, were these boys not so big or tall, and constantly "proving" their power, they would be bullied themselves. Piggy and Jane are once again linked in that most of their misery comes from one ringleader. It's interesting that there is no real reason why the two characters are disliked by those around them. The authors are showing how much they don't fit in, and creating sympathy for the characters. In Jane Eyre, Bronte empathises with Jane, and shows this by writing in the first person.
Lord of the Flies is in the third person because it is not about one particular person; it flicks from viewpoint to viewpoint. All the time we see Piggy left out of the group however, and this is a way in which Jane and Piggy reflect each other; neither is ever part of a group. Jane is "under obligations to Mrs Reed" and Piggy is laughed at even by his friend Ralph. They are alone, and separate. The periods the two books were written in are substantially different. Bronte wrote Jane Eyre in the 1840's, but Lord of the Flies was first published in 1954.
In the 1840's Queen Victoria had come to power, and the country was becoming rich and powerful. Jane's dismal situation as an unloved orphan living with her rich aunt was exacerbated by her poor background, as the people she lived with could be terribly snobbish. In 1954 people were still remembering the terror of the World Wars, and this is all in the background of Lord of the Flies. The boys are on an island because of an evacuation, and there is talk of atom bombs. Golding intended to shock people with evil, and Bronte wanted to show the world misery.
The characters Piggy and Jane, even allowing for the century between them, come from different backgrounds. Piggy is lower middle class; it shows in his accent, and he was brought up poorer than the other boys on the island. Jane is also of lower class than the Reeds, but she was brought up in their luxurious surroundings. Piggy seems to have disliked school; he says "I don't care… as long as it's not what they called me at school. " This implies the boys there were cruel to him, like John was to Jane. But at least Piggy had a happy home life; "I got ever so many sweets. "
It's interesting to look at how Bronte uses pathetic fallacy at the beginning of the book. "The cold winter wind" and "clouds so sombre" show how Jane is feeling, dark and depressed. Golding uses the same device in a different manner; there is the beautiful day after the storm, where the boys are joyful and excited to be somewhere new. There is also the threat of another storm, as Ralph sees when he decides to build shelters. One thing that sets the books apart is narrative. As I said before, Lord of the Flies is written in the third person, so sometimes we can only guess at what Piggy is feeling.
However Jane Eyre is written in the first person. Bronte provides in depth detail of all Jane's thoughts and feelings, e. g. "How all my brain was in tumult, and all my heart in insurrection! " This gives us more insight into her character and history, and more empathy for Bronte as well as her character, than we ever feel for Piggy. We understand why Jane does what she does, whereas at times Piggy is incomprehensible. Why does he tell Ralph the name he doesn't want to be called? Overall Piggy seems weaker than Jane in mind and character, and this shows throughout the books.
Related Topics