Coca Cola Knowledge Management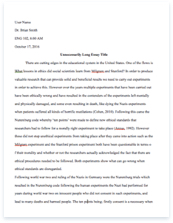 The whole doc is available only for registered users
A limited time offer! Get a custom sample essay written according to your requirements urgent 3h delivery guaranteed
Order Now
The objective of this paper is to examine the factors that contribute to the success of an enterprise towards future 2020, by taking a specific enterprise of (Coca-cola company / SIA) for analysis. The research peers into long-term trends of the opportunities and challenges that the enterprise might encounter. At the same time consider in detail of the business model and key features of the enterprise and specific details of the knowledge worker roles, and the skills, knowledge, and attributes required for this business to become insurmountable.
Findings
Future scape of a enterprise
Instead of knowledge management systems or enterprise applications or our e-mail to manage information, it should be that the systems to co-ordinate the enterprise and make them act according to all its experience.
Attribute of the enterprise required for the business to success in 2020.
Be critical thinking for the future. The organisation has to prepare proactively for the future by building scenarios and responses to emerging trends that could impact them. If the organisation are heading into the future much less prepared because they have no standard or consistent approach to detect and evaluate future impacts, or worse will likely wait until the trend becomes a distinct disruption and requires focused recovery action.
Be able to handle the retirements of baby boomers and the loss of knowledge. The well documented, coming baby boomer retirement wave is one important future impact facing many organisations. The overwhelming challenge organisations expect to confront is the loss of organisational knowledge through those retirements. (retain knowledge is important, huge challenge)
Filling knowledge worker gaps. Organisation can fill future critical talent gaps by relying on an aggressive recruiting program for new employees.
Or not to hire new employees at all, but will instead outsource the work, use fewer workers overall or fill the organisational needs through the use of specialized for hire services.
To have smart recruiting/attracting strategies. In order to fill those future critical talent gaps, the organisation can advertise and promote a range of organisational advantages, in addition to competitive compensation and benefits to attract and recruit the necessary professional and managerial talent needed for their future work force.
if their strategies would be different for recruiting two different age groups, those just coming into the workplace (25 years old or younger) and a more experienced worker group (26 to 40 year olds). The top recruiting strategy picked for both age groups was an emphasis on flex telework/telecommute programs that reflect the era of the mobile work force. However, that's where the similarity ended. For the younger workers, cultural diversity/empathy was the second- most important organizational recruiting advantage, indicating a response to the next-generation worker's awareness of the benefits provided by a multicultural workplace. Additional recruiting advantages will include emphasis on opportunities for personal growth through mentor/coaching programs, advanced degree support and integrated life/work programs. For the 26- to 40-year-old group of recruits, the second-most important recruiting advantage was job security, which recognizes the likely important role of home and family life for their stage in life.
Other advantages to be promoted included integrated life/work programs, personal services, cultural diversity/empathy, ethical culture, mentor/coaching programs, community service programs and eco/green initiatives. Knowledge Retention strategies. Knowledge loss is anticipated to be a significant retirement issue, but it is also expected to be a continuing challenge for other employees who leave as well. The top knowledge retention strategy for younger workers (25 years or younger) who leave the organization is likely to be the education and training of replacement employment (which suggests that many organizations feel that there will not be a lot of critical knowledge to be retained).
On the other hand, many other organizations felt that there will be valuable know-how worth capturing, and would use resources like communities of practice and professional networks, documentation processes and work process knowledge capture through advanced software. There were few or no plans for engineering out the work or changing processes as a replacement for retention strategies. For the 26- to 40-year-old worker, the top strategies for retaining workers' knowledge when they leave their job will be through communities of practice and professional networks, followed by documentation processes, the education and training of replacement employment, and the capture of work process knowledge through advanced software. There was little or no interest in engineering out the work or changing processes in place of retention strategies.
Technology investments. The investments of technology to support performance improvement for the 25 year old worker or younger.
Collaboration tools is one of the example. As according to, collaborative work will be the most valuable type of future work and that collaborative skills will be the most highly valued skill set of the younger work. Technology investments will also directed toward enabling improved communication, information access and mobil work through enhanced e-mail, search and portals infrastructure, virtual workspace tools and information processing tools for visualization, expertise location and business intelligence.
For the 26- to 40-year-old workers, the top technology investment priorities will also go toward collaboration and e-mail, search and portals infrastructure. The second tier of technology investments for the older workers, however, would be to enable better decision-making and leadership support through content analysis and sense-making tools and business intelligence capabilities. For both age groups, intelligent agent software and machine learning tools received little interest as technology investments by the survey organizations, even though ongoing update/enhancement of worker skills was projected to be a continuing challenge over the next 10 to 12 years. Eco/green impact on knowledge work. As the eco/green movement continues to gain momentum and visibility in society, organizations are presenting a mixed view of what the major impact will likely be on the workplace over the next 10 to 12 years.
The top two survey responses were a tie between two different potential impacts. Organizations believe one implication will be a significant expansion and support of virtual work, which reinforces the era of mobile work and the adoption of technology that enables work anywhere. On the other hand, an equal number of organizations foresee and expect little or no change from the current situation in the workplace, which reflects the realities of resistance to change and the requirement by some organizations of a physical presence in the workplace. In a somewhat surprising rating, the professionals and executives who took the survey anticipated little or no increase in car-pooling and public transportation as a result of the eco/green movement.
Attributes of the knowledge professionals that required for the business to succeed in 2020
Types of knowledge workRolesSkills, Knowledge & Attributes required Collaborative WorkProject Design Team
•Project Manager
•Project Team MembersAccording to (), over the next 10 to 12 years, team/collaborative skills will be the capabilities that organisations value the most for knowledge workers who are 25 years old or younger. Collaboration capabilities are essential for workers with little experience so they can learn and contribute through others in team participation
For age 26-40 years old workers are expecting to be the leader of the next generation, which responsible for organisation's operations, strategy and overall performance.
Leadership, Project management, General management and entrepreneurial skills are essential for Project Manager.
Strong interpersonal skills, able to maintain a cohesive team
Systems thinking and analysis
Analystics/Modeling
Strategic thinking
Knowledge management
International experience
Excellent presentation skill
Estimation skill
Specialized technical expertise is the primary way that the younger worker can add immediate value to team initatives.
Process-oriented workQuality Assurance Officers
•Quality Assurance Chief
•Quality Assurance Manager
•Quality Assurance Administrator
•Senior AuditorAble to attain goals while at the same time ensure the process to achieve the targeted goal.
Strategic plan
Supervises quality assurance personnel
High responsibility
Responsible for budgets
Responsible for allocating resources for a quality assurance division or branch. Good communication skills are needed to communicate with senior management, other departments or branches, and for writing quality control procedures.
Have knowledge of trends and innovations in the area of quality control management.
Have knowledge in general application and quality assurance information systems management.
Transaction workTechnical support officer/ Information technology specialists which ensure the use of a company's computer systems as smooth and user-friendly as possible.
•Help Desk Operators
•Technicians
•Maintenance Engineers
•Applications Support SpecialistsBe able to maintain and monitor the computer systems and services.
Equip knowledge and skills to solve software or hardware problems or installing and configuring company's computer system.
Able to educate staff on how to work systems, help them by giving them step-by-step procedures either over the phone or in person.
Have knowledge and specialized technical skills on virtual workspace tools, info visualization tools, business intelligence tools, intelligent software, machine-learning tools.
Keep track with the latest business technology trend.
Expert judgment workLegal specialist
Conclusion
In conclusion, knowledge is the most important factor in order for both business and an individual to succeed in the year 2020, or in other words, to achieve long-term success. In fact, knowledge may soon be the only source of competitive advantage for organisation. The knowledge professional positions will continue to evolve as the knowledge infrastructure develops. The precise role of the knowledge professional will depend on the organisation structure and knowledge needs. The business will achieve maximum return if the enterprise able to manage and make use of knowledge assets.
Related Topics