Charles and Keith Analysis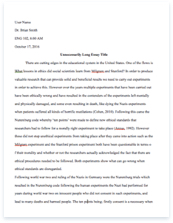 The whole doc is available only for registered users
Pages: 7
Word count: 1552
Category: Retailing
A limited time offer! Get a custom sample essay written according to your requirements urgent 3h delivery guaranteed
Order Now
Charles and Keith is one of the many popular brands in Singapore that made it worldwide. It is known for its women's footwear as well as accessories such as handbags and wallets. Established in 1996 by Charles and Keith Wong, it started as a small and simple shoe store at Amara Hotel arcade in the Central Business District. (APPENDIX C) The brand soon became very popular within the next 2 years and seeing the potential for further expansion, Charles & Keith expended into the South East Asian market due to the similar climate and culture. A few years later, they ventured into many other countries all around the world. Charles & Keith was also the first retail company to launch an online store in Singapore. Today, Charles & Keith have set up more than 20 outlets in major shopping centers and suburban malls in Singapore and it is now an international brand with over 190 franchises in 27 countries namely in Asia, Europe, Middle East as well as Africa and it is also a parent company for the luxury brand Pedro. Pedro was introduced in 2005, with a line of men's footwear, which soon became a luxury brand for both men's and women's collections, together with the introduction of the Charles & Keith Signature Label. RETAILING INDUSTRY
Charles & Keith are now at the forefront of the footwear industry due to their unique blend of innovative marketing and product concepts. In Singapore, retail sales of medical goods & toiletries, recreational goods, provision & sundry shops, food & beverages and wearing apparel & footwear decreased between 1.1% and 3.9%. Retailers of optical goods & books and department stores also registered declines in sales of 1.0% and 0.7% respectively in March 2012 compared to February 2012. (Refer APPENDIX B)
ANALYSIS AND EVALUATION
MARKET SEGMENTATION
Each retailer tries to differentiate itself from their competition; Charles and Keith differentiate themselves by producing their own designs of fashion products and to offer high quality products and services, with a commitment to perfection and they segment their market using demographic segmentation where they cater to the upper-middle class of customers who appreciate high fashion style shoes at affordable and mid-range prices. The company's targets the female consumers who buy their shoes every month. They launched the Signature Label in 2007 in wide range of shoes for fashion conscious ladies with fine taste. It is to cater to the higher class people as they are prices at a higher price as compared to the other products.
MARKETING STRATEGY
Products & Price: With its uniqueness of their in-house design and its affordable prices, it has succeeded with its remarkable high street fashion shoes and accessories. Charles & Keith has won the hearts of many, positioning itself as one of the most marketable fashion footwear brand in the market. They develop and produce a distinctive line of stylish designs that cater to market sentiments. With an attitude that displays style and confidence, Charles & Keith has captured a legion of loyal fans and placed itself as a sought-after and preferred fashion brand in the highly competitive market. Promotions: Charles & Keith has promotions on its online store as well as their retail store. Promotions online such as the on-going free delivery charge for customers in Singapore for a limited period of time as well as those who are using their UOB credit-cards as their check-out payment will receive an exclusive 10% discount of their items purchased. In-store promotions will include year-end sales etc. Place: Charles & Keith currently have 24 outlets in Singapore and are located in shopping malls around the island. This will enable them to be able to reach out to their customers coming from different areas in Singapore without having to travel a long distance.
SWOT ANALYSIS
Strengths- Brand Name: Charles & Keith has a positive brand image and it is recognized by its customers both locally and also internationally. They are also secured with plenty of stores locally and have also broken successfully into the overseas market. Charles & Keith has the perfect combination of affordability and design. Easy availability of funds: Charles & Keith was supported by DBS for the past 12 years. Therefore they are able to be bold in making decisions that are risky but good for their growth. Designs: They pay a huge attention to their designs as they understand that the female consumers look for that when purchasing products. This is why 3% of their annual income is focused on training the designers.
Weaknesses- New-in-the-business: Charles & Keith are considered new in the business as compared to the other international brands such as Louis Vuitton, Guess etc. People tend to trust long established brands.
Opportunities- Collaborations: Mr Charles Wong collaborates with the overseas partners to learn from all the experienced brand operators who know how to invest in and groom a brand. In this way, the business can carry on growing and learning, bringing Charles & Keith to greater heights and proving themselves to be a strong competitor.
Threats- Challenges in the Retail industry: Even with the increasing record of tourist arrivals since the integrated resorts opened in 2010, the numbers has not helped in boosting the retail industry in Singapore. This means that the local Charles & Keith can only depend on the small local market. (Refer APPENDIX D) PORTER'S 5 FORCES ANALYSIS
Threat of New Entrants. One trend that started over a decade ago has been a decreasing number of independent retailers a majority of them are chain stores. Thus this means that any retail company can open a new store selling shoes and accessories thus high threats of new entrants. Power of Suppliers: In the retail industry, suppliers tend to have very little power. Charles & Keith produce their own products and they only get their raw materials from China thus Suppliers for C&K has little power. Power of Buyers: Generally, customers have little bargaining power therefore Charles & Keith has a certain degree of purchasing power that will continue to attract female consumers making them at an advantage. Availability of Substitutes: Retailers offering products that are unique have a distinct or absolute advantage over their competitors. Like Charles & Keith, they have their own unique in-house design that makes them different from their competitors thus they have an advantage. Competitive Rivalry: Retailers always face stiff competition. The slow market growth for the retail market means that firms must fight each other for market share. Charles & Keith has few competitors in Singapore however, that why they venture overseas to fight with more competitive brand in the world such as TODS, LV etc. to make themselves more competitive. REFLECTION
I've learnt that starting and operating a business can be quite a challenge in many different ways. There are many things that we need to consider before starting an SME. An environmental scanning at both country and industry level should be done to look at factors such as Socio-cultural, Technological and Political as well as Economic stability of the country. In the industry level, we should also look at the Michael Porter's 5 competitive forces. When operating an SME, having experience in the industry is also vital as it is to better understand operations and the market at a wider perspective. Like Charles and Keith they attained some experience while working at a shoe shop owned by their parents when they were younger this gives them a better understanding of the customers and what kind of shoes they are looking for. It is important to choose the suitable marketing approach and target market is also important. As well as the right resource management so that the correct leadership style, culture, time management, staff motivation is used.
The marketing approach used should also be done right so as to reach out to the customers, setting the right price, communicate ideas and to build total product offering. I have also learnt that Managing funds and finding sources of finance is crucial for an SME as they are quite a small company therefor funds can be a problem. They can get sources from family members or banks or even from their own savings. SMEs should also manage their cash flow and also their financial ratios so as to be aware of their financial status and position of the company. Lastly, I think that Charles & Keith has successfully managed their business with hard work and commitment to their business.
They have a differentiated product as well as experience and the skills to produce unique shoes so that women in different ages would be interested with their products. Singapore's economy, socio-cultural, technological as well as political factors are also favorable for their business. DBS has also supported their business over the last 12 years and they granted Charles & Keith a loan to construct a dream building that will enable the company to grow even faster over the next five years. This also cause them to be bold in making risky decisions.(Refer APPENDIX A) Due to lesser competition in the Singapore, they are smart to venture themselves overseas to expand their market to a more competitive level thus making them successful.
REFERENCE
http://infopedia.nl.sg/articles/SIP_1696_2010-08-03.html
http://en.wikipedia.org/wiki/Charles_%26_Keith
http://www.soe.org.sg/files/22.htm
http://www.charleskeith.com/CK/about%20us?lang=en
http://www.investopedia.com/features/industryhandbook/retail.asp https://www.careers-at-enterprise.sg/files/articles/charles_n_keith.pdf http://www.charleskeith.com/CK/careers-vision%20and%20mission?lang=en http://www.scribd.com/doc/56162881/Strategy-Assignment-1
http://high–onheels.blogspot.sg/2010/05/three-elements-in-retail-store-strategy.html http://www.euromonitor.com/retailing-in-singapore/report
http://www.channelnewsasia.com/stories/singaporebusinessnews/view/1201940/1/.h
Related Topics