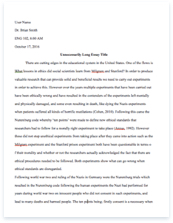 The whole doc is available only for registered users
Pages: 4
Word count: 942
Category: Charity
A limited time offer! Get a custom sample essay written according to your requirements urgent 3h delivery guaranteed
Order Now
The race is about to begin shortly and will cover the four mile distance by going around the Buckingham Palace, Westminster Abbey, eye of London, by the London bridge to come back and end in Hyde Park.
There is a sea of humanity as far as I can see and the number of participants this year looks to be more than a hundred thousand. The atmosphere is electrifying as we can see children, adults, men, women from different walks of life raring to go. We can see that adequate arrangements have been made to manage this hugely popular event.
The star attraction for this year's event is the stunningly and absolutely gorgeous, Jennifer Aniston the famous actress all the way from Hollywood has come to London for the Fun Run. As you can see Jennifer has just arrived in Hyde Park to flag-off the annual event in which marathon runners from all over UK to participate. The funds raised from this event will be donated to the home for the autistic children. Jennifer is the brand ambassador for UNICEF and she happily accepted the invitation to flag off the race.
In addition to the four mile race itself, this year's event will include many additional attractions to make it a full day of fun! One of the attractions will include a special performance by John Cale.
Over the past four decades, John Cale has produced some of the most entertaining music and tonight; for one night only, he is in London to give a special performance, presenting work from his new album, Circus.
Here we are and the race is just about to begin. Not only runners, even spectators are just as thrilled, look at all the energy it is really very exciting.
Jennifer Aniston has just inaugurated the race! We can see some jostling around by some of them who want to grab an early lead. We can see scores of stalls offering different game options for spectators and a long queue in front of almost all of them. The money collected from these stalls is also going to help the needy children. This is Stephanie returning you to the studio now and I will be back in an hour with more updates on the event and with the musical evening planned for tonight by John Cale.
Dear Head master,
I am writing to provide you with an account on the two catering companies you wanted me to report on, which are SpeedKing and QualityFoodCompany, to select new caterers for our school canteen. I understand that we are carrying out this exercise as we are not happy with our present canteen caterers.
At the outset, I have made a list of all the problems we have with our current caterer, and kept them in mind while I examined the two prospective catering companies.
With the current caterer, the main problems we face are: Substandard quality of food, lack of fresh and healthy food, insufficient stock of food and highly priced products.
I had advertised in the local newspaper regarding our requirement for a new caterer for our canteen and in this regard, SpeedKing approached us. They invited us to taste some of their food samples which they were supplying in other schools. Their food was certified by a qualified dietician as proper for school children's consumption. They basically had fruits, sandwiches and snacks. Fruits we tasted were very fresh and of premium quality. They provide a wide range of sandwiches for example: egg, tuna, cucumber and cheese, chicken and ham sandwiches I tried a small sample of each type and they were all delicious. They also supply snacks like: fish and chips, crisps, croissants, donuts and chocolates. They also showed me a sample of how the food was cooked in a clean, hygienic and healthy environment. Their vending machine is an added advantage over the other supplier, QualityFoodCompany.
After finishing my meeting with SpeedKing suppliers I visited the other interested caterers. As the name suggests, they deal in high quality food items as they use organic ingredients to cook their food. They focus on complete meals for breakfast and lunch they also provide special meals on occasions such as Valentine 's Day or graduation ceremonies. I had a few samples of the food being provided by them in other schools and was very impressed with their quality as well. Their food, which comes in packed boxes giving the added comfort that it is not contaminated in any way.
I suited the ingredients used by both the companies in their preparations and found that they were of very good quality. The only problem with Quality Food Company is that they can not deliver the food to our canteen every day and that it will have to be picked up from their store. This is happening because they are extremely busy but as a special case they would prepare boxes which would need to be brought to school by someone else.
While there was little difference in the quality of their food, a comparison the price of the two caterers shows that the SpeedKing's items are more reasonably priced as compared to QualityFoodCompany. In addition SpeedKing is ready to provide a coffee vending machine free of cost to the canteen as a special attraction. SpeedKing will also send fresh stock of food every morning in its van and will depute two counter staff at their own expense to take care of the sales counter. This I think is a real deal clincher for SpeedKing.
I therefore recommend that SpeedKing should be given the contract of catering for our canteen for one year with the promise for extending the contract in case their service is as good as promised.
Related Topics