Characteristics of Workers' Compensation Plans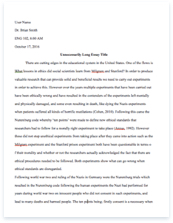 The whole doc is available only for registered users
A limited time offer! Get a custom sample essay written according to your requirements urgent 3h delivery guaranteed
Order Now
To protect employees from injuries in the work place there are certain plans that are put into place. There are four federal workers' compensation plans and two state compensation plans. The federal workers' compensation plans are: The Long-shore and Harbor Workers' Compensation Program that provides for people that are employed in the maritime field. The Federal Employees' Compensation Program, that provides people who are employed by federal government under FECA. Federal Black Lung Program that provide for people who work in coal mines. The Energy Employees Occupational Illness Compensation Program for people who have develop serious diseases or cancer due to exposure to radiation or other radioactive material (Valerius, Bayes, Newby, & Blochowiak, 2014).
As for the state workers' compensation benefits, one pays medical expenses for the work related injury of the employee and the other pays for the lost wages to the employee due to not being able to work because of the injuries. I think that both federal and state compensation plans are needed because the federal employees should be covered just as much as the state employees. State plans vary from state to state but cover all employees. The federal plans cover employees that work in the governmental industries (Valerius, Bayes, Newby, & Blochowiak, 2014). Businesses that do not have workers' compensation plans may have legal issues if an employee may happen to get injured and file a complaint with workers' compensation for the injury. It is important for businesses to have these plans for their employees in case of injury to protect themselves.
References:
Valerius, J., Bayes, N., Newby, C., & Blochowiak, J. (2014). Medical insurance: An integrated claims process approach (6th ed.). Boston, MA: McGraw-Hill.
Related Topics