Character Analysis of Pip in the Novel: "Great Expectations" by Charles Dickens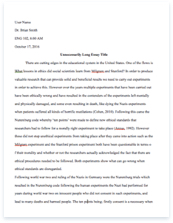 The whole doc is available only for registered users
A limited time offer! Get a custom sample essay written according to your requirements urgent 3h delivery guaranteed
Order Now
In this literary study, the theme of identity will be examined in a character analysis of Pip in "Great Expectations" by Charles Dickens. In the novel, Pip is a young man who is the narrator and the main character used to define identity. Pip is a confused character constantly seeking his own identity, but he can never seem to understand who he is or where he is going in life. At times, Pip is uncertain of neither his own identity nor what he wants out of life. The different stages of childhood, adolescence, and adulthood are important factors in this story. Growing from a young boy into adulthood, Pip develops into an adult who is more understanding of others and develops his own identity.
In the beginning of "Great Expectations", Pip is an orphan boy being raised by his sister and her husband. Pip is unsure of his own identity, yet he is proud and boastful of his own class status in the English society. Pip is far from mature in the way he views his friends. His arrogance about his social standing helps to convince the reader that he has much to learn about people and what is really important in life. Pip must learn that there are good and bad virtues regardless of whom the person may be. Dickens' narrative is written about his own childhood upbringing and how it has affected his life. Pip struggles with being honest about himself and he is confused about who he is. During this segment of the story, Pip is unsure of his own identity.
However, as he grows older and learns through experience, he begins to understand his own identity. The name "Pip" is only a distant reflection of who this character might emulate, since his name is really Philip Pirrip. "My father's family name being Pirrip, and my Christian name Philip, my infant tongue could make of both names nothing longer or more explicit than Pip. So, I called myself Pip, and came to be called Pip" (Dickens). Pip, at this age in the story, does not want to admit that he comes from a middle or lower class family background. He wants to try to forge a newer, more ambiguous identity for himself, such as a better name.
Pip, at this point in the story, feels like a "lost soul" without a mother or a father. He meets an escaped convict who threatens his life if he does not get food for him. "Ha!' he muttered then, considering. 'Who d'ye live with – supposin' you're kindly let to live, which I han't made up my mind about?' 'My sister, sir – Mrs. Joe Gargery — wife of Joe Gargery, the blacksmith, sir'" (Dickens). Pip may not have wanted to tell the convict who he lived with and he may not have wanted to help the convict, but he was scared and knew that if he did not do what was asked of him, he would die. He is no different than a lost soul who feels forced to help others even when they do not want to. Yet, he has enough compassion to help the convict. He has no family that loves him or that even truly cares about him. At this point in the story, he is easily persuaded by others because he does not have an identity. Therefore, he is a lost soul who mirrors the same lost soul of the convict. He is confused and has self-doubt about who he is.
The next stage of Pip's life is one of romance, dreams, and full of hope. He is not happy with his sister or with his friends, Joe and Biddy, who he uses to find greater ambition in life. The romantic yearning to marry Estella is only a dream or fantasy and at this point in the story is hopeless. His next attempt is to "find himself" by elevating his class status through marriage. However, she is as allusive to the idea as Pip is to his own sense of personal identity. As Dickens writes:
"Estella was always about, and always let me in and out, but never told me I might kiss her again. Sometimes, she would coldly tolerate me; sometimes, she would condescend to me: sometimes, she would be quite familiar with me; sometimes, she would tell me energetically that she hated me. Miss Havisham would often ask me in a whisper, or when we were alone, 'Does she grow prettier and prettier, Pip" (Dickens).
Pip became more vulnerable to the romantic games of Miss Havisham, as well as the different classes involved in their relationships. Miss Havisham does not want Estella to marry Pip. She is merely playing with him. This angers Pip because he is aggressively seeking a means to redefine himself as a person of the upper classes. Perhaps in Pip's own way, he is playing with Estella with the hopes and dreams that she will love and marry him, bringing about his dreams to be in the upper class of people. This shows that Pip has not accepted his own identity and he is looking for it through the dreams of getting into the upper class of people.
Does Pip want to be an upper class person? Does he know what his true identity is? Does he even value upper class people or respect them? These are questions that will be answered throughout the rest of the story. When Pip becomes a man and attains his goal of getting his upper class status, it only makes him lazy and idle, which enlightens the type of character that he is. Even when Pip's expectations and dreams come true, he continues to struggle with his own identity.
Pip begins visiting Miss Havisham due to her upper class identity, but he does not realize that finding his own identity has nothing to do with money. When he finally receives money from an unknown benefactor, he still does not find his own identity. It is only when Magwitch is on his death bed, that Pip realizes what is important is love. When Estella's marriage is over. she only wants to be a friend to Pip. What is Pip's identity? Perhaps different people would answer differently, but Pip finds that true love brings job, and sometimes friendship is more important than a love relationship.
By realizing Pip's lack of identity, one may assume that he is reflecting the ambiguity of Dickens' own insecurities and personal doubts about his own life. Perhaps Pip is representational of a young boy who must quest for his own identity into manhood, but Dickens appears to be intending a far more confessional inner narration of his own experiences in life. In this manner, it is clear that Dickens may be trying to reveal that material gain does nothing to teach identity, but only acts as a superficial exterior definition of self, through 'class status', especially with Pip's obsession with wealth and social climbing.
Pip had trouble finding his own identity. This can be seen in the lives of many adolescents as they struggle to find their own identities. Pip believed social status was important, but in the end he sees that love and friendship are important. Life is not as rosy as many people seek to find, but those finding their own identities will see that love and understanding is better than wealth.
Works Cited:
Dickens, Charles. Great Expectations. 2005. Online Literature Library. 4 Dec. 2005 .
Related Topics