Chapter Summaries Happiest Refugee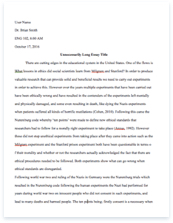 The whole doc is available only for registered users
A limited time offer! Get a custom sample essay written according to your requirements urgent 3h delivery guaranteed
Order Now
Chapter 1: Introduction to Anh's parent's family, their struggles and background. "That's not the way to treat a young lady." (Anh's father said) pg.3 "On their third meeting he buys her a lemonade and makes a young guy in the carriage stand up so that she can sit down." (Father's actions) pg.3 "This particular girl had been enrolled in a convent until earlier that year. She was supposed to be a nun by now, but the communists had closed down all the catholic churches and convents." ( Anh on his mother) pg.3 "My father grew up in extreme poverty. " (Anh on his father) pg.6 "His mother gave birth to twelve children but four had died in childbirth or early infancy. Even with eight mouths to feed Grandma found it in her heart to adopt two more boys" (Anh on his Grandmother) pg. 6 "One sunny afternoon my father walked into the remote re-education camp dressed as a high-ranking communist officer. He marched right through the front door of the commanding officer's room. 'These two men need to come with me' he demanded." (Anh on his father) pg.8
Chapter 2
Summary
-Escaping Vietnam and the journey at sea
-Preparing to escape from Vietnam
-Meeting at the 'Motherfish' to not cause suspicion from communist patrol boats
-Description of conditions on the boat
-Attacked by pirates
-Second pirates attacking
-Germans saving them
Themes
-Risk taking
-Trust
-Communication
Quotes:
'Soon the sky darkened further, turning a sinister, tumultuous black as the wind shrieked and skidded across the deck like a panicking ghost.' Page 19 'We were an exposed pimple on the vast face on the ocean' Page 27 'There was no escaping the heat or the people. There was no space to stretch out your legs and arms. Everywhere were sweating, salty bodies with brown, dirty faces peeling from sunburn and slowly darkening.' Page 22 CHAPTER THREE
Theme
Not giving up
Giving to the less fortunate
The arrival
Characters
Mum
Anh do
Dad
Uncle six
Classmates
Brother khoa
Sister Tram
Uncle huy
Old lady
Uncle Dung
Auntie Hien
Mrs buk
Uncle thanh
Sammy
Joey
Karen
Ritchie
Uncle two
Manh
Tri
Martin
Quotes
The second day on the island, American helicopters flew over and dropped bags of food. The drop contained a number of items, including lots of tins of corned beef—a practical and long lasting food .For the first few weeks,, our family on this canned meat and, to this day, it is my mums favourite food. Every second Christmas she still rolls it out and I curse those choppers for not dropping something taster. I mean, after bombing the hell out of Vietnam, the least they could've done was thrown us some lobster.
One of the first things that happened was two smiley nuns from St Vincent de Paul came and gave our family a huge garbage bag stuffed full of clothes. No charge, for free!
Now these wrinkly old white angels came and gave her the wardrobe of a western movie star.
What a great country
You can do anything
Look after those less fortunate
I can distinctly remember my mind saying to me, pull away. He is enormous. But there was a loud voice in my head saying, I can do anything. I can beat this guy.
What a great country
Always question your fear, Anh. There's almost never a good reason to be scared."
Chapter 5:
What is it about?
Grandma living with Anh's family
Going to St Aloysius and trying to win the scholarships(pg 65-66) Khoa and Anh both made it to the test rounds for the scholarship and ending up winning partial scholarships (pg 66-67) Any Issues?
Anh's family were poor as they mentioned they can't avoid the high school fees or a private school (pg 66) He almost lost his Australian Citizenship Certificate because his grandma threw it in the rubbish (pg 64-65) Time period in Anh's life:
Sacrifices
Theme:
School and Family
Quotes:
I guess when you'd been shot at by pirates and faced starvation on a leaky boat, these little things really do seem trivial. (pg 67 Anh referring to the scholarship) 'Doesn't matter' I love how mum always said 'doesn't matter… (pg 66 Anh referring to the discussion about winning the scholarship with his mum) 'Great, son! At least you know your sailing near the edge of your capacity!' (pg 67 referring to whenever the dad talks about failure) 'If you don't have your identity papers they'll kick you out of the country' (pg 65 said by one of Anh's uncles) The other motto was 'Born for Greater Things' (pg 65 referring to the school motto)
Chapter 6.
The happiest refugee- Chapter 6.
The period that this chapter focuses on:
-Anh's family being scared of their father.
– Losing the properties that they owned.
– The family 'fracturing'.
Issues being addressed:
-Violence (Uncle Three and Anh's dad fighting, Anh's dad getting drunk and hitting out at his family) -Grief (Anh's father feels quite upset about losing the trust of his brothers) -Guilt (Anh's father feels quite guilty over losing his brother's trust and is struggling to cope with memories of the deaths of two other brothers) -Fear (Anh and his family are scared of their father due to his alcohol issue and becoming violent) Chapter seven: Highschool
"During the six years I spent at St AloysiusI never quite had the right fitting uniform" "In drama all of a sudden you could stride into a battle
scene wearing a helmet and vest, reciting heroic lines that save the kingdom. Instantly your worries would fade away." Pg. 77 "Mrs Borny not only taught us drama, but also how to write it, creating stories from scratch. One day she said to me, Anh you're a very talented storyteller." Pg. 78 "In fact, I was at the other end of the spectrum: a quiet kid who was studious and focussed on my work" (Anh Do in response to the question "Were you the class clown?") pg. 76 "For a week I had the same chips as everybody else at school instead of the no frills variety I used to eat really fast so I could quickly dispose of the black and white bag, I sauntered out at recess with my big packet of branded chips and ate them proudly in front of the other boys, offering them to friends like I was all cashed up.
For a week I was normal." Pg.81 "I always had to be thinking about how to plan the day, when to meet up with him, how to make sure the other boys didn't catch on. This concern totally took over my life; it was all-encompassing and supremely annoying." Pg. 83 "What surprised me and even shocked me was not Mom's willingness to work but that I, instead of willing her to rest, was secretly hoping she would go on, keep sewing, even at the risk of her becoming seriously ill. The fear of having no money was so merciless and overwhelming." Pg. 84 "I looked up and there were three guys laying into another guy who was sitting alone. After hearing about all my dad's heroics, I had always imagined in a situation like that I would not hesitate to jump in and do the right thing." Pg 93 "I'm pleases to say I never once suffered any racism at school from my mates or fellow students. My only experience of something odd in relation to my nationality came from one of my teachers." Pg. 104 "You're not joining the army' she said.
'What? Didn't you hear me? Fifteen thousand dollars!'
"I hated being on the receiving end of sympathy. I remember all through high school being determined to prove that I could survive without any outside help." Pg. 109 "I remember on more than one occasion saying to myself, I'm so sick of this. As soon as I'm old enough I'm going to earn loads of money and buy Mum the freakin' biggest house in the suburb" pg.109 "I really had one option: become a lawyer." Pg.110
Chapter 8
University
Meets Suzie
'But it didn't matter. She still had no desire to date this Vietnamese , football- playing palm reader' This quote explains how
Doesn't want to study law anymore
(Quote)
'if you got high marks in school then law is what you did – like an unspoken expectation or rule' Decides to study art 'However Anh skipped law classes to go to art classes'
(Quote)
"Most guys turn to their male friends for advice about women; my go-to guy was a girl – Suzie." Starts business with friend to support his family
(Quote)
'The bus going into the back of his car paid for a new computer'
"Four grand Anh, let a bus run you over once a week. We'll be rich!" Had financial issues
Tries to blend in humour
Chapter 11:
What is it about?
Anh getting a part in a tv shows called, Don't Blame Me and All Saints (pg 189- 190) He volunteered to give street youths a second chance, through the "Open Family" charity. Anh's encounters with outsiders are further enhanced with his visit Westmead Children's Hospital (pg 199-200) Khoa winning Australian of the year (pg 194)
Made movies called the Finished People and Footy Legends.
Appearing on thank god you're here (pg 197-198).
Appearing on Dancing with the stars (pg 198-202)
Appearing on Deal or No Deal and winning $200000 (pg 206-209) Going to Beijing for the 2008 Olympics (pg 209-2012)
Appearing on Top Gear (pg 213)
Any Issues?
Getting cramps while working with Bob the turtle (pg 197-198) Time period in Anh's life: Career and Suzie
Theme: Volunteering and film
Quotes:
'I know you just want to do good things for people, if you win you can do more good things for people' (pg 193 referring to Anh nominating his brother, Khoa for Australian of the year) I sat in my car and felt overwhelmed by a deep and profound sense of gratitude for my life and for my mother. (pg 200 referring to when Anh goes to hospital and meets the young boy named Adam with a rare disease that damaged his spinal and paralysing him from the neck down) I just realised how lucky I am (pg 201 referring to his visit to the hospital) I am truly the luckiest guy in the world. (pg 215 Anh referring to how much he adores Suzie)
The Happiest Refugee – Chapter 12
The period in Anh's history that the chapter focuses on:
His career – appearing on many television shows
Visiting his homeland (Vietnam)
Going to see his father often
Issues being addressed:
Anh has been to Vietnam three times – he also describes the smell, noise, people and traffic He talks about how his mum always wanted to show her children their homeland but didn't have the money for it Australia is very different from Vietnam because they don't need to worry about anything They are on a tour and the mini bus can't get across because it is flooded – so Anh decides to use his brain and think of a way they can get across (the mini bus was being towed by a truck) Anh's mum tells a lady that "Anh is good at these things, just like his father" – Vietnam was affecting her life Anh's mum has the opportunity to go on stage to cook and get paid four grand in Adelaide Uncle two has left to live with his sister and mother – he felt lonely and can't take care of himself anymore Joe (Uncle's Two eldest son and Anh's close cousin) gets married, Anh's dad does the speech as it is customary in Vietnamese weddings Anh's dad says that Anh's mother is the most beautiful woman in the world and that he still loves her Khoa and Tram finally go to see their dad and it takes them a while to get used to the idea Dad's tumour is now 'clean' from treatment
Anh named his third son Lee and told his dad that he named his son after him Mum finds out that Anh has been seeing his dad and tells Anh to not tell her about it Anh thanks his parents for providing their children and grandson a better life in Australia Anh is happy and gives many thanks
Quotes:
'She had sweated and struggled and worked for herself to the bone to get her children through those long, difficult years and now, for the first time, we were doing something she had dreamed about, something that her imagination had put on hold for years.' 'Vietnam is an assault on the senses'
'Being reacquainted with the country of her birth gave her a fresh perspective on what she has created for herself, and us.' 'You know, we've got nothing to worry about in Australia. Nothing to worry about at all'. 'This is very close to where we left Vietnam on our boat' 'Yes, he is very good at these things, just like his father'. 'How's your mother'?
'She's the most beautiful woman in the world. You know I still love her' 'Hey Khoa, you know how you're the Young Australian of the Year now, you should go see the old man, take your trophy and tell him he can stick it up his arse­- cos you've done so well without him. Show him how irrelevant he was.'
Related Topics