Cathay Pacific Company Report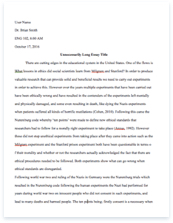 The whole doc is available only for registered users
Pages: 18
Word count: 4294
Category: Airline
A limited time offer! Get a custom sample essay written according to your requirements urgent 3h delivery guaranteed
Order Now
The following report, comprising of secondary research found from numerous different sources will address the organisational profile of the Hong Kong based airline, Cathay Pacific. An organisational profile will be constructed detailing various aspects of the business including Cathay Pacific's organisational structure, products and services, markets, competition, financial information and the external influences they encounter. An evaluation of each of these topics will also be made in order to see where the company is prospering and where it is facing detrimental effects. A short comparison of Cathay Pacific against the UK company, British Airways, will also be made to address briefly the similarities and differences between these two companies.
1.0 Introduction
Cathay Pacific is an international airline, and the flag carrier airline for Hong Kong. It offers passenger and cargo services as well as multiple other airline and transportation services. The airline strives to be innovative and provide an excellent standard of service leading it to win various awards and being named one of the world's leading airlines. Cathay Pacific was founded in September 1946 by two western men, Roy C. Farrell and Sydney H. de Kantzow, an Australian and an American whom both put up the sum of one Hong Kong Dollar in order to register the business, the airline is now a member of the Swire Group of Hong Kong (Cathay Pacific Website, 2012) and has subsidiary airlines that contribute to it's success.
This innovative airline has developed over time with the fleet growing rapidly after the company was founded priding itself in having the newest aircrafts in order to ensure customer comfort-ability, and safety of passengers and cargo. Then in 1948, John Swire and Sons acquired a management stake in the airline that has helped the company to develop itself even further over the years. By 1959, Cathay Pacific had flight-rights to Japan, Taiwan, Australia, as well as numerous other destinations around South East Asia and by the late 1970's and early 1980's the airline was making long-haul flights to destinations including Vancouver, Canada and London, England. Cathay Pacific has been an airline that is considered a very modern one with the most up to date equipment and services that undergo constant innovative expansion in order to keep it one of the best airlines in the world and keeping Hong Kong a global aviation hub with regard to business, tourism and cargo traffic (Scribd, 2012).
2.0 Organisational Profile
2.1 Organisational Structure
The organisational structure of a company is often in correspondence to being the most efficient structure to achieve the company's missions and goals. For Cathay Pacific the company's vision is to become the most admired airline in the world having the motto 'Service Straight from the Heart', and because of this the companies structure is very regime, and emphasises the need for excellent service to all customers. The company's goals outline that safety should be the maximum priority when it comes to providing service for its customers, and it is for this reason that company structure dedicates a department to the engineering and maintenance of aircraft. Cathay Pacific strives for product leadership, which is why it has dedicated time and investment to its e-business criteria allowing the company to be innovative and push forward with new technology in the airline business.
Delivering superior financial returns is part of its goals, and thus reflected in its organisational structure, as the company relies much upon technology in order to keep costs down, which then in turn do not have to be transferred on to the customer, and subsequently also, the shareholders of the company are allowed a greater return upon their investments in the form of dividends (Scribd, 2012) The organisational structure of Cathay Pacific is divided into different tiers of hierarchy and areas of concentration within them. This report will focus on the Hong Kong division of Cathay Pacific, as this is where the company is based. The departments that are attributed to Cathay Pacific are as follows; ticketing department, finance and accounting, passenger services (these include cabin crew management and training, inflight passenger services, and catering), tour operation, subsidiary airlines (including Dragonair and Air Hong Kong), marketing, engineering, and human resources (Cathay Pacific, 2010). Cathay Pacific, as of the most recent statistics employee approximately 30,000 employees including those employed within its subsidiaries (Cathay Pacific, 2012).
These departments are obviously maintained and managed by Cathay Pacific management and employees. The governance of Cathay Pacific is strongly dictated by Swire Pacific whom have a 46% shareholding in the company, with CITIC Pacific holding 26% and as previously mentioned, John Swire & Songs providing management services to the airline. Cathay Pacific has six senior managers than govern the company, these are inclusive of; Chris Pratt (Chairman), John Slosar (Chief Executive), Ivan Chu (Chief Operating Officer), Martin Murray (Finance Director), Richard Hall (Director Flight Operations) and Christopher Gibbs (Engineering Director). There is a strong hierarchical structure within Cathay Pacific, as is the case with most South East Asian firms as they strive for efficiency through authority and also clear rules and regulations. This heightened formalisation allows for Cathay Pacific to combat the problems that airlines can face, as is discussed next (Cathay Pacific, 2012).
The organisational structure of an airline has to be fairly vertical with clear chains of command, as the running of an airline can become extremely complex with regard to information sharing, accurate schedules, and sales promotions constantly changing. It must also be an adaptable structure, one which Cathay Pacific employs, as there are various different factors, for example, weather conditions that can dramatically change any one of these components (Scribd, 2012) Ultimately of course, Cathay Pacific is owned by the shareholders, and thus the organisational structure and management is reviewed at the annual general meetings for the company. It is for this reason that the people in control of the structure are constantly changing at the shareholders discretion.
2.2 Products and Services
Cathay Pacific, based in Hong Kong, offers passenger and cargo services to 102 destinations worldwide (Scribd, 2012). Cathay Pacific offers scheduled long-haul freight services to many destinations around the globe, include all major international cities in Asia, Europe and the Americas. There are also several more regular cargo operations that run within South East Asia on a more frequent basis of approximately six times a week covering areas including Japan, Taiwan, South Korea and Hong Kong. Other products on offer with regard to cargo services are the trucking services that Cathay Pacific arranges throughout every continent. These services allow customers the luxury of having cargo delivered to all points of the globe, even when there are no direct flights to these destinations. In correlation with the fact that they offer the services to enable cargo to be transported, Cathay Pacific also offers many different products that facilitate these operations.
For example, comprehensive temperature management for pharmaceutical products, special care for live animals, high security for high-value shipments, cold-chain management to ensure that cargo arrives fresh, and various other product handling services. Additionally, Cathay Pacific offers various contracted services including cargo chartering and also training services for those individuals whom are wanting to learn about the correct procedures when it comes to handling cargo in transit. All of these components adding to Cathay Pacific's ever expanding product portfolio (Cathay Pacific, 2012).
However, above all of these products and services offered, the main activity of Cathay Pacific Airline is that of passenger flights. This international airline offers passenger flights to over one hundred destinations around the world and provide services including, but not limited to, aircraft catering, handling and engineering, aircrew, financial services as well as property investment and other e-business solutions such as electronic and computerised reservation systems (Scribd, 2012) In addition to the basic travel and booking needs, Cathay Pacific has developed a luxurious environment in which passengers can enjoy their experience. Such developments in their airport lounge services, inflight entertainment, and innovative technology aboard flights allow for the company to have developed a competitive edge regarding their service portfolio (LinkedIn, 2012).
2.3 Markets and Customers
Cathay Pacific remains one of the 10 largest airlines by market share (CAPA, 2012). Cathay Pacific's main client base orientates around the business travellers that reside in Hong Kong, North America, Asia and Europe but obviously being an international airline, its markets lay with the worldwide travel environment, and with over 102 destinations there are a great deal of different economies to market towards. The customers that they tend to attract are those whom are willing to invest more money in their flights for the luxuries of entertainment, service and comfort and market therefore towards the premium end of the frequent international traveller (Broda, et al., 2002). To allow for these sorts of customers to be targeted directly, the company uses websites such as LinkedIn, in order to directly contact business people and therefore the people that normally buy their services (Turner, 2012).
Being a luxury airline, it is these people that they need to target in order to gain the audience that will drive the brand forward. The main market they cater towards is that of South East Asia with competitors in this area including Singapore Airlines who is also a South East Asian based airline of high quality and service. As the airline is based in Hong Kong it allows for Cathay Pacific to experience the advance of having a South East Asian hub that makes travel within this area of the world efficient and less costly. As many of its customers are business people who are travelling for work needs, the boom in the economy in areas such as China and the rest of Asia have allowed for Cathay Pacific to capitalise upon these areas and thus build a strong foundation upon which to base the airline (Scribd, 2012).
2.4 Competitors
Obviously, there are many good standard airlines at the moment as overseas travel becomes an increasing need for consumers what with the onset of globalisation. As business customers are Cathay Pacific's target market, and are the majority of the people who make up those making regular long-haul flights, the company is having to assess it's competitors and the competitive advantages they possess against them. Cathay Pacific's competitive advantages include it's excellent service with regard to it's aircrafts, in-flight services and business operations. The fleet of aircraft it possesses is relatively new so as passengers are always comfortable, and most importantly safe on their journeys. As previously mentioned, Cathay Pacific is advanced when it comes to it's business operations, especially e-business, as it employs systems that allow for passengers to be informed through various different e-media about their flight details and offers facilities such as self-check in devices.
Furthermore, another competitive advantage that Cathay Pacific possesses is its location, with Hong Kong being a travel hub for Asia, a major business market arena. The major airlines that compete with Cathay Pacific are Continental, Emirates and Qantas, as they offer many similar standard services, prices and flight routes. In addition to this, because of the rise in the price of aviation fuel, and the demand for flights, low budget airlines have experienced significant growth. Although Cathay Pacific caters towards higher end clients, the competitive advantage of low price flights from other competitors of a lower standard is proving to dent Cathay Pacific's profit margins. To combat this, Cathay Pacific's major competitive retaliation is to offer 'Oneworld' a flight miles initiative which provides frequent airline users major benefits for repeating their use of the Cathay Pacific airline (Malkani, et al., 2005). Additionally, Cathay Pacific is constantly investing in it's airline in order to be innovative with what is it able to offer and thus remain competitive in the global airline market.
2.5 Financial Analysis
The following section has been adapted from the annual results for 2011 published by Cathay Pacific and details both the annual earnings and also the annual costs for the end of the 2011 year, as well as a comparison of the previous year that is 2010, and the changes between these annual results (see Fig 1 and Fig 2).
Fig 1.
Annual Results for Earnings| 2011 (HKDm)| 2010 (HKDm)| Change| Group Attributable Profit| 5,501| 14,048| -60.8%|
Group Turnover| 98,406| 89,524| +9.9%|
Profit Margin| 5.6%| 15.7%| -10.1%|
Return on Capital Employed| 8.6%| 22.0%| -13.4%|
Earnings per Share| (cents)139.8| (cents)357.1| -60.9%| Dividends per Share| (cents)52| (cents)111| -53.2%|
From this table, it can be noted that even though the turnover for Cathay Pacific has increased, it's profit margins are substantially lower, as it the group attributable profit by a huge 60.8% negative change. The reason for this will be detailed in the next table. It would instigate though that the increase in costs is outweighing the increase in income that the company is experiencing and thus are not receiving as much return on the capital the company is utilising as in previous years. As you can see from this, the earnings per share and dividends per share for Cathay Pacific have decreased substantially, this may cause problems within the company as if the shares are not seen to be profitable, people will sell, the price will go down and subsequently the airline will not have the investment it needs for development. Fig 2.
Annual Results for Costs| 2011 (HKDm)| 2010|
Staff Costs| 14,772| 6.7%|
Inflight service & passenger| 3,794| 14.7%|
Landing, parking & route| 13,105| 16%|
Fuel| 38,877| 37.5%|
Aircraft Maintenance| 8,468| 19.7%|
Depreciation, amortisation & leases| 9,402| 0.1%|
Net Finance Charges| 744| -23.9%|
Others| 4,488| -14.8%|
Total Operating Costs| 93,650| 17.9%|
(Adapted from: Cathay Pacific, 2012)
The information that can be obtained from this financial analysis, is that ultimately, Cathay Pacific are not performing as well financially for the 2011 year as they did for the 2010 fiscal year. This can largely be attributed to the high fuel costs in aviation fuel that airlines incur as this has been their main cost increase as it has risen by a massive 37.5% in just one year which has damaged the company's profit margins. In their reports, Cathay Pacific have identified this as a problem they face and will have to compensate for, though it may lead to costs being transferred to clients.
This increase in the cost of aviation fuel is unavoidable, and all airlines will incur the costs, however, because Cathay Pacific is already relatively expensive because of its target market, there is a worry that these costs will deter customers from using the airline and having to sacrifice the good service that Cathay Pacific strive to offer in order to gain the price benefits that come with low budget airlines. The financial analysis shows though that even though costs are increasing by quite reasonable percentages, the net finance charges and therefore interest rates are decreasing, allowing for Cathay Pacific to borrow money more cheaply in order to finance the development of their airline, which with hopefully lead to more sales and an increase in revenue for the company.
2.6 External Influences
Airlines in general are very susceptible to damage from external influences beyond the company's control. In an international market especially economic downturn in any economy can have an effect on customers willingness to travel, and thus with recent recessions, budget airlines are much more favourable for those choosing to fly to their destinations due to a lack of disposable income and cost restrictions. Furthermore, as has been discussed at length in this essay, the price of aviation fuel is not dictated by the airline, and therefore seeing a rise in these costs will add to Cathay Pacific's expenditure, because of this profit margins will (and have already been seen to) decrease due to the cost of fuelling the planes. Another external influence than can affect the prosperity of airlines is the on-going threat of terrorism. In this day and age where security is in the forefront of the customers mind, some people will actually avoid air travel due to the impending danger they feel they are under from the publicity that terrorism is given after such events as 9/11 and the hijacking of those flights.
Another external influence that is outside of the airline's control, especially Cathay Pacific in the country that it operates within is extreme weather and the inability for planes to fly when under these circumstances. Cathay Pacific is based in Hong Kong, a city renowned for having a time of year when typhoons are very prevalent and subsequently airport closure at times throughout the year when other international airlines and airports will not feel the effects. Airport tax is also increasing as the media and governments address the need for people to 'reduce their carbon footprint', and as airplanes contribute a significant amount to carbon emissions and the use of non-renewable fossil fuels, airlines are finding their operation costs of running the company are increasing, another factor adding to the detriment of profit margins (Cathay Pacific, 2009). Another external impact that airlines, including Cathay Pacific face that cause an increase in airline operational costs is that of legal requirements regarding the materials used within and to build aircrafts in order to make them safe for passengers and staff members, these legal procedures and sometimes expensive materials add to the costs of running an airline, and sometimes delay the process of plane construction.
In contrast to the economic downturn and recessions in many business economies causing people to have a lack of disposable income, it can also be said that low interest rates incurred by this can make it cheaper for people to travel, and thus have more money to spend using airlines in the 'luxury'
category, a prime example being Cathay Pacific. Political influences can also affect airlines. For example, the development of the freedom and movement in the European Union has allowed for competition to increase on these routes, and as this is one of Cathay Pacific's main destinations for their business customers and cargo being imported, this increase in competition can have a detrimental effect on the business. Finally, other external influences affecting airlines such as Cathay Pacific are those including the health risks of travelling to Asian countries. A huge example of this would be the outbreak of SARS which saw Cathay Pacific suffer because of the lack of travel to, from and around Hong Kong. All of these factors are outside the control of Cathay Pacific and therefore cannot be prevented but only combatted when the situation arises. It is for this reason that Cathay Pacific has several initiatives detailed in its reports about what contingency plans the airline possesses should any one of these problems arise, and the compensation that will be given to the customers if their travel should be affected by this (The Times Online, 2012).
3.0 Evaluation
Upon gaining information from this report and the academic and commercial reading that has been done surrounding the company, it can be seen that Cathay Pacific holds a very strong position in the airline market and especially within it's 'luxury' airline category. The company has the ability to provide efficient service for it's customers both more locally in its hub (South East Asia) and also internationally with its fleet of constantly updated airplanes and technology. Cathay Pacific demonstrates the key indicators of a leading airline in both its passenger travel and also cargo operations. It strives to provide the excellent service needed from an airline but also the interest in technological and e-business advances that will allow itself to remain competitive in an environment where money is becoming a very strong influence over buyer preference. Obviously, every company has its problems, and for Cathay Pacific, as is the case with many airlines at the moment there is a significant detriment to profit margins due to the increase in aviation fuel as part of the global incentive to combat damage to the environment and the ozone layer.
This problem is unavoidable and is being experienced and translated into all airlines prices. It is unfortunate that Cathay Pacific, as a luxury airline, already provided customers with relatively high prices. However, looking at the financial analysis of the company, it can be seen that turnover is increasing, but is being outweighed by the increase in costs and thus not translated positively into profits. Aviation fuel costs aside, it can be said that Cathay Pacific holds itself in good standing with regard to efficient organisational structure and innovation in technology and services in order to keep the company competitive and attract the customer base that allows for shareholders to receive their returns on investment. Due to the number of awards that Cathay Pacific has won with regard to the quality of its airline and services, it would appear that even though prices may be increasing, it will remain very competitive in the luxury market and against its immediate competitors.
The type of airline that Cathay Pacific is can afford somewhat to have setbacks from the external influences that detriment the business as their target audience are those whom have the disposable income to afford to buy luxurious products, brands, and services. However, the external influences that have been identified go to show that being in the airline business can be challenging and thus the airline companies in general, Cathay Pacific in particular, have to devise contingency plans and strategies through the formalisation of their company in order to be able to combat these problems efficiently should they arise, minimising the damage done to not only the business' profit margins but company image, as airlines are a service that benefit from other customer recommendation and word of mouth marketing.
4.0 Cathay Pacific vs. British Airways
Cathay Pacific, based in Hong Kong and British Airways, based in London are both in the 'luxury' airline category. They are both international airlines, sharing the same primary airline alliance that is 'Oneworld'. British Airways however, does not have any partner airlines as Cathay Pacific does with Dragonair and Air China (Airlines, 2012). As a luxury airline category, British Airways markets itself towards the same client base as Cathay Pacific, these being people who are willing to spend slightly more on flights for the comfort and service that these luxury airlines provide as an advantage, in comparison to the low cost budget airlines who's selling point is the fact that they are, in most cases, dramatically cheaper, but obviously do not offer the same services and standard of travel as the likes of British Airways an Cathay Pacific. Cathay Pacific is an airline which offers cargo services, whereas British Airways has a subsidiary company that allows the airline to meet customer demands when it comes to this.
The British Airways version of the cargo service is known as 'BA World Cargo' whom offer an array of various cargo services similar to that of Cathay Pacific (British Airways, 2012). If one examines the profit of British Airways, around the same time period that has been discussed for Cathay Pacific in the report, we can see that, in terms of Hong Kong Dollars British Airways made 1.914 billion Hong Kong Dollars gross attributable profit, in comparison with Cathay Pacific who's profit was 5.501 billion Hong Kong Dollars (British Airways, 2010). From this it is clear that Cathay Pacific, despite their decrease in profits, is still performing relatively well in comparison to its international competitors in the same airline category.
With regard to the number of destinations the two companies serve, British Airways is larger as it flies to 48 more destinations than the 102 that Cathay Pacific serve (British Airways, 2012), these are inclusive though of six domestic destinations. Comparing the number of employees the companies have, as previously mentioned Cathay Pacific employing approximately 30,000 including those employed within its subsidiaries, British Airways employs 57,000 people (British Airways, 2012). This is 27,000 more employees than that of Cathay Pacific which could be attributed to the fact that Cathay Pacific has such advanced technology with regard to bookings, check-ins, and general technological capabilities that the workforce need not be as large as those who employ human labour.
Ultimately, there is not much that can be deviated between airline running and operational structure due to the fact that the industry is so formalised by governments and external organisations in order to ensure customer and staff safety. I feel however, that Cathay Pacific is a more technologically advanced and innovative airline, pushing the boundaries of what is allowed in order to provide a more efficient, informative and comfortable service for clients whereas British Airways is relying on the more traditional values of what upholds a good airline with no serious regard for being at the forefront of airline innovation because of its reputable British name that has allowed it to remain successful.
5.0 References
Airlines. (2012) Find The Best Website. Available at: http://airlines.findthebest.com/compare/9-30/British-Airways-vs-Cathay-Pacific-Airways Last Accessed: 22nd June 2012 British Airways. (2010) British Airways Press Release Website. Available at: http://press.ba.com/?p=1517 Last Accessed: 22nd June 2012 British Airways. (2012) British Airways Cargo Website. Available at: http://www.baworldcargo.com/ Last Accessed: 22nd June 2012 British Airways. (2012) British Airways Website. Available at: http://www.britishairways.com/travel/why-fly-ba/public/en_de Last Accessed: 22nd June 2012 British Airways (2012) British Airways Job Website. Available at: http://www.britishairwaysjobs.com/baweb1/ Last Accessed: 22nd June 2012
Broda, S., Damer, D., Keawsuwan, S., Tong, Y., & Xin, L. (2002) 'Cathay Pacific, Lufthansa, and Thai Airways', Available at: http://www.gaoshan.de/university/tp/term_paper-lufthansa-cathay-thai.pdf Last Accessed: June 22nd 2012 CAPA. (2012) Centre For Aviation Website. Available at: http://www.centreforaviation.com/analysis/financials/cathay-pacific-profit-falls-but-from-a-record-level-as-it-manages-very-well-in-a-tough-environment-69852 Last Accessed: 22nd June 2012 Cathay Pacific (2009) Cathay Pacific Website. Available at: http://downloads.cathaypacific.com/cx/press/SDreport_en2009.pdf Last Accessed: 22nd June 2012 Cathay Pacific. (2010) Cogmap Website. Available at: http://www.cogmap.com/chart/cathay-pacific-airways Last Accessed: 22nd June 2012 Cathay Pacific. (2012) Cathay Pacific Website. Available at: http://www.cathaypacific.com/cpa/en_BH/aboutus/cxbackground/factsheet?refID=37560e56ef7cf010VgnVCM32000011d21c39 Last Accessed: 22nd June 2012
Cathay Pacific. (2012) Cathay Pacific Website. Available at: http://www.cathaypacific.com/cpa/en_BH/aboutus/cxbackground/history Last
Related Topics