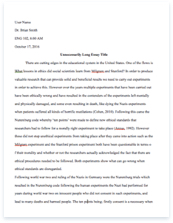 The whole doc is available only for registered users
Pages: 16
Word count: 3943
Category: Airline
A limited time offer! Get a custom sample essay written according to your requirements urgent 3h delivery guaranteed
Order Now
This report is part of the Department of Strategy Management by objectives. For Education and Research on JetBlue's Airways which is mainly serves destinations in the United States, along with flights to the Caribbean, The Bahamas, Bermuda, Barbados, Colombia, Costa Rica, Dominican Republic, Jamaica, Mexico and Puerto Rico. For JetBlue's airline ffer nonstop daily service to more than 75 destinations in the continental U.S., Bermuda, the Caribbean, Mexico and Latin America; and Getaways vacation packages with big savings and peace of mind all the time. Onboard our flights, enjoy award-winning service; complimentary, unlimited brand-name snacks and beverages; comfy, leather seats with the most legroom in coach*; free 36 channels of DIRECTV® and more than 100 channels of SiriusXM Radio®; and the fact that your first checked bag is always free. And For our group ,we prepared to do the research to find out the detail which can get benefits and Applications for using daily life.
We want to "Thanks for a Teacher. Sarakul Sukortprommee" who are share your knowledge and teaches. everyone's cooperation as well. Author hopes that this report will provide the knowledge and benefit all readers and you. And our groups hopes this report will provide the knowledge and benefit to all readers, if it have any mistakes, we want to apologize for this here.
Introduction
1. Background
1.1 Who is Jetblue Airways
1.2 Business Model
1. 3 Positioning
1.4 Operations
1.5 Culture
2. Strategic Management
– Marketing Strategic
– SWOT Analysis
-Competitive Advantage
– Five Force Analysis
3. Growth and Expansion
4. Turbulent Times
Rising Fuel Costs
5. The Return to Profitability Plan
6. The Customer Service Fiasco
7. More Turbulence Ahead?
8. Conclusion
9. References
Introduction
This paper deals with the establishment of Jetblue Airways and its strategic analysis. The company will be shortly introduced and then the economical structure and financial status will be analyzed.
1. Background
1.1 Who is Jetblue Airways?[1]
Jetblue Airways is a low cost carrier (LCC) and it was founded in 1999 by David Neeleman which was the CEO until 2007. It is based in New York at the John F. Kennedy Airport (JFK). In year 2000 they began with the passenger carriage from JFK Airport with only a few destinations in the US. Nowadays they have much more destinations even over the borders of the US which are shown on the picture below.
[pic][2]
Jetblue has the image of a colourful and fun airline even though it is a low cost carrier other airlines had to reckon them as keen competition. They combine low fares with several value added services to cover the customer needs without raising the costs anyhow.
In the year 2007 two major things happened at first there was a change of CEO,
David Barger became the new CEO and the company had to face a great service breakdown because of a snowstorm which hit the northeast regions of the US. Jetblue Airways reacted too slowly to these bad weather conditions so that thousands of passengers were left at the airports. This harmed the image of the company as a customer friendly airline and broke its reliability record.
1.2 Mission/Vision/Objectives
In general Jetblue has no formal mission or vision statement. Instead they rely on a set of core values which will be pointed out in the business model.
Some economists say that there is an unwritten Mission, to bring humanity back to the airline travel.
Objectives:[3]
In this part, the objectives of the year 2012 will be pointed out as the year 2013 has just begun.
They want to continue to focus on a good and strong financial base by controlling costs in order to create a competitive cost advantage and maximize unit revenues through their unique product offering, with the aim to deliver improved margins year by year.
Furthermore they want to enhance the Jetblue experience for all their customers both the leisure and business travellers.
They are also focused on managing their future depts and investing in infrastructure and product developments that will result in benefits for the future.
Jetblue expects their operating capacity to increase from 5.5 % to 7.5 % with the extension of their fleet. They want to add seven airbus A320 and four EMBRAER aircrafts. According to the rising fuel prices and higher maintenance costs and the costs per available seat mile will increase by 1.5 % over 2011.
1.2 Business Model[4]
Jetblue airways introduced five key values by whom they wanted to be represented: safety, integrity, fun and passion. These norms were quite unusual for the aviation industry. But during the years they recognized that it works. Acting like every party in the aviation industry does not mean simultaneously success. The choice of New York, the JFK airport is an example for that. Low cost carriers usually avoid this airport, concerning its high costs for a slot and as JFK mainly offer international flights. But Neeleman took this avoidance as a reason to be located at the biggest aviation market in the US, because there Jetblue would face little competition for domestic flights.
Furthermore they only fly routes for which the demand is high, which for example was the northeast, the west coast and Florida, which granted them a high booking frequency.
They used electronic ticketing, automatic check in and electronic baggage tacking, which serves costs, but would not be a disadvantage for the customer.
Moreover they were the first airline who introduced paperless cockpits, which means that their pilots were featured with laptops to access flight manuals and make their calculations. This serves up to 20 minutes time in takeoff. And as one might know, time slots at an airport mean a lot of costs.
They try to serve as much costs as possible so that their costs per available seat mile was in 2011 7 cent which was 25 % less than the average of the aviation industry.
2. Strategic Management:
our goal is to establish jetBlue as a leading low-fare, low-cost passenger airline by offering customers high-quality customer service and a differentiated product. We strive to offer low fares that stimulate market demand while maintaining a continuous focus on cost-containment and operating efficiencies. We intend to follow a controlled growth plan designed to take advantage of our competitive strengths.
Our growth has occurred, and we believe it will continue to occur, by adding additional frequencies on existing routes, connecting new city pairs among the destinations we already serve and entering new markets often served by higher-cost,higher-fare airlines. Marketing strategy
JetBlue's first major advertising campaign incorporated phrases like "Unbelievable" and "We like you, too". Full-page newspaper advertisements boasted low-fares, new aircraft, leather seats, spacious legroom, and a customer-service oriented staff committed to "bringing humanity back to air travel." With a goal of raising the bar for in-flight experience, JetBlue became the first airline to offer all passengers personalized in-flight entertainment. Flat-screen monitors installed in every seatback allow customers live access to over 20 DIRECTV channels at no additional cost.
As JetBlue gained market share, they found a unique positioning where they competed with other low-cost carriers as well as major carriers. Amenities such as their live in-flight television, free and unlimited snack offerings, comfortable legroom, and unique promotions fostered an image of impeccable customer service that rivaled the major airlines while competitive low fares made them a threat to low-cost no-frills carriers as well.
During the company's growth stage, advertising messages moved from customer oriented and engaging to less personal slogans and campaigns. Frequent changes in value statement resulted in mixed and frequently wasted marketing dollars spent. Slogans varied from "More" to "Happy Jetting" and many other failed attempts.
A new marketing strategy has been partnerships with professional sports teams and venues. As the official airline of the New York Jets, JetBlue has specially painted the exterior of one of their Airbus A320s (N746JB) in the team's colors. Aircraft N605JB is based on the design of the Boston Red Sox road uniform and sports a grey fuselage with navy lettering. This aircraft was unveiled in February 2012, just in time for the opening of the Red Sox new spring training facility in Fort Myers, FL named JetBlue Park at Fenway South. Additionally, JetBlue and MasterCard have pledged to refund select flight purchases made online at JetBlue.com using a MasterCard. JetBlue has also partnered with various other sports teams and sporting venues in cities they serve.
JetBlue also utilizes various forms of advertising media. They use print, online, and television ads as well as advertisements on popular social media sites including Hulu.com and YouTube.com. JetBlue emphasizes a secondary slogan "If you wouldn't take it on the ground, don't take it in the air" poking fun at competitors with hidden fees, little or no amenities, and what JetBlue considers an unacceptable level of customer service.
According to Martin St. George, senior vice president of marketing and commercial strategy at JetBlue, the new "You Above All" campaign was created to get JetBlue back to their "DNA" and speak to the "core of who we are as a brand." This motto is meant to support their efforts to always put the customer first and "bring humanity back to air travel". SWOT Analysis for JetBlue's
"SWOT is an acronym for the internal Strengths and Weaknesses of a firm and the environmental Opportunities and Threats facing that firm. SWOT analysis is a widely used technique through which managers create a quick overview of a company's strategic situation. The technique is based on the assumption that an effective strategy derives from a sound "fit" between a firm's internal resources (strengths and weaknesses) and its external situation (opportunities and threats). A good fit maximizes a firm's strengths and opportunities and minimizes its weaknesses and threats. Accurately applied, this simple assumption has powerful implications for the design of a successful strategy."
JetBlue Airways Corporation
JetBlue Airways (JetBlue) is a low-cost passenger airline that provides customer service primarily on point-to-point routes. The company primarily operates in the US. It is headquartered in Forest Hills, New York and employs 9,895 people.
|Location of Factor |TYPE OF FACTOR | | |Favorable |Unfavorable | |Internal |Strengths |Weaknesses | | |High aircraft utilization |High indebtedness and fixed obligations | | |Well-positioned in New York metropolitan area |Sluggish profits and margins | | |Marketing and distribution initiatives | | |External |Opportunities |Threats | | |Recovery of US airline industry |Intense competition and price discounting | | |Low-cost airlines gain altitude in downturn |Consolidation in the airline industry | | | |Government regulations |
Competitive Advantage
Positioning : JetBlue's look " to bring humanity back to air travel "
Brand : Jetting Happy (and the Color Blue)
– Not "flying", but "Jetting"- a new experience
– Green and socially conscious
Geography : Looking for markets with fewer competitions – not at all the large airport
– Point to point operations, not a hub airport
– Purchased smaller jets to facilitate smaller airports
– Covers domestic flights and is moving international
Capabilities
Products / Services :
Extra amenities
– Sleep kit, leather seats, TV's at each seat, additional leg room
Low cost airfare
Technology : High on technology
– TrueBlue reward services is all online
– Facebook and Twitter account
– Direct TV and Satellite Television / Radio on all seats on all flights
Process: Majority of ticketing and paperwork is done online streamlines the process
Five Force Analysis
Bargaining Power of Customer
– To reduce the bargaining power of consumers
– Customer incentives such as TrueBlues, which allows customers to earn reward, book flights in an easier/ faster manner, and stay on top of upcoming event / sales
– Partnered with AmEx for a JetBlue's a credit card
-Reward miles are used only on JetBlue's
– Customer Loyalty: Flying round trip across the US. Two times will earn you a free reward
– Point are earned relatively quickly
– Customer can research easily using the internet
– No switching costs-customers need a reasons to stay
Threat from Substitutes
– Threat is high : numerous other airlines
– Switching cost among airline are low
– Switching costs among other transportation options are high for everything but short distances
– Trains, boat and car travel are time intensive
-Additional partnership with Aer Lingus, Lufthansa, and Cape Air to keep
customer flying within the partnership
– High exit barriers-bankruptcy laws allow loss makers to continue operating
Bargaining Power of Suppliers
– Very little threat from suppliers
– Only two supplier : Boeing and Airbus
– Little's / no change of cooperation between suppliers
Threats of New Entrants
– Deregulation made it possible for new entrants
– Very high costs of entry
– Hundreds have gone defunct trying to compete against the larger airline
– Competition among airline at airport : most get a certain amount of "Slots" at an airport
– Brand image and loyalty is importance
-New airline must be seen as safe and reliable
Competitive Rivalry
keeping Employees :
– No layoff policy with their employees
– Led to pilots deciding not to form a union in 2008
– Very friendly and nurturing training process
Keeping Consumers :
– Product is differentiated through free food, TV, extra, leg room, reward system, etc.
– Focus on different customer segments: those looking per more than just a low price
3. Growth and Expansion Of JetlBlue Airway
Growth
The Growth of JetBlue is identifying as a Horizontal Growth, such as expand a new market with concentration, it's expanding in the same way involve with the old business by cover or control a competitor in the same business or a familiar market, by create their own Identityas follow
1. Low cost and High quality airline, competition in niche market did not have any competitor.
2. JetBlue save the cost by provide a snack as an appetizer more than main dish, and customer feel like snack more than a meal.
3. JetBlue also make the importance difference when compare with other airline by installing a private television and head phone
4. JetBlue use Air Bus A-320 aircraft which it use high cost of production to produce more the Boeing 737, But in long term is can save the cost of The maintenance and fuel.
5. JetBlue use a single fleet to help them controlling the cost of spare parts and other accessory , and have no stratification of the flight as First class, Business class or Economic class which isn't the same with other airline, Treating passengers to the same standard.
6. JetBlue choose secondary airport to use, which them can get a Business term more than a larger airport because they can provide many flight per one day, it's result that make JetBlue can gain a lot of profit more than competitor .
7. Minimize time on the ground as much as possible. They will be ready to go within 35 minute, but if you can see other airline they must take at least one hour or more.
8. The VoIP (Voice over Internet Protocol), which can be used to book tickets via the Internet without the need for subjective (travel agents) and reduce the cost of renting an office.
9. Another success of JetBlue is emphasizingto the customer first , one of their philosophy is offer a Happiness and Convenient to the customer , Greeting, Friendly conversation, serve a snack and help them to prepare their next flight, moreover they still have an intention to the customer's guidance and make they feel special.
Expansion
JetBlue still expanded the flight path steadily , because of JetBlue can set their positioning clearly difference from the competition , by fulfill in the market that customer need in price, quality and good image. This airline Is also acceptable and have a strong positioning in the market Although the new airline. Many will try to follow the trail of JetBlue.
3. Turbulent Time
JetBlue's performance in all the quarters of 2005 was considerably poorer than in the corresponding quarters of 2004,and in the fourth quarter of 2005, it posted a quarterly loss for the first time since its IPO. And turbulence continued into 2006 JetBlue's announced a loss in the first quarter of that year. JetBlue's problem were attributed to a combination of several internal and external factors.
Rising Fuel Costs
The fuel price around the world is experienced a sudden rise in 2004. Among the worst affected sector was aviation. Fuel was the second major expense in an airline's operations after labor in the United States.
Industry Factors
JetBlue's growth was at a peak most of the major airline in the United States suffering from the adverse effects. The airline's were able to undercut competition offering very low fares, and taking advantage of the protection of the bankruptcy laws. And JetBlue's also offered amenities such as leather seats, and free personal entertainment system at every seat. The airline was promoted heavily and for a few was successful in capturing a large part of JetBlue's business.
Internal Factors
JetBlue's had first operation, it had used new planes and fitting which did not cost much in terms of maintenance. However few as the fleet aged, maintenance costs began to rise. JetBlue's had to employ more people to meet its requirement and also give pay increases to people had been with airline for several an effort to differentiate itself from its competitor. And made the aircraft more comfortable for passenger, it also lowered JetBlue's revenue earning capacity. However, the move was expected to cut fuel costs, due to the lower weight of the aircraft.
5. The Return to profitability plan (RTP)
The main aims of the return to profitability plan were revenue optimization, improved capacity management, cost reduction, and retaining the commitment to deliver high-quality service every flight. Jetblue also increase its focus on cost management the highest in the U.S. airline industry. It also implemented several initiatives to conserve fuel and improve fuel efficiency. Especially, by using single-engine taxi techniques, utilizing ground power units and identifying ways to remove excess weight from the aircraft. Jetblue started charging for some premium services. For instance, the company changed some of its refund policies, and increased the fees it charged for flying unaccompanied minors and the cancellation charges on confirmed flights.
6. The Customer Service Fiasco
JetBlue followed the practice of never canceling flights,even when the ice storm hit and the airline was forced the practice of never canceling flights,even when the ice storm them off.Because of this,passengers were kept waiting at airports for their flight to take off.In some case,passengers who had already boarded their flight to take off.In some cases,passengers who had already boarded their planes were kept waiting on the tarmac for several hours and not allowed to disembark.In one extreme instace,passengers were standed on board a plane on the tarmac at JFK for 11 hours.How ever,after all this,the aisline was eventually forced to cancel most of its flights because of bad weather.
Even after the storm cleared,JetBlue struggled to get back on its feet as the canceled flights had played havoc with its systems, which were not equipped to deal with cancellation.The airline's poor database management systems resulted in major problem in tracking and lining up pilots and flight crew who were within federal regulation limits for the number of flying hours to operate the resumed flights.In addition,the delays and cancellations had caused a baggage crisis,with several passengers losing their luggage.The airline had to give all its passengers full refunds if their flights were canceled.or rebook them on new flights,which added to the complications.
The airline had canceled nearly 1,200 flights in the days following the storm and it took several days of its operations to get back to even keel.In contrast, American, Continental, and Delta,which had canceled flights immediately after the storm broke, were adle to resume operaions more quickly.
Notwithstanding the financial loss,theloss of good will was expected to be much more serious
For JetBlue. Traditionally,JetBlue had had one of the lowest rates of consumer compolaints filed
With the DOT.It also usually ranked high on customer service. But following the fiasco, BusinessWeek,a prominent business magazine,pulled JetBlue off its list of Customer Service Champs,published early in 2007 . JetBlue was to have held the#4 spot on the lise compiled form consumer responses from the first half of 2006
According to analysts,JetBlue's handling of the crisis was likely to go a long way in redeeming it the eyes of the public. Several consumer polls conducted after the February 2007 crisis also showed that JetBlue's popularity with passengers continued to remain high.The crisis and its repercussions were expected to put a burden on JetBlue's already strained finances.But JetBlue managed toreturn to profitability in the second quarter of 2007,after a first quarter loss of22 million.
7. More Turbulence Ahead?
Analysts felt that appointment of Barger as the new CEO was likely to benefit JetBlue. According to them, the fresh leadership was likely to help Jetblue through its growing pains and provide it with a positive direction for the future. They also pointed out that Barger differed considerably form Neelemen in his leadership style. However JetBlue was likely to face many more challenges in the future than it had faced during the first few years of operations. Delta had launched a big sale of discounted tickets during the Thanksgiving weekend, triggering a price war in the industry.Competition was also expected from new airline like Virgin America which had been launched amidst a lot of buzz,and was positioned as a "value"carrier.Like JetBlue.Virgin America also tried to attract passengers with amenities. Virgin America had announced that it expected to expand to 10 cities within a year of operations and to up to 30 cities within five years.
8. Conclusion
JetBlue airways is the one who get the most success in the airline business which it survive from the turbulence time of this kind of business, if you can see the casualty 9/11 that happened on the airline business that make people afraid to travel by airplane, of cause who didn't scare. But JetBlue never give up, they try so hard to persuade people to remove a fear and jump up to the airplane and travel with peace of mind.With all the measure, strategy and the other performance which the JetBlue do, They need to make the customer feel safety, attention, integrity, fun and passionand the importance thing is you can fly with a very low cost ,which they can do it actually. A lot of people see The JetBlue have many thing difference from another airways and appreciate what they do for the their customer,that a reason why JetBlue success until nowadays
9. References
Textbook:
Strategic Management and Business Policy, T. Wheelen, J. Hunger, 13 Edition
Websites:
http://www.jetblue.com/about/ourcompany/history.aspx [accessesed 4 January 2013]
[1] http://www.jetblue.com/about/ourcompany/history.aspx
[2] http://www.jetblue.com/wherewejet/
[3] http://investor.jetblue.com/phoenix.zhtml?c=131045&p=irol-reportsAnnual
[4] Strategic Management and Business Policy, T. Wheelen, J. Hunger, 13 Edition
Related Topics