Case Audit Of Jetblue Airways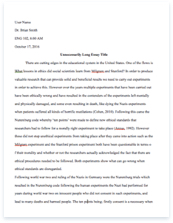 The whole doc is available only for registered users
A limited time offer! Get a custom sample essay written according to your requirements urgent 3h delivery guaranteed
Order Now
BRIEF HISTORY:
 JetBlue's founder is Mr. David Neeleman, son of a Mormon missionary, was born and brought up in Salt Lake City, Utah. Like Bill gates, David Neeleman was also a college drop out and belonged to a poor family. Following his father's footpath, after drop out from the college, he served as missionary in Brazil for two years. After returning from Brazil, he landed up in sales career thus selling condominiums in Hawaii. He also later entered into travel agent business and operated chartered flights to Hawaii for potential tourists and honey-moon couples.
 Attracted by his sales acumen, June Morris, a Utah-based largest travel operator, invited him for a business partnership and both together formed Morris Air, in1984. They facsimiled their air operation on the basis of Southwest Airlines which followed the policy of low-cost air operations and augmented its operating profit by minimizing ground idle time.
Southwest major strength is its low fare and it always aims at to keep the cost at bare minimum. Cost cutting has been achieved by cutting turnaround time on the ground and by cutting the ground time to just 10 minutes which is less than half the industry average which in turn has resulted in reduction of operating cost by 25%  No seat is reserved for any passenger in the Southwest and passengers board on first-come , first-served basis. Southwest does not serve food on board and serves only peanuts and this helped it to maintain low costs.[1]
Morris Air, in the year 1992, turned to be a regular scheduled airway in U.S and ready to take off for an IPO. Fascinated by its bizarre performance, Herb Kelleher, founder and CEO of the Southwest Airlines took over the Morris Air for $ 129 million. David Neeleman netted about $ 22 million as his share in this deal and accepted an offer of employment in Southwest as its Executive vice-president. But things all went not good for him in the Southwest as he could not cope with an atmosphere of working in a team.
So he left the Southwest after serving a year there. Though he had an idea of starting another airline, he could not immediately commence the project as he was barred by the non-compete agreement which he entered with Herb Kelleher for five years. Then, David Neeleman moved to Canada. He however managed to sell the software which he developed in the Morris Air for online reservation system for $ 22 million to Hewlett-Packard in 1999.
Thus in the year 1999, after the expiry of the non-compete agreement which he entered with Southwest Airlines, he finally ventured into his own carrier and named it "JetBlue' by raising capital from the same five investors who were the promoters for  the Morris Air.
DESCRIPTION OF BUSINESS:
The year 2003 was a malevolence year for American airline industry as total losses reported around $ 2 billion during the period. JetBlue is one of the few companies which survived the turbulence and reported profit during this period. The secret for the run off is mainly due its low overheads, high turn around time and continued support of its loyal customers. Like old dogs incapable of learning new tricks, the giants like United Airlines, US Airways, American Airlines and others in the industry were reeling under losses due to over capacity, high fixed costs and less operating income due to cut throat competition in the industry. Thus, the airline industry in U.S in general was under recession due to Iraq war, terrorism and economic slump.
An industry survey reports that during the year 2002, the airline industry in U.S had a debt liability over $ 105 billion whereas the total market cap was around only $ 14 billion. Adding fuel to the fire, the passenger traffic was also on the down trend falling 17% lower in 2003 than in 2002.
JetBlue is able to endure all these economic turmoil mainly due to its capacity to balance between quality of service and its cost-cutting measures.
JetBlue is able stride even in storm weather due to the fact that it adopted novel approach to business and tries to aim at turning to be a cost leader by eliminating redundant frills and luxury expenses. The major strength of the JetBlue is that it able to offer quality and enduring class service by cutting down costs. One another great advantage enjoyed by the JetBlue is its flexible employees that endeavor to tender high quality customer services, while at the same time operating professionally.
Next strategy chalked out by David Neeleman was to locate JetBlue air base at New York John F.Kennedy International airport because he articulated that it would face little competition from domestic flight operators from that airport. Further, he selected those routes which are hitherto abandoned by the other operators. Thus, instead of operating in multiple sectors, David Neeleman decided to operate only on selective routes like North East, West Coast and Florida which were yet to be touched by his competitors. Then , he decided to have right technology and appropriate carrier even though it may have initially high investment but will offer lesser maintenance cost which may be passed on to the passengers by offering them most competitive rates .
JetBlue commenced its commercial operations during February, 2000 with an initial capital of $ 160 million. Later it came out with the initial public offer for 5.5 million shares at an offer price of $24. The capital so raised was utilised to buy new planes and also to manage the working capital.
CORPORATE MISSION:
JetBlue's main vision is to provide high quality air travel service with the lowest cost. As per David Neeleman, Founder and CEO of the JetBlue Airways, Company is constantly aspiring for novelty ways to offer an enhanced product and service to its customers.
OBJECTIVES & STRATEGIES:
Company aims at increase in capacity during 2007 between 11 to 14% JetBlue anticipates an operating margin of 12% during 2007 .As a measure to increase the leg room in the aircraft, it has planned to reduce seats on its A320 aircraft from 156 to 150 during 2007 and plans to offer it before March, 2007 and JetBlue will be offering the most legroom among foremost U.S airlines with a single coach product.
JetBlue is planning to add 80 new Airbus A320 aircraft and 78 EMBRAER 190 aircraft to their current operating fleet of 98 Airbus A320 and 23 EMBRAER 190 aircraft by the end of 2014.
Thus, having established low costs in its operation, JetBlue is trying to offer fares at low ebb to create new set of demands and to magnetize away from high priced rivals. Thus they strive to continue to control and emphasis their focus on low-cost carrier spending habits.
POLICIES:
JetBlue is benefited from employee efficiency due to lesser uncreative employee work rules, efficient deployment of part-time employees and adoption of labour –saving technology. For instance, JetBlue uses only electronic tickets which save employee time and dependency. Further, company's reservations sales agents work from their residence, offering superior scheduling flexibilities and permitting employees to adapt their desired schedules. Thus JetBlue is continuously aspiring for means to prepare their workforce more competent through deployment of modern technology without compromising their commitment to customer service and satisfaction.
STRATEGIC MANAGERS:
THE BOARD OF DIRECTORS:
David Neeleman

Chief Executive Officer and Director

Aged about 47, he is the driving force of the company. He is the Chief Operating Officer and Chairman of the Board.

 
David Berger

Chief Executive Officer and Director

Aged about 49, Berger is the President and Chief Operating Officer from 1998 onwards.  Before joining JetBlue, he was with Continental Airlines and held directorship positions from 1988 to 1995 and also worked as vice-president in Newark hub and Director of Stations through 1982 to 1988.

 
David Checketts- Director

 

Aged about 50, Mr.Checketts has been in the Board of JetBlue since 2000. He served as President and Chief Executive Officer of Madison Square Garden and also Vice President of Development for the National Basket Ball Association. He is an independent investor and Chairman of New York based Sports Capital Partners.

 
Dr.Kim Clark –Director

 

Aged about 57, he has been associated as director with JetBlue since April, 2002.Since August, 2005, he is also acting as the President of Brigham Young University-Idaho. He also serves as a director of Black and Decker Corporation. Dr Kim is having long outstanding experience in teaching profession and served as a Dean of the Faculty at Harvard Business School. He acted also member of the Harvard faculty and George F. Baker Professor of Administration at Harvard.

 
Angela Gittens – Director

Aged about 59, Angela inducted to the Board of JetBlue since September 2005.Earlier, she served as Vice President of Airport Business Services at HNTB Corporation. She also served as a Director of the Miami-Dade County Aviation Department. She also earlier served as Vice President of TBI Airport Management, Inc, as General Manager of Hartsfield –Jackson Atlanta International Airport and deputy director of business and finance at San Francisco International Airport. Presently she is serving on the Federal Aviation Administration's Management Advisory Committee and the Executive Committee of the National Academy of Science's Transportation Research Board.

 
Virginia Gambale –Director

 

Ms.Gambale has been inducted to the board of JetBlue during 2006. Ms.Gambale served in Wall street as CIO of Bankers Trust Alex. Brown and retired from there during 2003. She also served as general partner of DB Capital Ventures. Before moving DB Capital Ventures, she had long tenure in Merrill Lynch held positions like Vice President of corporate financial systems and Director of global investment banking technology. Wall Street & Technology magazine identified her as one of wall street's Top 3 CIO's during the year 1999. She has served in the Board of various companies and the list includes Workbrain, IQ Financials, Synchronous, Adeptra and Cokinetic.

 

 
Michael Lazarus-Director

Aged about 50, he joined the board of JetBlue in 1998 and he was served as the Chairman of the Board of JetBlue till May, 2003. He also served as Managing Director of Private Placement Department of, Montgomery Securities. He is also a co-founder of Weston Presidio, a private equity firm.

 
Neal Moszkowski –Director

 

Aged about 40, he is the member of the Board of JetBlue since 1998. He serves as co-Chief Executive Officer of TowerBrook Capital Partners LP.He also served as Vice President and Executive Director of Goldman, Sachs & Co. He is also serving as a director of Bluefly Inc., and WellCare Health Plans, Inc.

 
Joel Peterson –Director

 

Aged about 59, he is the board member of JetBlue since 1999. He also serves as a director of Franklin Covey Co and has been a visiting faculty at the Stanford Graduate School of Business since 1992.He is also a founding partner of Peterson Partners, Inc., a private equity capital firm.

 
Ann Rhoades-Director

 

Aged about 61, she is in the Board of JetBlue since 2001. She is the president of PeopleInk, Inc, a man power consulting firm. Ms Rhodes worked as Vice president, People for Southwest Airlines from 1989 to 1995. Then, from 1995 to 1999, she worked as Executive vice president, Team Services for Promus Hotel / DoubleTree Hotels Corporation. From 1999 to 2002, she worked as JetBlue's Executive Vice President, People. Currently, she is serving as a director P.F.Chang's, a restaurant chain, and Restoration Hardware, Inc.

 
Frank Sica –Director

Aged about 55, Frank Sica is the board member of JetBlue since 1998. He also serves as President of Menemsha Capital Partners Ltd, an investment firm. He is also serves as director of CSG Systems International, Inc, Emmis Communications Corp, Kohl's Corporation and Northstar Realty Finance Corporation .Previously; he also associated with Soros Private Funds Management LLC.
TOP MANAGEMENT:
There are several committee's of Board of Directors to take care of the superintendence and control of the some core activities of the Company .The important committees of Board of Director of JetBlue are illustrated as under;
Audit Committee.
Compensation Committee
Special Stock Option Committee
Corporate Governance and Nominating Committee
Serving non-employee directors and those who are joining the Board as new member are entitled to receive an option to purchase 54,000 shares of JetBlue's common stock and options have an exercise price per share of $ 8 each.
Listed below are other key executive officers of the Company:
| | |
| --- | --- |
| David Barger | President and Chief Operating Officer |
| Thomas Kelly | Executive Vice President and Secretary |
| John Harvey | Executive Vice President and Chief Financial Officer |
| John Owen | Executive Vice President , Supply Chain and Information Technology |
| Trey Urbahn | Executive Vice President and Chief Revenue Officer |
| Holy Nelson | Senior Vice President and Controller |
| Jim Hnat | Senior Vice President , General Counsel and Assistant Secretary |
| Rob Maruster | Senior Vice President , Airports and Operational Planning |
STRATEGIC MANAGEMENT STYLE:
JetBlue Management is jointly operated through strategic partnership with by both its Board of Directors and top Management. Thus, the management chalked out a growth plan which includes preserving adequate liquidity levels, a pledge to cost control and low-cost carrier spending practices, enhanced revenue administration and improving the JetBlue experience to their customers. During 2006, the cost control strategies were focused on enhanced aircraft fuel consumption rates, minimizing their discretionary spending patterns and staffing more competently in all divisions of their operations.
Due to efficiency of top management, Jet Blue's operating revenue consisted of 95% of passenger revenue during the year 2006.
The External Environment:
Economic:
Threats:
If one analyses the reason for the second consecutive year of losses in JetBlue airways, he can discover the black sheep is mainly the escalation of fuel prices. The increase in oil price is mainly due to increased consumption in China and U.S, effects of war in Iraq and devastating hurricanes that lashed U.S. Fuel cost always hover around about 10 % of the total expenses of U.S airline industry .Due to surging oil price, fuel cost has been pushed ahead to 33.6% in 2006 and 29.5% in 2005 from 22.1% in 2004 and this has made to post losses in the year 2005 and 2006 by JetBlue.
Internal threat emanates from American Airline and United Airline which also started to operate the routes where JetBlue is concentrating and this may distract the JetBlue customer's especially business travelers who have the least regard to costs
JetBlue foresees if any escalation of U.S military involvement overseas, any future act of terrorism could affect its economic performance.
Opportunities:
Deregulation and Globalization will assist to increase competition and spurt in business activities in U.S.
JetBlue major strength is its low fares and friendly and affectionate employees which enjoys a great reputation among air travelers.
SOCIO CULTURAL:
Threats:
JetBlue is a favorite place to work but due to losses made by it consequently for the last two years can have impact on the satisfaction and the level of executive the company will be hiring.
Workers in the airline industry are unionized which offers more advantageous position as regards to power of labour supply.
Opportunities:
JetBlue is benefited from employee efficiency due to lesser uncreative employee work rules, efficient deployment of part-time employees and adoption of labour –saving technology. For instance, JetBlue uses only electronic tickets which save employee time and dependency. Further, company's reservations sales agents work from their residence, offering superior scheduling flexibilities and permitting employees to adapt their desired schedules. Thus JetBlue is continuously aspiring for means to prepare their workforce more competent through deployment of modern technology without compromising their commitment to customer service and satisfaction
TECHNOLOGICAL FORCES;
THREATS:
The main strength of JetBlue is its low fare price policy. But the airline industry is highly competitive .Though the JetBlue prices and costs are comparably lower than those of its large competitors like Delta , American Airlines , the fissure between low cost airlines and traditional network airlines is being narrowed as of now .
Due to heavy losses in the U.S airline industries , consolidations and restructuring is going ahead in major airlines and this may result in JetBlue's competitors having a more lower operating cost and rationalized route structure which will facilitate them to compete vigorously .
Opportunities:
JetBlue has introduced new 100 –seat EMBRAER 190 aircraft which will stimulate demand and create new markets for it and also assist them to augment the frequency of flights on their existing routes.
JetBlue is operating only two kinds of aircrafts, the Airbus A320 and the EMBRAER 190, with an average age of only 2.6 years which offers them the latest technology and more efficient and dependable aircraft and this enable them to have the best dispatch reliability of all U.S major operators.
POLITICAL / LEGAL
THREATS:
Some customers have filed case against JetBlue for revealing the passenger's data's to the third parties as it invades their privacy under The 1974 Privacy Act.
The availability and price of aircraft's fuel , which is the major operating expenses of JetBlue , are exceptionally volatile due to geopolitical and global economic factors for which JetBlue neither accurately estimate or control over the same .
Thousands of passengers were forced to remain in the aircrafts for more than 10 hours due to stormy weather at JKF Airport , New York during Feb ,2007 and congressional leaders rebuked JetBlue  and wish to introduce ' passengers bills of rights ' which would empower  passengers to deplane if the aircraft is grounded for more than three hours .Earlier , Northwest Airlines paid about $ 7 million settlement in case filed against incident in an occasion where more than 7000 passengers were stranded at the Detroit airport during a storm in 1999. However, JetBlue has managed the situation by offering full refund and free roundtrip trip to all the passengers stranded.[2]
There is an inherent risk faced by the JetBlue if there is a change in government rules and regulations inflicting additional mandates and restrictions on its operations or the cessation by the U.S. government to offer adequate war risk insurance may augment its operating costs and ends up in disruptions and service delays.
Opportunities:
The U.S government is presently offers insurance coverage for specific claims emanating from the acts of war, terrorism or similar events.
JetBlue in the near future is likely to introduce Wi-Fi in its airport lounges and also high speed internet connections on its flights.
TASK ENVIRONMENT:
COMPETITORS:
THREATS:
In 2005, US Airways and America West have merged and Delta Air Lines and Northwest Airlines filed for bankruptcy protection. This may result in their reorganization of their structures and consolidate their position and may help them to offer a competitive low price which may result a direct competition to JetBlue.
Competitors of JetBlue have started to employ the sales tactics of JetBlue like laptop computer in the cock-pit, ticket less travel and website bookings. This may distract the JetBlue customers to them.
Opportunities:
Jet Blue's major strengths are the following : Low fare , low operating cost , High aircraft utilization , productive workforce , low maintenance cost as it's aircrafts are having average age is just 2 years and it operates only two types of aircrafts , has ushered a strong brand image and pleasing and helping flight attendants. These factors have offered JetBlue a competitive advantage over its competitors.
SHAREHOLDING:
Opportunities:
JetBlue is concentrating on markets which are underserved and in the large U.S. cities that have high average fares. It enjoys low operating cost due to low distribution cost and. high aircraft utilization on daily basis. As of 1st January, 2007, JetBlue operates 96 Airbus and 23 EMBRAER aircrafts. These will bring good future financial results and shareholders may have good return on their investment in JetBlue's shares. During November 2005, JetBlue completed a public offering of 12.9 million shares at $ 12 pre share thereby raised net proceeds of $ 153 million .It reveals the investor's confidence that JetBlue is having strong future  as it had reported loss during 2005.
SUPPLIES:
Opportunities:
JetBlue has envisaged capital expenditure for capacity improvement, spare parts and ground purchases are estimated to be approximately $ 195 million for 2007. Their purchase commitments also include LiveTV, a subsidiary of JetBlue, which has many noncancelable long-term purchase agreements with its suppliers to offer equipments to be installed on JetBlue's aircrafts.
Threats:
JetBlue is subject to risk of having restricted number of suppliers for its aircrafts and a key component of our in-flight entertainment system.
COMMUNITIES:
Opportunities:
In certain U.S airports like Long Beach and San Diego, there are restrictions on noise by limiting hourly and daily operations. These restrictions are mainly intended to safeguard the local noise-sensitive communities in and around the airport. JetBlue is actively complying all such noise curfew limits. Whenever there is an occasional violation due to unavoidable reasons, JetBlue defer penalty to Long Beach Public Library foundation as per in agreement with Long Beach City Prosecutor.
Threats:
Since JetBlue is a low fare airline, it could not attract the rich and business class travelers.
CUSTOMERS:
Opportunities:
Customer feedback survey conducted by JetBlue reveals that JetBlue experience is a significant rationale why its customers prefer them over other airlines. JetBlue has built its brand that differentiates them form their competitors and classifies them as a reliable, safe, low-fare airline spotlighting on customer service and offering a high class travel experience.
The Internal Environment:
Finance:
Strengths:
CURRENT FINANCIAL PERFORMANCE:
Source: Form 10 K- www.sec.gov
Source: Form 10 K- www.sec.gov
Though JetBlue had a positive net operating income during 2006 and 2005, it suffered a net loss of $ 1 million and $ 20 million during 2006 and 2005 respectively. It had earned an operating profit margin of 5.4% in 2006 and 2.8% in 2005. As far as low –cost US airlines are concerned, this will be third and second highest operating margin. If one analyses the reason for the second consecutive year of losses in JetBlue airways, he can discover the black sheep is mainly the escalation of fuel prices.
Weakness:
JetBlue has generated a net loss of $ 20 million and $ 1 million for the years ended December, 31, 2005 and 2006 respectively.
SERVICE:
Strengths:
JetBlue's key strength is that its flexible workforce that aims to tender first rate customer service and simultaneously operating efficiently.
It offers a customer friendly service by offering " JetBlue Experience" which includes cordial customer service-oriented employees , new aircraft , free Live TV, silky leather seats , XM satellite radio and movie channel , tasty snacks ,high quality beverages and special products during overnight journey .
MARKETING:
Strengths:
JetBlue strongly believes that customer awareness of their brand "JetBlue Experience" has resulted to their effort to influence their brand preference in marketing efforts and places them to be favorable marketing partner with companies across many variety industries in U.S.
JetBlue also on a continuous basis engage in marketing alliances, which generally offer code-sharing, reciprocity in frequent flyer programs, synchronized flight schedules that offer for expedient connections and some other marketing activities.
Marketing advantage for JetBlue lies on their low fares, excellent customer service, and high quality products.
RESEARCH & DEVELOPMENT:
Strengths:
As the result of their research and development process, JetBlue have employed security measures and change control procedures and have in place disaster recovery plans.
HUMAN RESOURECE MANAGEMENT:
Strengths:
JetBlue has offered about $ 7 million non-cash stock-based compensation to its employees.
It also offers profit sharing plan to its employees.
Employee benefits increased to 29% or $ 125 million, mainly due to escalation in average full time equivalent employees of 25% in 2006 as compared to 2005 and a $ 12 million increase in non-cash stock-based compensation expenses.
MANAGEMENT INFORMATION SYSTEMS:
Strengths:
JetBlue has adequate technology to manage entire operation, they access to contemporary information deploying analytics that yield fast results in real time.
The entire operations are fully automated. For instance, JetBlue uses only electronic tickets which save employee time and dependency. Employee or customer can access to the information whenever they need through online. Top executives can view every aspect of their external / internal operations in real time.
Strategic Factors:
JetBlue wishes to add   Airbus A 320 about 82 nos and EMBRAER 190 about 78 to its fleet through 2007 to 2014.
JetBlue is currently operating its services to Puerto Rico, Caribbean and Mexico and in future it has plans to extend its international operations.
Jet Blue's strategy is to remain as a low fare, high quality, and low –cost passenger airline and to sustain a growth plan that ensures their competitive strength. Their long term strategies are as follows:
To arouse demand with low fares.
To keep the costs at low ebb.
To provide first class service and product.
To augment their presence in New York City and to enlarge their network.
To go for new and efficient aircrafts.
Revision of Mission, Objectives and Policies:
Evaluation and Control:
Finance
Fiscal Year ended                   Dec, 2006
Net Revenue                           $ 127 million
Net Income                             $    9 million
Calculation of the Z-value (Figures in million except for share price)
Z = 1.2x1 + 1.4x2 + 3.3x3 + .6x4 + 1.0x5
x1  = Working Capital/Total Assets                         = (73,00,000/484300000=0.02%
 x2  = Retained Earnings/Total Assets                     = (14,400,000/484,300,000)=0.03%
x3  = EBIT/Total Assets                                           =( 18,300,000/484,300,000)=0.04%
x4  = Market Value of Equity/Total liabilities          =(13.56*17810000/348000000)=0.69 times
x5   = Sales/Total Assets                                         = (236300000/484300000)=0.49%
JetBlue is incurring loss for the lost two years. However its performance has improved during 2006. It has to raise its net earnings to meet its fixed expenses, interest costs etc, if it doesn't want to enter into bankruptcy in the near future.
RATIOS:
| | | | |
| --- | --- | --- | --- |
| RATIOS |   | INDUSTRY STRENGTH /WEAKNESS | REMARKS |
| CURRENT RATIO | 92700000/85400000 | 1.09 | S |
| QUICK RATIO | =(92700000-2700000)/85400000 | 1.05 | S |
| TOTAL ASSETS TURNOVER | 236300000/484300000 |     0.49% | S |
| INVENTORY TURNOVER | 2363/27 | 87.52% | S |
| DEBT EQUITY RATIO | 3891/815 | 4.77 | S |
| ROE | -1000000/81500000 | (0.01) | W |
|   |   |   |   |
HOW JETBLUE DETERMINES ITS LOW AIR FARES:
Whenever JetBlue wants to operate in a new route, it always spotlight on those routes that yield high average fares. The statistics available at U.S Department of Transportation or DOT is being analyzed as regards to historical figures of capacity, passengers and average fares over time. With their knowledge and experience and by corroborating the available data, they make a study how comparable markets have responded in the past when prices are slashed or increased. Thus ,they forecast the level of demand in a specific market anticipated to result from the introduction of their services and reduced prices, as well as the expected reaction of existing airline operators in that particular market.
BIBILIOGRAPHY:
Boost for Airbus from US Discount Airline. (2002, October 8). Daily Post (Liverpool, England), p. 20.
Costa, P. R., Harned, D. S., & Lundquist, J. T. (2002). Rethinking the Aviation Industry: New Strategies Could Help the Business Recover-But Will Also Put More Pressure on Established Players. 89+.
De Neufville, R. (2006). Planning Airport Access in an Era of Low-Cost Airlines. Journal of the American Planning Association, 72(3), 347
Dulles Revived after Independence's Exit; More Flights, Southwest's Entry Boost Traffic. (2006, November 3). The Washington Times, p. C08.
Give Your Customers Some Silver Service. (2006, September 12). The Journal (Newcastle, England), p. 35.
Grand Opening. (2006, August 5). The Washington Times, p. D03.
Inspired to Make a Case for Excellence. (2006, August 16). The Journal (Newcastle, England), p. 42.
JetBlue Pondering Sarasota Flights. (2005, June 4). Sarasota Herald Tribune, p. D1.
Kukec, A. M. (2006, October 17). FAA Clears JetBlue for O'Hare Takeoffs. Daily Herald (Arlington Heights, IL), p. 1
Kukec, A. M. (2006, October 6). JetBlue Looks for Green Light at O'Hare. Daily Herald (Arlington Heights, IL), p. 3.
Kukec, A. M. (2006, October 27). JetBlue Tests Chicago Waters. Daily Herald (Arlington Heights, IL), p. 1.
Ramstack, T. (2001, July 10). Discount Airline Adds D.C.-California Trips. The Washington Times, p. 8.
Ramstack, T. (2001, November 29). JetBlue Arrives. The Washington Times, p. 9.
Trying to Keep the Customer Satisfied. (2006, August 2). The Journal (Newcastle, England), p. 26.
[1] Rosen span, Alan, "Airline soars to new height", Direct Marketing, Dec, 1998.
[2]  Thomas Frank and Andrea Stone, "Flier's misery stings JetBlue "Congress reacts to hours-long delays – USA TODAY -16th February, 2007.
Related Topics