Carrefour in Russia What Went Wrong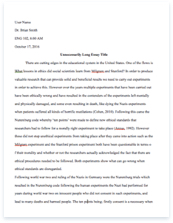 The whole doc is available only for registered users
Pages: 13
Word count: 3092
Category: Retailing
A limited time offer! Get a custom sample essay written according to your requirements urgent 3h delivery guaranteed
Order Now
The first part of this assignment based around the case study of Carrefour in Russia is to analyse the macro environment in Russia at the time of the case. Opportunities and challenges associated with that environment will also be considered. The best way to understand the macro environment in Russia is to carry out a PEST analysis. PEST stands for the political, economic, social and technological environments. This type of analysis can be considered an external appraisal of the business. The aim of this framework is to supply a reasonable overview of the different macro-environmental factors that affect a business's strategy. Political
To begin with I will consider the political environment in Russia which affects Carrefour's decision making. This also involves legal issues regarding Carrefour in Russia. The political and legal systems in Russia are very different to those of central, mainland Europe with corruption being a big problem. In order to obtain a presence in Russia, Carrefour wanted to have an association with a local partner. To do this it planned to acquire local grocery chain Seventh Continent. However, an offer which was made was rejected by the shareholders of Seventh Continent. Although there were opportunities for high growth potential, there were also several obstacles which international retail companies had to face in the Russian retailing industry. These involved a complicated legislative framework, bureaucracy and corruption. This made it more expensive and difficult to set up operations in Russia. The operations of several companies in Russia were hampered due to these factors. For example, IKEA ran into legal issues while setting up operations there.
An example which directly affected Carrefour was the bureaucratic hassles it faced in its first store in Moscow in which it couldn't get a licence to sell alcohol. This lost Carrefour a lot of revenue. There was also legislation in Russia that aimed at increasing the competition in the country. Carrefour obviously didn't favour this legislation as it encouraged other businesses to compete with Carrefour for market share. Apart from all these negative political and legal factors, Carrefour did receive some support after they entered an MoU (Memorandum of Understanding) with a local government in South Russia to implement an investment project. The conditions were that Carrefour invests one hundred million US Dollars in the region over five years in return for support in terms of business development, finding suitable plots, infrastructure, etc. Economic
The economic conditions in the Russian market were extremely volatile and as a result of this, acquiring a Russian retailing company proved to be a tough task for Carrefour. Despite the global financial crisis, acquisitions were also priced very high. For example, X5 with a share of four percent in the food retail market in Russia was valued at seven billion US Dollars. Overall Russia had a dire macroeconomic environment and this coupled with the strength of domestic discounters at the time, made breaking into Russia organically a significant challenge. Furthermore, the difficulties in acquiring a local player and other market hindrances would have made Carrefour's quest to gain scale and leadership in the country a costly uphill struggle. As far as the Russian market was concerned, Carrefour soon realised that there were not enough opportunities for it to become the top player in the country. Social
I will now look at the social environment in Russia. Social factors relate to the patterns of behaviour, tastes and lifestyles of people within a certain culture. In Russia, one large social challenge Carrefour faced was that consumers still preferred to shop at outdoor markets, street stands, and unbranded shops. A major component of the social environment is a change in consumer behaviour resulting from changes in our lifestyles. This could be seen in Russia were there was a gradual shift towards larger outlets. This was an opportunity for Carrefour to expose. Also, most of the consumers were used to the French retailer Auchan, so they found shopping at Carrefour convenient due to the high service standards, availability, and wide choice of products. Technological
Changes in technology have become particularly significant in the post-millennium world. This is particularly true in terms of modern communication technologies. The creation of databases and electronic communications have enabled vast quantities of information to be shared and quickly distributed in a modern company enabling vast cost reductions, and often improvements in service. Carrefour didn't come across any problems when setting up operations in Russia as they already had well established information systems in their outlets all over the world so it was just a matter of bringing them to Russia and implementing them in the new outlets. Industry Analysis:
Threat of New Entry:
Carrefour got it wrong from the start as they got the timing of entry all wrong, they made a delayed entry into the country, with their C.E.O. Thierry Garnier stating "We were waiting for the best moment to enter the market", this is after other similar companies that Carrefour would be competing against like Auchan SA, X5 Retail Group and Metro AG had established a significant presence in the country. Carrefour then tried to gain some local along with specialist knowledge in having an association with local grocery chain Seventh Continent. In February of 2009 Carrefour made a non-bidding offer to buy Seventh Continent, however the deal was to fall through as Seventh Continent's owner decided he would not sell. This was the local and expert knowledge was lost, because of the deal which Carrefour was sure they had sealed. This would have been at a cost of $1.25 billion.
Another factor could be that Carrefour had set up representative offices in Russia in the mid 1990's, securing deals on two prime locations for setting up shop. However due to the financial crisis in Russia at the time, they were forced to pull out, possibly without a re-entry strategy in mid for later years. Analysts would also say that Carrefour did not give the market enough time when considering their position after four months. A retail analyst even stated that "they were rather late in coming" and stated that it would have been more effective to purchase a chain with already developed logistics and distribution networks, this would have had cost advantages and technological advantages. Competitive Rivalry:
Going in as what would be perceived as a major retailer; Carrefour would have up to seven other competitors within their industry with a turnover of over $1billion.Carrefour promised to be different in that they would #follow their client based principles in providing quality products at a low price and great value, Carrefour, like many of its competitors offered the same products, however little things such as the variety of bread that they had in their shops was seen as good by the public as they had no variety in other retailers such as Okay or Auchan stores. Customer loyalty would have been firmly in the hands of competitors because of Carrefour's late entry to the Russian market but many customers said that they liked to shop in Carrefour due to the high service standards, availability and wide range of products. Realistically, only X5 Retail Group, Okay and Auchan should have been the only competitors for Carrefour as they were the only competitors that had hypermarkets, supermarkets and discounter stores and even at that only X5 had near enough the same stores as Carrefour spread over Moscow and St. Petersburg, this was also shown as they announced that profit had gone up by %38 between January and September of 2009. Threat of Substitution:
Carrefour's threat of substitution was in place straight away as people of Russia had already tried and trusted some of the major retailers in their country already, although Carrefour did try to differentiate themselves, the Russian people did not notice much difference than other retailers other then the variety of bread. The customers were also able to find a substitute product in a market that was already saturated with many retailers offering th0065 same products, the only thing the other retailers couldn't offer was the 5,000 private label goods, although they could offer it fairly similarly but with a different name. Carrefour were not going into the market as a unique product seller, they were relying on their good corporate social responsibility and business ethics do to well, not to mention that they were also the biggest retailer in Europe and second biggest in the world.
Supplier and Buyer Power:
The supplier would have great power in determining prices for Carrefour as they deal with thousands of products and services and also operate Hypermarkets, supermarkets and hard discount stores. There would be numerous amounts of suppliers within Carrefour's logistics and it would be very hard to eliminate them because they offer over 80,000 products in particular stores. Since there is a lot of red tape within Russia also, the suppliers are usually kept and business don't look for others as the paperwork is deemed "awful" and the slightest mistake could make the company lose a lot of money.
With over 140 million people living in Russia, the buyer has great power over the seller. This is shown in figures and stats given in the abstract. Most of the big retailers have hypermarkets, supermarkets and discounted stores; this would be for the poorer class in economy. Much was said when Carrefour opened their first hypermarket, even though it was close to the city centre, it was very hard to access and it was also set up amongst a working class area were people may not afford the products. Perhaps a scheme could have been put in place where Carrefour's new customers would have felt valued and also retained; there was no evidence of this within the abstract. Market Strategies
Entry
Carrefour, the second largest retailer in the world made a daring move in 2009 to enter into the highly restricted Russian market. The market which has been valued at 725 billion dollars has never been broken into by foreign investors due to its high barriers to entry including corruption, bribery, terrain and climate. The company has been expanding ever since its creation in 1960 and has over 15,000 stores worldwide. The plan was flawed from the beginning as the market entry strategy had been to acquire 78 seventh content stores which failed. Seventh continent was a growing competitor in the market which could have help the company succeed reaching their goal of been one of the top two market leaders. This meant that the company just opened one store in the filion shopping mall but "industry experts were not impressed with the location of Fillion Shopping Mall, pointing out that though it was located close to the city centre, it was not easily accessible, not prominently visible, and was located among low-income group families". After spending another 30million dollars buying 3 new stores the company decided to cease its business venture and pull out of its plans to break into the Russian industry due to its shareholders wanting a larger return on their investment, inadequate growth and acquisition opportunities as the reasons for its exit.
Exit
An exit strategy is a means of leaving one's current situation, either after a predetermined objective has been achieved, or as a strategy to mitigate failure .The exit strategy by Carrefour was very simple cut its losses and try and save as much money as possible from its sinking ship. The opened stores remained open until they could find a suitable buyer "this was done in order to cut the costs of exit and also to reduce the penalties that it could attract for severing the contracts with suppliers and landlords." Carrefour also looked for a franchising partner in this period but that also failed.
Industry experts said that it was unexpected because it can take years to completely break into new markets and they just pulled out after 4months. But others said that it was unrealistic for the company enter at this point due to failed acquisitions it was smarter to cut their losses quickly. The market was very expensive too and the red tape which encompasses Russia never seems to give any slack. With the shareholders growing inpatient after a 30% decrease in market share in two years it was time to pull the plug on any non profiting business disregarding the time in the country. This made Carrefour also exit from a number of other prospering economies. Re-entry
Although it doesn't mean that all is lost, there is a recession in Russia and Carrefour tried to enter the market in quiet an unstable period in a very difficult country to exploit. There will have been many lessons leant from this failure which will be noted and acted upon. Carrefour now have more knowledge and can also fix where they went wrong and try to re-enter the market at a later stage. To re-enter the market the company would have to first succeed in acquiring a suitable company and then have the patience to wait to gain market leader ship rather than other short term goals. They board of directors must have a clear view about what they want to achieve and how they will do it. Discussions about paying bribes must be agreed upon and whether the pros of been in Russia can outweigh the cons. The long term financial benefits of sales in Russia can be staggering but the amount of capital and years of preparation required to break through the red tape may be too big for a company of this size at this time. A long term re-entering strategy would be to increase the size of the business by acting upon cheaper rising economies which should then suffice to challenge the Russian economy in later years. CASE STUDY
(i) "We are confident that retail business in Russia has considerable long-term potential, and the market is strategically important for the development of our company" (Thierry Garnier, Carrefour Group Executive Committee)
There were many factors involved in the exit of Carrefour from Russia. There were both internal and external factors that affected the decision to exit Russia. On the 25th of October 2009 Carrefour announced that it had decided to close down its Russian operations. The reasons that the company gave for the exit were inadequate growth and acquisition opportunities. According to industry observers the main reason for Carrefour's exit was due to the failure to acquire Seventh Continent. They state that without Seventh Continent, Carrefour did not find enough scope to grow in Russia. The retail industry in Russia was concentrated mainly around Moscow and St Petersburg; these locations were saturated with other large retailers such as X5 and Auchan. As there was limited supply of retail space Carrefour believed they could not make a significant impact on the market without major Acquisitions, proving that lack of acquisitions was one of the major factors in the exit of Carrefour.
In spite of high growth potential, there were several obstacles which Carrefour faced in entering the Russian retailing industry. Analysts believe the complicated legal framework, bureaucracy, along with corruption may also have led to the exit of Carrefour. Red tape and poor economic conditions may also have influenced the decision.
Carrefour was also caught up in bureaucratic hassles as its first store in Moscow could not get a license to sell alcohol, which cost it almost 15% of the store revenues. Legislation aimed at increasing the competition in the country was also cited as one of the main reasons for Carrefour's plan to exit.
According to Data monitor, "facing these challenges, Carrefour has probably made the right call in making an early withdrawal from the market. A dire macroeconomic environment and the strength of domestic discounters in the current climate make breaking into Russia organically a significant challenge. Furthermore, the difficulties in acquiring a local player and other market hindrances would have made Carrefour's quest to gain scale and leadership in the country a costly and uphill struggle."
Reports in the French newspaper "Le Monde" suggested that the top investors were insisting Carrefour pull out of Russia, China and Brazil so they could regain their investment. Many analysts opined that the withdrawal from Russia meant that Carrefour remained committed to its goal of attaining a leadership position in the markets in which it operated and exiting the countries where it did not find the opportunity to be among the top retailers in a span of a few years.
(ii) "Stores in emerging markets are the only ones doing well and offering good growth prospects, so selling them makes no sense other than making short-term financial gain." Yes I do agree with this statement. Analysts have said that Carrefour spent three years researching the markets in Russia. This should have been long enough for them to fully understand the difficulties of retailing in Russia. At the time of entering, Russia was experiencing a recession so Carrefour should have known that it would be difficult. Between 07 and 08 the retailing industry in Russia experienced growth of 27.5%. As of 2009 Russia was Europe's fastest growing consumer economy and by 2012 it is expected to overtake the UK and Germany in terms of retail sales. These figures show that it makes no sense to leave such a promising market. This growth was fuelled by high disposable incomes by the Russian population.
According to Jamie Vazquez, an analyst at JPMorgan Chase & Co. in London, "Turning around the hypermarkets in a deflationary environment and with a weak price is not going to be easy". Carrefour knew at the time that it would be an uphill struggle to gain market share in the Russian market, and that it would take time to do so, four months was not long enough to decide to exit the market. In September 2009, a report in Le Monde mentioned that Carrefour was under pressure from top shareholders to pull out of all emerging markets. They also go on to say that they were under pressure to leave the lucrative market of Latin America from top shareholders. I believe that even though the long term prospects were potentially profitable in Russia, the shareholders forced them to pull out due to a number of factors, such as; failure to acquire Seventh Continent, and failure to gain leadership in the market. Due to these factors the top shareholders saw the exiting of the markets as the best option in order to make a short-term financial gain.
Related Topics