Business Process Integration in Maritime Fleet Management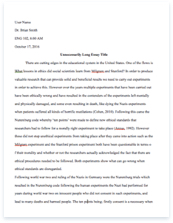 The whole doc is available only for registered users
A limited time offer! Get a custom sample essay written according to your requirements urgent 3h delivery guaranteed
Order Now
In the maritime sector there are several IT companies offering a wide variety of software packages supporting business processes specific to fleet management. The aim is to ease the management decision making process and help the ship's crew with their tasks. The most common applications include voyage planning, spares inventory, purchasing, ship management, route planning, container loading, cost tracking, loading calculations, accounting, cargo loading and training.
The result is that Maritime IT systems purchased and in use by ship owners and operators currently consist of a combination of applications from many different software vendors using different software platforms/processing hardware and interfaces. As such they are not necessarily compatible and do not, as a whole, offer optimized performance or result in the most efficient use of information for decision making. The requirement, unchanged for many years now, is for integrated fleet management systems which includes all the functionalities listed above but with seamless integration between the packages. The architecture of future integrated fleet management systems should be such as to ease the introduction of new business software packages as they become available. Modularity and standardization are key parameters in such a system, but it would be important to analyze why such methods have not work up to now. This study will review the currently available software packages and the early fleet management systems now becoming available in terms of their applicability to future integrated fleet management systems and the implications to business and ship operations. Key areas to be addressed include detailed process models in the following areas:
• Chartering
• Fleet Scheduling and voyage management
• Maintenance and Purchasing
• Crewing
• Compliance management
• Integrated process models (extending to all the process described above)
• Integration and optimisation technologies with specific reference to the synchronisation of the main schedules under which a shipping company operates (the crew schedule, the fleet schedule, the maintenance plan, the delivery schedule of spares, other supplies, and the financial budget).
Following advantages are profitable and competitive for a shipping company
Automate/eliminate manual steps
Retyping information
Manual quote handling/comparison
Faxes and e-mails
Chasing confirmations
Reduce costs
Lower cycle times
Lower inventory/disposal costs
Improve contract compliance
Lower percentage of urgent deliveries
Lower communication costs
Improve information flow
Avoid delays in shipments
Reduce mismatches between order/deliveries
Better information for contract negotiations
Less "back and forth" with supplier
Achieve supply chain collaboration
Establish/track key performance indicators
Improve reporting
Increase transparency
Satisfy corporate governance requirements
Shipwide information collection is now possible and this can be transmitted in real time to shore based operation centres. Large quantities of real time, accurate data can be made available on each individual vessel concerning the voyage/route, Ports of call, state of health, performance, cargo-related information, etc which can be analysed and the results used in the business processes of the owners/operators to optimise efficiency, reduce costs and risks, and improve safety. This enables operators to manage and plan their fleet operations from ashore and to take any necessary actions as the need arises Fleet management systems also enable operators to establish common operating standards and procedures across their fleet of ships to ensure industry compliance, consistent performance and safe, reliable and environmental friendly operations.
Scope
The European Union is committed to supporting the maritime industry which provides a major contribution to the competitiveness of European business and has adopted a global strategy to improve the European fleet's competitiveness which is a major facilitator for international and worldwide trade. The European Union's Transport Logistics Action Plan proposes a Single European Transport Document to streamline cargo and traffic information exchange between authorities and between authorities and other stakeholders. There is also a need to convert completely from the use of paper documentation to electronic messaging; this is being achieved in some quarters. CargoDoc, an electronic Bill of Lading developed by Electronic Shipping Solutions has been used for the first time recently.In order to provide an efficient and competitive maritime industry there is a need to ensure that all stakeholders are kept fully informed and updated of events, The European Commission supports the use of advanced and interoperable IT systems to support activities such as booking, invoicing, tracking of passengers and cargo.
In recent years, a number of information management systems have been developed or are under development in the maritime sector which satisfy the needs of small clusters of stakeholders. These tend to be autonomous and are not always capable of communicating and inter-acting with each other and hence the efficiency of information transfer between stakeholder clusters is limited. Interoperability is restricted. A requirement therefore exists for improved information management across the maritime sector and this is now being addressed and promoted under the European Maritime Transport Strategy.
Future fleet management systems which are used by ship owners, operators and managers to run their businesses and fleets will need to be have suitable interoperability capabilities to enable them to interface and exchange information efficiently with the information management systems of external bodies and organisations (such as AIS, LRIT, customs, port authorities, administrations, vessel traffic management systems etc) as well as within their own organisations. It is important therefore that stakeholders and, in particular, suppliers of maritime fleet management ICT systems, understand the future strategic maritime information exchange and management processes being promoted by the EU through some Initiatives.
One of the recent most available product is AMOS Business suite (ERP) for maritime industry:
Once supplied separately, now all Amos modules are integrated into one AMOS Business Suite, thus providing a remarkable tool for ship management:
_ AMOS Maintenance & Purchase
_ AMOS Quality & Safety
_ AMOS Voyage Management
_ AMOS Personnel Voyage
Following are the AMOS architecture:
Single Site version, to be used on board LAN or ashore LAN without any external connection Network version, to be used on board LAN with a connection to ashore LAN installations Extended Network version, to be used onboard LAN with a connection to several ashore LAN sites (local Navy headquarters, Shipyards, Contractors)
Purchasing and Inventory
The Purchasing and Inventory functions, in terms of fleet management, entails all the activities related to the purchasing of spares and services so that delivered product is fit for purpose and meets the required specifications and is available in a timely manner. Activities include: · Raising and reviewing requisitions
· Raising purchase orders
· Approval and payment of invoices
· Managing vendors/subcontractors and approved suppliers lists · Maintaining list of suppliers prices, performance
· Raising and reviewing requests for quotations
· Manage inventory/stock levels, raising product receipt notifications · Perform budget tracking and forecasting
Application software currently available provides full control and management of all purchasing/inventory data throughout these processes and provide interfaces with other departmental systems such as accounts (for financial information) and maintenance planning (availability of spares etc). Such systems provide greater visibility of information and the accurate, detailed information available enables faster decision making and supplier response time as well as accurate spares tracking.
Below is a comparison between conventional procurement and example of integration using Ship Serv.
1. Traditional procurement
2a. Integrated approach
2c. Integrated approach
Maintenance and Repair
It is essential for ship owner/operators to maintain an efficient operational fleet of vessels to maximize returns and to maintain their reputation for the provision of good service. Well planned maintenance reduces repair costs and time out of action and can reduced the risk of accidents; it also ensures that the vessel is compliant with the requirements of classification societies, regulatory authorities and equipment manufacturers. The conventional method of carrying out maintenance and repair is based around planned maintenance and many owners operate a integrated Planned Maintenance System . Such systems apply to onboard equipment/machinery/hull and ease the task of planning, execution, monitoring and documenting associated with maintenance and repair. In order to optimize the maintenance process and further reduce costs, the trend is now to move to preventative maintenance, which is defined as 'the maintenance carried out at predetermined intervals or corresponding to a prescribed criteria and intended to reduce the probability of failure or the performance degradation of a component.
The emergence of condition and performance monitoring systems is making a significant contribution to the move to predictive maintenance. In terms of fleet management, on-board systems can provide real time information, via communication links, on the state of health of a vessel enabling shore based offices to advise on actions to be taken, carry out trend analysis, ensure that the appropriate spares/services are available when a vessel comes into port to minimize down time and costs. It is also possible to apply the process across fleets of vessels. DNV and AMOS system supplier SpecTec have launched an all-in-one planned inspection and maintenance system for ship structures.
AMOS is a system that crew and management are already familiar with, and in combination with DNV's Hull Integrity Management system, the software's accessibility further simplifies inspection planning, reporting and monitoring. The new combined application uses the DNV vessel-specific hull inspection forms and procedures that come as part of the Hull Integrity Management (HIM) system. The easy-to-use software has unique 3D inspection and reporting functionality that helps with the early detection of defects so they can be dealt with before they lead to costly off-hire time. Hull inspection data is automatically synchronised by AMOS data communication so that it is available to crew, managers, charterers, inspectors and specialists. The system meets ISM, TSMA, OVMSA, OCIMF and vetting requirements.
Fleet Scheduling
A Fleet contains a number of Ships of different types (e.g. tankers, bulk-carriers) and can be subdivided according to geographical/topological criteria (Mediterranean fleet, Atlantic fleet etc.). A ship, which can be a member of several fleets, is usually chartered for transferring cargo (which may be multiple types) from a one port to another. Ship owners/operators plan and allocate a schedule for each voyage for all ships in a fleet and prepare short term and long term plans and schedules for their fleet(s) of ships. Fleet scheduling has traditionally been carried out using spread sheets and manual decision making but while this can be handled for small fleets, larger fleets make the task of optimising fleet schedules too complicated to be carried out manually. Ship scheduling is the most detailed level of planning fleet operations. Aspects to be taken into consideration in planning and generating a voyage schedule include: · List of ports to be visited during a voyage
· Types and quantity of cargo to be transported
· Agent, brokers and suppliers to be contacted and services and facilities required at ports
· Initial route planning, speed, estimated fuel requirements
· Anticipated weather and sea conditions
· Turn round time in ports, available berthing windows (estimated time to berth (ETB) and estimated time to departure (ETD)
During a voyage there is a need to :
· Update voyage plans and routing
· Provide vessel position and tracking information
From a fleet planning and scheduling aspect, Ship Operators need to have at their disposal: · Voyage schedule for, and details/statistics of, each vessel · Position and track of each vessel in real time
· Performance information on each vessel
· Information on all ports visited
· Information on all agents and brokers
· Information on suppliers and bunkering
· Cargoes to be transported
Software packages and process modeling take the above into consideration so that the information required by the various stakeholders is readily available in a timely manner to ensure that the logistics chain works efficiently. Accurate fleet and ship scheduling can contribute to a reduction in operating costs and thus yield increased profits.
The optimization can be done by integrating systems among Ports, Owners, Class, IMO etc. so that a single data entered once and retrieved from anywhere in the supply chain.
Quality and Compliance
Quality, Compliance and Safety Management are essential processes in shipping companies which have to comply with the demands of statutory regulations, standards laid down by maritime organisations such as the IMO (ISM Code, SOLAS, MARPOL), TMSA, Standards bodies such as ISO, and the requirements of classification societies. These aspects are particularly relevant to fleet management which control vessels in international waters; international and national regulations co-exist which overlap and have inconsistencies, reporting formats differ and compliance enforcement agencies are organised differently in different countries. These activities generate substantial amount of administrative work which can be considerably reduced by the use of appropriate business integration.
Typical suppliers of fleet management application software are: ABS Nautical Systems – offers fleet management software solutions to maritime industry for managing the principal operational expenses associated with a vessel, boat or offshore rig. Solutions are offered covering areas such as: · Maintenance Management
· Supply Chain Management
· Workforce Management
· Safety Management
· Supporting Solutions
BASS – which is based in Norway, is a leading provider of fleet management software for ship owners, ship managers, and operators of rigs, FPSOs and offshore units world-wide. BASSnet 2.6, its latest fleet management system, which is based on Microsoft technologies and the Microsoft.net platform, is a powerful, integrated software suite designed to assist ship owners, ship managers and offshore companies in managing their companies and includes modules covering activities such as: · Maintenance
· Procurement
· Document management
· Operations
· HR management
· Quality and safety management
· Risk management
· Self assessment (TSMA)
· Accounting
· Report generation
Overview
An integrated fleet management system should essentially be a comprehensive suite of software (which should include all the required discrete software packages described in section 6) seamlessly integrated to provide shore based management, onboard crew, other vessels and shore based authorities with the relevant information to ensure optimised fleet efficiency and safety. It should be possible to customise the generic software suite to suit individual company's specific requirements, for example, in terms of vessel type, cargo, environmental conditions, shipboard machinery/systems, and internal company procedures and policies. Ship owners should be able to select and procure an integrated suite of modular software packages that provides a single solution to satisfy all main areas of their operations and business.
The benefits of implementing integrated fleet management systems based on the latest ICT technologies include: · Provide user friendly man-machine interfaces
· Enable common operating standards and procedures to be applied across the fleet. · Provides an efficient and cost effective means of process improvement and bench marking · Ensure compliance with the increasingly maritime regulations · Provides a means of sharing common information
In future, ship owners and operators, in addition to having their own internal information systems, will need to communicate and exchange information efficiently with an increasing number of external maritime stakeholders such as: -Classification societies and regulatory authorities
-Charters, shipping agents and brokers
-Port authorities and flag states and navigational services
-Suppliers (such as financial and insurance services, shipyards, engineering services, stores, bunkers etc)
Future integrated fleet management systems should, therefore, have the interoperability to ensure the operation and information exchange capabilities envisaged in the common information sharing environments in the proposed e-maritime, e-navigation, e-freight, ecustoms scenarios. Important aspects of information exchange are the actual interfaces, message formats and information exchange protocols which will be used in this new maritime information scenario. Different standards currently exist and there is a need to standardize for the future. In addition, information systems will need to communicate with each other on a more flexible basis both in terms of an increased and changing number of information systems which need to communicate together and the different levels of legacy and new enabling technology and software employed.
Conclusions and Recommendations
· The maritime industry is slow to invest in the latest ICT technologies and information systems with the result that current methods of information retrieval and usage are slow, expensive in manpower and potentially a source of errors which could affect safety and security. While significant strides have been made in recent years in simplifying and automating maritime administration and business information, the major stakeholders do not operate as a cohesive group and tend to operate separately· The current state of the art in fleet management systems is such that there are several suppliers which claim to provide 'integrated fleet management systems' but while these combine many of the software applications which go to make up a total system, few provide a full set of fully integrated software. · The market is essentially made up of smaller software companies which provide specific application packages (e.g. planned maintenance systems (PMS)) which have to be interfaced with software from other suppliers to make up a composite fleet management package.
This often results in ship owners purchasing application packages from several suppliers to make up their own fleet management systems which can result in inefficient and sometimes incompatible systems. · Future fleet management systems must be capable of operating on legacy ICT equipment while having a future proof capability and must be capable of interfacing with existing standard back office ICT (e.g. purchasing, accounts). · Adoption of information exchange standards are essential for the efficient and cost effective integration and operation of fleet management systems with other maritime information systems. In terms of messaging formats, a version called Shortsea XML, specifically adapted for the maritime sector, is being proposed as the preferred messaging format and is being supported by EU initiatives such as SSN and e- Maritime.
· The EU Initiatives put in place to ensure the future of maritime transport, such as e-Freight, e-Customs, e-Navigation and in particular, the over-riding e-Maritime Initiative, will facilitate the change to the use of ICT, and integrated electronic information management and exchange. · Both the EU's e-Navigation and e-Maritime Initiatives and the IMO promote the concept of a single window approach for common reporting and ease of access to information in order to reduce the manual paperwork which reduces potential errors.
Related Topics