Business Management Internal Assesment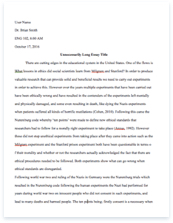 The whole doc is available only for registered users
A limited time offer! Get a custom sample essay written according to your requirements urgent 3h delivery guaranteed
Order Now
With the recent economic turmoil and with recession gripping the world, it is getting increasingly difficult for Orchid jewels to survive in their current market, manufacturing. Due to this, they decided to move into domestic retail market, as that would cut their costs and would maybe put the firm in a better financial position.
Moving into a new market at such a time seemed like a big challenge for the firm. With people hesitating to spend due to large scale of unemployment and fears of recession, it is a difficult decision to make. But they could also consider retailing as jewelry is now being considered as a worthwhile investment as currency is not stable and also at a place like India families are always buying jewelry in large quantities for all major occasions such as weddings, etc.
They also had to come up with an accurate marketing mix to be successful and to be established in the long term. Therefore, I worked on 'How could Orchid Jewelz modify its promotion mix to launch its products in the domestic retail market for branded jewelry?' I went about this project by conducting a survey of local women and analyzing the data based on the survey. I took help of some business tools, such as the Ansoff matrix and the STP analysis, to analyze the market. From the research work, it seems that the market would be ready to welcome them as people have started buying more jewelry recently for purposes other than investment. Jewelry is perceived as a luxury good that is also a fashion statement among women today. The firm should go ahead with opening a retail store. The firm does not need to modify its manufacturing as they already manufacture design and quality that meets the demand of people. They just need to modify their promotion. They need to aim at the high-end crowd and present their product as trendy and fashionable. This would increase their profits and give them a brand identity.This project has helped me learn a lot about the functioning of the market and helped me gain a broader perspective of business management as a whole.
RESEARCH PROPOSAL
Research question-
-How can Orchidz Jewels modify its promotion mix to launch its product in the domestic retail market for branded jewelry?
Rationale for study-
-The firm, Orchidz, a manufacturer of diamond jewelry, faced a fall in profits due to the global recession, which caused the domestic retailers and exporters, to whom the firm was supplying to, to cut down on purchases. Considering alternatives, the firm decided that it wanted to enter the retail sector of branded jewelry in the Indian market as they saw a high potential for their firm there.
The trends of the Indian markets are changing and according to the surveys conducted by other firms and magazines, more and more people are becoming brand conscious. Moreover, because the company's USP is their unique and appealing design, it would be beneficial for them as they would be able to attract more number of customers.
Being in the retail sector would allow the firm to interact with the customers directly and cater to their needs according to their specifications. This would be a good option, as they would be shortening the distribution chain, which could lead to higher profits for them.
Getting a brand identity would give them a competitive edge and the brand would get more recognized.
Theoretical framework-
For the framework, I would like to take help from the following:
-SWOT analysis
-Ansoff matrix
-STP analysis
-marketing mix with emphasis on promotion techniques
Methodology-
-primary research
1. interview with the manager of the firm
2. survey of target audience through questionnaires
3. survey of the retail sector of the market for jewelry
-secondary
1. Collect data from the internet if needed
2. read material from books
3. refer to previous research done for market facts
Anticipated difficulties-
Possible solutions-
– Not being able to fix interview with the director on the date I decided
-People not wanting to answer the survey and being suspicious
-no. of people for the survey would probably inadequate
-time limitation for doing the report
– reschedule my appointment and do some other work instead as to get time later on
-assure them that I am doing it for a school project by showing them my school id
– take an approximate to get a general idea
– make an extra effort to do it in time
Action plan-
August- 08
6th: select a business for which I would get the maximum information without hassle
7th: pin-point a specific problem of the business
8th-11th: prepare a research proposal
12th: prepare a survey for prospective customers
13th-23rd: carry out the survey
25th: compile the data
26th-30th: analyze the data
September- 08
2nd-3rd: form a framework to organize the report
4th-20th: work on the report- analyzing and compiling in the desired format
21st: submit 1st draft
25th: receive corrections
26th-29th: improve the report by making modifications
30th: submit final draft
INTRODUCTION
The firm 'Orchid jewelz' is a jewelry manufacturing company. It was started by Mr. Ashok Sapra and Mrs. Archana Sapra in 2004, and has grown a lot since then. They started of with 3 people but now have an efficient team of 20 employees helping their company grow. When they started off, they were only manufacturing small earrings but now they have moved on to a wide variety of diamond jewelry consisting of rings, pendant sets, bracelets, et cetera. Their USP is their design, which is innovative and unique, and appeals to today's generation. Until now, they had been supplying the jewelry manufactured to retailers locally as well as nationally and to exporters around the country.
However, as the times and trends are changing, they are considering opening their own retail outlet under a brand. This will also enable them to expand their business and give a brand identity to their firm. It will also shorten the distribution channel and lead to higher profits for them. They will have the advantage of having the same product too; they will not have to enter a new product range, just diversify it according to the people's needs.
As jewelry is a luxury product, they can keep premium pricing.
MAIN FINDINGS-
The majority prefers real jewelry. However, real jewelry is more famous with women over 30 than women under 30.
Over here too, we can see that the majority prefers light jewelry. However, if the company ever had to consider manufacturing heavy jewelry, they should aim mainly at women above the age of 30.
The main purpose of buying jewelry for women below 30 lies in making a fashion statement, whereas for women above 30, jewelry is for occasional use.
Some people in both categories buy it for everyday use and even few buy it as an investment.
Moreover, a very little percentage of people above 30 buy it for gifting.
For women below 30, the preferred place for buying jewelry is brand showrooms, then comes the local market and family/friends, and a very few of them import jewelry.
For women above 30, family/friends and brand showrooms is the main preference, then is the local market and none of them import.
Most women below 30 like to stay updated with the current trend, therefore, they buy jewelry more often, whereas most women above 30 give some time before buying new jewelry.
When buying jewelry, for both age groups, the main consideration is the design, then style and then price. Other considerations such as weight and brand are important too, but not as much.
Women below 30 like white gold, whereas women above 30 like plain gold more. Either age group does not prefer silver so much.
Both the age groups prefer a combination of precious and semi-precious jewelry. Then is jewelry made of only diamonds. The least preferred are only other stones.
The jewelry most famous with all women is earrings, next are rings then pendants. Next come chains, necklaces and bracelets, which are comparatively more liked by women above 30 then women below 30.
Most of the women below 30 do go to jewelry shows once a year and some more in a period longer than that. Quiet a number of women do not attend shows at all and some attend all the shows there.
In the category of women above 30, most of them attend shows in a period of more than a year.
Most of the people do not buy jewelry from fairs, though a comparatively small percent of them do. If they want to benefit from jewelry fairs then probably they should target more of the younger audience than the older one, keeping in mind that the package and deal should appeal to both as the older ones are going to be the ones buying for the younger ones.
Majority of the people hear about brands through the magazines and televisions. Therefore, it would be the wisest to advertise through those mediums. Next come newspapers and word-of-mouth. The company can advertise through the newspaper but on a lesser scale and have to maintain their reputation to benefit from the process of people knowing from each other.
ANALYSIS
Ansoff matrix
Products
Existing
New
Existing
Market penetration
Product development
New
Market development
Diversification
Ansoff matrix is basically used to place the firm in one of the above categories, in relation to new or existing products in new or existing markets, in order to form an appropriate growth strategy. It gives a futuristic view.
In this case, the firm is launching the same product in a new market so it falls in the 'market development' category. It needs to devise a marketing strategy accordingly.
The firm's focus is reaching the target market through a different, more direct distribution channel. It is going from manufacturing to retailing for the same product range.
STP analysis-
STP stands for Segmenting, Targeting and Positioning. It is done in order to find out what the firm is focusing at. At once, no firm can cater to the needs of all people so they need to recognize the segment of people they want to target and also how will they position their product in the minds of people.
Segmenting is breaking up people in small groups according to, for example, demographic, behavioral, geographic and psychographic dimensions.
The firm, Orchid jewelz, should segment the market according to demographic and psychographic segments.
In the demographic segment, they should concentrate on the income segment in relation to the gender and age group segments. The product line for the firm is specifically for women for different age-groups, such as teens, young adults and adults.
According to the psychographic segment, they should focus on status and values.
Jewelry is a luxury product and is aimed mainly at the high-class segment.
Type of segmentation-
Segment 1
Segment 2
Segment 3
Demographic
Age- 16-50
Gender (f)
Income: below 30,000
Age- 16-50
Gender (f)
Income: 30,000-50,000
Age- 16-50
Gender (f)
Income: above 50,000
Psychographic
Status: not brand conscious
Values: value for money
Status: brand conscious
Values: fashion statement
Status: brand conscious
Values: fashion statement
Targeting- differentiated marketing
Based on the survey (attached) I carried out, I could identify three main segments. According to the firm, the most lucrative one seems to be segment 2. The income level is perfect as people whose income level is below 30000 do not have the purchasing power, and they would also not look at the designs and focus more on the price factor. The income group of above 50,000 is again not appropriate as, as soon as the income level gets high, preferences change to customized jewelry.
Also those in segment 2 buy jewelry in accordance with the design as they are more concerned with making a fashion statement and are brand conscious.
Positioning-
For this firm, positioning will be done in relation to the income group, age group, status and values. The firm is targeting the income group of 30,000 to 50,000 for the age group of 16-50 yrs. According to the survey, in that segment, people are brand-conscious and people are concerned with making a fashion statement.
Perception map-
Quality
High
Low
High
Premium brands
Cowboy brands
low
Bargain brands
Economy brands
Perception map in generally drawn in order to place the product in one of the above categories in order to find out how the brand is perceived by people.
In the perception map, the firm will position itself as a 'premium brand' as the firm offers high quality products at a high price. Placing the product in the premium brand category gives a competitive edge to the firm
4 P's
According to the survey, I have formulated this marketing mix for the firm–
Product- according to the survey conducted, the product line for Orchid jewelz should be light jewelry made with a mix of precious and semi-precious stones, as the majority prefer that. The most liked metal is white gold so that should be the main base, though there should be products of other metals too. They could have different product range for different age groups to attract a wider audience. They could maybe have exclusive light jewelry for the younger generation and slightly heavier and more tradition for the older generation.
Price- according to the survey, all of the target audience is brand conscious and they buy jewelry mainly for making a fashion statement, they will not mind paying a slightly higher price. Therefore, the firm can charge premium prices. In addition, a high price places the product at a higher level in the minds of the people and they start perceiving it as a high quality product. This could enhance the image of the business and increase profits.
Promotion- According to the perception map, the brand is to be promoted as a premium brand. Therefore, the firm should position themselves as a high-class brand in people's minds. In reference to the survey conducted, more people find out about brands through televisions and magazines, so the firm should focus on above-the-line advertisements. Likewise, the firm can place some exclusive advertisement in the magazines, such as Femina or Vogue, which are read by the target market. They can also advertise on television as it makes people more aware about the brand on an everyday basis.
They can promote their brand as an upcoming youthful brand, which appeals to women of all ages. They should also let people know that they know the difference between the needs of different age groups and make jewelry according to their needs. They should keep in mind that the jewelry with designs for the younger generation should also appeal to the older generation, as they would be the ones paying for it. They should see the value for their money.
In addition, when they open the store, the ambience of it should be sophisticated yet comfortable. People should not feel awkward coming there. Maybe there could be welcome drinks and staff should be at hand always to attend to people. The staff should wait on the customers but should not intrusive, people should get space to just look around too.
They should promote exclusivity.
Place- the company has already identified the place, which is where the crowd goes on a regular basis. I recommend them to stick to that as is it quite a happening and attractive position.
RECOMMENDATIONS –
* I recommend Orchid jewelz to go ahead and open a retail store as all the findings supports that notion.
* According to the survey and analysis, I think that the firm should stick to its current product range and focus mainly on strong promotion techniques. They need to make people aware and create a brand image for their company.
* The firm should also change its prices from normal to premium. Where good designs are concerned, people are willing to pay a higher price. Besides, with a high price, psychologically, the firm would get a higher brand image.
* The firm should keep in mind the competitors who could hamper their growth, as they are already long since established, but if the firm differentiates and approaches the market in a systematic way, it would not be very difficult to establish and gain customer loyalty.
* It is also a good time for the firm to focus on the domestic market as currently the world is in a state of recession. Due to currency getting unstable, more and more people are looking at jewelry for investment purpose.
BIBBILOGRAPHY
1. course book- B & M- Paol Haong
2. www.orchidjewels.com
APPENDICES
SWOT Analysis
Internal factors
Strengths-
1. specialized in light weight jewelry
2. has contemporary designs, those accepted on a larger scale
3. manufactures for a large number of retailers
Weaknesses-
1. heavy jewelry not manufactured
2. low capital
3. lesser number of skilled labor
External factors
Opportunities-
1. recognition through jewelry fairs
2. chain of retail outlets
3. giving out franchisees
4. targeting the international market
Threats-
1. present jewelers in the brand category
2. trend shifting towards artificial jewelry
3. competition from traditional jewelers *
* the firm needs to be vary of the already established competitors such as divine, Kalajee, Motisons, etc. as it would be tough to penetrate the market without a good previous understanding of them. The firm would also need to differentiate themselves from these to make a place for themselves and stay put in the market
Related Topics