Brick and Mortar study case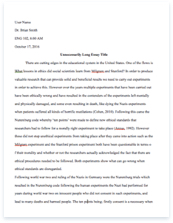 The whole doc is available only for registered users
A limited time offer! Get a custom sample essay written according to your requirements urgent 3h delivery guaranteed
Order Now
1. Based on the article, what do you think are the supply chain implication on the 'brick and mortar' retailers in Australia if Australians prefer to shop online?
New technologies were created whereby consumers started buying products without actually having to leave their houses. Physical stores became an outdated business model and the supply chain as a push-based system were turned into a push-pull based system whereby manufacturers only start manufacturing finished products after a purchase order is placed online by the customer. The product displayed in shelf is no longer considered necessary and a combination of fix real estate cost and inventory became considered as a highly competitive disadvantage to retailers.
If Australians prefer to shop online, most of the brick and mortar retailers physical store will struggle to survive considering that only few can cope with a decline in revenue of about 20 or 30%.
Brick and mortar companies deciding to make part of e-commerce would adopt a high complex supply chain structure where instead of sending their products to a retail store, they would have to send it to dispersed customers in multi-locations.
Retailers could either have their own warehouse and look after their own distribution operations or use a third-party logistics company to run the distribution, warehousing, shipping, customer service, payment processing and internet orders fulfilment like Wall-Mart did with its online store.
Amazon for instance, the world's largest online retailer owns several warehouses across Seattle, Washington and manages others retailer's products by using an efficient computerized inventory system. Their warehouses use a bar-code system that allow manual workers to identify and match all orders, pack and weight them at the distribution centre efficiently therefore, providing great responsiveness and fulfill orders in short lead times. Their distribution however is outsourced. Amazon uses United Parcel Post and US Postal Service to deliver its products.
2. The supply chains within Australian industries are affected by the health of the Australian economy. Discuss this statement with examples.
Australian fashion boutique companies such as Myer and David Jones are currently severally influenced by the health of the Australian economy therefore their supply chain is also affected by it. The consumption in those sectors depend on the households buying power and consumer confidence as well as external trends such as level of the Australian dollar. However, even though Australia have had the highest economic growth amongst other developed countries in the past 3 decades, reasonable levels of employment and interest rates cuts, those industries still couldn't elevate their sales considerably.
Those companies still haven't taken online commerce into all seriousness. As a result of that, they are losing their market to other online overseas retailers such as Macy's and John Lewis.
David Jones CEO, Paul Zahra announced last year a set of changes in their retail chain in order to improve sales and cut costs. This transformation included, building an online commerce with up to 90,000 products on sale online. They also broadened their variety of products to phones, social media in the hope of overtaking their rivals.
Zahra however still pins his hopes for a recovery on David Jones sales by providing a better level of service in-store, low prices and celebrity events. therefore bringing customers back to their brick-and-mortar stores.
In addition to that, fashion companies want the Australia government to tax imported goods bought from external online retailers to protect the local industry and keep job security.
References:
Campbell Phillips, Power Retail Newsletter, 'Expert Predictions: The Demice of Bricks and Mortar Retails' viewed on 30th August 2013,
Amazon Official Website, 'Why fulfillment by Amazon?', viewed on 30th August 2013,
Emma Aberici, ABC News, 'Online retailers are losing the race' viewed on 30th August 2013,
Kath Walters, LeadingCompany.,'David Jones is making big chance: is this Paul Zahra's last chance?' viewed on 30th August 2013,
Kath Walters, Financial Review, 'Retail Rescue for David Jones' viewed on 30th August 2013,
Related Topics