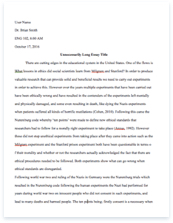 The whole doc is available only for registered users
A limited time offer! Get a custom sample essay written according to your requirements urgent 3h delivery guaranteed
Order Now
The Anglo-Saxons values, is the comitatus mutual loyalty between the king and the kings men. Beowulf an epic hero, shows the potential of a true epic hero and the values of Anglo-Saxons. Loyalty, Heroism, Boasting, Generosity, Honor, and Anglo-Saxon women are all the values that Beowulf show in the poem Beowulf, helping make Beowulf look like an epic hero. Beowulf fending off and fighting off fierce creatures, like Grendel, the man eating monster, Grendel's mom, and also the Dragon, fighting for what's right and ethical. From right and wrong, Beowulf shows why he is the King of Danes, and why he deserves to boast in the Herot and to all of the King's men. Loyalty shown as one of the values in the Anglo-Saxons values is honored thru Beowulf because he shows that no matter what, you can always count on Beowulf to fight for you and fend off the monsters.
In the epic poem, Beowulf fights off a dragon for his men because one of his men stole the dragon's treasure, in retaliation the dragon terrorizes the town's people and killing them. The quote, "He must fight a dragon who, angry because a thief had stolen a jeweled cup from the dragon's hoard of the gold…" (Beowulf Pg. 43, Italics). This showed that Beowulf cares about his people, as he is, the King of Danes for a reason and would always stay loyal and even die for his people. Heroism in this story, shows how Beowulf is just like Superman, without the super power, of course. In the line "eyes were watching his evil step, waiting to see his swift hard claws" (Pg.32 Line 419-420). Beowuilf shows no fear and remorse, in fact he's boasting on fighting against Grendel and kills the man-eating monster.
Boasting was a common thing for heroes of all to do, and also done much by Beowulf, as he had the rights to do it as well, in the Herot (Mead Hall). In the lines "My older brother, a far better man, that i had died and dying made me" (Pg.26 Line 201-202) shows how he can really care-less about what other people think, as long as he shows he's superior. Beowulf explains how he can/will kill any monster and is above all. As the King of Danes, he shares the riches, honor, and also feasts his men, for the return of loyalty. This shows how he's generous and gives away wealth just for something so small in return, but in his eyes is a very important thing.Honor in Beowulf shows how Beowulf fights for the things he think is ethical and right to the human society.
As Beowulf aged by years, he still stands tall and fights for his men, because at his current state in his 50's his still fends off a ferocious Dragon, and even though he gets fatally wounded and dies, he still took pride and fought with everything he got. In the Quote, "The Dragon coiled and uncoiled, it's heart urging into battle" (Line 710-713 Nexus learning), shows he is ready to battle and fight the fight of his life. Anglo-Saxon women helped men take care of their childs and were peacekeepers to hold everyone in place and steady, so volience wouldn't break out. Beowulf, a loyal, heroic, generous, and boasting hero with Anglo-Saxon values. Beowulf expresses each one by doing different things, whether it was fending off evil monsters, or helping out his men with riches and wealth. In my opinion, Beowulf is epic and shows all of the Anglo-Saxon values and is a real hero.
Related Topics