Benefits of Technology Use in Education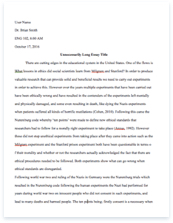 The whole doc is available only for registered users
A limited time offer! Get a custom sample essay written according to your requirements urgent 3h delivery guaranteed
Order Now
In 21st century classrooms, it's not uncommon to see students with their heads buried into laptop screens, or constantly pulling out their smartphones. In fact, technology use in education is becoming increasingly integrated within learning environments from kindergarten to college campuses. The application of technology in educational environments can aid students through its flexibility to different learning styles, foster higher levels of student motivation, and create a learning space that is both engaging and enjoyable.
There are many different kinds of learning styles, and with the use of technology each of these learning types can be accounted for. Aural learners depend on lectures and discussions, while kinesthetic learners respond to physical activity and interactive objects. There are also visual and verbal (reading/writing) learners. The purpose behind defining each person's learning style is to identify the way that allows us to learn best. (Chick) With the integration of technology, we can accommodate each of these learning preferences. Powerpoints cater to the needs of verbal learners, while videos and film can help aural students. However, a student may benefit from a combination of more than one learning style. Technology can also incorporate this need as well. There is no limit to education when technology is blended into its system. Keeping in mind that each student is unique is a very important factor for a teacher or school system to consider. This also goes beyond learning styles, and involves student behaviors within a classroom and between their peers.
With the addition of technology, students tend to show higher levels of motivation towards learning. Student motivation is greatly dependent on the type of activity at hand, and a person's mindset towards a particular task will affect how they understand the information presented to them. Here, it is important to keep in mind the learning process is different for each and every student. When using laptops or mobile devices, students are often much more inclined to actively participate, enjoy, and take away a larger portion of what they have learned. This is more commonly an interactive form of learning that also allows students to work at their own comfortable pace. (Davison and Lazaros, 2015) Taking into account learning styles while combining it with helpful technology and collaborative techniques will effectively keep motivation levels raised.
Technology offers simple, easy ways to easily interact with peers and teachers, especially when considering the busy lives of students today. The millennial generation are becoming increasingly familiar with how to use technologies like the iPad, tablets, smartphones, etc. These individuals tend to center around independence, sociability, and autonomy, showing how the digital age has affected their behaviors in the classroom. (Yeona) Schools should support this enthusiasm towards digital involvement rather than "shying away" from it. With the aid of technology, this can be achieved.
Learner enjoyment is another factor to consider in the learning process that goes hand-in-hand with motivation. Technology brings excitement and a new level of interest to learning, necessary to keep students actively engaged with their lesson. Proper social interaction is a huge factor in feeling happy as well. Many students who would normally withdraw from social situations can find a place they feel comfortable to interact with others. Discussions posts, forums, and email are all forms of contact that students can take part in so that they become engaged with their classmates. (Yeona) However, conventional teaching techniques do not always advocate the best response from students. Many students lose interest during long lectures or while reading long textbook chapters. Technology use helps to increase student engagement, through enjoyable activities that still teach and challenge the learner. With this blend of social collaboration and technology, students can truly get a sense of enjoyment while still taking hold of new information and concepts.
While some students may find that technology helps them to learn in new, interesting ways, having laptops and other smart technology creates a new type of distraction in learning environments. It also can lead to a decrease in student self-discipline, as cheating becomes much easier when the entire internet is available at your fingertips. Another roadblock includes teacher experience with technology. How often do our computers fail to open a webpage? Technology, without proper teacher experience and control, may be detrimental to helping students gain new concepts. (Makarova) The issue of academic dishonesty becomes an eminent problem after integrating more technology within educational systems. Plagiarism is one of the most prevalent issues, as cheating becomes much easier when you have the entire internet at your fingertips.
With the advancement of technology however, there are new methods to stop students from plagiarizing. One company, Turnitin.com, has become a useful tool for academic institutions to detect plagiarism on the spot. Aside from web companies like this, an effort to teach proper citation and paraphrasing skills in the classroom has become stronger. Teachers educate their students on the correct morals behind academic integrity, which can teach against cheating before it occurs. (Sarwar)
Technology application helps to solve a lack of student engagement, as well as to address the wide variety of learning types that exist. Using the digital age to both engage and motivate students can aid them in receiving proper social interaction, as well as to retain knowledge. Innovating schools- both secondary and college level- with technology is extremely beneficial to our future generations, as well as ensuring the growth of humanity as a whole.
Related Topics