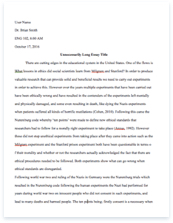 The whole doc is available only for registered users
Pages: 4
Word count: 810
Category: Camera
A limited time offer! Get a custom sample essay written according to your requirements urgent 3h delivery guaranteed
Order Now
Everybody has dreams, wishes, and goals, and sooner or later, they get closer and closer to accomplishing them. I have a dream that has become a goal over the past couple of years. I believe, in most cases, reaching a goal means to accept challenges in order to follow your dreams. My dream was and is still to become a great photographer, and day after day, it has transformed into an ambition, which I want to move toward. I do not want to be famous but good enough to have the opportunity to take pictures in the way I would like to. Also to show people a different point of view and help them find a new world in a single photo. I want to become a photographer for the simple reason that it is the one way to pause a flash in time and capture it for a lifetime of fabulous memories. I remember traveling through Africa as a young girl. I always had my camera dangling from my neck, snapping photos quickly. I was passing over objects and people through the view of my lens when I came across a young girl, my lens met her eyes, and I could tell that she had been watching me. She was around my age, sitting there on a side step from a local medicine shop starring at me. Her clothes were tattered; her sandals were just barely binding together, her smile shined through her dirty face, and she had eyes that cut right through my soul.
I paused, and at that moment, I knew the only way to fully recall this once in a lifetime scene and all over tremendous feeling that just surged through me was to capture her, this exact moment in time, on film. This was the moment when I knew I wanted to become a photographer. Every time I look back at that photograph, I can vividly remember the exact sensation I once had. Without that photograph and the sensation it gave, it could have been just a long lost memory over time. I never wanted that memory to fade; it was a very touching moment in my life. As a photographer, your eye must see a composition or an expression that life itself offers you. Also you must know with intuition when to click the camera and capture the moment. If you miss it, it's gone! Being a photographer has many rewards, but the greatest one of all is the ability to capture once in a life time moments in others daily
life. It also offers many with the chance to travel and explore. It gives a sense of freedom; you can create your own hours and are in complete control over your income.
Financially you don't have much everyday expenditure for once you have updated technology and digital equipment expenses are minimal after that. One down side is that every person believes that they are a photographer and that they can do just as good of a job, so there is quite a bit of competition. Creating a great photograph takes time, and it also takes a bit of patients. You do not want to rush through photographing the image while creating the exact feel you want the photograph to portray. There are many ways I can adjust the light, composition, and exposure to create the exact image I was envisioning for the final product. I am able to produce emotion and make the finished product come to life. This is one job that gives your creativity complete control and allows you to gain financially from that. Allowing my creativity to be unfastened is the key to making a photograph great; I enjoy that because there is no wrong way or no boundaries when it comes to being creative.
Photography has many rewards although the most rewarding of them all is the satisfaction you get when your customers see their final product. Joy and happiness radiate from their expressions giving a feeling of ample appreciation. Their satisfaction is worth all the hard work and effort put into making each and every photograph fantastic. I believe I see what others generally miss and through my photos, I can make people realize the beauty of things, which they generally fail to see. I could not imagine a more rewarding job then bringing people together for moments they do not get on a daily basis, while being the one to document them, and creating the final piece of art that they will cherish for the rest of time. Photography is a chance to pause life, remembering special occasions, and create a vision that is all your own. I do not know of any greater reward then documenting people's lives while making a living. It's said "if you love what you do, you never work a day in your life."
Related Topics