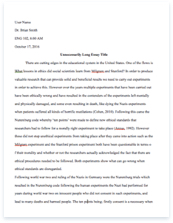 The whole doc is available only for registered users
A limited time offer! Get a custom sample essay written according to your requirements urgent 3h delivery guaranteed
Order Now
In 1983, Stephen Lizio integrated his wide array of experiences in the wine and food industry to find Be Our Guest, Inc. in 1983. Primarily serving caterers, the company initially provided only labor through wait-staff but eventually expanded their services to include equipment like tables and chairs, which became the foundation of the business. Lizio gradually developed a core management team, comprising of himself as the Chairman, Al Lovata as the CEO, and Simone Williamson as the President. Together, they successfully emphasized the service aspect of their company and became a leading provider of party rental equipment in the Boston Metropolitan area. Taking advantage of their prime location in the Roxbury section of Boston and undertaking any project or job asked of them, Be Our Guest founded themselves in the upper end of the market with an expansive network. Even with all of their success, Lizio, Lovata, and Williamson faced several issues, whether against their competitors, troubles with their financial situation, "seasonal" riskiness of the business, and most importantly, their relationship with State Street Bank.
Although Be Our Guest was a dominant force in equipment rental, their "full service" did not consist of providing tents. They may end up saving on high labor costs and prevent themselves from incurring lower margins but nonetheless, they lose at least $20,000 in revenue per order. Aside from tents, the company's other competitors are not as significant as they mostly include other businesses who either generate the same profits or handle larger jobs yet take up less market share. They made sure that from just the catering perspective, caterers would contact them unless they had their own rental operations, which is also viable competition.
In terms of Be Our Guest's financial situation, they saw an exponential increase in revenue, from $990,000 in 1991 to $2.7 million in 1997. While gross profits maintained growth, net earnings constantly declined over a span of 4 years because of a surge in general and administrative salaries. More specifically, net earnings dropped from $140,347 in 1994 to $87,812 in 1997. The main cause of this problem was due to executives being heavily compensated; they benefited as shareholders and avoiding double taxation.
The seasonal "riskiness" of the business was extremely influential on Be Our Guest. While the first quarter was detrimental to the company with them only acquiring 10% of the annual revenue during this time, the fall and winter holiday seasons along with early summer months were quite successful; in quarterly terms, the business made an average of 33% during the second and fourth quarter so there are clear drastic comparisons. The financials were not the only thing affected by this as the labor either increased or decreased depending on the season. For example, with the original 30 to 35 full time employees, an additional 15 to 20 individuals were hired during busy season. However, the company decided to make no layoffs even during slow months, which resulted in some employees making sporadic vacations.
While all the above issues are imperative for Be Our Guest, the most important one has to be their matters with State Street Bank and Anne Granger, Vice President at the bank and the loan officer overseeing this relationship. After Lovata made the decision to leave a Boston bank after merger talks to State Street, borrowing agreements were immediately arranged. In the short-term, a $100,000 line of credit was granted (1.5% interest rate) and in the long-term, a $390,000 five-year term loan was given (9.25% interest rate, $8,143 monthly). By the end of 1997, the company ended up using a $140,000 line of credit and still had an outstanding balance of $318,000 on its long-term loan. Obviously, their initial predictions of how much they needed to borrow in the beginning of 1997 were misled, making the task to estimate 1998 arrangements even harder. Lizio and the management team wanted enough to sustain a 10-15% growth in the company but simultaneously, did not want to risk not paying off the credit line like in 1997. They considered changing the amount of the term loan, but that may affect future prospects.
Consequently, Lizio, Lovata, and Williamson wanted to continue being the best rental party equipment company in the area, but they clearly had so many issues to resolve and decisions to make. An upgrade in their computer and telephone systems was needed, but their loan details were still unclear, hence why the contract with State Street Bank was serious. This was considered a minor investment too as they wanted to expand into a larger area in around 3 to 4 years. One loan would certainly not suffice for this, but an acquisition or additional products might do it.
Related Topics