Barnes & Noble Case Study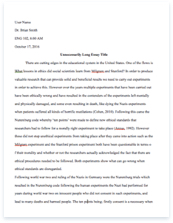 The whole doc is available only for registered users
A limited time offer! Get a custom sample essay written according to your requirements urgent 3h delivery guaranteed
Order Now
Barnes & Noble origin was a bookstore called Arthur & Hinds Company which was located in the Cooper Union Building in NYC in 1886. In 1894 Gilbert Clifford Noble became a partner of the store, and the name changed to Hinds & Noble. In 1917, Noble bought out Hinds and entered into a partnership with William Barnes. William's father had opened a book-print business in Illinois in 1873, and William diverted himself of his ownership interest in his father's firm before his partnership with Noble. The name of the store was then changed to Barnes & Noble. In 1930 Gilbert Clifford Noble sold his share to William's son, John Wilcox Barnes. The Barnes family retained ownership and moved the store to its current location on 18th street and Fifth Avenue in 1932. In 1971, Leonard Riggio acquired the flagship Barnes & Noble trade name and flagship bookstore in Manhattan, which had fallen into decline.
In 1974, Barnes & Noble became the first bookstore in America to discount books by selling the New York Times best-selling titles at 40% off the publishers' list price. Within a few years, Mr. Riggio transformed the Fifth Avenue store into "The World's Largest Bookstore," with 150,000 textbook and trade titles. During the 1970s and 80s Barnes & Noble opened smaller discount stores in the New York/ Boston market, which were eventually phased out in favor of larger stores. In 1987, the company made its largest acquisition when it purchased B. Dalton Bookseller from Dayton Huston. This acquisition of 797 retail bookstores thrust the company onto the national scene, making Barnes & Noble a national retailer overnight and the second-largest bookseller in America. To further evolve its superstore strategy, Barnes & Noble purchased Bookstop, Marboro Books, BookMasters and Doubleday Book Shops.
In the early 1990s, the company redefined its superstore concept and established the modern generation of Barnes & Noble superstores. They combine a various selection of book titles with an experienced bookselling staff and a warm, comfortable and spacious atmosphere. They offer a comprehensive inventory of music and DVDs. They also have the music department that stocks a deep selection of classical, jazz, opera and show tunes. Furthermore, the stores' appeal as destinations are Cafés, which through an exclusive arrangement with Starbucks, distinguish Barnes & Noble as the only bookseller serving America's premier coffee brand. Prior to 1992, Barnes & Noble was a private firm. It printed, distributed, and sold books in 68 Barnes & Noble superstores, 720 B. Dalton bookstores, and other smaller bookstore chains that it owned.
In 1992, CEO Leonard Riggio decided to raise cash by selling stock in Barnes & Noble in an initial public offering. Before Barnes & Noble created its website, it sold books directly to customers through mail-order catalogs. In the mid-1990s, it sold books on CompuServe and later opened a full-fledged book superstore on America Online in March 1997. The company's website, Barnes & Noble.com (www.barnesandnoble.com), was established in May of the same year. Today, the BN.com website serves as the company's largest store, enabling customers to order any book anytime from anywhere. The head office of Barnes & Noble, Inc. is in 122 Fifth Ave, New York, NY 10011. Although Barnes& Noble is presently the largest bookseller in the U.S., the firm has fallen far behind Amazon in online sales and may be poorly positioned.
Every company has some challenges to overcome and Barnes & Noble is no exception. Internally, legal actions had great impact on Barnes & Noble's profitability because the company needs to bear increased expenses. The major lawsuits included a reduction in salary payment without permission, shareholders' complaints against the company's chairman, Mr. Riggio, and Nook e-book's infringement of Microsoft's patents. Nevertheless, the most important and costly legal proceedings involved the deal with investor Ron Burkle. The expenses incurred by the company due to the lawsuits have been enormous and they have severely affected the company's appearance. The other challenge Barnes & Noble faces is significant costs associated with maintaining physical stores. Barnes & Noble used a superstore strategy and was successful before the Internet and rise of e-commerce.
However, nowadays, people are most likely to buy a book online, either an e-book on a tablet or having a physical book shipped to their home. Thus, the superstore strategy should be changed, saving the budget spent on physical stores, to explore more online stores. For Barnes & Noble, the external challenge will be that there are so many competitors like Amazon.com, Wal-Mart, and many other small online bookstores. The major competitors that Barnes & Noble faces are not coming from the physical bookstore group. Amazon.com has a massive customer-base, which consists of people who like to shop online and are not restricted by pricing. Barnes & Noble does not have the pricing power of its competitors, which could cause a serious competitive disadvantage. The decrease in demand for physical books due to an increased demand for e-books can also hurt Barnes & Noble.
To rectify has then above problems, Barnes & Noble can hold more events, in the particular becoming more involved in charity events. Now, Barnes & Noble hosts close to 100,000 community events every year. This can help to improve the appearance, giving the public a good impression of the company. Barnes & Noble also plans to close 400 physical stores in the next ten years. Instead of closing the stores or to stave off more closures, they can try to merge with Starbucks; for example, have a corner in Starbucks for people to spend their afternoon. This merger might save the budget, allowing them to keep some physical stores. In addition, since a college textbook market is more stable, and has potential for growth, the company can also merge with college bookstores and provide more services, such as letting students rent textbooks for class, so students don't have to carry textbooks everywhere; or, provide the required textbooks at the same price as Amazon's, so student don't have to buy on amazon.com and wait for a week to get the textbook.
Barnes & Noble now only has a 27% share of the e-book market, which is much lower that Amazon's 45% share of the e-book market. Barnes & Noble has made some effort to bridge this gap, such as shifting its focus from a brick-and-mortar business to a multi-channel organization in 2009, starting an eBookstore and introducing Nook and Nook Color in order to have their own digital market. However, I suggest they place even more emphasis on the e-book business because e-commerce will become part of our daily lives. This, in combination with conducting surveys among college students in order to know their needs and trying to do more for them by expanding the college textbook market, can increase their sales and lessen their loss on the physical bookstore. Barnes & Noble has a long history in New York City. It started from a small store in Manhattan to being the world's second largest physical store. The key for this business' continued success is to adopt more innovative ideas to better serve the technologically dependent community of the next generation of readers.
Work Cited
Barnes Noble, http://www.barnesandnobleinc.com/our_company/did_you_know/did_you_know.html BCC, Microsoft sues Barnes & Noble over Nook e-book 2011
http://www.bbc.co.uk/news/business-12814018
Related Topics