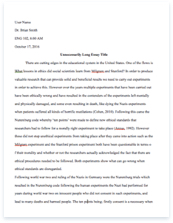 The whole doc is available only for registered users
A limited time offer! Get a custom sample essay written according to your requirements urgent 3h delivery guaranteed
Order Now
The main issue in the case is all about failing to manage success after successful beginning. The leader in Astro Airlines Arthur Burton could not maintain the growth of its company. Being visioner, dynamic, stirring speaker and inspirational leader of Burton could start the airlines with reduced fare, innovating ticketing style, low cost service to all who could not afford high price and the employee was ready to work even in the low salary then the standard of airlines industries. The company faced on immediate success with its innovative strategy and with the vision of its leader. It performed well even in the hard situation like economic resession and strike of air traffic controllers. It adapted to its early growth and find out the way for the crises. If we looked at the comany after early successes, we saw organizational problems and unsuccessful management.
The airline could not operate successfully after picking up. It was due to the competency of leadership that could not effectively able to solve complex organizational problem lead to decline of the company. As growth was seen the airlines gain more and more customer and the situation changed 'specific aptitude, ability or knowledge that is revelant to meeting the requirements of the successful performance in a particular setting' the leader was not handling the situation according to the environmental setting or external demand due to which employee was facing the excessive workload and the new hired employed was not given the adequate training to provide quality service. The leader was unable to show both transformation and transactional leadership after the growth of company. We say that the rapid growth of the company created serial organizational problems.
If we look at profile of the background data at the first time;
* Arthur Burton established Astro Airlines in 1980
* Burton was dynamic, stirring speaker, visioner, inspirational leader.
* Burton's vision has two key element
1- Low-cost, no-frills service, to make it possible to travel by air for people who formerly couldn't afford . 2- Novel type organization based on team working, creativity and productivity * Organizational type is not typical bureacratic.
* Based on equality, informality, participative leadership, self-management. * No 'status perks', open to young and enthusiachic employee. * Employee can purchase share of stock at reduced price.
Strategy of company at the first half of the case
* Discount fares than competitors.
* Convenient schedules with frequent flights.
* Low operation costs.
* Lower salaries than competitors although generous benefit to employees.
* Innovative applications (reconfiguring aircraft to carry more passenger) * Purchasing surplus flight at bargain rates.
* Flexible company
As a result of these characteristics ;
* Reaching 3000 employee, 22 plane, service to 20 cities,
* Expanded passenger volume
* Immetiate success
If we look at second half of the case
We saw managerial problems and internal problems associated with employees. Such as ;
* Preferring to promote current insufficient employees
* Declining customer service
* Intensely heavy workload of managers
* Increased communication problems in the company
* Taking too long to be made decisions
* Resigning of president and not filling position of president * Pilots quit due to exploited and mistreated
* Burton as a manipilator and dictator by employees.
As a result
* Alienated customer
* Eraded the company's reputation
In the face of these problems Burton assumed president's responsibility and he oppointed a task force composed of executives to develop for improving the organization. In short, Burton seemed unwilling to take the steps necessary to transform Astro Airlines from an entrepreneurial start-up to an established organization. Indeed , his remedy was to set out on a new growth path rather than consentrate on consoludation.
Strategy of company at the second half of the case
Burton made a new decisions such as;
* Adding new routes
* Purchasing new and larger aircraft
* Hiring more new employees
* Being attempted to compete with major carriers
* Being accured some other regional and commuter airlines that were financially weak Burton's new strategy of rapid expansion was overly optimistic. As a result
* Failing to anticipate financial forces of other major airlines and their market position.
* Unsuccessful in attracting business travelers
* Losses instead of profits
* Company filed for bankruptcy in 1986
Analiysis of case
We look at Burton's leadership behaviors ;
Burton's has a fundamental characteristic like he was visionary, has a super comminication skill that can influence other, he has a self confidence that he could do it and moral conviction. His ability to inspire other was the chrismatic leadership that he has shown. He was willing to take high risk so the result that airlines flourished immediately. He was dominant so he set himself as the role model. Shows competency by desiring to influence other even used his every moment he finds to convince his follewers. He was confident and in his articulate vision and goal. He was able to arouse the motives in the employee for high performance. Conger & Kanungo (1998) describe five behavioral attributes of charismatic leaders ;
1- Vision and articulation
2- Sensivity to the environment
3- Sensivity to member needs
4- Personal risk taking
5- Performing unconventional behavior
Even though in the first half of the case the Burton shows the positive charismatic behaviors actually in the second half of the case we can find that Burton is the negative charismatic leader. Becouse he was emphasizing personal identification rather than internalization he made the understanding that it was only of him that the team or the company was successful. He was giving interest in his idea rather than listening the followers. Authority in making decision was centralized in the leader. The leader was greater concern for self glorification and maintaining power. Self confidences and optimism are essential to support leader vision, but Burton shows excessive optimism that made himself difficult to understand the flaws in his vision. He was unwilling to take steps necessary to transform Astro Airlines from an entrepreneurial start-up to an established organization.
He was very optimistic rather than finding the remedy for the firm's problem he was setting the new growth pattern thento concentrate on consolidation. Also the early success has made the leader believe that his judgment is infallible he ignore or reject the evidence that is unrealistic. As a leader he was not able to socialize the employee. They were not feeling as a part of being group and organization they began to think about their self-worth. As consequences there was communication problem, harder to make decision due to absence of structure. Conger & Kanungo (1998) describe five behavioral attributes of charismatic leaders and Burton was failing in two aspects that is 1- Sensivity to the environment
2- Sensivity to member needs
The environment was changing there was a demand of new and experience managers, subordinates and even CEO in the case. As customer were growing the service employee were hired but they were lacking the training for the new service holder. The number of manager was not increased and they position was filled from the organization then hiring the competitive manager from outside. Burton was also not realing the need of the employee. Rather than solving the problem he was thinking of expanding the company into an international airline and his strategies of rapid expansion made him optimistic in his vision. In conclusion, we say that Burton was more optimistic and the only man as CEO and president so he ignored company's competitor, market conditions and trends in airline industry. He could not make decisions needed when it is necessary. If we collate problems with Astro Airlines ;
1- Burton's leadership behaviours as CEO and president
-more optimistic, insensitive to the environment and member needs 2- Organizational problems due to the rapid growth
-communication problem, heavy workload, decision processes
3-Unsuccessful management
-the informality and absence of structure, lack of experinces management
4- Internal problems associated with employees
Alternative solution plans
For problem 1
As a solution; Burton hires a new and experienced president Positive Negative
Fresh start for Astro Airlines Lack about company's structure New innovative ideas
Less stress on Burton
For problem 2
As a solution; To hire new employees for Astro Airlines positive negative
More work will get done Costs would be greater
Room for communication Finding the right employees takes time Employees are happy Additional time to properly train new employees
As second solution; To delegate certain tasks to specific
individuals. positive negative
Reduces overwhelming workload Dissatisfied employees
Communication to higher authorities is minimal Employees not fit for their assigned task Jobs are routine, making them easier Repeated tasks become boring
For problem 3
As a solution; to hire outside experienced managers positive negative
Eliminate chaos and disorder Expensive
Time management will be more efficient Requires time and resources to train new management New insights on company projects Existing employees could no longer be part of management Boost team morale
As second solution; train current employees for management positions positive negative
Earn more respect from current employees No expert advice Cost effective Old ideas
Employees can use past experiences to help with future problems No expert advice
For problem 4
Company should hold a meeting to discuss employees' needs and concerns Positive negative
Answers how goals be achieved time
Employee satisfaction resources
Open communication No solutions stem from the meeting
Preferred alternatives
* Burton should hire an experienced company president
* Astro Airlines should hire more employees and hire outside experienced managers * Astro Airlines and Burton should hold a company meeting to discuss what needs to be done in the organization Action plans with timeline
* Astro Airlines will be successful if they implement new strategies * Need a clear vision of what their company will represent in years to come. * Arthur Burton will leave from company. He will be just honorary president of company * Astro Airlines will establish Astro education academy. This academy which gives company culture will educate sufficient employee.
Related Topics