Assess Functionalist Views of the Role of the Family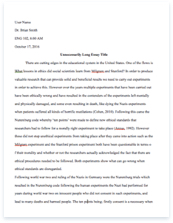 The whole doc is available only for registered users
A limited time offer! Get a custom sample essay written according to your requirements urgent 3h delivery guaranteed
Order Now
What do Functionalists believe the role of the family is? Try to back these up using examples of functionalist sociologists.
The whole family has an important part to play within our society and each member have a job to do to keep the family together. Just as Talcott Parsons suggested the theory of functionalism means that the function of anything is about the job that is set to do. However Parsons, along with Wilmott and Young argued that industrialisation has led to open marriage, joint marital roles in the symmetrical nuclear family.
Although families are bound together there is clear segregated roles, especially in the traditional family setting in which most of Britain live by. Where the husbands work to provide for the family and the wife stays at home to look after the children. Men have always thought that they are the head of the household, for example in hunting families even though the women went out to gather food, the men always went out to gather more protein providing food leaving them to be thought as more important. However in some families there are joint roles (sharing roles) where women and men perform both stereotypical jobs of the husband and wife which means both adults go to work and they also share the domestic tasks leaving more time to spend with the whole family. Murdock claimed that he had found evidence of nuclear families in the 250 different societies he studies.
Feminism has had a significant influence on how families are seen in the recent years, feminists are more aware of the effects of family life has on women. It has been said that patriarchy has been created in families and is then reinforced in the relationships, "the personal political".
Edmund Leach suggested that the nuclear family actually is a negative force in industrial society nowadays and that modern families are more isolated from kin and community, as well as isolated family members actually expect too much from different family members. Both isolation and over expectation of family members can sometimes cause stress and tension within families, occasionally leading to ruined family relationships. Stressed families, from isolation, can also leave them in fear and hate in the wider society. Therefore Leach concluded an opposite view of the functionalist view stating that people need to 'break out' of the oppressive prison state of mind of the nuclear family and therefore reconnect with and explore society.
There are two types of feminism marxist and radical,, Benston said that family responsibilities make male employees less likely to strike, Ansley agreed with this theory by saying emotional support in the family towards the male head of the household less likely to show his frustration on the family. Marxist Feminism usually ignores the differences of the modern household compared to the traditional on by assuming that everyone lives in heterosexual nuclear families and they therefore create a negative and exaggerated view of family life. Women are portrayed as passive victims exploitation. Radical feminism see each gender exploitation as the most important social division in society and that patriarchy is all pervasive and can tend to be damaging to the different family relationships. However post modernists do not fully agree with the theories of Marxist and radical feminists and say that they fail to include and understand the diversity and difference of women's experience in the everyday modern family life. Nicholson argued that all types of families whether children or not, heterosexual or homosexual, should be accepted as equally valid as they may suit the needs of different women in different circumstances.
Frederick Engels was extremely important during the exploration of the marxist views as Marx himself didn't pay much attention to the role of the family in wider society, leaving Engels to trace the evolution of the family through time. His studies concluded to him stating that the monogamous bourgeois nuclear family developed towards helping solve the problem of the inheritance of some private property sent down the line of ancestors, this also materialized with capitalism. Men needed to know who their children were in order to pass on their property to their heirs, this is why most men were to prefer a son to leave to 'family business' (if one) in their name. This shows that most families are therefore designed to control women and protect property.
In conclusion the modern nuclear family is different from the traditional setting of a household, however some femistict views are the same. Most sociologists miss out the diversity of modern times with different cultures and sexuality in some families and can therefore not put their theories in to practise.
Related Topics