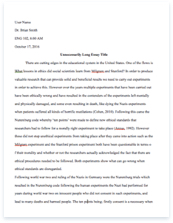 The whole doc is available only for registered users
A limited time offer! Get a custom sample essay written according to your requirements urgent 3h delivery guaranteed
Order Now
INTRODUCTION:
In the present scenario achieving effective and efficient health care services is an acute issue that needs an immediate attention. In developing countries this problem is mostly common as the government alone is not fully capable in undertaking different challenges to meet the heath needs of fast growing populations. There was a need to develop an alternate or parallel heath care system which will support the government efforts, but is self –supporting. This need was realised by Dr. GOVINDAPPA VENKATASWAMY who founded the ARVIND EYE CARE HOSPITAL in 1976(based on the concept of McDONALDIZTION) because of his passionate concern to eradicate the problem of needless blindness in the India.
This essay will analyse the impact of applying these principles of McDONALDIZATION to Arvind eye care hospital and will discuss the journey and achievements of this world largest eye care provider of the world while referring to its great positive impact on the poorer sections of the society. Firstly we will talk about the problem of needless blindness in India which led to the evolution of aravind eye care hospitals. Then we discuss about the concept of McDONALDIZATION and its impact on aravind eye care hospitals and the leadership qualities of Dr. Venkataswamy that lead to increase the efficiency of the hospitals from two to seven times and finally conclude the global impact, advantages and contribution of this great health care system.
INFINITE VISION
Over 80% of blindness in India is needless and can be prevented; with this mission of eradicating needless blindness Dr. VENKATASWAMY founded aravind eye hospital in 1976 with the help of his family members. The Aravind Eye Care System is now the largest and most productive eye care facility in the world with its main operational office in Madurai, India. Starting with modest 11 bed clinic now they have extended their operations over 5 hospitals remarkably all are self sustaining, situated in different states of southern India. A doctor at aravind perform on an average of 2000 surgeries per year(where on contrary the national average is just 220 each year) and with such experience due to increased number of patients they have developed art techniques and have become fully trained to match the excellent facilities. Each year over 1.4 million patients our treated in these hospitals and 60% of patients are treated free, still the business is highly profitable due to large no. of patients revenue from fee paying customers (40%) not only covers the average cost per operation (across free and paying patients) but also generates surplus funds that covers the growth and expansion cost.
The key building blocks for developing Aravind Eye care system was transferring the ideas and techniques used by a well established chain of fast – food restaurants McDonalds, this wide ranging process is called Mcdonaldization, that is, the process by which the principles of fast-food restaurants are coming to dominate more and more sectors of American society as well as rest of the world (THE McDONALDIZATION OF SOCIETY by George Ritzer, 1996) , but not only restaurants business its affects can also be seen in various sectors of the society like education, health care, church services and many more. Aravind hospitals under the leadership of Dr. Venkataswamy managed to reach at peak and have turned out to be a role model business structure for other enterprises that can examine and adopt its features to establish their own successful business. Leadership a process of influencing activities of organised group in its efforts towards goal-setting and goal achievement (Buchanan & Huczynski, 2010:596) Dr. G. Venkataswamy had all the leadership qualities and he perfectly adapted all the aspects and principles of McDONALDIZATION in the medical field and have been able to develop an enormous and successful business model.
In 1976 on his retirement from the Government Medical College organised rural eye camps within the country and gathered their patients to the nearest hospitals base for minor treatments or surgeries (if required). Patients not only receive free medical services but are also provided foods, lodging and even return transport completely free of charge. He applied the principles of McDONALDIZATION which is a simple process that aims to train people all around the globe irrespective of their religions, cultures to produce a product in the same way and deliver it in the same manner all around the world. The founder members of aravind were interested in making a franchise of delivering eye care services with the effectiveness and efficiency of MaCDONALDS, the priority was for the human welfare for this reason they established the aravind system (not for profit-organisation) to provide free eye care services to poorer people of society and rest can use these services at a very low price (market price). Even if they lay more emphasis on providing quantity of services but they have been able to maintain the standard quality for their products and services.
The young and motivated paramedical team at aravind is the backbone of this system and are annually recruited from the nearby villages are provided with proper training like counselling, theatre duty, housekeeping etc. Being productive to meet the needs and demands of their patients they have pioneered a system that enables them to do high volume work with the help of application of principles of the McDONALDS. Aravind were the first in India who realised the need for manufacturing lenses within the country for the purpose of making these lenses available and affordable for the patients. Prior to this the lenses were imported from the western countries reason being that there was no production in the home country. Each lens would cost around $200 that was expensive and not affordable in most of the developing countries. So the founders at aravind eye hospital decided to device their own method for manufacturing lenses with the help of Macdonaldization to cope up with the international standards and sell their production at just $5 a piece.
Currently aravind are manufacturing and exporting their lenses to around 85 countries across the world to achieve global welfare prospects. He has been able to devise a system, which not only tend to delivers high quality and quantity but is also reproducible. The model is now diffused widely and there are currently five hospitals only in Tamil Nadu that are contributing towards their primary objectives by offering nearly 4000 beds, the majority of which are free. It has moved its operations beyond cataract surgery to providing education, lens manufacturing, research and development and other linked activities around their motive of improving sight and easy access to treatment and affordability which enabled them to reach more and more sectors of the society. The principles of McDONALDS that have been applied to the aravind hospitals are the stepping stones which led to its enormous success.
The principle of efficiency was achieved by aravind hospitals via evaluating the best route to achieve the targeted goals of the organisation some of them included waste reduction, elimination non-value generating activities, achieving excellence in operations, commitment for superior customer services. The MaCDONALDS principle of predictability was applied in aravind model by providing people with same products and services from one time to another or one place to another people are more likely to be treated in the same manner, no matter what their race, gender, or social class. Thus bringing consistency in their work and which led to strict optimization on the costs inquired. The application of the principle of calculability was imposed to lay more emphasis on quantity rather than quality with the aim to meet the needs of increased population of patients not only from India but including the demands from rest of the world.
The most important principle of MaCDONALDS the use non human technology was well established in the aravind organisational structure that lays more emphasis on carrying out their operations with the help of machines rather than using human technology. This enabled them to do more operations and indulge in more surgeries in a year thus healing large number of patients. Dr. Venkataswamy a legendary surgeon has devoted his life's 50years to his mission to restore sight to the blind and his work has resulted in one of the world's most extraordinary models of service delivery. His inspiring life journey of a visionary dedicated to serving humanity outlines the evolution of the aravind model and glimpses into the spirituality that has guided both for over 50 years in service for sight.
Conclusion
From this case study it can be concluded that with efficient use of the principles of Mcdonaldization aravind eye hospitals have reached their glory by accomplishing all their objectives of providing quality services to its patients at affordable prices. The principles of efficiency, predictability, calculability are aptly used in the model structure of aravind hospital that provided them with necessary boost that led to increased number of operations and lead to welfare of the society globally. All these principles enabled the organisation to reach high level of quality and helped them to become the largest provider of eye surgeries.
This business model has proved that the principles of mcdonaldization can be applied to various fields in the society with some amount of practical knowledge can lead to enormous success and with business running in the hands of Dr.Venkataswamy who has proved himself by applying his all qualities and extraordinary skills they he has gained over a long 50 years of journey enabled him to achieve all his goals to serve the society. He also quoted that
"Intelligence and capability are not enough there must be the joy of doing something beautiful " Dr. Govindappa Venkataswamy
Aravinds unique human resource policies and well organised in-house training activities has enabled them to recognise the best medical talent and have created a spirit of accountability and managed to create a high rate of involvement and increased their success rate.
Referencing
1. Books
George Ritzer (1996)"the mcdonaldization of society" California pine forge press.
2. Websites
www.aravind.org/aboutus
www.mrooms.ac.co.uk
In making this vision come alive Dr G. Venkataswamy has not only demonstrated considerable entrepreneurial flair –he has created a template which others, including health providers in the advanced industrial economies, are now looking at very closely.
Related Topics