Arranged Marriages Argumentative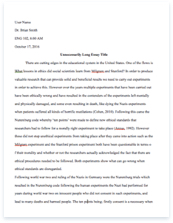 The whole doc is available only for registered users
A limited time offer! Get a custom sample essay written according to your requirements urgent 3h delivery guaranteed
Order Now
Arranged marriages
An arranged marriage is a marriage where the bride and the groom are selected by a third party rather than by each other. This should not be confused with a forced marriage because the both individuals approve with the help of their parents or older members. Arranged marriages were the norm worldwide until the 18th century. In modern times arranged marriage has continued in royal, aristocratic families and ethnic minority groups in developed countries; elsewhere arranged marriage are still happening in for example South Asia, Africa or the Middle East. Arranged marriages are less forced in today's society. For example most people in the Islamic faith know that in order for two individuals to get marries, the marriage would only be possible if the two like each other. With this in mind, the parents would only arrange the marriage if both give approval.
Advantages
Family members ensure that factors such as culture, religion and language are all the same and that they also come out of the similar socio-economic class. This is because so the understanding and communication is easier for both of them. When both individuals have almost everything in common, there would be more chances that the marriage would be successful. Divorce is at low risk, they come from the same background, share same views on marriage and divorce. Unlikely to divorce. When times are difficult, the couple can seek financial and emotional support from parents and in-laws. When children come into the picture there will always be the parents to look after them so there is time for work. Disadvantages
Not the opportunity to make their own decision.
When both individuals are unhappy, they blame it on the marriage. The love within the marriage is second priority, which normally should be the main reason why you get married. – family convince them that eventually love will bloom into the marriage. Social or economic status are more important, rather than romance. Interference of the parents can cause stress and make the marriage feel uncomfortable in their daily lives.
In the Western world the family is less important and like as the marriage should be, it evolves around love. After doing research about arranged marriage I do see why some people approve with it and because it is a tradition in your family or country it is normal but I do rather have an non-arranged marriage because I am convinced that both individuals have the right to choose who they want to share their lives with. Thank you for listening.
Related Topics