And Who Is Your Twin in the Series "Sex and The City"?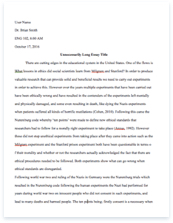 The whole doc is available only for registered users
A limited time offer! Get a custom sample essay written according to your requirements urgent 3h delivery guaranteed
Order Now
After almost 2 decades, the HBO's series 'Sex and the city' is still remembered for its romance, humor and magnificent character development. These series raised the generation of women dreaming about the glamorous life in Manhattan and associating themselves with one the woman of the show's core quartet. Carrie Bradshow, Miranda Hobbes, Charlotte York and Samantha Jones are fascinating women with their own stories, moral dilemmas, financial and social struggles and unique personalities. Being so different and revolutionary they became idols for millions of women all over the world, who asked themselves: "Which Sex and the City character am I?". If you one of them and you wonder which character from the series you resemble the most, keep on reading the article and figure out. The detailed descriptions of Carrie's, Miranda's Charlotte's and Samantha's personalities will help you to understand, who is your show's twin.
Carrie Bradshow
Carrie Bradshowd portrayed by Sarah Jessica Parker in the 'Sex and the City' is remembered as a character, who used to spend tons of money on expensive clothes, shoes, and accessories. She is addicted to fashion and spends a fortune to improve her wardrobe. Drama is her another addiction by turning her into a drama queen of the group. If there is no drama in her romantic relationships, she always tries to create one. For Carrie passion and drama are synonyms and important aspects of long-lasting relationships. That is why she starts relationships with Mister Big – a person, who brings emotional chaos to her life. So if you realize that drama is an essential component of your personal life, then you are more like Carrie.
It is also important to note that Carrie is a talented writer with a witty sense of humor. She loves writing and is great with words. Carrie considers herself as a sexual anthropologist and likes philosophizing about a modern sex life in her articles. Writing is not only a career but also a form of self-expression for Carrie, helping her to put thoughts into words. If you feel that writing is more than just a hobby for you, you have vivid imagination and like to philosophize, Carrie is your character. In addition, Carrie is also a great example of a goal-oriented, determined and hardworking person. Her creativity, openness and commitment led Carrie to success in her writing career. She is the one who believes in her dreams and follows them. Carrie is a dreamer in the best sense of the word. At the same time she is not perfect with her own weaknesses and addictions, such as shopping and smoking. It makes her a real and down-to-earth person, who almost all young girls and women can relate to.
Samantha Jones
Samantha Jones portrayed by Kim Cattrall is a great example of an independent and brave woman. She seems to be not interested in personal relationship, love and passion, and does not need a man in her life to be happy and self-fulfilled. Samantha is not the type of a woman, who easily opens up and give her heart to everyone. She still goes on dates and is involved in short-term sexual relationships but does not believe in love. One of the best Samantha's quotes in the 'Sex and the City' describing her personality and attitude to love is the following: "Tell a man 'I hate you' and have the best sex your life. But tell him 'I love you' and you will probably never see him again".
Samantha clearly knows what she knows both from men and life in general – to have fun. It might seem that she is selfish and too focused on sex, but in reality, she is just a woman scared to trust and open up. Samantha is also a great example of a strong woman with self-confidence, independence and goals to achieve. Throughout the episodes an seasons, she constantly faced criticism on her personal life, philosophy, appearance and even age. However, none of the critiques, even the harshest ones, broke her spirit. He remained strong, independent, mature and positive by teaching this other girls from the quartet. Samantha is brave and is never afraid to speak her mind. She always knows what to say and does not care what other people think. For Samantha, life is too short to worry about anything. Her philosophy is to enjoy every moment of your life and yourself by not being afraid to do something wrong or make mistakes. If you are a risk taker, super self-sufficient and independent, like going on dates and open to new experiments, then you are definitely Samantha Jones in 'Sex in the City'.
Miranda Hobbes
Miranda Hobbes portrayed by Cynthia Nixon is the best educated, smartest and most hardworking woman in the group. Though she has a family, career is her main priority. Miranda is a corporate lawyer with a degree from Harvard Law School. By being a workaholic focused on earning money, she is stressed most of the time, which significantly affects her family life. Being the breadwinner of the family, she has a feminist attitude and cynical views on personal relationships. She is much more realistic and laid-back than other characters. Her lifestyle is completely different to the ones of Carrie or Samantha.
Miranda prefers spending quiet and comfortable night in front of TV rather than going out. Even though she is much more financially secured than other characters, she is more frugal. She likes having fun and hang out with her girlfriends, but she is not as free-spirited as them. Miranda is a great example of an independent woman, who is able to enjoy her own company and does not need to have a man by her side to feel complete. She is not a hopeless romantic, who believes in a fairy-tale romance. Miranda considers love and relationships as somethings hard, challenging, messy and complicated. Also, by being hardworking, she knows to set goals and achieve them. Miranda knows from her own experience that nothing is given to you in life for free, and you have to work hard to make things happen. She also admits being pessimistic and does not care that her glass is usually half empty. Like Samantha, Miranda is very open and straightforward: she is ready to be brutally honest and tell the coldest and hardest truths if needed. Do you find yourself an ambitious, independent and hardworking woman focused on her career and has a feminist view on romantic relationships? Then Miranda is your "twin" in the 'Sex and the City'.
Charlotte York
Charlotte York portrayed by Kristin Davis in the 'Sex and the City' is the most romantic and probably naive of all four characters. She believes in true love and in the theory of soulmates with all her heart. Charlotte knows that there is someone perfect for everyone – you just need to strive to find it. And that is what she is doing by desperately searching for her love. Charlotte is very kind, optimistic, friendly, elegant and graceful – such a lady from a high society. Like Carrie, Charlotte likes fashion, shopping, luxurious dresses and shoes. She also likes going out and spending time in sophisticated restaurants. Charlotte is confident and loves herself. She considers herself a catch and knows she deserves the best in life. It makes her a little bit selfish and unrealistic at the same time. Her main focus is love and a happy family life. By trying to be refined and feminine Charlotte is focused on finding a perfect man. According to Charlotte, the main role of a woman is to be a respectable housewife of a successful husband and a happy homestay mom. If you are dreaming about your wedding more than about successful career, you tend to be fancier than other girlfriends in your group and you will incomplete without a man in your life, then you are obviously Charlotte York.
The last episode of the show 'Sex and the City" was aired in 2004, but even 16 years later it still remains one of the most iconic shows for women audience. Carrie, Miranda, Samantha and Charlotte – each of these fabulous woman is a reflection of a unique woman type with its own traits, beliefs, lifestyle, dreams and goals. Many women compare and associate themselves with these characters. If you are one of them, we hope that the detailed description of each of them helped you to answer the question "Which Sex and the City character am I?" and learn more about yourself.
Related Topics