Analyse Of International Airlines Group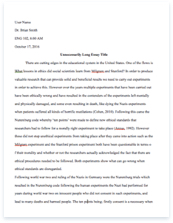 The whole doc is available only for registered users
Pages: 7
Word count: 1664
Category: Airline
A limited time offer! Get a custom sample essay written according to your requirements urgent 3h delivery guaranteed
Order Now
International airlines group, Officially International Consolidated Airlines Group, S.A. ; is a multinational airline holding company. The headquarter of the company is in London, United Kingdom. The company also has a registered office in Madrid, Spain.
Size and Sector:
International Airlines Group Operates in Aviation Sector. IAG is the parent company of British Airways and Iberia. Antonio Vazquez is the Chairman Of IAG Now and Willie Walsh is the CEO of IAG Now.
According to the Last Financial Statements of IAG which was published in December 31, 2011:-
(£=GBP)
* IAG's Revenue: £13.63 billion
* IAG's Operating Income: £404.45 million
* IAG's Profit: £439.47 million
* IAG's Total Assets: £16.47 billion
* IAG's Total Equity: £4.74 billion
* IAG's Employees: 56,782
Mission of IAG and Stated Value of IAG:
IAG's mission is to be the leading international airline group.
The company's stated value is to accomplish the mission by winning the customer through service and by maintaining value across their global network.
From their mission and stated value it is very clear that the company gives priority to their customers first to fulfill their mission.
By accomplishing their mission, IAG will help to shape the future of the Airline industry, set new standards of excellence and provide sustainability, security and growth.
Corporate Social Responsibility (CSR) of IAG
In the area of corporate social responsibility IAG proudly support the policies and vision of British Airways and Iberia.
The Main and Common CSR of British Airways and Iberia are:
Environment: BA and Iberia tries their best to limit the emission of CO2. BA is also trying to reduce the noise of airplanes engines. They are also funding in many projects with other companies to keep the environment green and beautiful.
Community: BA and Iberia both helps a lot in the local community and the communities all around the world. Especially BA offers many projects such as educational project in the rural areas Of Bangladesh. They also donate to poor and helpless people through charity partnerships.
Market Place: BA and Iberia always develop their products continuously. They perform their CSR through Innovation. They always remove and reuse their wastes carefully. They always supply the best quality food for the passengers.
Work Place: In Market place BA and Iberia have their own training teams for their employees to encourage the employees to perform their CSR. Such as: Attend passengers complaints carefully, corporate safety, colleague engagement. BA has British Airways health service which helps any sick employees and passengers.
The External Environment (PESTLE Framework):
The Political Environment:
Government initiatives:
High APD: APD (Air Passenger Duty) has increased again from 1st April, 2012. Because of the new increase, APD causes air tickets to rise by 8%. This new increase is discouraging travelers to fly.
Low Corporation Tax:
The main rate of corporation tax, applied to taxable over £1.5 million, remained at 30% until being reduced to 28 percent from 2008/2009. From 1st April it is being reduced to 27 percent and then it will be reduced to 24 percent by 2014/2015.
By 2014 Multinationals will pay only 8% as corporation tax.
.Weaker European Markets:
Though in 2011 IAG has doubled it's operating profit compared to 2010 but, because of weaker European markets IAG has faced loss in their subsidiary Iberia's operation. The recent debt crisis of Greece in 2011 can be a good example of Weaker European market.
Unstable Condition in Iberia Airline:
Recent strike of Employees in Spain's Airline industry will affect IAG's subsidiary Iberia's
business negatively.
Kyoto Protocol:
IAG follows Kyoto protocol to limit the emissions of green house gases.
High Fuel Prices:
Political Instability in Top Oil Producing Countries like Iraq, Libya and
New tension over top oil producing Iran and Sanction against Iran are the main reasons for high fuel prices at the moment.
In 2011 IAG's fuel costs increased 30% compared to 2010. And at current prices IAG expects the fuel cost bill will rise in 2012 by a further £850 million.
So, high fuel price is increasing the cost of IAG and it affects IAG.
The Socio-Cultural Environment:
Educational Tours:
According to The Times Higher Education world university ranking there are 12 universities of UK in the world's top 100 universities & there are 31 universities of Europe in the world's top 100 universities. So, students from many countries come to UK and Europe and students from Europe come to UK for educational tour and for higher education. This factor affects IAG positively.
Historic and Cultural Sites:
UK has got many historic and cultural sites. Such as British museum, Roman baths and Pump Room, William Shakespeare's Birthplace Etc .So, for visiting these historic and cultural sites many visitors will come to UK
Religious Pilgrims:
Hajj in Mecca; Vatican for Christians; Varanasi in India for Hindus; these places are very important for religious pilgrims. And the Christians, the Hindus and the Muslims who live in UK and Europe go to these places. So, this factor affects IAG.
The Technological Environment:
New aircraft coatings:
To limit the emission of CO2, IAG and its Subsidiaries have started to use New aircraft coatings which limit the emission of CO2.
Environment Scientific Research:
IAG and its subsidiaries spend more money for environment scientific research. As an example it can be added that: IAG's subsidiary British Airways support OMEGA which is a consortium of major UK universities and aviation organisations dedicated to researching the impact of aviation on the environment
New IT development:
IAG always develops their IT(Information and technology) sector continuously. Because, by IT sector they secure data protection of passengers and employees. Sudden damage in IT system can cause passengers a lot of problems. So, IAG is always improving their IT system
Developing Of Bio-Fuels:
IAG's subsidiary British Airways is working with US technology company SOLENA to develop such kind of bio-fuels which will limit the emission of CO2. This is a great example of innovation.
The Demographic Environment:
Europe's ageing population:
According to Population reference bureau Nearly 25 percent of people in the European Union in will be above age 65 in 2030 up from about 17 percent in 2005. So, In IAG there will be more pensioners. So, IAG's pension costs will surely increase.
Rise in Muslims:
The number of Muslims is rising day by day in UK and Europe. And For Hajj many Muslims will go to Saudi Arabia and when they will return in UK and Europe again. They can use the airplanes of IAG and its subsidiaries. So, it will increase passenger revenue of IAG.
The Legal and Regulatory Environment:
UK and EU Employment Law:
Employment Law intervenes many aspect of the relationship between trade unions, employers and employees. And IAG strictly follow UK and EU Employment Law. But, the rapidly changing in these laws affects IAG.
Waste electrical and Equipment Directive (WEEE):
The Waste Electrical and Electronic Equipment Directive (WEEE Directive) was introduced into UK law in January 2007 by the Waste Electronic and Electrical Equipment Regulations 2006.
As IAG is an Airline industry, so there many electrical equipments, electrical waste. So, IAG follows WEEE directive to remove and reuse the electrical waste.
Hazardous Waste Regulations:
In an airline industry there are many hazardous wastes. To remove these waste IAG follow the Hazardous waste Regulations. There were some major changes in Hazardous Waste regulations they came into effect on 29 March 2011.
EU competition Law:
In the recent £172.5 million acquisition deal of IAG with Lufthansa to acquire BMI, the use of European Competition Law is very clear.
Because, the deal came into success after the approval of European competition authorities.
Conclusion:
Stable Factors:
Europe's ageing population:
This factor is increasing the pension costs of IAG.
Unstable Factors:
Weaker European Market:
This factor is a risk for IAG.
Olympic in London in 2012:
This factor will attract more passengers to UK. But, during the Olympic Games only few travelers will leave London. As a result during the Olympic Games fewer passengers will fly. Past Experiences show that demand in the host country has dampened.
High fuel prices:
Negative For IAG..
Rise in Muslims:
As a result of this factor Many Muslims will fly to Mecca for Hajj every year. This will increase the passenger revenue of IAG.
Rapidly Changing Factors:
Government initiatives:
High APD:
Negative for IAG.
Low Corporation Tax:
Beneficial for IAG.
New Product Development:
Through innovation IAG attracts more customers and new product development also keeps IAG one step ahead of their competitors. So, this factor is positive for IAG.
In 2011 IAG has doubled its operating profit compared to 2010. So, if IAG follow its own strategic business plan it will also see an increase in its operating profit this year despite of having some negative effects.
References:
Palmer, A ., Hartley, B (2009), The Business Environment, (6th edition), McGrawHill, UK
Henry, A. (2009), Understanding Strategic Management, Oxford University Press, Oxford
Ahmad, J., Vasilaki, A., and Nath, V. (2007) Strategic Business: Environment, Pearson Custom Publishing, Harlow, Essex
http://www.iairgroup.com/phoenix.zhtml?c=240949HYPERLINK "http://www.iairgroup.com/phoenix.zhtml?c=240949&p=aboutoverview"&HYPERLINK "http://www.iairgroup.com/phoenix.zhtml?c=240949&p=aboutoverview"p=aboutoverview
http://www.iairgroup.com/phoenix.zhtml?c=240949HYPERLINK "http://www.iairgroup.com/phoenix.zhtml?c=240949&p=irol-reportsannual"&HYPERL
INK "http://www.iairgroup.com/phoenix.zhtml?c=240949&p=irol-reportsannual"p=irol-reportsannual
http://www.iairgroup.com/phoenix.zhtml?c=240949HYPERLINK "http://www.iairgroup.com/phoenix.zhtml?c=240949&p=responsibility"&HYPERLINK "http://www.iairgroup.com/phoenix.zhtml?c=240949&p=responsibility"p=responsibility
http://www.britishairways.com/travel/csr-corporate-responsibility/public/en_gb
http://grupo.iberia.es/portal/site/grupoiberia/menuitem.52b643feb65c52c239bf93ead21061ca
http://www.britishairways.com/cms/global/pdfs/environment/ba_corporate_responsibility_report_2010-2011.pdf
http://grupo.iberia.es/portal/site/grupoiberia/menuitem.949f8fd4ea195841739ed8cdf34e51ca/
http://www.flightglobal.com/news/articles/world-airline-rankings-regional-picture-359695/
IAG's Full year condensed consolidated financial statements December 31, 2011 accessible at:
http://www.iairgroup.com/phoenix.zhtml?c=240949HYPERLINK "http://www.iairgroup.com/phoenix.zhtml?c=240949&p=irol-reportsother"&HYPERLINK "http://www.iairgroup.com/phoenix.zhtml?c=240949&p=irol-reportsother"p=irol-reportsother
http://www.reuters.com/finance/stocks/companyProfile?symbol=ICAG.L
http://money.cnn.com/magazines/fortune/most-admired/2012/industries/2.html
http://news.bbc.co.uk/today/hi/today/newsid_9700000/9700740.stm
http://news.sky.com/home/business/article/16179274
http://unfccc.int/kyoto_protocol/background/items/2879.php
http://www.huffingtonpost.co.uk/2012/04/01/air-passenger-duty-apd-rises-8-percent-uk-aviation-george-osborne_n_1394389.html
http://www.forbes.com/2009/11/10/europe-airlines-climate-business-oxford-analytica.html
http://www.environment-agency.gov.uk/business/topics/waste/32084.aspx
http://www.environment-agency.gov.uk/business/topics/waste/32180.aspx
http://archive.defra.gov.uk/environment/waste/topics/hazwaste/index.htm
http://news.bbc.co.uk/1/hi/world/europe/6937301.stm
http://www.guardian.co.uk/politics/2010/nov/29/corporation-tax-8percent-exodus-multinationals
http://www.direct.gov.uk/en/Pensionsandretirementplanning/Companyandpersonalpensions/WorkplacePensions/DG_200722
http://www.marketwatch.com/story/iag-net-doubles-warns-on-cost-pressures-2012-02-29
http://www.guardian.co.uk/business/2012/mar/30/iag-ba-takeover-bmi-branson
http://www.cnbc.com/id/46765040/The_Reason_for_Rising_Oil_Prices_Dan_Yergin
Related Topics