An Analytical View Of Artificial Intelligence In Present Legal Scenario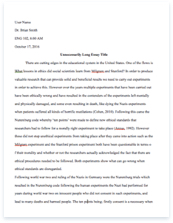 The whole doc is available only for registered users
A limited time offer! Get a custom sample essay written according to your requirements urgent 3h delivery guaranteed
Order Now
Introduction
Artificial Intelligence (herein after called as AI) means computer methodology. Future entire industries and based on the database. Artificial Intelligence makes the Digital World. Artificial Intelligence changing the way of human life. In India, the legal system has very little revolution regarding technology. Lawyers follow the years ago methods for solution. Artificial Intelligence can make a big change in lawyers functioning and in Law. Artificial as with any new Intelligence, questions arise like, Will people lose jobs to buy this machine? will they affect our nature and communications with one another? will they make critical mistakes, and if they do, how do we learn to protect against them?
What is Artificial Intelligence
Artificial Intelligence is a computer Intelligence. It is also called Machine Intelligence. It is in contrast to Natural Intelligence. Able to carry out the tasks that usually need human intelligence. Many of these artificial intelligence systems are performed by machine learning. This comes with rules garnering the rules and information for using data. Due to data-based service industries, it becomes more popular and necessary.
Types of Artificial Intelligence
Type 1: Reactive machines: The most basic types of AI systems are purely reactive, and have the ability neither to form memories nor to use past experiences to inform current decisions. Deep Blue[footnoteRef:2], IBM's chess-playing supercomputer, which beat international grandmaster Garry Kasparov in the late 1990s, is the perfect example of this type of machine. [2: https://www.govtech.com/computing/Understanding-the-Four-Types-of-Artificial-Intelligence.html]
Type 2: Limited memory: These Artificial Intelligence systems have memory, so they can use past experiences to inform future decisions. The idea of some decision-making functions in self-driving cars is outlined this way.
Type 3: Theory of mind: Theory of mind is a psychology word. It means that the method would have the social knowledge to understand feelings. This type of Artificial will be able to infer human thoughts and behaviour, a necessary skill for AI systems to become integral members of human teams.
Type 4: Self-awareness: In this, Artificial Intelligence has a sense of self, which gives them consciousness. Machines with self-awareness understand their own situation. This type of AI doesn't exist yet.
Legal Analysis by Artificial Intelligence
Artificial Intelligence will analyse and produce the data more easily and deeply. Artificial Intelligence includes photos and videos in criminal Justice which is exact proof and by this there are more chances to win the case. Legal Artificial Intelligence depends on technology that are initiated by knowledge, which includes Legal Analysis, text analysis and business process automation. AI will analyse a file and finds whether a document is relevant to a particular case which lawyer is dealing with.
Artificial Intelligence is helpful for Legal Industries
Due Diligence: Artificial Intelligence takes reasonable steps by a person to avoid committing a tort or offence.
Prediction Technology: AI legal software helps to predict the outcome of cases before the court of law.
Legal Analysis: AI provides all data information of past cases, judgements and before laws which are useful for present case and helpful lawyers.
Automation of Documentation: Legal documents that you want to incorporate will get ready in a minute.
Intellectual Property: Registration for Trademark, patent, copyrights, legal search, etc., tools are more useful by lawyers in legal work.
Electronic Billing: Legal software AI helps in perfect billing which is safe for both lawyers and clients.
Use of Artificial Intelligence by judges and lawyers:
It is a task for judges to decide crore of cases. Artificial Intelligence will help to speedy process in the judicial system by this citizens rights will never violate. Artificial Intelligence plays a vital role in the judiciary because it removes bias in the judgements. Companies like Kira system, LawGeex, ebrevia. helps to work faster and with fewer errors. With this Artificial Intelligence, it's easy to find obligations for lawyers and to monitor missing items. By using algorithms process lawyers will find relevant information in the case and identify keywords.
Benefits of Artificial Intelligence in Legal System:
Artificial Intelligence has the strength to find all potentially relevant information from all types of files and sources.
This helps in saving infinite time in legal research and in finding of the facts by providing all data in unique.
It helps in analysing all data by different languages and other reports for mistakes.
Artificial Intelligence technology helps to identify the missing information and reduce costs by protecting the client's reputation.
AI power employed in all departments; it helps to understand the facts easily.
In Law system many records, files are there to be carried, smart technology is more useful.
Data Protection Law:
Now-a-days Artificial Intelligence works with the data which is stored on machines. Every personal data is loaded in the devices. But there are a lot of hackers into other devices purposefully or fun. All the Personal Data which is uploaded in the device should be protected. Hence Data Protection Laws are needed. Personal information is exposed to the value of citizens privacy rights where there are no data protection laws in India. In case "K.S. Puttaswamy vs. Union of India"[footnoteRef:3], supreme court acknowledged the Right to Privacy under Article 21[footnoteRef:4] of the Indian Constitution. Personal Data Protection Bill, 2019 protects the personal data of individuals. This bill is undecided in Parliament. In this bill Data fiduciary is explained. "Data Fiduciary means any person, including the state, a company, any juristic entity or any individual who alone or in conjunction with others determines the purpose and means of the processing of personal data"[footnoteRef:5]. Clause-3(13)[footnoteRef:6] of this bill is storage, collection and processing of personal data. [3: Writ petition (civil) No. 494/2012 (India).] [4: Right to life and Personal Liberty.] [5: Clause-3(13) of Personal Data Protection Bill, 2019.] [6: Data Fiduciary.]
Information Technology Act, 2000:
While education changes thumb-prints to signature, now technology changing signature to thumb-prints. Present in India privacy law dealing with the Information Technology Act,2000 with the Information Technology Rules, 2011. "If any person accesses a computer, computer system or computer network without the permission of the owner, or downloads, copies and extracts any data, or causes disruption of any system, inter alia, they will be liable to pay damages by the way of compensation to the person so affected"[footnoteRef:7] is mentioned in this Act to protect personal data. Section-43 of the Information Technology Act,2000 includes the right to privacy uncertified explosion into a computer. [7: Section-43 of Information Technology Act, 2000. ]
Consumer Protection Law:[footnoteRef:8] [8: https://fastforwardjustice.com/role-of-artificial-intelligence-in-legal-world/]
In professional fields, people keep the data of their clients saved as artificial intelligence to use it whenever needed and to process the data easily. When a consumer who uses such data believing it to be in good faith but then find deceived, there has to be a protection for the affected.
Advantages of Artificial Intelligence
There are many advantages by being assessed with the Artificial Intelligence like Accurate decision making, Tireless, Selfless and no marks, no bias, Speedy process, solving new problems, decrease stress to humans, many of health are solved by AI in studies and universities, and Work in risky situations etc,
Complications OF Artificial Intelligence
As the coin two sides, even the Artificial Intelligence as some complications while dealing with it like Collects high cost, Guides to unemployment, no improvements in Experience, Lack of creativity, Dependency on devices, Replaces humans etc.,
Indian Legal Frame Work for Artificial Intelligence
Now-a-days Artificial Intelligence is more effective in various industries. AI changing the shape of multiple industries. Indian Legal system is huge and by the AI it becomes easy for legal research. And can be done quality work and for law firms' expenditure will be balanced. It provides advanced tools and helps lawyers in advising clients and litigations. AI Make the research of previous easier.
Advanced Law firms with Artificial Intelligence
Innovation of dealing clients: In future the way of servicing the clients will change drastically. Lawyers should deal with innovative ideas to service more better for clients. The payable should be more friendly to the client should pay only once after reaching the target.
Focus on higher profits: In recent, law firms are targeting on more revenue and the competition also increasing more between the law firms. Demand for the legal services is increasing and they are focusing on more profits.
Technology is foundation for growth: By the technology drafting, trademark, legal search is becoming more efficient to improve the law firms. Artificial Intelligence based law firms get more profit with less cost.
Focus on brand: In front, law firms are based on brands. Law firms need to organize more programs, workshops, seminars for appearance and to increase the brand value because a piece of small negative advice from a few people will damage the whole reputation easily.
Use of Artificial Intelligence in Law
The use of Artificial Intelligence in Judiciary is in many ways like Artificial Intelligence in Litigation, in predictive coding, Predictive Analytics, Legal Research, Expert system, Automated Document, Compliance engines, Attorney Workflow, Online Internships, and Legal Drafting etc., which is a step towards to develop the court.
Conclusion
Machines are used by humans only, but the benefit is they decrease the time and work. By machines work, jobs will not decrease and it makes the work easy. But it affects our nature and communication like a natural way and methods will be loose and communications will decrease completely because everyone starts working with machines so no work with others. But by this Artificial Intelligence, work becomes easier and more perfect without mistakes. It brings a drastic change in the way of lawyers and uses for litigations, trademarks, for Legal research etc. In the future, by Artificial Intelligence the law firms will get more profits and benefits. Lawyers get many tools to work in law firms. Competition is also increasing more. So, In my view, Artificial Intelligence is very fruitful and be used productively. It helps lawyers in many ways by providing perfect information in a single document and saves a lot of money and time. AI improves the way we think.
Related Topics