An Analysis of William Golding's Lord of the Flies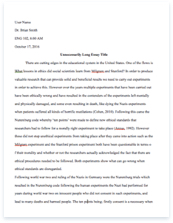 The whole doc is available only for registered users
A limited time offer! Get a custom sample essay written according to your requirements urgent 3h delivery guaranteed
Order Now
English authors often allude to Greek mythology and the Bible in their writing. Frequently readers come across a reference to Jesus Christ or a prophet-like character when analyzing popular classics. In William Golding's Lord of the Flies, the author depicts Simon as a Christ-like figure because he sees the truth before the other boys and he is compassionate.
Simon is the first boy on the island to predict the rescue and conflicts of the children. For example, when Ralph starts to give up hope of being rescued, Simon says, "All the same, you'll get back all right". Simon's reassurance of leaving the island comforts Ralph in his time of doubt. Simons knows they will not stay on the isle until they die and that knowledge gives the boys relief and hope. Furthermore, when Jack is at fault for letting the fire go out while a ship passes the island, "Simon looked, from Ralph to Jack, and what he saw seemed to make him afraid" . Simon's acknowledgment of the conflict arising between Ralph and Jack pushes him to relate to the best in order to steer them away from dispute. Simon confronts the children's issues by realization of reality which is a quality that helps the boys stay sane. Simon speaks truth to the boys on the island.
Simon is compassionate towards the males and makes them feel taken care of. For example, when Jack gets a cut while hunting, Simon comes up to him and says, "That's a wound and you ought to suck it. Like Berengaria". Simon displays qualities of a good sanitarian. Simon's advice about the wound is a thoughtful quality that Simon holds for the youngsters. Furthermore, when the littleuns are hungry, "Simon founds them the fruit they could not reach, pulled off the choicest [fruit], passed them back down to the endless, outstretched hands'. Simon commits deeds that are similar to the nature of Jesus Christ by making the feeding of children his first priority. The littleuns look up to Simon to satisfy their hunger and needs just like people look up to Christ for help. Simon is a considerate human and he shows that through the kindhearted ways he makes lads feel.
Sometimes Greek mythology and works of the Bible are used in writing to enhance the quality of the character in a book. Prophet-like people are often recognized as kind and helpful. This eminence is important for survival in the world.
Related Topics