Amazon: One E-Store to Rule Them All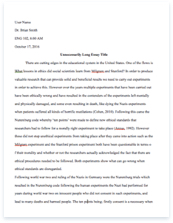 The whole doc is available only for registered users
A limited time offer! Get a custom sample essay written according to your requirements urgent 3h delivery guaranteed
Order Now
1) The CEO of Amazon.com, Jeff Bezos, effectively employed both intuitive and systematic thinking when he developed the Kindle for sale. Through Bezos's creative idea in the Kindle, one can see that he makes decisions that seem to be based off of intuitive thinking. With this approach, people make decisions according to their past experiences and gut feelings, as opposed to analyzing all of the facts. Bezos took a risk in the creation of the Kindle going off of his gut feelings that it would be a successful idea. From previous experiences, he knew that "music and video have been digitalized for a long time, and short-form reading has been digitized, beginning with the early Web. But long-form reading really hasn't". The company needed a push to rise above their competitor, Apple, and Bezos was able to provide a creative idea that he thought would work based off of things he has experienced. Fortunately for Amazon, his intuitive idea was a success and "Amazon now sells more Kindle books than paperback books". On the other hand, the development of the Kindle also reveals Bezos's ability to think systematically.
Systematic thinking involves a "rational, step-by-step, analytical" approach to problem solving. Someone who thinks systematically tends to use facts and details to lead him/her to decisions. Also, systematic thinkers often break down problems into smaller issues and attack them one by one. In this case study dealing with Amazon, Bezos used his intuition to create the idea, but then researched the target market to further develop the Kindle. This rational thinking led the company to create the Kindle so that it could "download and store e-books, RSS feeds, Microsoft Word Documents, and digital pictures". Using the facts from his research, Bezos thought systematically and made a plan to create a product that would meet the desires of his market. Through the Kindle's success in sales and customer satisfaction, it is clear that Bezos effectively used both intuitive instincts and systematic thinking in managing the company.
2) Amazon's position in the digital entertainment market can be best described as risky because the specific market is constantly changing. This restricts the company from being able to fully predict the possible consequences for decisions. A risky market is one in which "information and facts are incomplete" and "alternative courses of action and their consequences can be analyzed only as probabilities". For example, when Apple created the iPad, Kindle sales dropped significantly and Amazon was forced to drop the price. There is no way of predicting such an event with 100% certainty or how the event will affect Amazon. However, it is helpful to Amazon that their "customers are nothing if not loyal". This characteristic will reduce major consequences from any decision made by the company. However, "Amazon's stock values fluctuate" and the outcomes of alternative decisions can only be predicted with probabilities.
While this is not as ideal as a certain environment where sufficient information is provided for possible decisions, large amounts of data can still be collected and analyzed within a risk environment. For example, Amazon can test prototypes through different marketing schemes to see if customers from the market respond positively. By doing this, the company can eliminate some risk and better assess the outcomes from alternative decision possibilities. The more the company knows, the more analytical, rational decisions they can make. Over time, this type of thinking will consistently produce more dependent results than constant decisions based on intuition. Therefore, Amazon may not be able to fully predict how the market will respond to company decisions, but through research and data collection they are able to somewhat accurately predict which choice will be the most profitable. 3)While Bezos has had great success as the CEO of Amazon, there are continuous threats and traps that he must be aware of in order to maintain the success of the company. The main worry for any company should be performance threat, or when something is wrong or likely to be wrong in the near future with the production and performance of the organization.
As a large internet retailer, Amazon's goals are to satisfy the customer market and to efficiently grow as a corporation. Therefore, if the company makes decisions that lead to a loss in customers or in sales, then they are failing the mission. Constant success is difficult in such a business since the market is always changing. Jeff Bezos, along with the other managers of the company, must properly research the environment so that they know what their potential customers are looking for. With that information, the organization can make more rational decisions which will reduce threats of failure. Bezos has shown that he has the skill to be innovative through his work with the Kindle. However, this innovation must continue due to the cycle of innovation streams. Naturally, customers lose interest in products after time. On top of this, Amazon has to worry about the threat of competitors, such as Apple, taking over its customers. Thanks to the innovative ideas of Bezos, "Amazon.com has grown from a one-man operation into a global giant of commerce". He has an optimistic outlook on the company's future, but he must continue making rational decisions and creating innovative products frequently in order to minimize threats from competitors and performance failure.
Related Topics