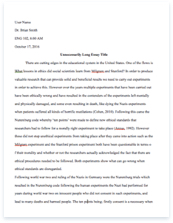 The whole doc is available only for registered users
A limited time offer! Get a custom sample essay written according to your requirements urgent 3h delivery guaranteed
Order Now
ALDI is one of the major supermarkets in Australia and is well known for its low prices. We have to analysis and recommend ways to maintain the high level of growth and strategic competiveness in light of the challenges the sector is facing. In this report we will be outlining the areas of strategic management and strategic competiveness. What are the internal and external factors facing ALDI. Also we look at the business level strategies the company has in order to maintain its growth. At the end of the report we will offer recommendation and conclusion based on the information and facts gathered regarding the above areas mentioned.
Strategic management and strategic competitiveness
Strategic management is the commitment, discussion and action taken by a firm in order to achieve strategic competitiveness within the market in order to gain above average returns. The company needs to determine and analyse its internal and external factors in order to determine its resources, capabilities and core competencies. Strategic competiveness is only achieved when a firm creates and implements a value creating strategy. The characteristics of the competitive landscape influences a firm's strategic competitiveness a great deal because you have to always compete with other competitors in terms of price all the time. ALDI's strategy is to offer limited number of products at the lowest price. This has abled ALDI competitive in the market for so many years. This way it increases sales for each product, which then allows it to shop smaller than the other supermarkets like Coles and Woolworths.
External Environment
The External environment played a big role in ALDI's performance. Areas that influenced its strategic intent and implementations were: Bargaining Power of Suppliers: although ALDI stocks few national brands such as Vegemite, Kellogg's, Milo and Nescafe, 95% of the products are ALDI's own brands. 80% of it are Australian made, this means they don't have to spend a lot on the products it sells from big brands like other supermarkets do nor ship them from overseas. Bargaining power of customers: ALDI's low prices attract a lot of customers who are just not fond on paying a lot of money on branded products. Where in ALDI they will be paying a lot less for the same product that is made by another maker. Many of ALD's Household products are produce by well-known manufactures.
Threat of new entrants: ALDI's Low price creates a barrier of entry for new competitors to entre the market. The low prices make it near impossible for new competitors to sustain and maintain with in the market. Threat of Substitute products: ALDI provides substitute products to customers who are not willing to pay a lot more at other major supermarkets such as Coles and Woolworths who tend to have well branded named products.
Internal Environment
Just like the External Environment, the Internal Environment played a big role in ALDI's performance and strategic intent and implementation. Inbound Logistics: ALDI produces its own products that saves costs and prolongs its competitive advantage over its competitors. Operation: With it's low prices, ALDI is able to get back its customers again and again without it compromising the quality of service being provided. Outbound Logistics: With ALDI being concerned about how the products being reached to the buyers, its has its own transport system to reach its products to the customers. Marketing and Sales: ALDI's Marketing and sales Strategy is to save money at all costs. It has twisted the market by following the marketing and strategy of cutting the cost and passing on the savings to the customer.
Business level Strategies
The concept of Business Level Strategy is the action taken to provide value
for the customer in order to gain maximum competitive advantage. The way Firms can use Business level Strategy in order to gain competitive advantage is by identifying,
•Who the customers are?
•What are the product and services that is going to be served to the customers?
•How to satisfy the customer?
Once these 3 questions are identified, the firm would be able to gain competitive advantage. The business Level Strategy used by ALDI is Cost Leadership. Its sales and marketing strategy is to save customers money by providing the lowest prices on its products. Also to cut their own costs but producing its own products. Now that ALDI has established itself as a low priced supermarket with quality, I think it will be hard to change the Business Level strategy as it may drive away its customers if it decides to go in another direction.
Recommendations and Conclusion
Based on our analysis of ALDI's internal and External environment and Strategic business plan who we this is very satisfactory to where the business is at the moment. The recommendation to present ALDI senior management would be to stay up to date with modern technology in order to stay much more competitive with its competitors. ALDI would need to be more involved in the use of information systems (internet) and virtual supermarket. Many of its competitors have been active with the Internet with Woolworths being at the forefront of virtual supermarket. Virtual Supermarket makes it more convenient for customers to do their household shopping on the go by just scanning the barcode of the product on the virtual wall with their smart phone. They just pay it online and the products will be delivered to their homes. With its already low prices combined the potential introduction of Virtual Supermarket, ALDI would be very competitive and will not be left behind in the market. It would be able to make it more convenient for its loyal customers to shop instead of having them run around from store to store to find the products they really want.
Related Topics