AIDS in the Workplace: A Case Assessment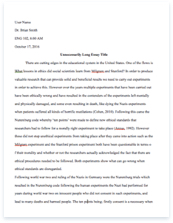 The whole doc is available only for registered users
A limited time offer! Get a custom sample essay written according to your requirements urgent 3h delivery guaranteed
Order Now
Background:
Carla Lombard is a charismatic owner of Better Bagels, a successful seven-year-old bagel chain. Recently Frances, the ex-wife of Tom Walters-an outstanding employee at Better Bagels, came to Carla and told her that Tom had AIDS, then left. Carla felt that she would not be justified to discuss Tom's health with him. However, worried by the possibility that Tom's illness might affect the solvency of her business by bringing adverse publicity if news of his illness spread, she has been contemplating firing him; a swift turnaround from her previous plans of promoting him to manager. The case concludes asking if Carla should begin planning for any repercussions if Tom's health begins to decline.
Legal Aspect:
When it comes to not having a written AIDS policy for the business, Carla is not alone. In 1988, only a mere 10% of all companies had such a policy. (Brown & Turner 1989, 39). In 1987, many U.S. businesses met to discuss predicaments similar to Carla's at a summit titled, "AIDS: Corporate America Responds"; the participants reached a consensus that they should treat AIDS with the same respect and procedures as they would any other disastrous illness, that they abstain from testing employees for the virus, and refuse to transfer co-workers whom refuse to work alongside AIDS infected workers (Brown & Turner 1989, 40). The summit did say that more education about the virus was required.
The summit's conclusions were wise, since three years later the passage of the 1990 American with Disabilities Act (ADA) made it illegal to ask current employees if they have HIV or AIDS, to test them for the virus; or to withdraw a job offer from an employee due to infection (hivpositive.com). Yet discrimination can be justified if the consequences of not discriminating are "bad enough" (Johnson 1988, 49). If the company can prove the employee to be "a direct threat to health or safety", that the reason for denying the applicant was "job-related and consistent with business necessity", and "no reasonable accommodation was available"…and "such an accommodation would cause an undue hardship" to the complying firm, than adherence to the ADA law is invalidated (hivpositive.com).
Carla must legally adhere to the 1990 ADA statute, as well as fabricate a contingency plan concerning Tom's alleged AIDS in the workplace. In addition, once a person infected with HIV develops AIDS, the body becomes susceptible to an infinite number of infections, which can only be temporarily delayed in the short term by using antibiotics, yet in the long term there is no viable prevention from the onslaught of infections (Begun et al. 1998, 17). If Tom in fact had AIDS, not its precursor HIV, then he would probably have demonstrated some signs of infection. In summary, 'hearsay" from Tom's ex-wife is not a credible source of legal evidence that Carla could use to change her occupational procedures.
Ethical Aspect:
The above case contains many ethical issues, which concern the fundamental well being of Tom, the safety of Carla's customers, and the well being of the employees whom are employed by Better Bagels. I will address the ethics and implications of Carla's decisions and future plans concerning Tom's fundamental well being.
In my opinion, I believe it is morally unjustifiable and unethical for Carla to fire Tom due to his alleged AIDS infection. To fire someone due to a disability is not only illegal, yet uncompassionate, and displays a misuse and abuse of human resources, as well as unprofessional management. This belief is rationalized using Confucian Ethics, which is comprised of seven key concepts. .
Initially utilizing Confucian ethics to evaluate Carla's desire to fire Tom, it is evident that such a decision would not take into consideration the well-being of her employee, and would conversely harm Tom by striping away, among other things, his livelihood, confidence and self-respect. Second, as owner of Better Bagels, Carla has a responsibility to society and the economic system to practice fair labor standards and insure that employees and customers alike are treated equitably, which she must uphold. Any deviation from these moral norms would not be noble. Third, both Carla and her business as members of a civilized society, must comply with all applicable laws, which in this case means adhering to the 1990 ADA statute, all civil rights and constitutional laws, while also exceeding what society deems moral. Fourth, that membership in society reinforces the position that Carla and her bagel chain must be compassionate and non-discriminatory to all members of society, especially its stakeholders, such as its employees and customers, regardless of their physical disabilities.
Though Carla must continue to think for herself and judge whether society is a fair and civil barometer of morality. Fifth, if after evaluation and analysis, Carla finds that on a micro scale society and in a macro scale humanity, has in fact established morally justifiable norms, than obedience must be accomplished. Sixth, Carla should think of Tom's position, and how her immediate decisions will impact him emotionally and physically. In the case, Carla did demonstrate this ability, when she rationalized not discussing Tom's health with him because she did not think that she would appreciate an employer intruding into her health. She should use this diligence again when considering whether or not to fire Tom in an attempt to preemptively spare her business from any (mainly perceived) potential financial distress. Finally, Carla should evaluate any decisions concerning Tom upon who her devotion to her family. For instance, Carla would likely refrain from firing a member of her own family, if that family member were suspected of being infected with AIDS, no less devotion should be displayed pertaining to Tom.
I suggest that Carla continue to adhere to all moral norms, as well as continue to evaluate her tentative decisions using her conscience. After so doing, I hope that Carla would not fire Tom, nor disclose any personal information about him to anyone. Carla should devise a contingency plan for dealing with a future "AIDS in the workplace" occurrence, she should also increase AIDS awareness in a non-discriminatory fashion by providing education concerning HIV and AIDS transmittal, the dangers of the disease, proactive and post active precautions, and other health awareness issues. (1, 045 words)
Works Cited
Johnson, Elizabeth P. 1998. AIDS: Myths, Facts & Ethics. Elmsford, New York: Pergamon Pres, Inc.
Brown, Kathleen C. & Turner, Joan G. 1989. AIDS: Policies and Programs for the Workplace. New York, New York: Van Nostrand Reinhold.
Begun, Abbey M. et al.1998. AIDS. Wylie: Information Plus.
Electronic Sources
School of Industrial and Labor Relations, Cornell University; Mid-Atlantic ADA Information Center. Working Effectively With Individuals Who Are HIV Positive
URL: http://www.hivpositive.com/f-HIVyou/LaborAIDS/aids.html
Related Topics