Advantages and Disadvantages of Mobile Phones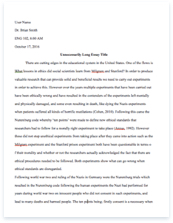 The whole doc is available only for registered users
A limited time offer! Get a custom sample essay written according to your requirements urgent 3h delivery guaranteed
Order Now
Since past few years the usages of mobile has increased very rapidly. Pretty much everyone have it now. The reason behind this might be that mobile service providers have decreased the call rates so low that it is now affordable by every one. As you know like everything else it too has both advantages and disadvantages. So, we will be discussing them in detail and see if we can come to a conclusion. We will discuss advantages and disadvantages of mobile phones every aspect. No matter how miniscule it is. Advantages and disadvantages of mobile phones
§
Communication
Advantage
Mobile phone's major purpose is to make the process of communication easy and to be very honest mobile phones are doing this job very successfully. You can get in touch with people all around the world just by dialing few numbers. Disadvantage
I won't say it is a big disadvantage or a compulsory disadvantage. Actually, it depends from person to person. How he utilizes it. There are many people all around the world who never leave their mobile phones alone. It is consider very harmful for one's health.
When you talk on phone for hours it can affect your hearing and the danger of brain tumor caused by mobile phones radiation is known to everyone. Mobility
Advantage
As the name suggests you can take it anywhere. So, like old times you don't have to stay at home just to take an important call. Or you don't have to miss call when you are away from home. It is extremely useful when job require lots of travelling. Disadvantage
The reason behind many road accidents is that the person who was driving the vehicle was also on phone that time. This doesn't mean a person busy on a phone will be only dangerous when he/she is driving. It is seen in many cases a person walking around while talk on the phone is a danger not only for himself but for other people to. Emergency
Advantage
In emergency mobile phone can be a great help. Imagine, your car broke down in the middle of a highway and there is no help around at that time a mobile can save you. Many old people can be a little more independent because now days there are many mobiles with the facilities that are very useful in emergencies. In emergency, a touch of a button can send a number of messages to the close relatives and friends. This very helpful for old people or people with some severe disease, living alone. Disadvantage
I don't think there is any good or mentionable disadvantage of mobile phones but for the sake of a discussion I would say the cost of few services available is pretty much. Applications
Advantage
Now days there are millions of different no. applications are available for our mobile phones. Some of them can be quite useful. Like, few days back I wrote an article about assistive technology. Assistive technology is basically the technology for disables. In it I have mentioned about the various applications for autistic kids which run of mobile phones and it works wonderfully with them. Apart from this, there are several mini applications that can be of a great help in our day to day life. Disadvantage
The greatest disadvantage of these applications is that people waste a lot of time using them. If there are 100 applications that are helpful and worthy, then, there are a million applications that are nothing but a waste of time.
Second disadvantage would be the money people spend on these worthless applications. I know many of them are available for free but there are pretty good number of applications that are not. All-in-one Gadget
Advantage
Mobile is an all in one gadget. Only a fool can say something else. If you want to wake up in the morning, then, it works as an alarm. Tells you time, day, date, works as a notepad when you want to note something important down and remind you of various events. I won't be incorrect if I say it like a
wife who takes care of her husband. Disadvantage
The disadvantage to this would be the dependence of humans on their cell phone, so, in case they lost it their whole life would come to a stand still. Another thing, I have seen many people listening to music on their mobile phones all the time. This also has effects on your hearing and your concentration power. Sense Of Security
Advantage
When you are away from home there is always a fear in the mind of your loved one's about your well being but if you have a cell phone, that means, they can remain in your contact all the time. It can reduce if not completely vanishes that fear. Disadvantage
The only disadvantage to this is that it puts a hole in your privacy and it is difficult to stay alone. SMS/Instant Messaging
Advantage
With the help of this service you can send a common message to lots of people. This is a real time saver. Another advantage is that it can help you contact with other people if you are in a place or scene where you can't talk on the phone. Disadvantage
Like everything people misuse this technology too. A lot of time gets wasted on just messaging.
Internet Advantage
Almost, all the phones that are made now days have facility to use internet. This is very important for people of all age groups. People who work can get their mails on the phone itself. Students can search for information from the internet. Disadvantage
People use internet more for bad things. Social networking is the main evil here.
Camera
I have mentioned camera separately because I think it is a really powerful tool. Advantage Camera in a mobile phone can be really useful in capturing memories because no matter how smaller a real digital camera get, you can't carry it every where. However you have your mobile phone with you everywhere you go. The pictures and videos taken through mobile phones by people, of a crime, have been very useful in carrying on investigations and bringing justice.
Disadvantage
Many times this creates a hole in the privacy of people. Malicious people have been known to post pictures and films of other people intimate moments. Since the social networking took a boom the young generation spend more time in taking pictures to post on these websites rather than doing something productive and this all take place with the help of a phone with a camera. Advantages and disadvantages of mobile phones – Conclusion Conclusion – Even if mobile phones have a bit of disadvantages but still the advantagestotally dominate them and most of the disadvantages are the ones created by people themselves. So, I would say we should try to make use of its good assets rather then making it work against us. Mobile phones connects world and the people living it in a pretty good way and lots of people claim that they can't work if they don't have a mobile phone. People give you thousands of reason how their busy life needs a mobile phone to ease things a bit. Warren Buffet, one of the world's richest men thinks different. In fact he doesn't even use a mobile phone. If he can then we can. But it is entirely up to an individual.
Related Topics