Advantages and disadvantages of living in the city and living in hometown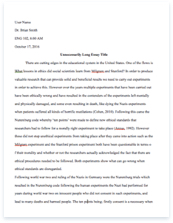 The whole doc is available only for registered users
A limited time offer! Get a custom sample essay written according to your requirements urgent 3h delivery guaranteed
Order Now
The rapid economic growth in many countries has led to widening gap between cities and rural areas. One of the most controversial issues rising today is which place is better to live. I think everything has 2 sides, both the city and the countryside have the advantages and disadvantages. It isn't deniable that living in such a big city has a lot of convenience. People can approach the modern technology and service to fulfil the entertainment demands. It isn't difficult to find a cinema, a concert or many kinds of new amusement like grass slipping or rollerblade. Besides, there are more and more shopping center and galleries, so you can easy buy whatever you want. There is also many places to visit like museum and monuments. The other main points explaining the trend of a lot of people migrating into big cities are education and workforce.
Infrastructure as well as the conditional study is invested heavily. The prestigious universities always located in the big cities. Because of the developing international trade, there are many international company in city. It creates a huge labour market and easier for unemployed to find a job. On the other hand, living in a city has some drawbacks. Crowded put considerable strains on traffic. Congestion isn't a stranger issue in the city. It is one of the causes of accidents. Industrialization, modernization and the environment pollution are often run parallel. Moreover, many people decide to settle their career path in big cities, it makes the fob market become more competitive. As strength and weakness of living in the city, living in the countryside also has many pros and cons.
The lifestyle in the rural areas is more peaceful and slower. Most of people know each other. People are in harmony with nature. Despite not having skyscrapers as in the city, you can see the breathtaking scenes like high mountains or beautiful valley. Especially, the cost of living in the countryside is cheaper. The rural economy depends more on the agriculture. Therefore, they mainly can self- sufficiency. Besides, living in the countryside has some weak points. Standards of education and health care are still low. People don't have a chance to approach new technologies. Additionally, having much free time led to more social evils like gamble, theft. It seems difficult to develop the career path in the countryside.
Related Topics