Advanced Diploma in Business Management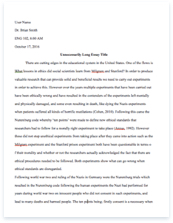 The whole doc is available only for registered users
A limited time offer! Get a custom sample essay written according to your requirements urgent 3h delivery guaranteed
Order Now
1) Introduction
The Qantas Airway is one of the top largest airlines in Australia that currently has a very solid history. The name of Qantas stands for "Queensland and Northern Territory Aerial Services" or as some people known as 'The Flying Kangaroo'. It began its business many years back by transporting passengers and mails to the final destination and the very first service Qantas has ever flown was from Darwin to Singapore. Qantas airline is one of the most successful utilizing operations Human Resources Management.
2) Human Resources Management Analysis of Qantas.
Qantas Airline Human Resources focuses on four major areas, which are business segments, corporate, shared services, development, and learning. These represents of its role in ensuring perfect operations of the company to operate. The company has experience of intensive change management such as cutting of prices and labour costs in order to ensure high productivity, moderation of wages as well as the introduction of flexible structures through a flexible and motivated workforce. Moreover, the Human Resource Management is also responsible of ensuring that right people are hired and given necessary training under job analysis and design.
3) QANTAS human resource planning strategy
Qantas focuses on flexible workforce which they implemented a strategy coordinated by the Alternative Employment Committee or as known as the AEC. The AEC have been successful in providing an effective significant level of flexibility flight crew members. Cabin Services have been provided with a formal and consistent approach to assessing a crew's family and life commitments. The AEC has also provided all reasonable requests for flexibility, while continuing to meet the operational requirements of the business. QANTAS has seen a larger number of women managers accessing flexible working arrangements.
This is true particularly in the Short Haul Services, and also shows QANTAS commitment to the advancement of women. This strategy has proven to be successful, and is an innovative response to working above and beyond the workplace limitations to provide more opportunities for all staff, particularly women. In addition, address the issues of productivity, workplace safety and internal recruitment, QANTAS have become innovators world wide in training delivery. QANTAS human resource strategy and the role of learning and development have changed deeply. They now emphasise internal consultancy to QANTAS business units.
4) Key human resource planning issues
Qantas identifies four major issues in human resource planning as: flexibility and adaptability in the workforce, developing management improving productivity, developing a safer workplace and recuiting internally for its future human resource needs. 4.1)A flexible workforce
Qantas have identified flexibility in the workforce as its top priority for human resource planning. The frontline of the QANTAS organization is its cabin crews, and QANTAS recognizes the inherent difficulties they face with irregular sign on and sign off times. QANTAS also recognize that women, in particular, but all workers in general, have family commitments, and that these irregular hours impact on their life and family responsibilities. There is a need for greater flexibility in this area particularly. 4.2) Improving productivity
The innovative work flexibility strategy has been implemented. This has caused concerns that productivity may suffer as a result. Also, with the increasing concerns over the airline industry worldwide, and the global financial crisis, QANTAS has recognized that it must improve productivity. 4.3) Increasing workplace safety
QANTAS are aware that the future workforce must be trained in different aspects of safety and security. They do ensures that the employee must be safe and sounds during operating hours and being aware of the terrorism activity. 4.4) Recruit internally for future human resource needs
Perhaps, the appearance of Qantas innovations working culture, and the projections that further innovations will be implemented, QANTA sees that recruiting staff from external sources may not satisfy the requirements of the future QANTAS work place.
5) SWOT of Qantas
5.1) Strength: Qantas have a very strong and very trustworthy name, which has a proof record by its history of being the second oldest airline in domestic market. Their services is very well known and it is a wide market for airline such as Jetstars, Qantas links, Qantas Holiday etc. Qantas have diverse internal aviation subsidies, which covers engineering, baggage handling and catering services provided. From the record, Qantas safety service is proven as an excellent so far. Qantas airline have a very good brand building exercise, which are through advertising and sponsorship. Moreover, from these statements, Qantas become one of the trustworthiest of Australia since the management has operated as the second oldest airline in the Australia airline history.
5.2) Weaknesses: Qantas airlines market is very much priced sensitive and especially with recession gripping the whole world pricing is very important factor. The human resource is limited, as it has been cutting the engineering jobs and much staff recently to reduce the expenses. The secondary location of airports is also not centralized. Qantas has a very high dependence on Australia due to its location. Increasing airline prices due to rise in the prices of jet fuel.
Jetstar is one of the airline under Qantas, as the jetstars's pilot being paid by Qantas rate, it making the low-cost carrier unviable. The alternate option is to remove Jetstar from the Qantas. It would weaken the Qantas group network and destroy jobs.
5.3) Opportunities: Qantas has provided many exclusive things in their service. For regular flyer, they launched the benefits policy to the flyer as they fly more often, they would earn mileage points depending on the flight distance, which will make the customer feel like that the flight is wroth to fly since the service is providing many benefits to them. In simpler word, the customers are given reward from time to time and the points keep on growing. It could be upgrade from silver card to gold card and from gold to platinum, which it will enhance customer value. Qantas always improve their service in order to serve more passengers, they introduce them with the new aircraft. After the launch of the new aircraft, it creating more employment opportunities in Australia and expansion of airline business and enhances the servicing efficiencies.
Furthermore, there are difference specialized classes for many kind of the people to purchase the ticket. In general, there are Economy class, Business class and First class. In difference classes, the service that is provided is different as the service given to them. They would feel the luxurious and uninterrupted services.
5.4) Threat: Qantas have several industrial actions causing safety concerns; the major delays will results in reputation damages. The new entrant airlines that have very low cost carrier are causing loss in revenue and sales. Also, the rising of oil prices increases the fuel price, which may result in increasing airline price. Perhaps, not everybody likes to pay higher price. Moreover, accidents are highly impossible to occur but it does happen once in a decade. There are good employees in Qantas service but however, prominent employee who departs to other airlines will cause loss of strategic knowledge directly to Qantas. In addition, failure of IT system may cause badly severe loss of sales through internet and losing customers to other competitive airlines that have similar or same price range. Lastly, fall in Australian dollars may also make customer feel of losing confident to purchase ticket with Qantas because other airline may have a similar price range or lower in another currency which could possibly be more stable.
6) Recommendation
If we are in the position of Alan Joyce, there should be many of the planning that should be remains stable and some should be changes due to the current decade of market .The recent problems involving HRM function has caused the company to suffer financially. The Qantas airline in their website asserts that, "Qantas is committed to providing meaningful jobs with competitive salaries and superior benefits". However, they have failed in fulfilling their promise as the strikes reported tell a different story. In addition, they allege that they "provide targeted, quality training to the Qantas group and assists in the development of skills". However, the accidents reported show a major gap in their training strategy. The HRM should revisit their training and communication model and make a change on it. It is time the company moved out of a market approach change strategy that only focus on making profits and focus on employee oriented approach that consider the interests of workers.
With an effective training model, there will be workshop and focus group sessions where employees air their grievances and come up with solutions to their problems. In addition, effective HRM communication should contribute successfully to teamwork, learning, innovation, safety, and productivity. Moreover, the HRM should invest heavily on their pilot candidates and ensure that they get the right training. Coming up with a HR strategic oriented communication model is important in guaranteeing that employees are at par with requirements and needs of the company.
This will help in discussing paramount issues affecting the running of the company. Once there is fit between communication and training model in relation to the role of the HRM, the next step should be to come up with a tactical plan on how the HR will be managing their roles to ensure there are no more scandals. The HR needs to be involved fully in daily operations of the company to ensure alignment with needs of the employees. Moreover, the HRM should come up with performance management plan, which is imperative in following up on the performance of the staff members.
The HRM should also be transparent in its strategy. This means that the company's operational and strategic agenda should be communicated clearly to workers and must be accepted. This will ensure employees' needs are met and there are no operational challenges. In addition, its mission should be shared with other shareholders to make sure they are on the right path to correcting the image of the company. Today's HR models recognize on the fact that people do not leave their issues at home when they are going to work. For the company to be successful, it should focus on the needs of the workers whether personal or professional. This will motivate the workers to deliver quality work. In that case, there will be less accidents and remuneration problems in the company (Frances, 2009). In addition, in training sessions, the HR should focus on changing staff members' attitude towards work and teach them on how to have a positive attitude. This will help in motivating workers and encouraging them to air their grievances through dialogue.
7) References
http://www.studymode.com/essays/Hr-Strategic-Hr-Planning-855689.html http://www.ilera-directory.org/15thworldcongress/files/papers/Speical_Symposia/IIRA_SS_Tues_1400-1530_Kochan.pdf
http://www.uk.sagepub.com/upm-data/36579_02_Harzing_Ch_01.pdf
http://www.consumeraffairs.com/travel/qantas.html
http://www.ukessays.com/essays/management/description-of-qantas-and-hrm-activities-management-essay.php
https://prezi.com/qw8wdhtj5-us/qantas-strategic-approach-to-hr-planning-recruitment-selection/
Related Topics