Activity-Based Costing and the Balanced Scorecard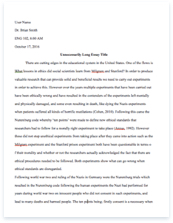 The whole doc is available only for registered users
A limited time offer! Get a custom sample essay written according to your requirements urgent 3h delivery guaranteed
Order Now
Activity-Based Costing and the Balanced Scorecard
Activity-based costing (ABC), activity-based management (ABM) and the balanced scorecard (BSC) are established management methods. They are building blocks of performance management systems. ABC and ABM provide cost and other business intelligence about key business elements including resources, activities, products, services and customers. They enable managers to make decisions that improve cost and profit performance. The BSC translates strategic goals into a set of performance measures balanced according to the important dimensions of performance. It helps communicate and execute the strategic plan by defining success in quantitative terms at each level of the organization. ABC and the BSC are often viewed as independent methods each with its own purpose. However, they are complementary and offer greater value when linked together.
The benefits of linkage include additional performance measures-measures for which ABC is the only reliable source-and more comprehensive decision support. The BSC benefits from the inclusion of ABC performance measures. These include the cost of activities and activity outputs which are used in the internal business process dimension of the BSC of public and private organizations. This activity information covers support services as well as primary business processes. For private organizations, ABC profit measures by customer, market segment, market area and distribution channel are used in the customer dimension of the BSC. ABC can provide as much as 20-30% of the performance measures in the BSC. For example, the South Dakota Department of Transportation's activity-based costing model provided 22% of the measures in the BSC. The users of the BSC benefit from the analytic capabilities available in ABC. For example, a manager of a transportation department may find that the actual cost of maintaining a mile of highway exceeds the target in the scorecard. ABC allows the manager to access detailed information about the activities and resources associated with maintaining highways. A detailed "drill down" and analysis of this information in ABC may reveal the root cause of the problem and allow corrective action to be taken.
Decision support is particularly effective if ABC data can be accessed from within the BSC. Successfully linking ABC and the BSC requires a different type of ABC model. The BSC relies on up-to-date ABC data on a monthly or quarterly basis, so the ABC model must be up-dated monthly or quarterly and data fed to the scorecards in the BSC. This ABC enterprise reporting system is quite different from the one-off desk-top models typical of early applications. Data sources unique to ABC-such as employee time reporting–are automated to reduce the cost and enhance the timeliness of data capture. Data feeds from legacy systems or enterprise resource planning systems are automated using extract, transform and load (ETL) tools. ABC's role as an analytic decision support tool changes the design of the ABC model and reporting system. The ABC model must be forward-looking to support planning efforts as well as a source of accurate historical performance data. A good reporting system-such as a modern web-based tool-allows managers to access, analyze and display ABC information on their desktop. This reporting capability should allow a manager to follow the trail of investigation from the targeted performance measure in the scorecard to the underlying details in the ABC model. In summary, linking ABC and the BSC enhances the value of two proven management methods. The BSC scorecard benefits from access to performance measures for the business process and customer dimensions. The BSC also benefits from the analytic capability of ABC to support performance analyses. ABC transitions from costing tool to analytic method supplying up-to-date business intelligence to support performance improvement initiatives. Why link ABC and the balanced scorecard? ABC and the BSC are proven management methods. They work well on their own, but they work better together.
This is why: The balanced scorecard benefits from ABC performance measures for the business process and customer dimensions; Managers use ABC as a diagnostic tool to uncover the root causes of scorecard performance problems; and ABC becomes an enterprise analytic system for performance management. Dr. Peter Turney is the founder, President and CEO of Cost Technology and has been an innovator and thought leader in the fields of activity-based costing, performance management, and analytics. Over the past thirty years, he has helped hundreds of companies transform their efficiency and profitability and led them to sustainable bottom line growth. He is a frequent presenter to management groups and has published numerous industry works on management including the best-selling book on cost and profitability management, Common Cents.
Balanced Scorecard Software: Business Intelligence, Dashboards and Performance Management Systems
The automation of a balanced scorecard is addressed in detail in Step Seven of the Nine Steps to SuccessTM methodology. In this step, the scorecard implementation process begins by applying performance measurement software, such as the QuickScore Performance Information System, to get the right performance information to the right people at the right time. Automation adds structure and discipline to implementing the balanced scorecard system, helps transform disparate corporate data into information and knowledge, and helps communicate performance information. In short, automation helps people make better decisions because it offers quick access to actual performance data. There are over a hundred balanced scorecard and/or performance management automation development companies. Some of the options are specifically dedicated to performance management and/or the balanced scorecard. Others include tools which are primarily designed for business intelligence, analytics or data warehousing, but have modules dedicated to performance management. The Balanced Scorecard Institute formally recommends the balanced scorecard software QuickScore Performance Information SystemTM developed by Spider Strategies and co-marketed by the Institute, but also advises clients on the many excellent software options available and acts as an honest broker between the client and the software vendors, of which many are also partners of the Balanced Scorecard Institute, such as Actuate (see Actuate's BIRT Performance Analytics product).
Balanced scorecard
Dec 26th 2008
Robert Kaplan seems to come up with one big idea per decade. In the 1980s it was activity-based costing; in the 1990s it was the balanced scorecard. The idea was first set out in an article that Kaplan wrote in 1992 for Harvard Business Review, along with David Norton, president of a consulting firm. The article, entitled "The Balanced Scorecard—Measures that Drive Performance", began with the principle that what you measure is what you get. Or, as the great 19th century English physicist Lord Kelvin put it: "If you cannot measure it, you cannot improve it." If you measure only financial performance, then you can hope only for improvement in financial performance. If you take a wider view, and measure things from other perspectives, then (and only then) do you stand a chance of achieving goals other than purely financial ones. Related items
Idea: Activity-based costingJun 29th 2009
Idea: ChampionDec 15th 2008
Idea: DelayeringDec 8th 2008
Idea: Viral marketingDec 1st 2008
Related topics
B.J. Rosenberg
Robert Kaplan
In particular, Kaplan and Norton suggested that companies should consider the following: • The customer's perspective. How does the customer see the organisation, and what should the organisation do to remain that customer's valued supplier? • The company's internal perspective. What are the internal processes that the company must improve if it is to achieve its objectives vis-à-vis customers, shareholders and others? • Innovation and improvement. How can the company continue to improve and to create value in the future? What should it be measuring to make this happen? The idea of the balanced scorecard was embraced with enthusiasm when it first appeared. Companies were frustrated with traditional measures of performance that related only to the shareholders' point of view. That view was seen as unduly short-termist and too concerned with stockmarket twitches; it prevented boardrooms and managers from considering longer-term opportunities. The balanced scorecard not only broadens the organisation's perception of where it stands today, but it also helps it to identify things that might guarantee its success in the future. Kaplan and Norton saw the benefits of the balanced scorecard as follows: • It helps companies to focus on what needs to be done to create a "breakthrough performance". • It acts as an integrating device for a variety of often disconnected corporate programmes, such as quality, re-engineering, process redesign and customer service. • It translates strategy into performance measures and targets. • It helps break down corporate-wide measures so that local managers and employees can see what they need to do to improve organisational effectiveness. • It provides a comprehensive view that overturns the traditional idea of the organisation as a collection of isolated, independent functions and departments. More management ideas
This article is adapted from "The Economist Guide to Management Ideas and Gurus", by Tim Hindle (Profile Books; 322 pages; £20). The guide has the low-down on over 100 of the most influential business-management ideas and more than 50 of the world's most influential management thinkers.
Balanced Scorecard moves from four boxes to strategy map
Initially it was suggested to visualise the Balanced Scorecard in a four-box model Many organizations have created management dashboards with these four perspectives to provide comprehensive at a glance views of performance. However, this classic four box model is now outdated and has been replaced by a Strategy Map view. A Strategy Map places the four Balanced Scorecard perspectives into a causal hierarchy to show that the objectives support each other and that delivering the right performance in the lower perspectives will help to achieve the objectives in the upper perspectives. For example the objectives in the Learning and Growth Perspective underpin the objectives in the Internal Process Perspective, which in turn underpin the objectives in the Customer Perspectives. Delivering the customer objectives should then lead to the achievement of the financial objectives in the Financial Perspective. This causal logic is one of the most important elements of modern Balanced Scorecards. It allows
companies to create a truly integrated set of strategic objectives. The danger with the initial four-box model was that companies design a number of objectives for each perspective without ever linking them. This can lead to silo activities as well as a strategy that is not cohesive or integrated.
Balanced Scorecard: The Evolution of
Since its inception in 1992 the Balanced Scorecard has changed and evolved. This is important as Robert Kaplan and David Norton have managed to keep the concept fresh and aligned with current management thinking. The downside of this is that the understanding of the Balanced Scorecard concept varies widely depending on when individuals learnt about the Balanced Scorecard.
The Changing Nature of the Balanced Scorecard
The Balanced Scorecard was first introduced as a performance measurement framework but was quickly positioned as a strategic performance management tool. The Balanced Scorecard concept is much more than a collection of performance indicators in four perspectives. Today, the Balanced Scorecard allows organisations to translate their strategy into a set of interrelated objectives and performance indicators. Most significantly the overall template has moved from a four box model to a Strategy Map view as an essential component of a Balanced Scorecard.
Perspectives of the Balanced Scorecard have changed
In addition, the names and content of the four Balanced Scorecard perspectives have changed over the years. Especially the Learning and Growth Perspective has been developed and refined. In the past companies have struggled with this perspective and have often renamed it into a Human Perspective to only focus on staff satisfaction, training and turnover or into an innovation perspective to focus on future developments. The danger is that companies miss out other important enablers of future performance. To address this problem, Kaplan and Norton have articulated what they consider to be the principal components of the Learning and Growth
perspective, namely: Balanced Scorecard Sub Section: Human Capital (Employees' skills, talent, and knowledge) Balanced Scorecard Sub Section: Information Capital (Databases, information systems, networks, and technology infrastructure) Balanced Scorecard Sub Section: Organisation Capital (Culture, leadership, employee alignment, teamwork, and knowledge management)
While the four perspectives of the Balanced Scorecard are clearly broad ranging, critics of the balanced scorecard point out that they are not comprehensive. Key stakeholders, such as suppliers and regulators, for example, can be easily missed. As are other strategic areas such as the environmental and competitor perspectives. The way many organisations deal with this is to extend the framework and add/rename perspectives to suit their particular needs. Balanced Scorecard: what are the benefits?
What are the Benefits of using Balanced Scorecards?
Research has shown that organisations which use a Balanced Scorecard approach tend to outperform organizations without a formal approach to performance management.
The key benefits of using a Balanced Scorecard include:
Better Strategic Planning- The Balanced Scorecard provides a powerful framework for building and communicating strategy. The business model is visualized in Strategy Maps which forces managers to think about cause-and-effect relationships. The process of creating a Strategy Map ensures consensus is reached over a set of interrelated strategic objectives. This means that both performance outcomes as well as key enablers of future performance (such as the intangibles) are identified to create a complete picture of the strategy. Improved Strategy Communication- The fact that the strategy with all its interrelated objectives is mapped on one piece of paper allows companies to easily communicate strategy internally and externally. This facilitates the understanding of the strategy and helps to engage staff and external stakeholders in the delivery and review of strategy. Better Management Information The Balanced Scorecard approach forces organizations to design key performance indicators for their various strategic objectives. This ensures that companies are measuring what actually matters. Research supports this as companies with a Balanced Scorecard approach tend to report higher quality of their management information as well as increasing benefits form the way this information is used to guide management insights and strategic decision making. Improved Performance Reporting- companies using a Balanced Scorecard tend to report performance and communicate performance better than organizations without such a structured approach to performance management. Increasing needs and requirements for transparency can be met if companies create meaningful management reports and dashboards to communicate performance both internally and externally. The Balanced Scorecard approach helps companies identify what to report and the Strategy Map template is a powerful way of visualizing performance, especially if the various objectives and measures are communicated in traffic-light formats and colour coded management dashboards.
These are compelling benefits; however, they won't be realized if the Balanced Scorecard is implemented half-heartedly or if too many short cuts are taken during the implementation. Below I will discuss some of the main pitfalls. Balanced Scorecard: How to create a public sector BSC
Public Sector and Not-for-Profit Balanced Scorecard
While the Balanced Scorecard has been designed for commercial companies, the framework has found wide-spread use in the public and not-for-profit sector. The Advanced Performance Institutes has worked with many government and not-for-profit organizations to implement performance management frameworks.
The challenge is how to apply the commercial company focused template of the Balanced Scorecard in public sector and not-for-profit organisations. Here are the key changes to the Balanced Scorecard template in order to make it relevant to those organizations: Move the Financial Perspective of the Balanced Scorecard to the bottom of the template. The overall objective of
most public sector, government and not-for-profit organizations is not to maximize profits and shareholder return. Instead, money and infrastructure are important resources that have to be managed as effectively and efficiently as possible to deliver the strategic objectives. The overall objective in of public sector, government and not-for-profit Balanced Scorecards is to deliver services to their key stakeholders, which can be the public, central government bodies or certain communities. This perspective usually sits at the top of the template to highlight the key stakeholder deliverables and outcomes. The two remaining Balanced Scorecard perspectives will stay as they are. Any public sector, government and not-for-profit organisations needs to build the necessary human, information and organisational capital to deliver its key processes in the middle of the map. Balanced Scorecard: management not measurement
Balanced Scorecard: Management not Measurement
The Balanced Scorecard is a strategic performance management tool designed for managing strategic performance and not only as a measurement and reporting tool. Kaplan and Norton suggest that the process of strategic performance management consists of four critical processes: Clarifying and translating the vision and strategy
Communicating and linking the strategic objectives and measures. Planning and setting targets, and aligning strategic initiatives Enhancing strategic feedback and learning.
Clarifying and Translating the Vision and Strategy – The process of identifying the strategic objectives and visualizing them in a Strategy Map is the starting point for any Balanced Scorecard implementation. Consensus needs to be achieved among senior leaders in an organization about the key objectives and they way they interrelate. There are often iterations between identifying objectives and mapping them into causal maps as a Strategy Map ensures that all objectives and measures are linked to overall deliverables and isolated objectives or 'pet projects' are avoided.
Communicating and Linking the Strategic Objectives and Measures – Communicating the overall vision in form of Strategy Maps with associated KPIs throughout the entire organization means that objectives are much better understood and local objective and targets can be placed into the overall strategic context. A two-way communication system should be put in place to encourage dialogue between the business units and executive management in order to engage people in the strategy process and to allow feedback.
Planning and Target Setting, and Aligning Strategic Initiatives – Targets should be established for each of the objectives and measured by the KPIs. The target setting process is best done in the context of the strategic initiatives and projects that are linked to each of the strategic objectives. Targets should take into account causal-and-effect lag times and should be stretching but achievable.
Enhancing Strategic Feedback and Learning – In the final stage of the management process, the Balanced Scorecard is integrated into a strategic learning process. Together with Kaplan and Norton I agree that this process is the most important aspect of the entire scorecard management process. It is important to put processes in place which enable managers to learn from their performance information and improve their future decision making. In addition, Strategy Maps and KPIs should be used to challenge and test the business model in order to refine and improve it over time to continuously improve performance.
Balanced Scorecard: An introduction
Over recent years the Balanced Scorecard (BSC) has evolved into one of the most popular strategic management tools. The BSC was developed by Robert Kaplan and David Norton in the early 1990s and initially positioned as a strategic performance measurement innovation to counteract the prevalent financial bias in existing performance measurement systems.
The initial idea of the Balanced Scorecard
The initial idea of the Balanced Scorecard was that financial measures are lag indicators, which when used in isolation, could lead to short-term thinking. To promote the long-term value creation it was suggested that the financial perspective of performance should be complemented with measures in three supplementary perspectives, namely customer perspective, internal business perspective, and innovation and learning perspective.
Repositioning the Balanced Scorecard
In 1996, the Balanced Scorecard was repositioned as a strategic management system and it was suggested that firms move away from presenting Balanced Scorecards in a four-box model. Instead it was suggested that firms create a strategy map as the visual representation of a company's critical objectives and the cause-and-effect relationships among them.
Balanced Scorecard Today
Today, strategy maps are seen as vital components of a Balanced Scorecard as they allow firms to understand how their intangibles are converted into tangible outcomes.
Balanced scorecard part 1: a brief history
A short look at the development of the balanced scorecard – "one of the most significant management ideas of the past 75 years".
The balanced scorecard is a concept that has become deeply embedded in organizations of all kinds around the world – and yet, remarkably, it has only existed for fifteen years
By 2003, the editors of the Harvard Business Review were naming the balanced scorecard as one of the most significant management ideas of the past 75 years, and a survey has found that around half the Fortune 1000 companies in the USA and 40 percent of those in Europe use balanced scorecards. Yet the concept was only developed in the early 1990s.
The balanced scorecards of the 1990s
The concept of the balanced scorecard was first touted in the Harvard Business Review in 1992 in a paper written by Robert S Kaplan and David P Norton. The paper introduced the idea of focusing on human issues as well as financial ones, and measuring performance across a much wider spectrum than businesses had done before.
By the mid-1990s other organisational theorists had taken up Kaplan and Norton's work and modified the design method of balanced scorecards, ironing out early flaws. Kaplan and Norton published their ideas in full in The Balanced Scorecard: Translating Strategy into Action in 1996 and it became a business bestseller.
Balanced scorecards in a new millennium
The idea of balanced scorecards spawned variations like the "performance prism", "results-based management" and the "third-generation balanced scorecard".
The idea of three generations of balanced scorecards was built on in Cobbold and Lawrie's work of 2002, which described how the balanced scorecard – or BSC, as it is often referred to – can support three distinct management activities and has evolved into the use of strategy maps as a strategic management tool.
The future of the balanced scorecard
Balanced scorecards, and management tools and strategies based on them, are used by some of the world's most successful companies – and by companies of all sizes. Specialist software tools have been developed to help companies benefit from the theories of balanced scorecards. An increasingly diverse range of organisations, including charities, government agencies and sports teams as well as businesses, are
finding them profitable.
The Advanced Performance Institute is a world-leading independent research and advisory organisation specialising in organisational performance. The institute provides expert knowledge, research, consulting and training on concepts like balanced scorecards, performance measurement and corporate performance management. Balanced scorecard: the four perspectives
A look at the four perspectives used to view an organisation in the original balanced scorecard model
The basic principles of Kaplan and Norton's original balanced scorecard model have proved hugely influential on subsequent thinking about the subject. While individual organisations tailor the quadrant of perspectives to suit their own circumstances, the general spread of viewpoints has changed little – and is worth examining. The business process perspective
Balanced scorecard measures based on this perspective help managers see how well their business is running and whether its day-to-day activities support the organisation's key goals.
There are two kinds of business processes in balanced scorecard terms: mission processes – those that enable the delivery of the organisation's overall mission (making them more critical, and often unique, in a non-profit organisation); and support processes, which are the repetitive tasks people carry out in the course of their work and can range from the specialised to the generic. The learning and growth perspective
This angle looks at the training of an organisation's people, and its shared corporate attitudes to self-improvement. Measuring development in this area allows managers to use the balanced scorecard to identify where to focus training funds to make them most effective.
In addition to training, an organisation can use concepts like mentoring to share learning and best practice and foster the spread of shared corporate cultural values. The customer perspective
Measuring a company's performance against the needs of its customers seems so self-evident today that it is hard to comprehend how revolutionary the idea was when the balanced scorecard idea was introduced in 1991. But it was Mobil Corp's need to do just that that led them to the concept, helping it become established as a valid management tool.
Unlike financial reporting, which looks to the past, customer satisfaction metrics can point to future performance – so a good set of results from this perspective can suggest future financial gains, while the reverse could indicate the onset of a financial decline. The financial perspective
Timely and accurate financial data is always needed by an organisation (apart, of course, from being a legal requirement for a trading company). But too much should not be read into financial data alone; its role is as part of a balanced perspective – hence the balanced scorecard. Balanced scorecard and the small business
More and more big companies are turning to the balanced scorecard as a management tool – but how can small businesses benefit from the balanced scorecard revolution?
Businesses of all sizes have benefited from the management tools and concepts that come with the balanced scorecard – a mechanism for managers to identify, communicate and monitor the progress of their business strategies.
But for many small- and medium-sized enterprises the concepts of the balanced scorecard get placed on a utopian wishlist because they assume its design and implementation need the budget and manpower of a large organisation to be successful.
But while it is true that the small business should think about the balanced scorecard in a different way to the multinational, there is undoubtedly a place for the balanced scorecard in the SME's business strategy – and the possibility that the balanced scorecard might be even more influential for the SME than it is for the big corporation.
Different needs for balanced scorecards
In a large organisation, much of the impetus behind the balanced scorecard's design will be driven by a desire to get a clear picture of the business. As organisations grow and become more complex, senior managers can lose track of their business's culture and lose control of its performance as a result – something a balanced scorecard can fix.
Managers in an SME don't have this problem, and can focus instead on creating a strategic vision and set of objectives for the business – which they can then easily and clearly share with the rest of the organisation.
Small is beautiful for implementing balanced scorecards
Once the balanced scorecard has been designed, much evidence shows that large organisations fail to carry through the adjustments needed to make it a success. A commitment is required throughout a management chain that can run to ten or fifteen levels; a level of management unwieldyness that is blissfully absent in the SME.
Small organisations will find a well-designed, well-implemented balanced scorecard presents a powerful snapshot of their organisation and its goals to outside sources – potential investors, banks, and so on. Where the large organisation can point to huge turnovers, glib shareholder presentations and powerful brand valuations, the SME can compensate with a plan shared by management, employees and external stakeholders to drive success.
Balanced scorecard consulting: an important choice
Choosing your balanced scorecard consulting partner can make a critical difference to the success of your programme.
If you've decided to embark on a balanced scorecard programme, then congratulations – you've taken the first step towards organisational excellence. But remember that your choice of consulting partner will be critical to the success of your programme's success.
Your balanced scorecard consulting partner will need to be experts in the field, naturally – and you'll want one with a track record of delivering successfully to all kinds of companies, from FTSE100 stalwarts to SMEs – and one that's able to work at all levels of the company to ensure the balanced scorecard programme is implemented fully.
Does your balanced scorecard consulting partner inspire confidence? As well as the track record and expertise of your balanced scorecard consulting partner, you'll need to consider the 'intangibles' of your relationship with them. Will you be able to work comfortably with them? Will they instill you with confidence? And, more importantly, will they instill that same confidence in your people?
Perhaps most critically, you will want your balanced scorecard consulting partner to be thorough and committed. The success of a balanced scorecard programme is not in its design, it is in its implementation, and its use going forward. You will need to be confident that your balanced scorecard is the best it can be for its purpose.
Is your balanced scorecard consulting partner thorough and committed? You will want to look for a balanced scorecard consulting partner who will work with you on all the following: Designing your scorecards and strategic performance approaches Designing your performance measures and dashboards
Auditing and benchmarking your performance management approaches Optimising and aligning your performance management approaches Balanced scorecard consulting for all
Balanced scorecard consultants can deliver results for any size or type of organisation – and here's the proof.
An expert, committed balanced scorecard consultancy will be able to deliver results to any kind of organisation – and to any size of business.
That's the message for anyone thinking of working with a balanced scorecard consulting partner to make organisational excellence part and parcel of their everyday working.
A look at the case studies on the Advanced Performance Institute's website reveals the breadth of their balanced scorecard consulting work.
Balanced scorecard consulting helps the RAF fly
For example, there is a report on their balanced scorecard consulting work with the Royal Air Force. The balanced scorecard consultants implemented a strategic performance management system – and the case study outlines how a scorecard reporting approach was designed and put in place.
In particular, the study highlights the importance of integrating performance management with risk management as part of a wider balanced scorecard approach. It discusses the problem of objective versus subjective measurement, and it outlines the challenges of automating the system using a custom-built performance management software application.
Belfast City Council's balanced scorecard consulting
Another balanced scorecard consulting case study illustrates the API's work with Belfast City Council – a much smaller organisation than the RAF, with a very different mission.
The work with the council involved strategy mapping, one of the more recent developments to come out of balanced scorecards which consultants should be familiar with. The balanced scorecard consulting included helping politicians and public servants agree on one strategy and map it into a value creation map, which was then used to identify and agree on priorities.
The balanced scorecard consultants then worked with the customer to design relevant and meaningful key performance indicators; and helped put processes in place to ensure performance information is used to extract management insights and inform learning and future performance improvements.
Balanced scorecard consulting and the Scottish Intellectual Assets Centre On a smaller scale still, the API did balanced scorecard consulting work with the Scottish Intellectual Assets Centre. The work was about managing and measuring intangibles and performance managment in SMEs.
The case study outlines how the Intellectual Assets Centre and their balanced scorecard consulting partner visualised their strategy with all its intangible value drivers and identified key performance questions and key performance indicators to help them better manage their intangibles going forward.
Balanced Scorecard Software Explained
Balanced scorecard software offers a new way of looking at your business that will transform how that business works, helping you achieve your corporate goals.
Everybody is aware of the role of consultants whose job is to parachute into organisations and help improve performance or solve internal hitches. But there is a simpler, more cost effective and accessible way to monitor your business using balanced scorecard software.
Balanced scorecard software – The Basics
The Balanced Scorecard was developed as a framework to measure performance and to highlight the leading and lagging indicators in a business. What made this model different is it focused on the positive as well as negative performance indicators. The key to the Balanced Scorecard was to view performance from a variety of angles – the traditional complimentary angles being: Financial
Customer
Internal
Learning
Good Balanced Scorecard Software will help reveal the links, strategies and
direction at work in your organisation. The strategy is revealed by the Balanced Scorecard Software by illuminating: The Critical Success Factors
Critical success factors are what make an organisation successful, Balanced Scorecard Software will identify whether the critical success factors are understood. Performance Management
Balanced Scorecard Software can routinely measure performance and targets.
Balanced Scorecard Software therefore can be a vital management performance tool. It can offer strategy mapping to help achieve organisational success. Balanced Scorecard Software can help the user see at a glance how the organisation is performing. It allows you to have an overview via the 'dashboard'. As such, Balanced Scorecard Software offers a crucial performance management tool – using software applications, you can bring together this vital data, which can be analysed and communicated throughout the company or to external stakeholders.
Balanced Scorecard Software will cast a new light on your business, helping you adjust activities in order to achieve your goals. It allows you to understand your business on every level, helping you view it from every angle and perspective, giving you the balance your company needs to achieve and succeed.
The Advanced Performance Institute is a world-authority on Performance Management and Balanced Scorecard software and provides independent advice on the selection and usage of these applications. The institute can help you select the right Balanced Scorecard and Corporate Performance Management Software for your organisation.
Balanced Scorecard Software for Operational Effectiveness
More organisations then ever before are accountable for their performance with the emphasis on delivering measurable results, which is why hospitals, the army and the police force are just a few of the organisations using balanced scorecard software.
There are hundreds of Balanced Scorecard Software packages available, which is why it's important to opt for specialised and expert advice on the use, selection and implementation of these packages. There's no doubt that the role of balanced scorecard software is a crucial one for many organisations that are required to demonstrate transparent results. And there is certainly no shortage of companies in need of efficient balanced scorecard software. Now it's possible to find cost-effective web-based software programmes with all the features you'd expect from a quality dashboard application.
Balanced Scorecard Software – Accountability and Efficiency
Organisations such as the army and police force are opting for Balanced Scorecard Software to help facilitate improvement and assessment. The UK police force now has to demonstrate performance management through the Policing Performance Assessment Framework – a framework implemented by the Home Office to measure the Force's effectiveness. The initiative is part of their overall accountability to the public and to the government.
Improving Operational Effectiveness with Balanced Scorecard Software
Any organisation that is accountable to customers, clients or users can benefit from Balanced Scorecard Software. Balanced Scorecard Software will measure operational effectiveness and can help implement goals and targets, helping improve overall performance of complex organisations and businesses. For organisations that are accountable at a local or national level such as the army, health care organisations or police, Balanced Scorecard Software plays an integral role.
Accountability and Transparency
When you have such a strong public accountability, measuring performance in an easy, accessible and effective way is crucial. Effective Balanced Scorecard Software can not only help improve decision making internally for such organisations, but help provide performance indicators and information to users on an ongoing basis – in the case of the police this would include
criminal justice agencies and the public. Such organisations are recognising that to implement strategies it's necessary to find the appropriate tool to help measure and manage those strategies. For obvious reasons of accountability, many organisations also need to be able to provide quality performance data to users, clients or the general public. Well designed Balanced Scorecard Software can be robust, usable, easy to use and quick to build.
Balanced scorecards: measuring the unmeasurable
Businesses of all sizes have been unable to measure their actual values because of the number of intangible assets and liabilities in today's knowledge economy. But the balanced scorecard could be changing all that.
Today's businesses have been struggling to calculate their own true financial values because they can't measure an increasing list of intangible assets and liabilities. But the balanced scorecard could be providing a solution, says the New York Times.
In the September 2007 article, headlined "When balance sheets collide with the new economy", the newspaper said, "Today's sophisticated knowledge economy is stuck with the equivalent of an abacus for measuring the actual financial value of corporate assets and liabilities. At issue is a growing collection of crucial resources known as intangibles: assets or liabilities that have no obvious physical presence, but that represent real value or vulnerabilities."
In the world before balanced scorecards, when companies focused almost exclusively on financial measures at the expense of metrics like customer and employee satisfaction, and sustainability, their intangible assets were literally unmeasurable.
From balance sheets to balanced scorecard
The New York Times mentions "Patents, trademarks, copyrights and brand recognition" as the most commonly recognised (and most common) intangibles. But it points out that, "The most valuable assets of an innovation-based
company today – its intellectual property, software investments, staff and managerial expertise, research and development, advertising and market research, and business processes – have no natural home on the balance sheet."
One of the article's suggested remedies is the balanced scorecard. "According to the consulting firm Bain & Company, a more recent approach to valuing intangibles, called the balanced scorecard, was being used in about 57 percent of international companies by 2004," it says.
Early adopters of balanced scorecard-style processes
Such practices have yet be adopted as standard by official accounting bodies – but the article notes that leading companies recognised the value of a balanced scorecard-style process some time ago (it names Wal-Mart, United Technologies and McDonald's).
The founding partner of a firm specialising in non-financial valuing methods says, ""I would put money on it, that within a generation this will be a commonly accepted management practice," with its own standards body like the Financial Accounting Standards Board that maintains, updates and oversees enforcement of best practices for valuing intangibles.
Balanced scorecards and sustainability
The balanced scorecard is increasingly being seen as a way companies can promote, measure and profit from sustainable development.
Sustainable development has recently become a fashionable term for government, charities and businesses alike – although many remain sceptical about the contribution sustainability makes to a business's bottom line. A balanced scorecard is increasingly being seen as a way to promote, measure and profit from sustainable development.
According to the Cleanerproduction.com website, any framework for measuring success in sustainability must meet four key criteria: It must address the "triple bottom line" of sustainability: economic, social, and environmental performance It must have performance metrics that can be clearly understood and communicated It must add value and be integrated into the main value-adding systems of the organization It must be extensively supported by existing management tools and resources
As the website points out, "The balanced scorecard concept meets the criteria above rather well". Replace the four quadrants of Kaplan and Norton's original balanced scorecard with sustainability metrics like environmental quality and community satisfaction, and you can gain a balanced perspective of an organisation's sustainable development.
Balanced scorecards popular with Big Three accountants
The balanced scorecard can provide this picture on its own or together with traditional financial reporting and environmental management metrics like ISO accreditation. Cleanerproduction.com notes that "the Big Three accounting and management firms, KPMG, PricewaterhouseCoopers, and Deloitte and Touche, are all using some version of [the balanced scorecard] as the basis for their sustainability consulting practices."
And because the balanced scorecard does not exist as itself alone, but is most effective as part of a wider strategic management methodology, it can neatly incorporate an organisation's sustainability goals into its wider values.
Balanced scorecard benefits
Similarly, anyone using a balanced scorecard methodology already will be able to easily include sustainable development to their goals and support it using existing management tools and resources.
But the biggest benefit of using the balanced scorecard gives the organisation the ability to measure the contribution of sustainable development to their goals. Once that contribution can be measured it can be valued, improved and valued again – and once the difference an intangible concept like sustainability can be added to an organisation's bottom line it becomes harder to view as a buzzword, and more like a natural way of business.
Balanced scorecard as a leadership tool
Some tips for managers on using a balanced scorecard as a management tool.
The success of balanced scorecard theory throughout the business world can in large part be attributed to its potential as a leadership tool. Used to its best effect can have a powerful impact on any size of organisation – and here's some tips on how to use it.
Managers who see it as a 'quick fix' will be disappointed – the balanced scorecard needs to be planned carefully, used wisely and developed as part of a larger sea change in your organisational strategy.
The balanced scorecard and goal-setting
A large part of a balanced scorecard – which is explained more fully elsewhere on this website – comes from setting goals and targets. At a top level, these will apply for the organisation as a whole, but lower down a manager will set his people goals and targets that support those of the organisation.
One problem with traditional target setting as opposed to the balanced scorecard is that people work to them at the expense of other things. Salespeople focusing solely on their sales figures may improve your bottom line, of course, but if it means a fall in customer service standards, or ignores their personal development, then it could lead to a long-term decline in the business's performance.
Setting goals and targets across a balanced scorecard avoids this problem because it reduces the reliance on one single performance measure. While a manager may keep a sales target as a key performance indicator, including other targets across a basket of measures – thinking about the customer's perspective, the internal business process perspective and the innovation and learning perspective.
Before you implement the balanced scorecard
To be successful, you need to fully prepare your business for the balanced scorecard and vice versa. You'll need to decide, with senior managers and other stakeholders, what your organisation's goals and targets are. You'll need to do a lot of analysis and consideration – and then do the same for the processes that will be needed to support it.
You'll then need to communicate the processes, and their rationale, to your people. The better you have prepared your processes and the more you have thought out your balanced scorecard approach, the easier this will be. But for the change to be successful it will need the cooperation of your entire team.
Moving forward with a balanced scorecard
Finally, it cannot be emphasised enough that a balanced scorecard approach needs to be continually worked on. If it is introduced and then forgotten it will have no effect. The measurement of goals and targets needs to be continuous, as does the development the scorecard shows is needed.
Using visual aids like the dashboard and the 'traffic light' systems can give your people a clear focus of where they are doing well in their jobs and where they need to develop. It can be a hugely successful motivational tool, as well as one that supports the success of your organisation – even if it is hard work.
Balanced scorecards at the Advanced Performance Institute
Fortunately, you do not need to do all the hard work involved in balanced scorecards alone.
Related Topics