The Theme of Personal Growth in Calling My Name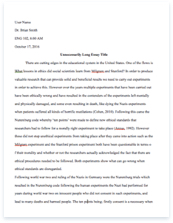 The whole doc is available only for registered users
A limited time offer! Get a custom sample essay written according to your requirements urgent 3h delivery guaranteed
Order Now
The book Calling My Name follows a girl named Taja who is dealing with growing up and going through middle and high school. In this book she is also dealing with religion, family, friends, enemies, first love, betrayal, hopes, and just handling the emotions of being a teenage girl.
For example, in the chapter, God Don't Like Ugly Taja is talking about what she wants her first kiss to be like and her lying to her friends about her first kiss. And her saying to herself that there is no reason for her to rush to get the first kiss. And not just getting her first kiss from any random guy.And her learning about herself and what she wants.
Another example is in the chapter Life After Death is about Taja thinking about what is going to happen to her after she dies. And can you still feel those tiny dots and tingles when your eyes are closed? And how God is everyone's but still mine. And a lot more of Taja's thoughts.
IN the end, we watch Taja grow up and learn from her past mistakes. And just learn to be who she is and don't let anyone try to control her or stop her from being who she is and who she wants to be. And it's just so amazing to see that happen for her and to see her find her confidence
I would recommend the book Calling my name to my friends because it gives you an example of what to look for when growing up and what mistakes not to make. And to show you that life is hard but how you can out of the situation even stronger than you came in. This book makes you think about the decisions you make as a person and how they will affect the lives of others and your life. This book makes you look at the world a little closer and think a little harder before making choices.
One of the main themes in this story is about not letting anybody stop you from being Who You Are this is showing throughout the whole book when she has to face her friends that betray her the people who thought she could trust but try to stop her who were just being toxic friends and not being good for her but she overcame it and she's working really hard to show the people that she's not going to listen and stop for anyone who says she cannot make it she cannot do it she will not do it she'll just keep working she might stumble and fall but she'll get back up again knowing that she's going to make it one day and couldn't keep marching to the beat of Her Own Drum no matter what anybody else says because she's doing it for her you're not for them and decisions such an inspiring it gives me the courage to Not let anybody stop me for what I know I can do I'm going to keep trying until I get there and that's all thanks to this book and I love it and it's like one of the best books I have ever read.
Related Topics