ABC RestoBar Information System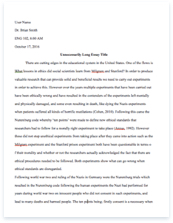 The whole doc is available only for registered users
A limited time offer! Get a custom sample essay written according to your requirements urgent 3h delivery guaranteed
Order Now
Environment   :          This study evolves around the restaurant of ABC RestoBar. The said restaurant is increasing in number of customers which is why the management decided to develop an information system which will help them making the transactions faster and more efficient.
                                   At present, the restaurant is utilizing the manual way of taking customers' order
Objective        :           The world today is so advanced that business establishments need to cope with the demands of the customers and of the environment. For ABC RestoBar, to cope with this demands, the management decided to develop an Information System. This Information System will surely improve the way business is run. Moreover, this Information System has the following specific objectives:
1.) This project computerizes the manual processing of orders by ABC RestoBar. This information system intends to make the daily transactions of the restaurant faster and much more efficient.
2.) This information system helps the management in the record keeping transactions of the restaurant.
                                   3.) This information system organizes data and information into a much more secured way.
Processes       :          In system development, the creation of a system whose scope is quite large, there has to be a set of activities which needs to be sequentially followed. This is very important so that there will be a proper division of modules. This is also very important so that the bigger module can be divided into smaller modules for easier administration.
This project utilizes the Systems Development Life Cycle (SDLC) set of activities. The SDLC includes the processes and activities which are needed to perform before the project is fully functional. This is very useful since the system to be developed is quite big in scope and it must be broken down into smaller modules. The activities of SDLC include system planning or requirements analysis, system analysis, system design, system implementation and system maintenance
(http://www.computerworld.com/developmenttopics/development/story/0,10801,71151,00.html)
People             :          To realize this information system of ABC RestoBar, the management must give its 100% support. The management, or considered as the system owner, funds the project. Funding is needed because the management needs to hire programmer who can IT experts. These experts are responsible for the development of this Information System. Upon the development of the program, the IT experts need to have a constant communication with the management. Once the project is fully implemented, the IT experts must continue on giving support to the management to ensure that the program is still function.
Reference:
Computer World, (2002). Quick Study: System Development Life Cycle. Retrieved on September 25, 2008 at http://www.computerworld.com/developmenttopics/development/story/0,10801,71151,00.html
Related Topics