A Franz Kafka: "The Metamorphosis"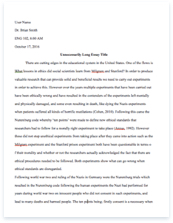 The whole doc is available only for registered users
A limited time offer! Get a custom sample essay written according to your requirements urgent 3h delivery guaranteed
Order Now
A Franz Kafka: "The Metamorphosis" – An Analysis
Franz Kafka is considered to be one of the most important and influential writers of the 20th century. His works, most of which was published posthumously, continues to be a source of research, scholarship and philosophical discussion in diverse academic, literary and popular arenas. The Metamorphosis (German: Die Verwandlung) is a novella by him, first published in 1915. It is often cited as one of the seminal works of short fiction of the 20th century and is widely studied in colleges and universities across the western world (Wikipedia, 2011). The story is mainly revolves with Gregor Samsa, who found himself transformed into his bed into a horrible vermin. This made Grete, his sister, to help him out by giving him food every day. She had served him twice a day. But, eventually, she has grown impatient with the task. One day, when Gregor emerges from his room, his father chases him around the dining room table and pelts him with apples. One of the apples got lodged in his back, causing an infection. Because of his infection and his hunger, Gregor is soon barely able to move at all. "The fusillade of fruit is an uncontrollable, instinctive reaction to the presence of his transformed son.
The father is no thinker, no philosopher, and no great spirit either. He does not understand the unrecognizable son and cannot really hope to. His assault of apples is a pathetic rage of incomprehension, almost pitiable–but nonetheless lethal, easily penetrating the son's armor. Remorse follows, no doubt, for there are no more attacks, but the damage has been done." (Sparknotes, 2005) Then, here came the three lodgers that they had accepted to earn extra income for the family. One night, when Grete was practicing playing her violin, the lodgers wished for a performance. This also lured and enticed Gregor so he made his way downstairs, but one of the lodgers sees Gregor, and all three declare that they will leave the next day. Furthermore, they will not pay the rent that is due. Gregor was pushed back into his own room and died soon after. The main character, Mr. Gregor Samsa, a travelling salesman, is the breadwinner of the Samsa family. The family's comfort is dependent on his ability to work. In the first few paragraphs, it was illustrated that he was so insistent in going to work despite his incapability. Gregor has been devoting most of his time in working so he could keep the family afloat and dig his father out of debt. His job may appeal to be degrading, frustrating, and meaningless, but he has still endured all those to secure his family's condition. It was said that "In fifteen years of service, Gregor has never once yet been ill." (Kafka, 1915, chap. 1)
Because of this, he had no social life since he was always busy. Through Gregor's portrayal, Kafka showed his experiences in his society; how he had not been trusted by his employer just because he is a Jew. Kafka had also reflected his relationship with his family on the story. Both Kafka and Gregor had been very much expected of of their dominant father and yet, through Gregor, had disappointed him because of the transformation, and with Kafka, through his withdrawal of his Jewish heritage. (Oppapers, 2005) Gregor's love and devotion towards his family remain unchanged throughout the story. He had a very hard time dealing with everything as his family had abandoned him. But even though it's as if the world had turned his back on him, he had still loved his family the same way that he had always been (Echeat, 2004). He respects his parents very much and he never wanted to disappoint them. Even when confronted with proof of his family's scorn and rejection, Gregor refuses to see them as anything but justified in their disappointment and anger towards him. He's also very supportive in pursuing Grete's dream. It was said there that "It was his secret plan to send her to the conservatory next year though it would cause great expense" (Kafka, 1915, chap. 2).
Having awoken up in his troubled dreams, it seemed that it had gone off even in reality. He'd thought of getting up to catch the next train, rather than grieving upon his inexplicable transformation. Finding out that he had nothing to do but to stay at home due to his condition, he had to cope with the changes while maintaining his daily routine. Soon, his human voice disappears and his preferences grow more insect-like. With time, he masters the coordination of his new body. He thinks less and crawls on walls and ceilings. Gregor's metamorphosis symbolizes another change in which he becomes more distant from his family through discovering all the lies that his family had told him about not having any money. The reason he worked so hard and it was all for a lie, when his family did have money all saved up, just that they wanted more. He becomes less human like and decides to keep to himself because he is probably really hurt. The change that he goes through in the metamorphosis change is mainly shown when he became less human and dependent on his family instead of his family being dependent of him. Gregor's radical change of mind is boosted by the events that take place about all the lies that he was told about his family's financial problems, thus causing a loss of caring for his family and a feeling of individuality which all start to alienate him from his family and the rest of human society.
No one had ever questioned why the metamorphosis has ever taken place simply because no transformation happened. The complete dependence of Gregor's family and employer on him, then, is seen as an ironic foil to the reality of Gregor's anatomical transformation into a parasite. Gregor was just compared to an insect since he is afraid of those who surround him. He had developed the fear of an insect, being effectively shooed away by hissing voices and stamping feet. He'd rather live somehow dark and distant. The removal of the things inside Gregor's room had symbolized his alienation from the society. When people took everything from anybody, it would feel like everything had been gone, making him feel alienated, unwanted and unloved. Like in the begging of the book he was a person concerned with the welfare of others and worked hard to help them. But towards the end he became a bit retarded by believing that he was a bug and started to accept his surrounding and start acting like one. He became less concerned with his well being and that of those around him, but just did not care anymore, just wanted to do nothing.
He was not concerned with what he could do to help him but just be there. The more Gregor went through his metamorphosis, the less human like he became. Thus separating him from the rest of the human society and, causing him no to want to interact with his family as well as anyone else that he came in contact with, which caused his ultimate demise. The transformation had brought a quick degradation in his relationship with the mother and the father. His inability to communicate symbolizes his alienation from society. After the incident, the one where his father had pelted apple towards him because of what had happened, Gregor was aleady in doubt if he had really known his father very well. For the first few years, it seemed that his father was still fond of him; always welcoming him home from work, but now, it looks like everything had changed. He didn't even think twice of pelting the apples towards Gregor because of so much rage in his heart. He had never considered Gregor's feelings after the transformation. But even though his father had a cold heart with him, Gregor still thought that it was his all fault why his father was like that. He had never blamed others for their mistakes; he always took account for all the things that make things worse. Grete, on the otherhand, was at first very willing to help. She was the only one who had the nerve on coming inside Gregor's room. She even delivers Gregor's food in every meal. Gregor feels reassured by the efforts being made on his behalf. She had a very strong relationship with Gregor before the transformation, which had faded in no time. Grete, despite the kindnesses she shows her brother, is unable to bear looking at him. Mrs. Samsa, however, was a mere representation on how the society would react with Gregor's transformation.
Shock, fear, and sadness –all had happened in one momentum. She had always loved Gregor so much but it was very disheartening for her to look at her son. Doubtful that her son would not go back to his former self, she has still her faith on him. Gregor had also been degraded by the lodgers. Although he wanted nothing but see Grete play the violin, they had thought that he was there to scare them off. They had even warned Mr. Samsa that they would file a case against the Samsa family since they didn't tell them about Gregor living on the next room. All three declare that they will leave the next day; further, they will not pay the rent that is due. This represents how people become so judgmental to others even though they had not known every reason behind every action. Once he's unable to communicate, Gregor becomes a mere observer of the world around him. Gregor's metamorphosis symbolizes how he becomes less human day after day, ignoring his needs to becoming a person who simply does not care anymore. At the same time, this isolation evokes a series of startling revelations and actions from his parents and sister, triggered by their assumption that he can no longer understand what they say and their belief that he has lost all human traits.
In the novel, It is not why the transformation happened that was explained, but what it is for; the effects of the transformation. It teaches us how we should value the people around us; how we should appreciate all the hard work that they're doing. It was said there, "You've got to get rid of the idea that that's Gregor. We've only harmed ourselves by believing it for so long. How can that be Gregor? If it were Gregor, he would have seen long ago that it's not possible for human beings to live with an animal like that and he would have gone of his own free will. We wouldn't have a brother any more, then, but we could carry on with our lives and remember him with respect." (Kafka, 1915, chap. 3) With this line, Grete only shows that she still doesn't believe that the insect is Gregor. She insulted the insect after it had driven off their tenants. It can be reflected that the main character's transformation had significances. After Gregor's transformation, they have to make some adjustments. Gregor's appearance no longer concerns him. He had gotten used to it. This symbolized how he is becoming less of himself and how he is slowly drifting away from the people around him (CustomWritings, 2003). His parents now appreciate all the new work his sister was doing even though, before they had seen her as a girl who was useless and annoying.
Through the metamorphosis, Gregor becomes more aware of what he wants and what he needs instead of what he needs to do for others. Since he had been the breadwinner of the family, he felt that he needed to be the one responsible of all the things. He had carried all the weight of the problems that the family had to face. He had worked through all the obstacles on his own. But when the transformation occurred, it was the first breath of fresh air. He first panicked; thinking he can no longer go back to his daily routine. It felt to him that the world is falling apart. He was being more pessimistic than the usual. He kept on blaming himself why his family is suffering. But after quite some time, it was just a blessing in disguise. He, himself, had realized that he had been devoting his life, serving for his family, giving only a little time even for himself. He had been giving all the wants and needs of his family, but not to himself. With the help of transformation, it was his time to give only for himself; to think and to ponder; to reflect and to realize. His life can never be called as his, since it was served for his family.
Being too devoted and respectful child, he was willing to give up anything for his family, even his own happiness and freedom. Gregor did not seem shocked that his family wanted to kill him off either, almost as if he had been expecting it. He was only upset because he had scared his sister. It was as though Gregor had removed himself completely from his self, bordering on indifference. Self-alienation was the word commonly used to describe Gregor's state in the end. Although this self-alienation came strongest in the end of his life, it had been occurring from the moment Gregor accepted his life at the office. Alienation coming from his family had been occurring from the moment as well. The transformation also made his family realize that they should not be dependent to Gregor; that they should do something to support the family. Five years after their business collapsed, Gregor's father now has a new job. He currently works as an employee in a banking institute despite his old age. His mother sews fancy underwear for a fashion shop and his sister has taken a sales job.
They also have new tenants so they can have extra income to support their financial needs. Franz Kafka insinuated that we shouldn't work like insects for others leaving out time for ourselves as Gregor had but instead work for ourselves with pride and dignity as the family did at the end of the story. Gregor was taken for granted by his family. They never considered what his needs and wants might be. When Gregor had transformed, only then did they realize how they are dependent on him. In reality, the same thing happens. People only start to appreciate ones worth when it's already too late. (123Helpme, 2003) Like generations of today, they are not very expressive of their feelings. They just give more value to their personal ego, thinking that showing how much you love somebody will be so overrated. So when somebody had moved to a far place, or passed away, it was always far too late for them to show them how they really value that person. In the end, only regrets will fill their hearts. The transformation had shaken the whole family. At first, almost all was eager to be of help to Gregor, especially Grete. But eventually, they had grown tired and impatient of the works and only see Gregor as a burden to the family.
Relating this to reality, when someone gets really ill, everybody would start to feel sorry and extend their sympathy. Later on, only few will remain since the rest may only view the sick person as a hindrance to their life. (123Helpme, 2003) Being sick is like being a baby once again. One will be helpless and would never be productive until he had recovered from illness. And when someone is sick, it is not only him that suffers. Other family members will endure too, since they had to take care of the sick person. Friends, co-workers and other people closely related to the sick person will be affected too, for the sick person may have to do something very important to those people that will be postponed until he will be able to resume his duties. With life's twist and turns, changes may happen in the most unexpected, ill-fated way. With this, people have to learn how to keep up with everything. Like Gregor, he had gone with the thunder and storms, but had known how to dance in the rain. (Echeat, 2004) Gregor experienced something that only Kafka could ever imagine but he still, against all odds, learns to deal with it and makes the best out of things. In reality, when people throw rocks at you, you can only do things with those: make a bridge to keep on moving on or make a wall to exclude yourself from humanity.
Related Topics