A Filipino Metamorphosis – Poetry Essay Reviewing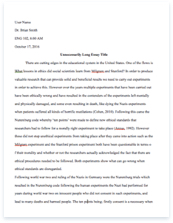 The whole doc is available only for registered users
A limited time offer! Get a custom sample essay written according to your requirements urgent 3h delivery guaranteed
Order Now
Once upon a time there was a poet who woke up and found himself turned into "some kind of animal". It was dog-like with sharp teeth, whiskers, a hand becoming a paw, a voice with a "keening sound"; it scratched and rooted around in the soil with a swishing tail. The creature still maintained another 'self', the voice of a more human consciousness, yet could suddenly understand everything: "the birds saying something about sadness, the dogs discussing sunlight. " By the end of the experience in the poem (Persona) he realized that his 'animal' self was just one of his many selves and was ready to introduce them.
This is one of the imaginative conceits that Joel M. Toledo chooses in his new book 'The Long Lost Startle'. He uses it to engage with that post-modern pursuit: 'Naming of Parts', to quote the title of the famous poem. Like Henry Reed, Toledo sets up initial narratives or descriptions and then begins to question them. This is the basic strategy of deconstructionist critique. In this case, the poet himself attacks or questions the frames of reference, the definitions, the very language and grammar of his own work as he goes along. This is evident from the very first poem in the collection:
I choose a colour and it connotes sadness. But how long must the symbols remain true? Blue is blue, but not lonely. (Attachments) Toledo writes with the alertness of a post modernist, aiming to beat the literary critic at his own game – shaking down his own poems' metaphors, signs and symbols. He wants to 'have his cake and eat it too' as the old saying goes. Why does he do this? It seems to be a fundamental driving force behind the work. Toledo does not seem content to merely write brief encounters or simple narrative moments as a poet like Ted Kooser [1] does.
He wants to point to the 'way of seeing' itself and discuss what it is. As an epigraph to his book, Toledo quotes a line from another recent American Laureate Robert Hass: "a word is an elegy from what it signifies". This is a key to the style and direction of the journey we have embarked on reading the 'The Long Lost Startle," a phrase that aims to be both nostalgic and celebratory, though to my mind is less startling as a book title. Meanwhile, the same Hass poem, one of his most famous, 'Meditation at Lagunitas' commences: "All the new thinking is about loss.
In this, it resembles all the old thinking. " In two lines Hass provides a gloss on the theme of human tragedy, going back to Greek classical literature with an ironic update on the same human condition in a contemporary world that has experienced two world wars and with the potential for a third. Has it ever been any different? Into this discussion leaps Joel Toledo, aiming to answer with as much the same elegant tone and intelligence as Robert Hass displays. Like Hass' work, subject and object can't be so easily separated.
Here, Toledo is translating the visual look and visceral music of nature through language: "the high cries and erratic spirals of sparrows, the sky gray and now giving in to the regular rain. Still, we insist on meaning, that common consolation… " (The Same Old Figurative) This is descriptive writing also followed by a gloss. It's evident that Joel Toledo also follows in a tradition laid down by the likes of Wallace Stevens, that most ontological of poets, ever seeking some definition of The Grand Theme as in 'Notes Toward a Supreme Fiction'.
To approach that Parnassian height, Stevens says one must prepare: 'You must become an ignorant man again/And see the sun again with an ignorant eye'. Or put another way: one must have a mind of winter/To regard the frost and the boughs/Of the pine-trees crusted with snow… (The Snowman). If we take 'ignorant' for 'innocent surprise', or "mind of winter", for a clear contemplative understanding of nature, Toledo's 'The Long Lost Startle', the title poem aims to walk this path: Oh my, the familiar, the face of the grandfather clock the clock declaring its singular point, the hour
The time-piece is both a mechanical device and a metaphorical one. It is a punctuation machine that divides our experience into increments when the senses perceive and the brain forms relationships between objects and these become a language. And yes, many a Toledo poem in this collection grapples with the grammar of language, the conventions and forms of writing, music and art such as evidenced by 'The Same Old Figurative', 'Persona', 'Save as Draft', 'What is Required' and 'Leaning Drunk into the Poem', whose title is a wonky salute to Pablo Neruda.
There are also others which display a similar obsession with grammatical and literary terminology: 'The Past Imperfect', 'The Missing Image', "Craft', 'Tree Five-Seven-Five', 'The Irrelevance of Meter' and of course – 'Syntax'. Another, 'Construction' is concerned with "the eventual transitions of language toward meaning, timber turning to houses". At every turn of the page we see the outer world put on the bench, ready for the deconstructionist's hammer and chisel.
Toledo delights and labours hard in his metaphoric debate, balancing a talent for description with analysis and direct statement. Not many poets attempt and are able to achieve such synthesis. Overall, the poems in this collection are remarkably even in their quality. Throughout 'The Long Lost Startle' Toledo, writes like an all-knowing ghost as he moves between the act of perception to the art of reflection.
For example, family members and others are mentioned in his poems, yet they are less participants than comfortable resting points for a roving mind after meaning. 'Contact', another 'animal' poem reinforces his ongoing trope, and then is followed up by 'Easter,' 'Dusting' and 'Interlude' which depict the reflective voice celebrating small moments of domestic and urban epiphany. In fact, Toledo is ever on the look out for some high-point of experience in the day-to-day moment and then like a scientist he wants to 'understand' it.
Often, he realizes this is futile, yet he is a product of his education and this is evident in poems that discuss and probe the 'big ideas' – the systems that shape and order civilization and our understanding of the natural world through spirituality, mythology, history, religion, philosophy, science and mathematics. There is a longish list of such poems: 'Atonement', 'Easter', 'Ruin', 'The Ascension', 'New Century, with Dragon', 'The Zoo', '3/4', 'After a Miracle', 'Daphne Discovering Gravity', 'Monotheism', 'Equatorial', 'Pulse', 'Subterfuge', 'Time', 'Platypus', 'Jesus Walking on the Water', 'The Possible City', 'Israel' and 'Leviathan'.
They again display the poet's ability to contemplate a wide number of scholarly sources. But it is still the 'way of 'seeing' with fresh eyes that holds most of his interest. It leads Toledo to look at the image of the child and childhood as a metaphor for the very nature of innocent vision: How that age now comes back, alive with things that resist meaning, childhood and a journey where someone says this, this is the sea, the generous blue that borders all landscape… " (Surfacing, page 19)
Doggedly, like his elemental animal self, he is ever on the hunt, looking at things against the backdrop of a city dweller's life, which includes trees, birds, sky and changing weather. However, one thing missing for me is more direct referencing of an actual Filipino landscape. Toledo lives in and writes from it, yet place-names and specific settings are not commonly found in his work. The bulk of these poems could have been written anywhere and their sensibility is more Western than Asian.
Perhaps Filipinos do not see themselves as a fusion culture and maybe Toledo does not want to distract himself with questions of nationalism, local content and identity when he is contemplating a more ontological place in the scheme of things; however, I, as a non-Filipino reader would be even more charmed to read a 'Filipino Robert Hass' re-setting his well-informed and self-assured work somewhere in its own archipelago of 92 million people and 7107 islands. After all, the Philippines is part of 'Asia', although no doubt informed by its predominant Roman Catholic culture with a history of Spanish colonial and later American influences.
Yes, there are touches, but drawn with a very light pen. However, that small niggle aside, to give due respect, Joel Toledo's main achievement is contemplating the world down to its hair roots, particulate leaves and bird feathers. He does this to see how the finer parts of perception can unify and fly toward a wide blue sky of expansive belief. He delights in the simple and the mundane and then intellectually points to a numinous sense of Being behind it all. His main strategy is to define and draw attention to this by referring to the 'way of seeing' itself.
Much of Hass' own work is informed by a nascent West Coast Zen and is particularly evident in his translation of classical Japanese Haiku [2], just as Wallace Stevens was also influenced by Kakuzo Okakura's explanations of the philosophies of Zen Buddhism. [3] There is evidence of this same interest in Toledo's book when he portraits the life of a Buddhist monk in 'Balance. ' Some may consider this an overly aesthetic pursuit when a whole book is devoted to it. One danger is that too much 'deep and significant' talk, poem after poem, can at times lend a diffuse dryness to the enterprise.
One such poem (Ghosts) is refreshingly direct and touching: Behind the house, stacks of shoe boxes no one bothered to throw away, collapsed carelessly on top of one another, caked with dried-up mud. The years have passed mercilessly; the roots have grown wild and complex all over the yard. The swing won't budge. And the boxes, and the young hands emptying them, eager feet hurrying out the front door, that bright old summer. I'm bothering with these things because I want a sense of belonging.
The house is abandoned and nothing fits this anymore: not the grown body, not the gone figures, not even the fewconsolations of memory. What is left instead is a profound, almost legal presence – a child's laughter, maybe, some lost shoe. The poem asks the same profound questions asked throughout the collection as a whole – and again the longing for childhood is a metaphor for the longing for a meaningful life of heightened perception. Yet, it is the simple emotiveness of the poem that pulls me in and helps me identify the fundamental need to 'belong' – that we are not just living in a culture of ruined ideals, but a place of promise and maybe by looking at the world through fresh eyes, there will be some hope.
End Notes:
1. Dana Gioia 'The Predicament of Popular Poetry", excerpted from "The Anonymity of the Regional Poet," in Can Poetry Matter? (http://www. danagioia. net/essays/ekooser. htm) [accessed 3 Jan 2010]
2. Robert Hass on Haiku, http://www. english. illinois. edu/Maps/poets/g_l/haas/haiku. htm [accessed 3 Dec 2010]
3. Kakuzo Okakura. The Book of Tea. New York: Dodd, Mead & Co. , 1906. http://www. library. yale. edu/beinecke/orient/mod7. htm [accessed 3 January 2010]
Related Topics