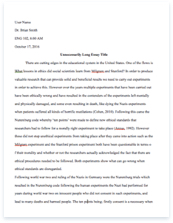 The whole doc is available only for registered users
A limited time offer! Get a custom sample essay written according to your requirements urgent 3h delivery guaranteed
Order Now
With Asha Seattle's support, Mr. Devarajan, has started an ITI (Vocational Training Institute). The ITI imparts vocational / technical training to students (hearing impaired as well as hearing non-impaired). It is of tremendous significance to note that JG's 2 hearing impaired children have fared better in the ITI exams that the other 2 students who do not have any kind of disability. However, this ITI is a viable option only for those children who are able to academically compete. There are children who may not be able to compete academically and who may drop out after the 10th. For these students, Mr. Devarajan plans to set up a chalk producing facility, for which funds are now being solicited. 4 hearing impaired persons would be employed at Rs.1500 / month at this facility.
Based on prior agreement with Asha Seattle, JG had aimed for achieving self-sufficiency for teacher's salary within 1 year. In accordance with this, JG will not be requiring funding for teacher's salary after 1 more year. In addition, the work of collecting a corpus fund is continuing vigorously ( they have collected Rs. 4 lakhs as of now, and expect to collect Rs. 7 lakhs and Rs. 12 lakhs by 2004 and 2005 respectively). Hence this proposal for capital funds should be seen as a one-time requirement based on new developments in Jeevan.
The following is a translation of the proposal (from Tamil) from JG:
Greetings from Jeevan Gnanodaya. With God's grace and the support of friends from Asha, our school is running well. As a result of Asha's support, the organization has achieved good progress and is now benefiting 120 hearing impaired children.
All the children in our school come from highly impoverished rural backgrounds. We provide education for these children from Class 1 thru Class 12. This year, Jeevan Gnanodaya achieved 100 % pass percentage in the TN State Board 10th std public examinations and has achieved the honor of being a fine school in the district.
From next year on, 5 students will be graduating from Class 12 every year. For those students who are so inclined, we plan to be providing vocational training in our ITI.
For those students who are unable to pursue further studies or unable to enroll in the ITI, we are planning to start a small-scale enterprise. We hope that starting this enterprise will provide a way for these students to become self-reliant and allow them to fashion a bright future for themselves.
One of the long-term patrons of Jeevan Gnanodaya has come forward to encourage the success of this small-scale enterprise. Based on the assurances and encouragement given by them, we are planning to start a chalk making facility by October 2003. Our patron has committed to buying all the chalk produced by this enterprise.
Hence, at this juncture, if you can come forward in helping to support the capital expenses required for setting up this venture, we believe we have a rare opportunity to create a good future for these children.
Currently we are unable to make the investment required to start this enterprise. It is even hard to manage the financial requirements for food, clothing, education, medicine, maintenance, teacher's salary etc.
We only have the land to start this enterprise. We need to buy the required equipment, build a small shed etc., to start this venture.
A child with a disability is considered a liability by many, not just a liability, but also a loathsome shame. Many view the handicapped as a good for nothing lot. And, these are those for whom the Disabled are a species to be mocked at.
But the fact is, that a disabled person has a heart to feel, a brain to think and the desire to lead a normal useful life like any other. And, his desire is well within his reach. If proper treatment is meted out to the handicapped, and proper accessories and opportunities are offered to them they can definitely rise above their impairment.
Realizing all these also by way of carrying out a social responsibility, Jeevan Gnanodaya School for the Deaf has come into being since 1989, catering to the needs of the poor rural children who have hearing impairment. This is a shelter cum school set up.
WE SPEAK WITH OUR EYES AND HEAR WITH OUR HEART – so the children of our school seem to say that we are determined to make possible all kinds of interaction between such children and society. Our school aims to provide education and all other things required for a life of dignity to these children and to enable them to rehabilitate themselves.
At present, there are 130 and odd children with hearing impairment and also mental retardation in this institution. They are given education, food, clothes, and shelter in an atmosphere of love and concern. The number of children knocking at the doors of our institution keeps multiplying.
Our school which was started on 9.10.89 with just 3 children in Anna nagar, Chengalpattu has spread it's wings far and wide and is now looking after 139 and odd children but it has miles to go still we earnestly feel and wish to go further in rehabilitating more such hapless children in a more comprehensive manner. Our school intends to impart several special skills also (Tailoring, Computer Knowledge, Typewriting etc) to our children.
When we see marked difference in our student's appearance and behavior, of course for the better, since their arrival here, we feel highly satisfied. Indeed, we are profoundly grateful to all our donors and well-wishers and lend a helping hand in the rehabilitation work of our school children.
TEACHERS
At present our school has 16 teachers and there are 5 hostel wardens in our school, who are deeply committed to their work.
EDUCATION
The children are given education from 1 STD to XII STD and it is our wish and aim to upgrade our school as a college. The school was previously functioning in a rented building, but now, thanks to our discerning donors we have a building of our own, and we have two separate hostels. One for boys and one for the girl students.
COMPUTER TRAINING
The computer-training programme is also providing for the deaf students as extra curricular activity at the High School level. As a unique attempt, the institute also has launched an employment bureau for the deaf to provide life security and happy life.
OUR DREAM PROJECT INDUSTRIAL SCHOOL
As all our students hail from poor families and also from village background, keeping in mind their stable future, we have planned to impart technical education also to them in addition to the academic education.
In the competitive world where even able and normal persons find it difficult to get jobs, disabled students can never hope to get job opportunities., therefore with the wish to enable them, and stand on their own legs that we plan to start an Industrial Training Institute.
We have already started Jeevan Gnanodaya Training Center for the disabled and fulfilling all the necessary preparation for the said dream project, coming 2003 August onwards, we shall be conducting classes in the training center, and we take pride in informing you that our Jeevan Gnanodaya ITI is the first ITI in our district.
So far whenever I have come seeking your help for the cause of our institution, and for the well-being of our children, you have always been kind enough to lend us all possible help – and I have nowhere else to go except approaching you this year also.
SWAGATHAM
A center for the mentally handicapped
As an important step towards realizing its goal of helping poor mentally handicapped children, Jeevan Gnanodaya Institute has started a center for mentally retarded on 30-03-2002. Now it has 20 mentally retarded children who are given shelter and also their basic needs and requirements are fulfilled and a sense of dignity and belonging instilled in them. They are taught to be self-dependent, doing their work themselves. Taking into account their special requirements, a suitable basic education is given.
Though we have progressed this much, we are not able to get help and meet the requirements of our school. As things stand today, we have none, but kindhearted well-wishers like your good self ready to support for each and every step that we take. No doubt good Samaritans like you have never failed us, but still the fact remains that we are not getting sufficient donations to meet the growing needs of our school.
SPONSOR
1. Sponsoring to buy a hearing aid for one deaf childRs. 3000
2. Sponsoring Education and Food for one child by donation
YearlyRs. 3600
MonthlyRs. 300
3. Providing one S. Lunch to all childrenRs. 1200
4. Providing one day meal (one full day for all children)Rs. 3000
5. AKSHAIYA PATRA SCHEMERs. 5000
(in which amount donated is kept in fixed deposit
and interest used to provide one S. Lunch to the 125 inmates, on a fixed day every year)
As the past, present and future of our school, rely on help and aid by way of cash or kind – thinking and kind hearted people and, we sincerely hope that you are also one of them. Hence we appeal to you to help us in all possible manner and oblige.
For the sake of well being of the children and teaching staff of our school, for the sake of realization of our goals, and objectives, for the sake of the very future of the institution, I humbly appeal to you to see through this difficult period by sending all possible help.
Related Topics